Oden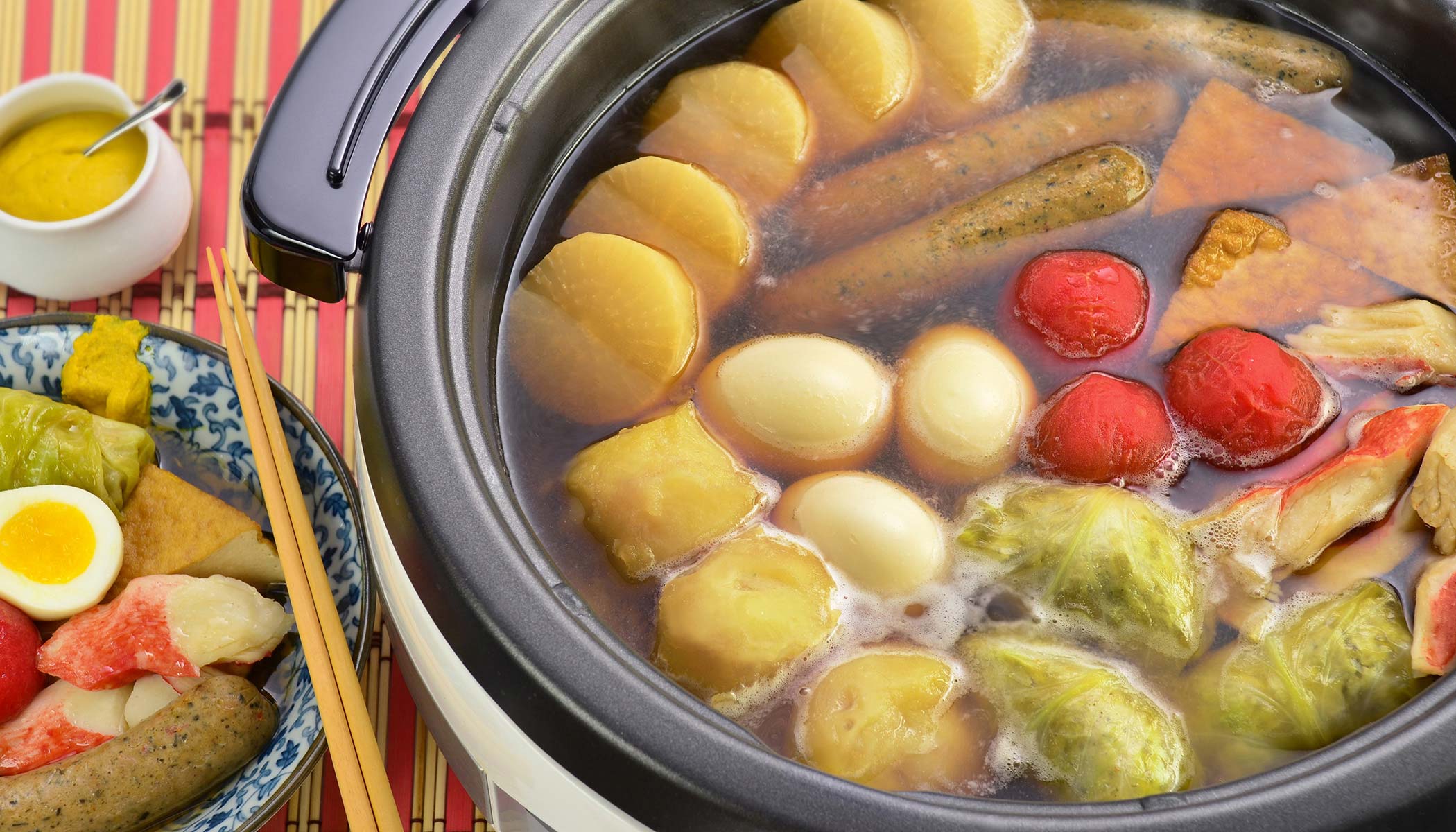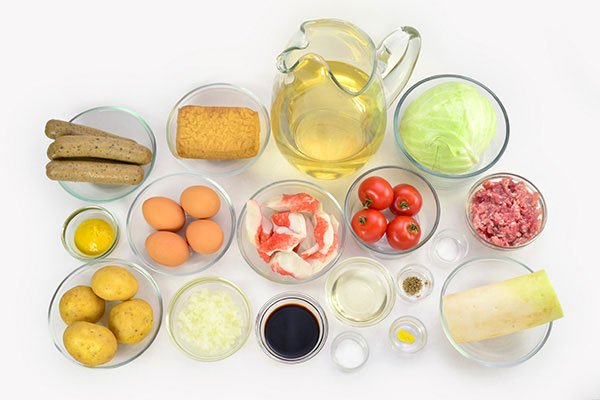 Ingredients (serves 4):


4 small potatoes




12 oz.

daikon

radish




6.5 oz.

atsu

-

age tofu

(deep fried

tofu

)




1 small cabbage head (use 4 blanched leaves, see step 3 below)




8 oz. ground pork




1/4 small onion, minced




1/8 tsp. ginger, grated




1/4 tsp. salt




1/8 tsp. black pepper




4 small tomatoes




4 eggs




8 oz. imitation crab meat




4 cooked sausage of your choice



For Broth:


6 cups ichiban dashi

(

see here

)

or add 2 tsp. instant dashi + 6 cups water


2 Tbsp. soy sauce



2 Tbsp. mirin (Japanese sweet rice wine)


1 tsp. salt



Condiments:
*This recipe was developed for
Gourmet d'Expert
® Electric Skillet (EP-RAC50). Adjustments may be necessary when using other models.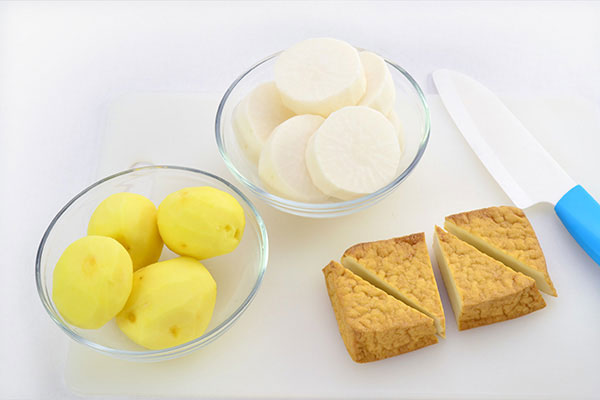 1

Peel potatoes. Peel and cut daikon into 1 inch thick disks. Cut atsu-age tofu in half then cut diagonally.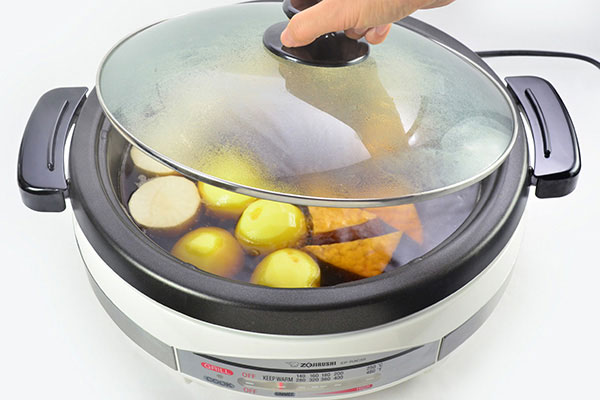 2

Place potatoes, daikon, atsu-age tofu and all ingredients for broth in the Gourmet d'Expert® Electric Skillet and set temperature to HIGH (480°F/250°C). When the soup reaches a boil, skim off any scum that rises to the surface, place the lid and reduce heat to SIMMER.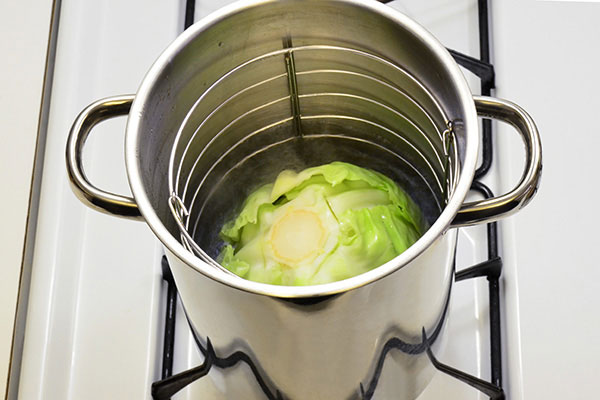 3

Prepare the stuffed cabbage. Boil water in a pot large enough to fit the cabbage head. Make deep slits around the core of the cabbage head and blanch in boiling water for about 3 minutes or until pliable. Remove cabbage head from the pot and reserve the hot water. Carefully peel off 4 softened leaves under cold water and set aside (save extra cabbage for other recipes).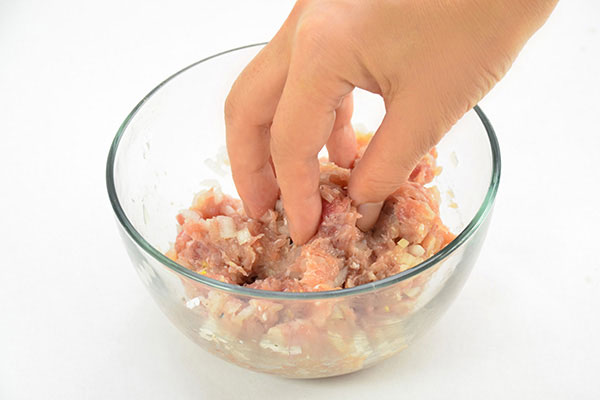 4

Make filling for the stuffed cabbage. In a large bowl, mix ground pork, onion, ginger, salt and pepper.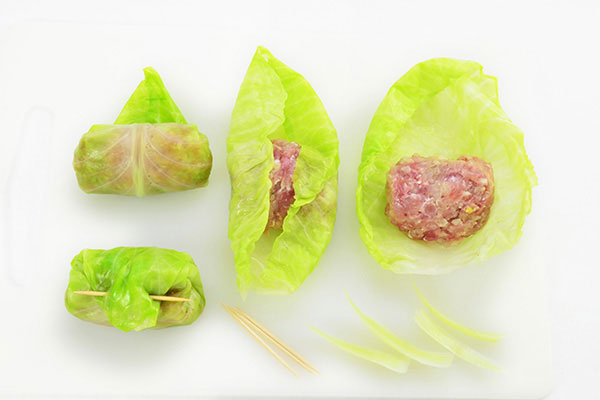 5

Carefully shave off thick ribs from peeled cabbage leaves with a knife. Divide the filling into 4. Place one quarter of filling on a leaf, fold both sides in and roll up. Secure the ends with toothpicks. Place rolled end side down in the skillet.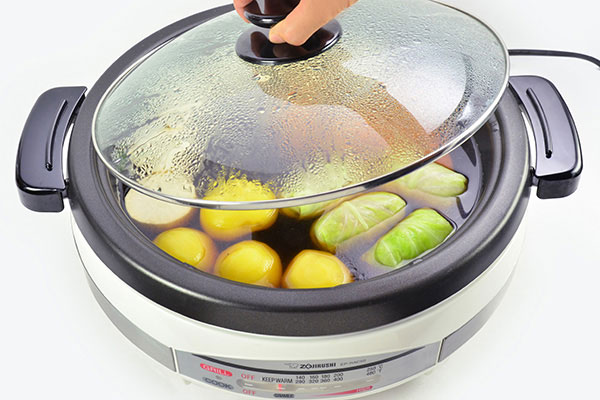 6

Cover with lid and cook from 30 minutes to 1 hour at SIMMER or until daikon disks and potatoes are tender.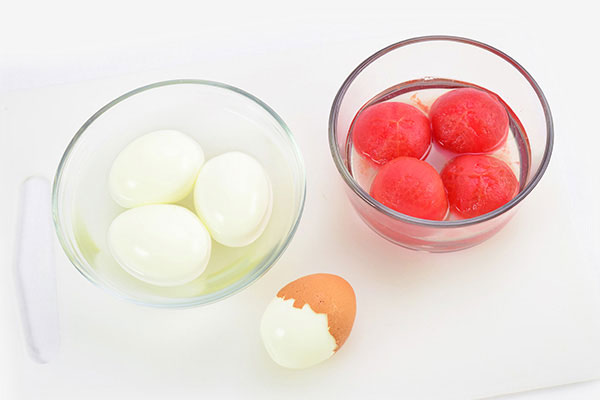 7

Reboil the hot water used to blanch the cabbage head. Remove stems from tomatoes with a small knife. Blanch tomatoes for 30 seconds in boiling water and transfer tomatoes to cold water to peel the skins. Boil eggs for 6 minutes in the same pot, and peel shells in cold water.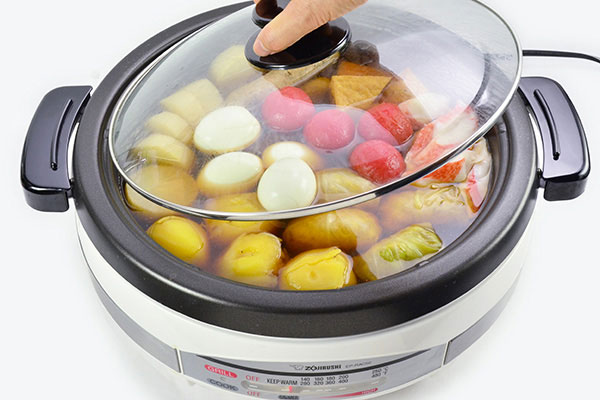 8

Add tomatoes, boiled eggs, imitation crab meat, and sausage to the skillet. Place the lid back onto the skillet and cook for 15 minutes.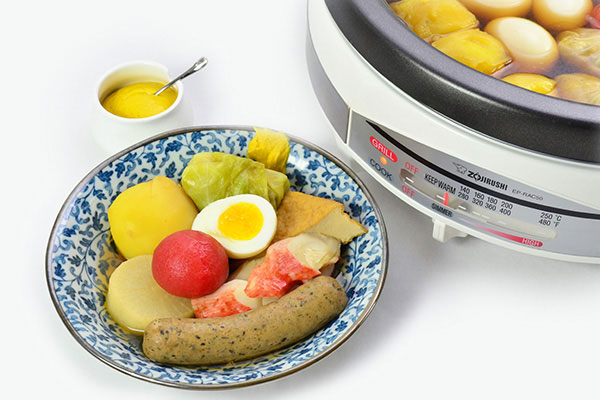 9

Serve with mustard and enjoy!