Bourbon Street Beignets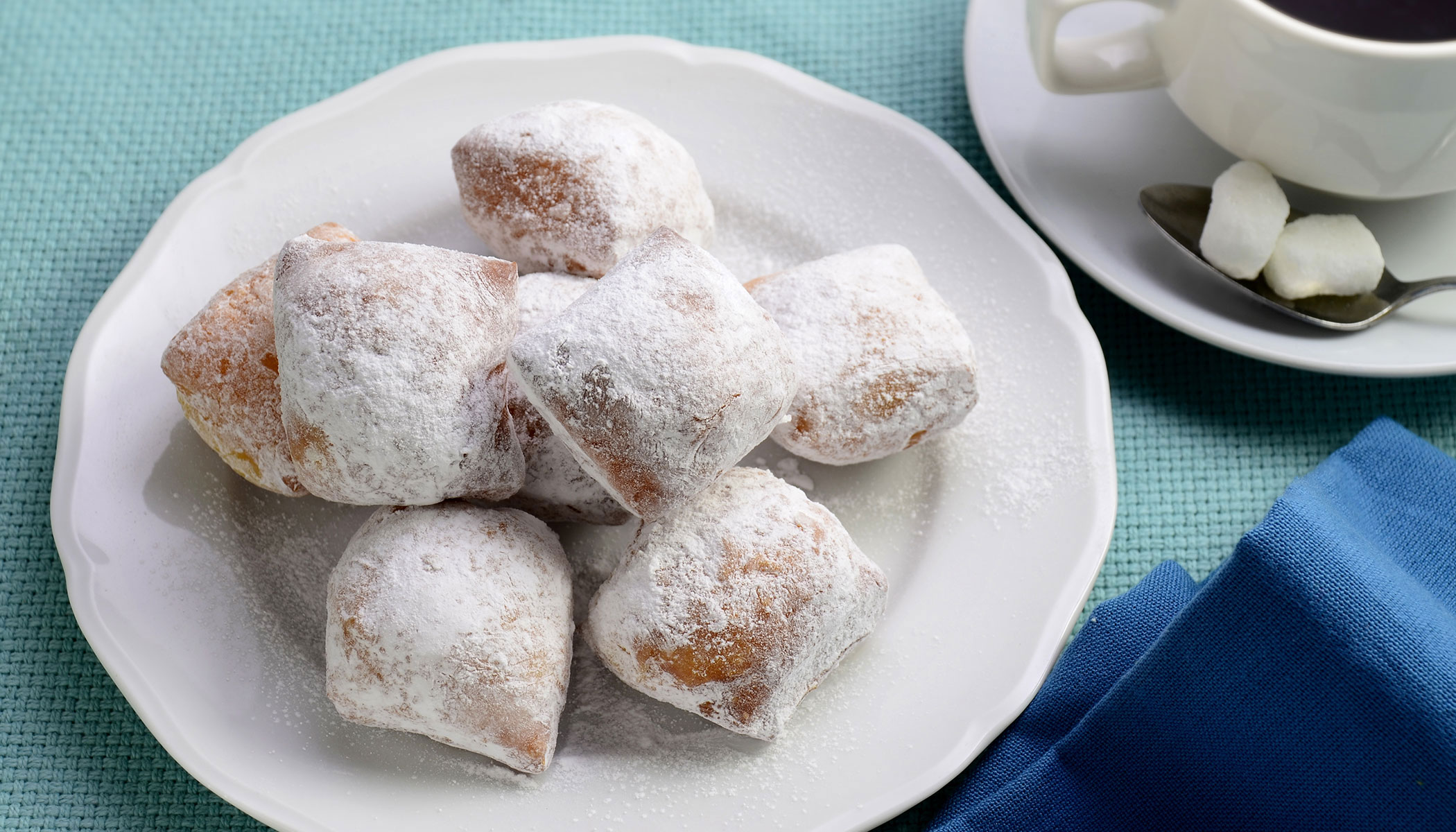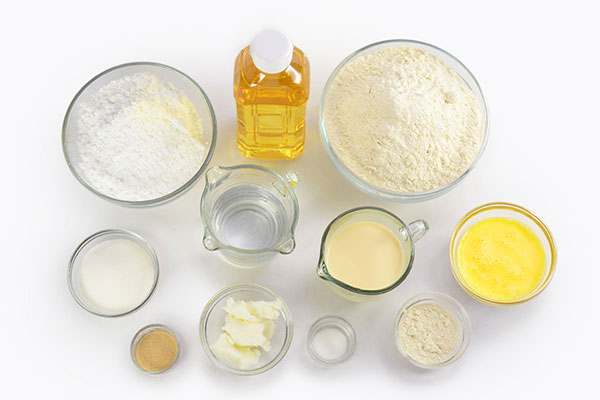 Ingredients (for BB-CEC20, makes approx. 72 beignets):
Dough:


2/3 cup (160mL) water




2/3 cup (169g) evaporated milk




2 large eggs, beaten




4-1/2 cups (585g) all purpose flour




1/3 cup (66g) sugar




1/2 tsp. (2.8g ) salt




3 Tbsp. (35.1g) shortening




2 tsp. (5.6g) active dry yeast
For Dusting:


For Frying:


Topping: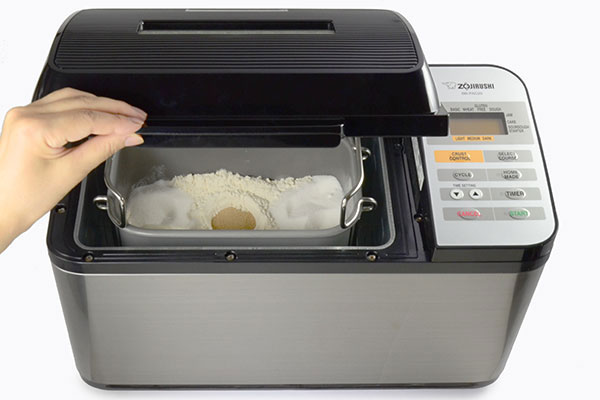 1

Make sure the kneading blade(s) are properly attached. Add the Dough ingredients to the baking pan in the order listed, and prepare the dough using the DOUGH course (use REGULAR DOUGH for BB-PAC20, BASIC DOUGH for BB-CEC20, and DOUGH for BB-HAC10).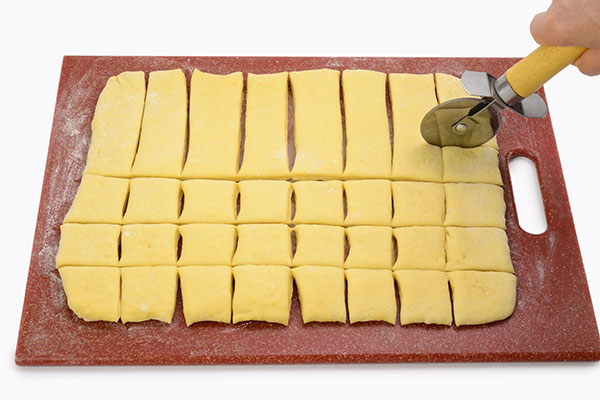 2

When the DOUGH course completes, press CANCEL for BB-PAC20/BB-CEC20 models and START/RESET for BB-HAC10 model. Remove the dough from the baking pan onto a lightly dusted board. For BB-PAC20/BB-CEC20 models, divide dough into two, and roll each dough into a ¼" thick, 12" x 9" sheets. For BB-HAC10 model, roll the dough to make one ¼" thick, 12" x 9" sheet. Using a pizza cutter or a knife, cut each sheet into 1-1/2" squares and dust the cut ends with flour and place on a baking sheet lined with parchment paper. Cover and let rest in a refrigerator for 15 – 30 minutes.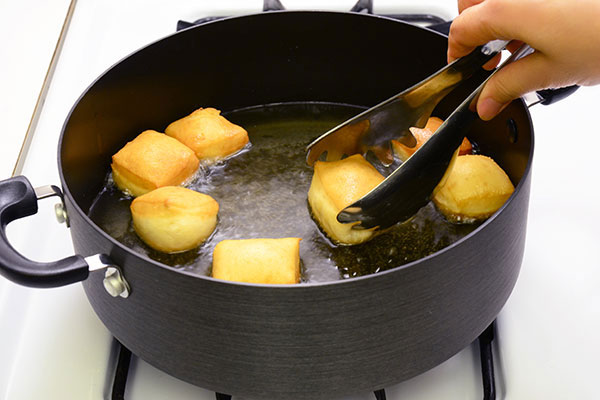 3

Heat oil to 360°F and deep fry the dough for 1 to 1-1/2 minutes, turning them over, until golden brown. Transfer to a baking rack.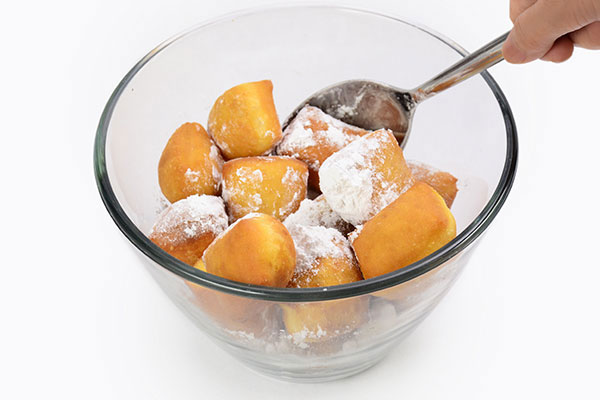 4

Coat beignets with powdered sugar in a large bowl. Serve while warm.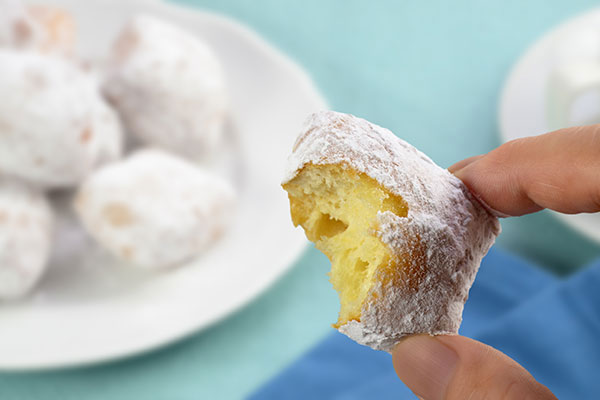 5

Enjoy!