Crabby Shrooms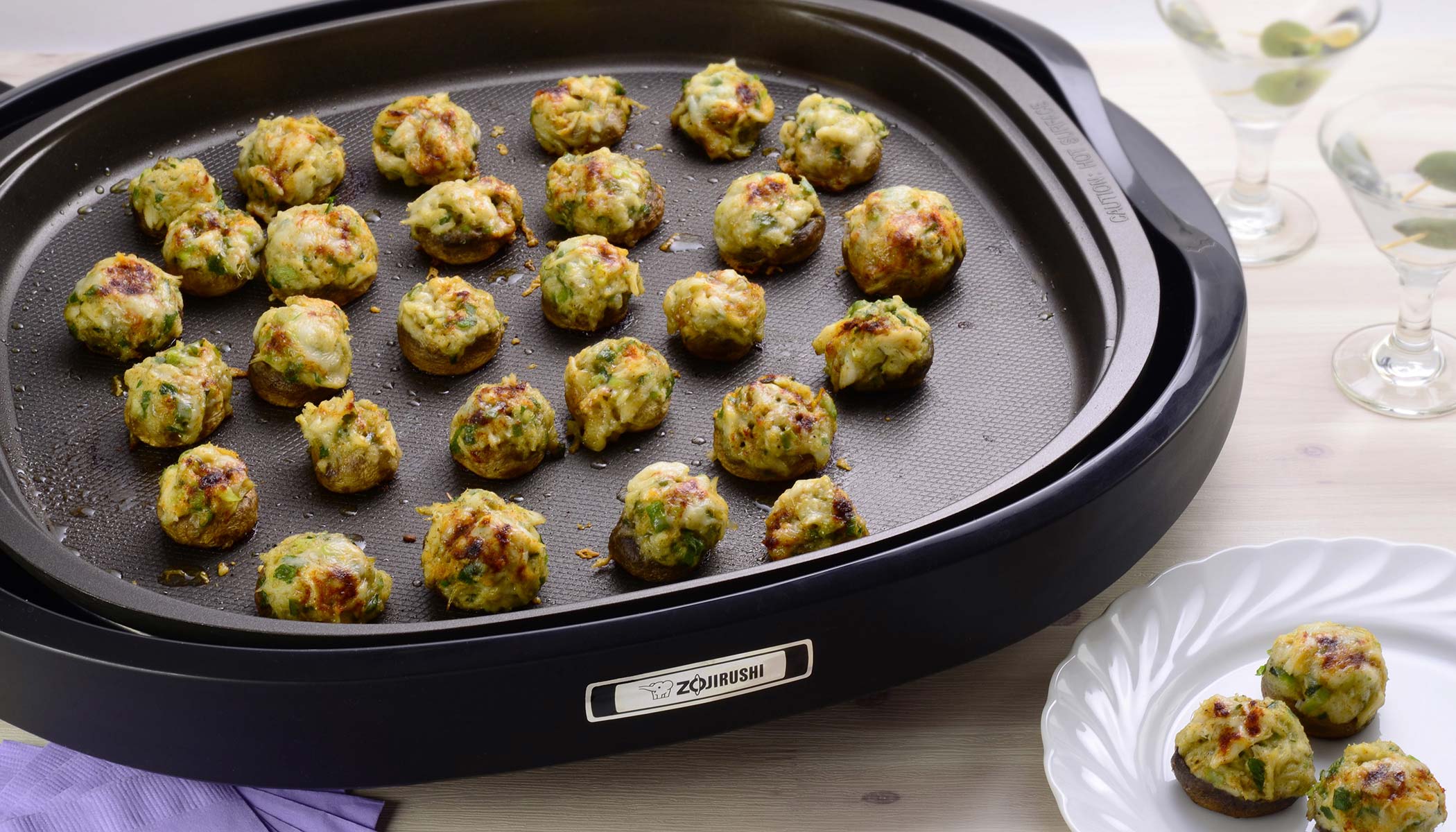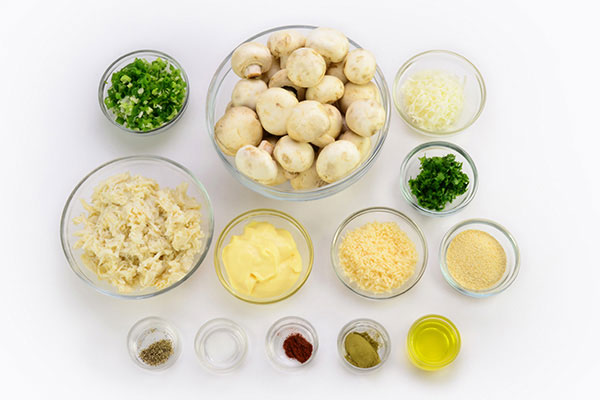 Ingredients (serves 5-10):


7 oz. crab meat

3 green onions, minced

2 Tbsp. chopped Italian parsley

1/2 tsp. dried ground thyme

1/8 tsp. ground black pepper

1/3 cup mayonnaise

1/4 cup grated parmesan cheese

2 Tbsp. breadcrumbs

1 Tbsp. vegetable oil

1 lb. (about 30) mushrooms

1/8 tsp. salt

3 Tbsp. shredded mild cheddar cheese

1/4 tsp. paprika powder
*This recipe was developed for the Gourmet Sizzler® Electric Griddle (EA-BDC10). Adjustments may be necessary when using other models.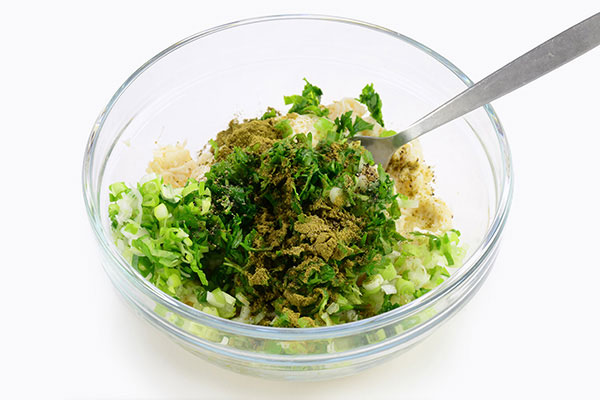 1

Make the filling. In a medium bowl, combine crab meat, green onions, parsley, thyme and pepper.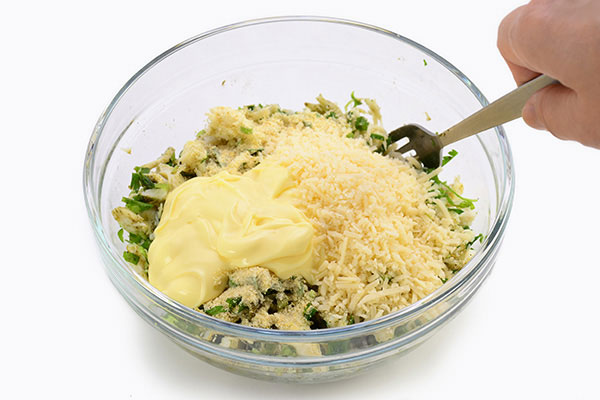 2

Add mayonnaise, parmesan cheese and breadcrumbs, and mix until well combined. Refrigerate filling until ready for use.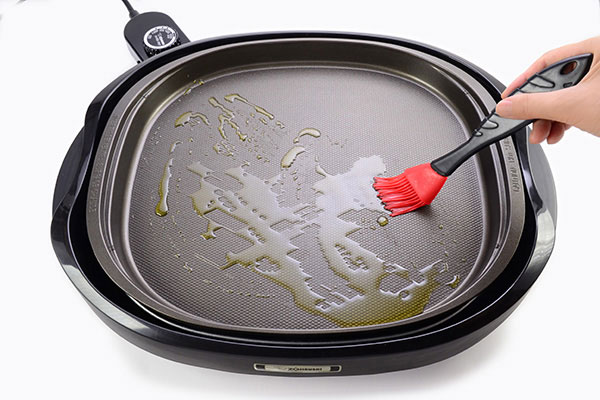 3

Turn the Gourmet Sizzler® Electric Griddle / EA-BDC10 control knob to 350ºF. Allow to preheat for about 5 minutes, then brush with vegetable oil.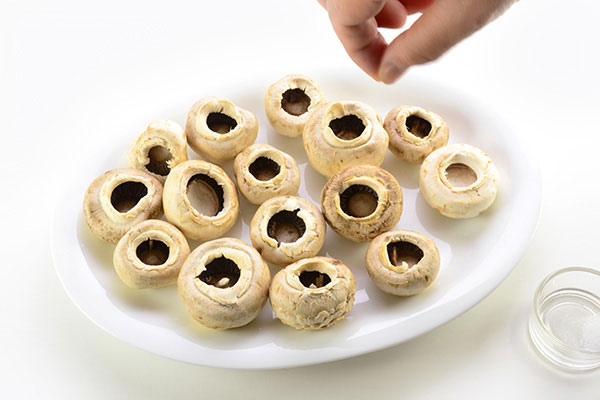 4

Remove stems from mushrooms and reserve for another recipe. Sprinkle salt and fill the mushroom caps with rounded teaspoonfuls of filling.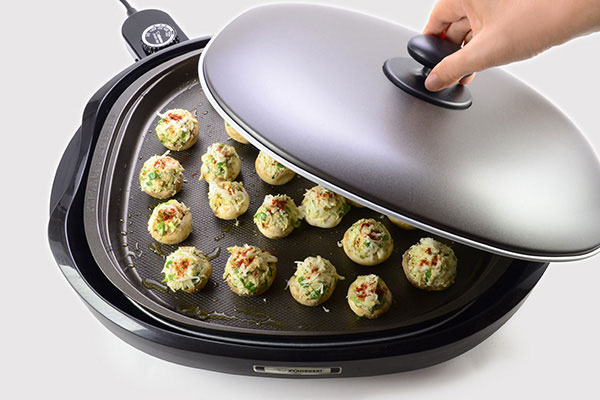 5

Place stuffed mushrooms on the heated griddle. Sprinkle top of filling evenly with cheddar cheese and paprika. Cover with lid and cook for 8 minutes.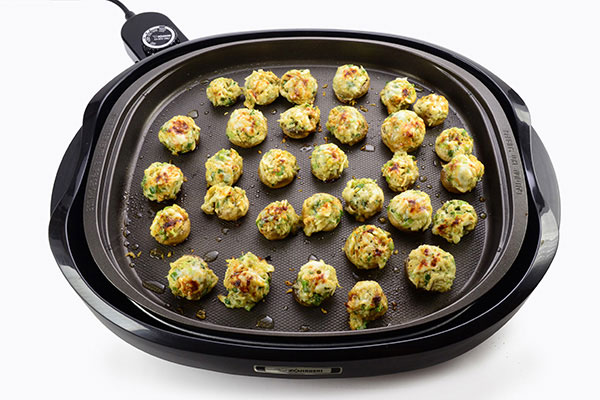 6

Reduce heat to KEEP WARM and serve.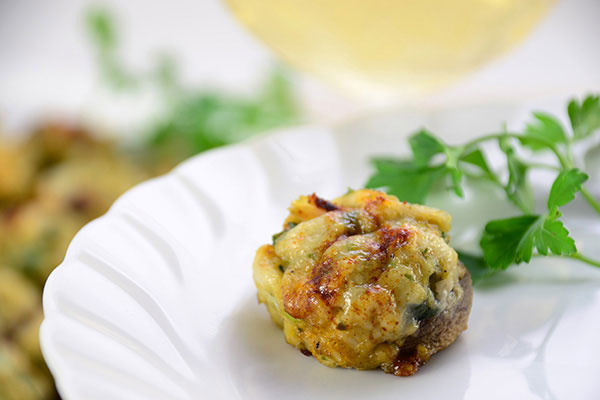 7

Enjoy!