Cranberry & Rice Confetti Mix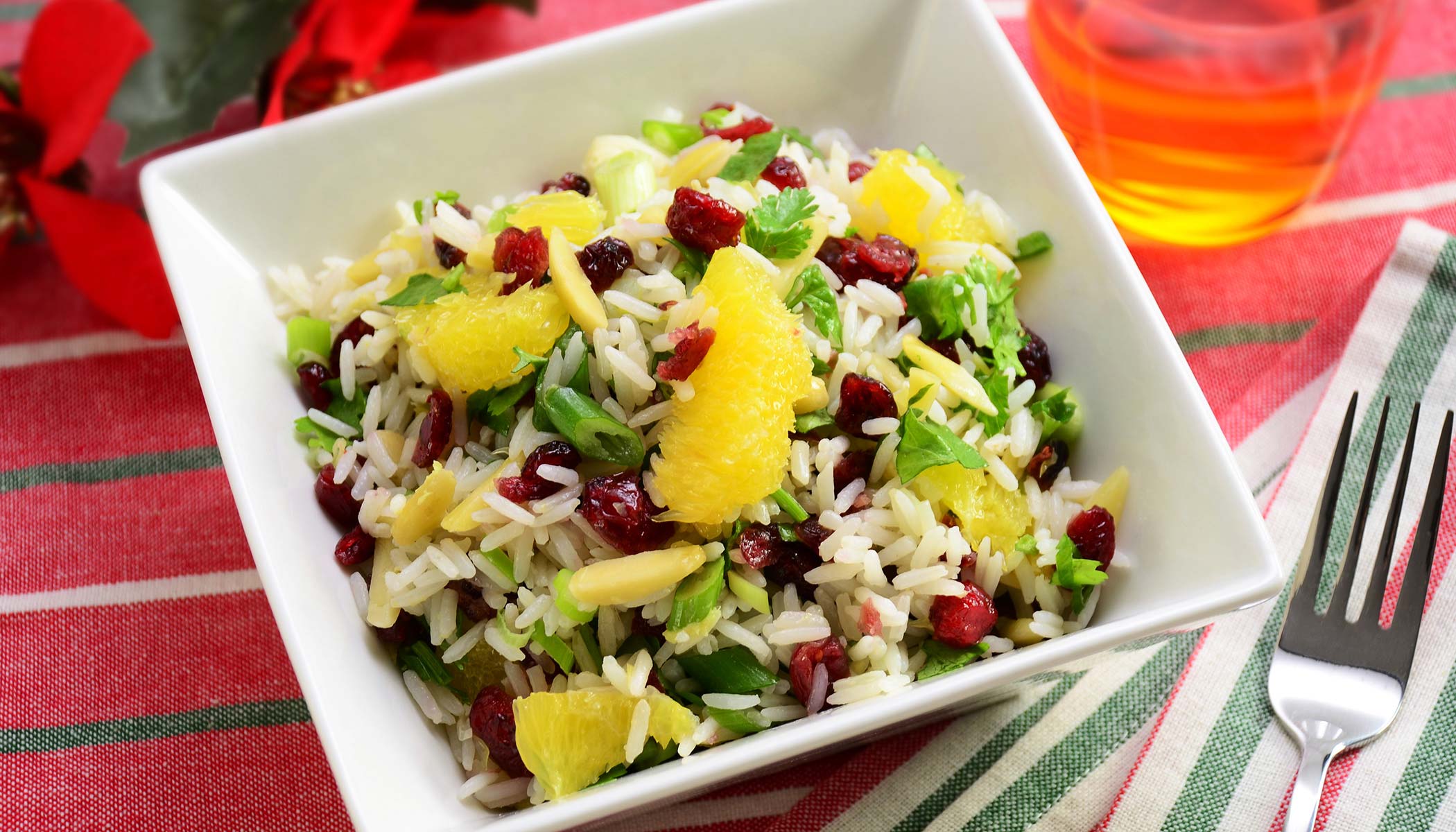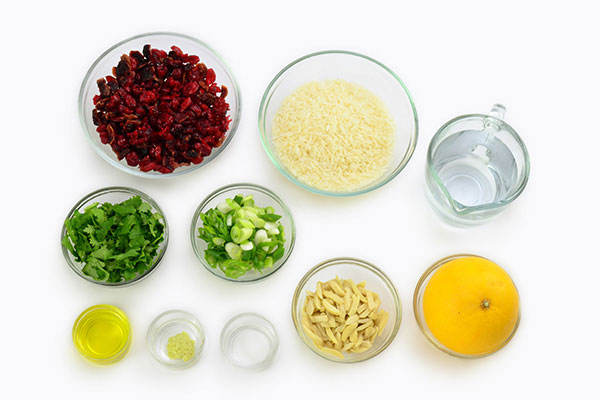 Ingredients (serves 4):
To Cook in the Rice Cooker:


1 cup (rice measuring cup) long grain white rice

Water to fill to water level 1 for "LONG GRAIN WHITE

,

" or 1-1/4 cups (rice measuring cup)

1/4 tsp. salt
To Add to Cooked, Cooled Rice:


1 cup dried cranberries

1/4 cup slivered almonds, toasted

2 green onions, finely sliced

1/2 cup cilantro leaves, finely chopped

1/2 tsp. grated ginger

1 orange

1 Tbsp. extra virgin olive oil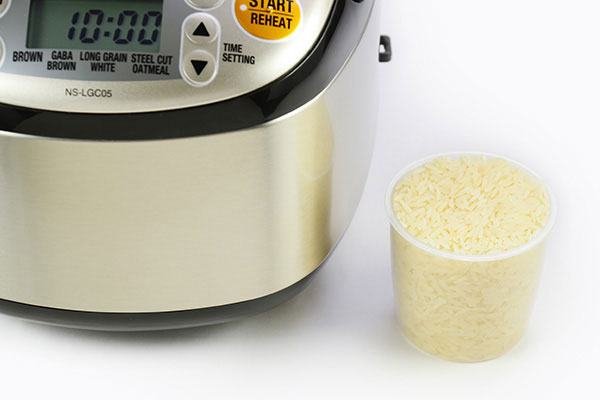 1
Measure rice accurately using the measuring cup that came with your rice cooker. Rinse rice quickly once, drain and place in the inner cooking pan.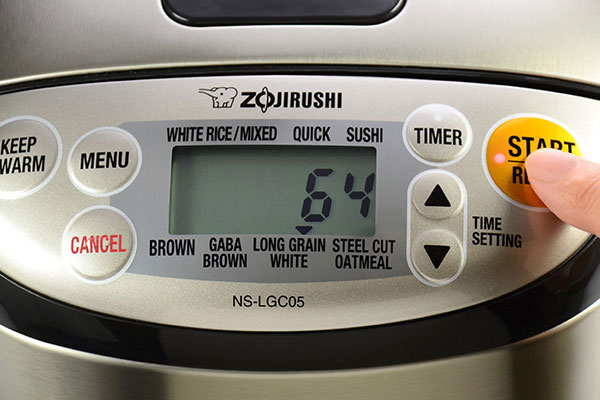 2
Add water to the corresponding water level for "LONG GRAIN WHITE
,
" or as listed in the ingredients. Add salt and mix well. Cook the rice using the "
LONG GRAIN WHITE
" (if available), or the "MIXED" setting.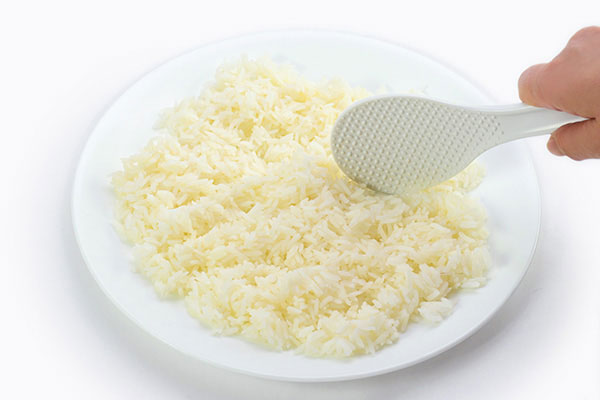 3

When rice completes cooking, gently fluff the rice with rice spatula, and spread out onto a large plate. Refrigerate to cool, about 30 minutes.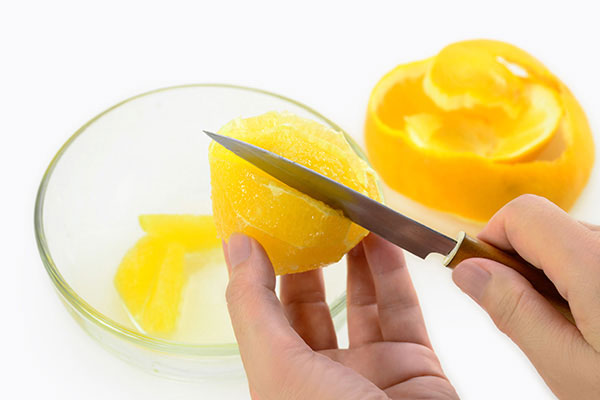 4

Peel and segment the orange. Reserve the juice.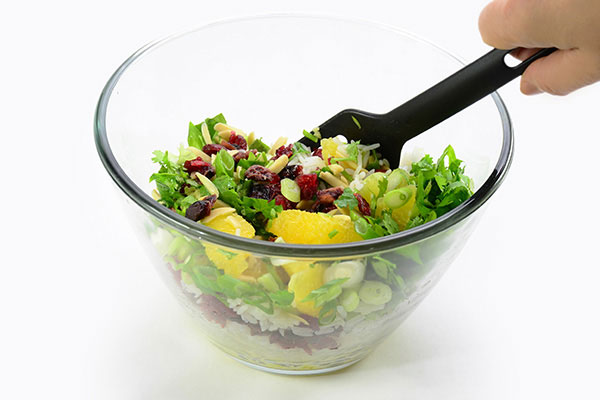 5

When rice cools, add cranberries, almonds, green onions, cilantro, ginger, orange segments, orange juice, olive oil and toss gently.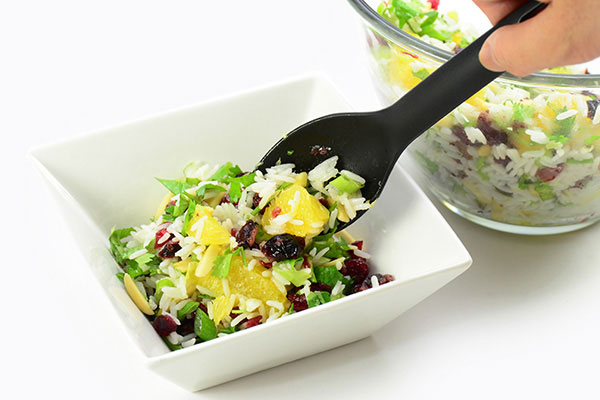 6

Refrigerate for another 20-30 minutes for flavors to combine. Be careful not to over stir the rice, or it may become gluey.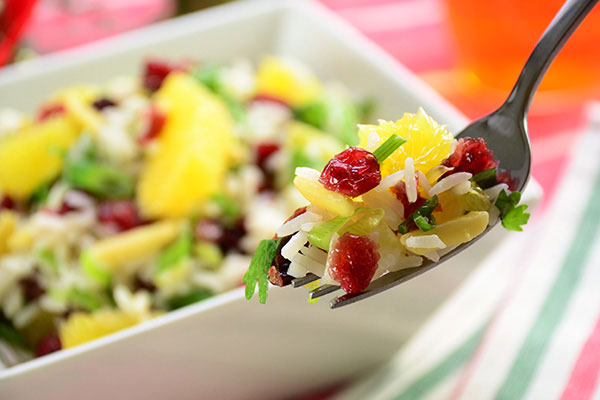 7

Serve and enjoy!