Crisp Grilled Yaki-onigiri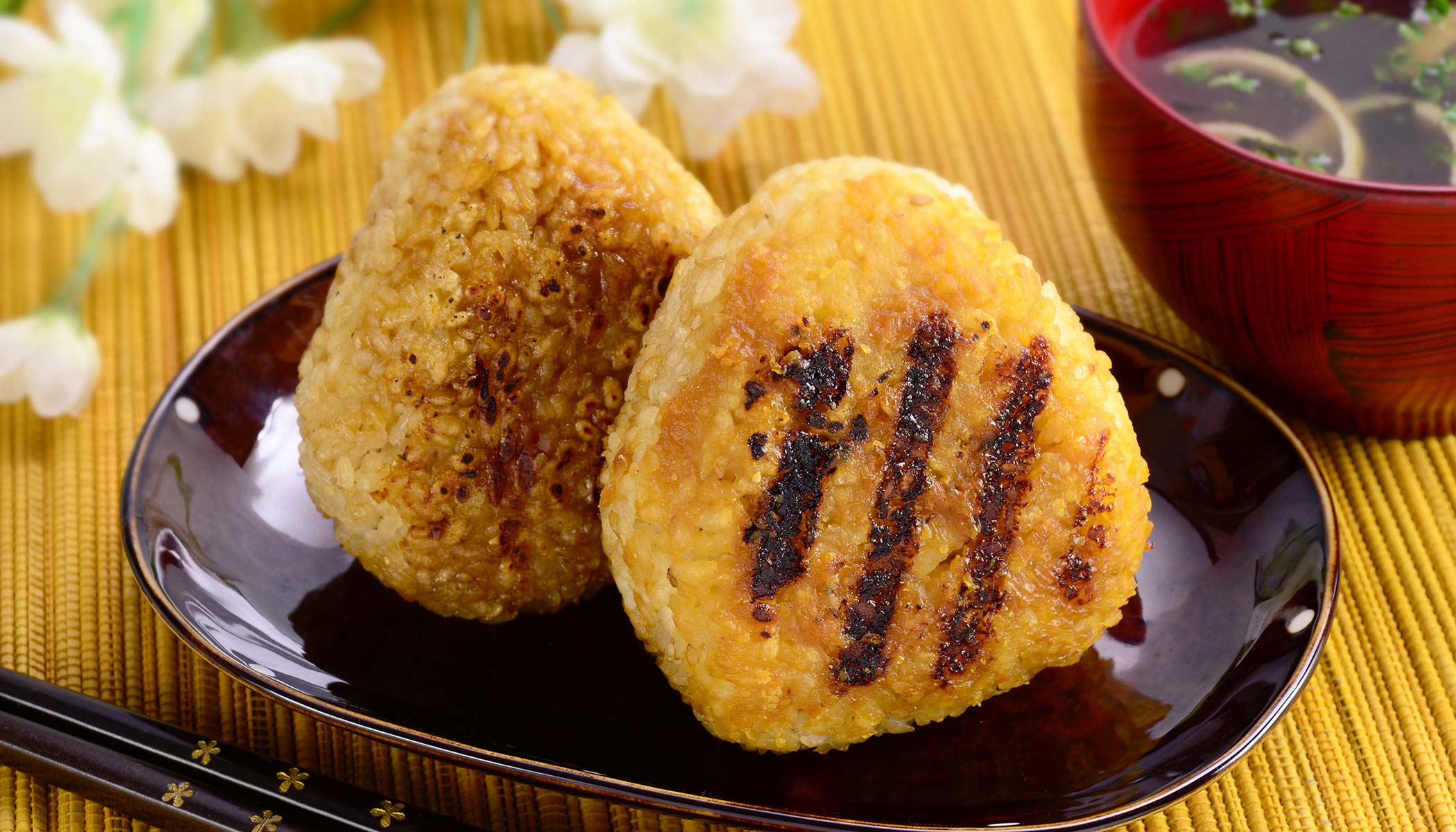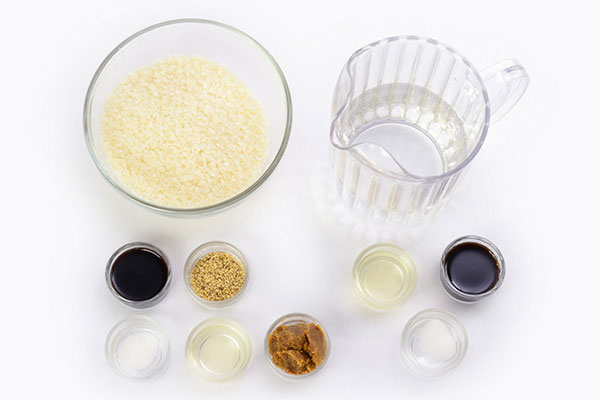 Ingredients (makes 4 onigiri):
To Cook in the Rice Cooker:
2 cups (rice measuring cup) short or medium grain white rice




Water to fill to water level 2 for "WHITE RICE"
For Rice Balls:
For Shoyu Based Basting Sauce:
For Miso
Based Basting Sauce
:
1
Prepare white rice using the ingredients listed under "To Cook in the Rice Cooker". For steps to cook white rice, see
here
.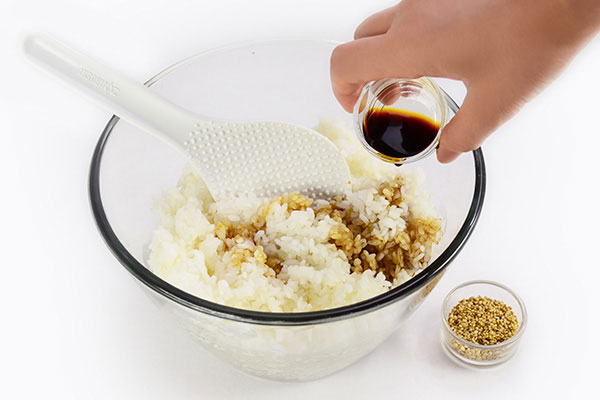 2

When rice completes cooking, transfer rice to another bowl, drizzle shoyu and gently fold in the optional sesame seeds with the rice spatula.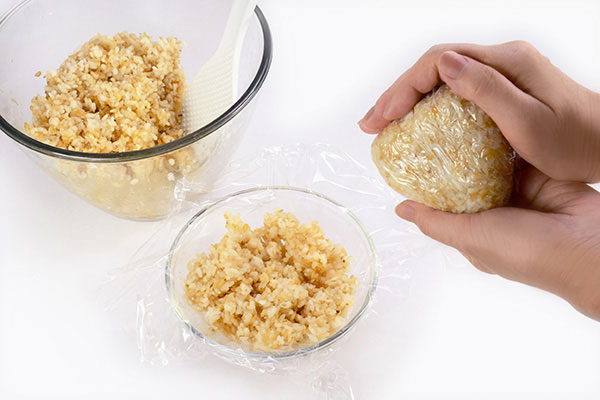 3

Cut and place a plastic wrap about 7 to 8 inches long and place in a small bowl. Add a 1/4 of cooked rice on top of the plastic wrap. Gather the plastic wrap around the rice and make a triangular rice ball by squeezing your hands together lightly. The rice ball should be firm so it does not fall apart, but the rice should remain fluffy and not smashed. Repeat this step to make three more onigiri.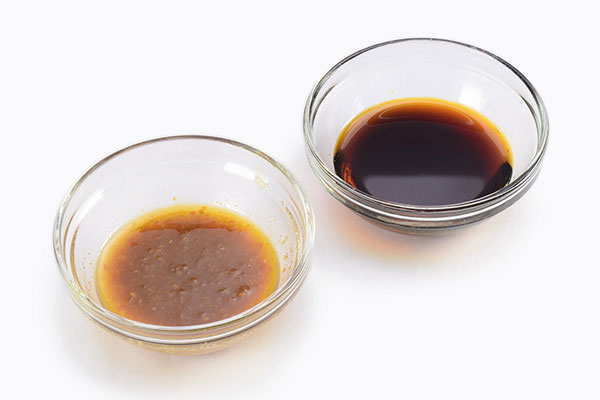 4

Prepare the basting sauces. Mix ingredients for each sauce in separate bowls.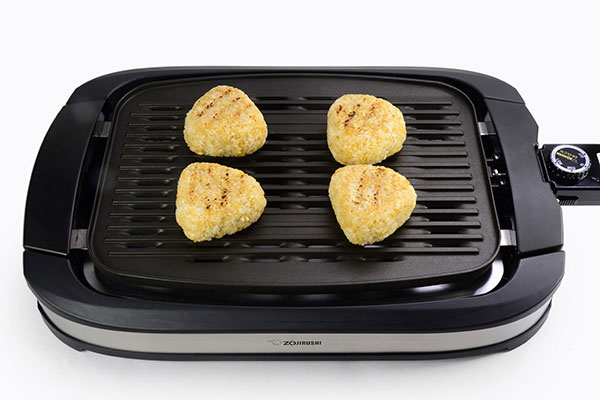 5
Grill the
onigiri
using an electric grill or a frying pan. For Indoor Electric Grill (EB-CC15/EB-DLC10), preheat at "HI" for 6 minutes or until the operation light turns off. If using a frying pan, heat 1 teaspoon of vegetable oil (not included in the ingredient list) over medium heat.
Remove plastic wrap from onigiri and place on the grill. Please be careful of the heated grill or pan.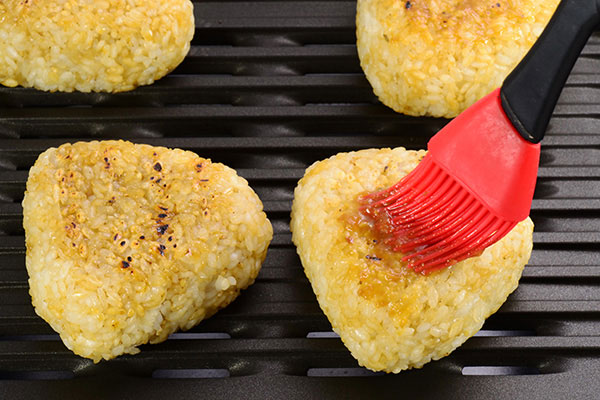 6

Reduce heat to "MED". Baste top of onigiri with sauce, flip and bake for a minute or until the surface turns crispy brown. Repeat to grill the other side.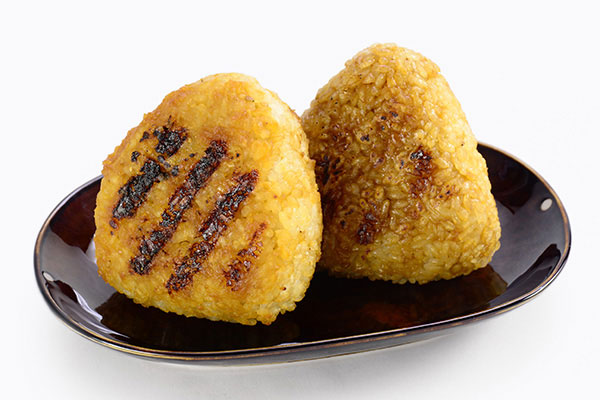 7

Serve while hot.