Crispy Matcha Rusk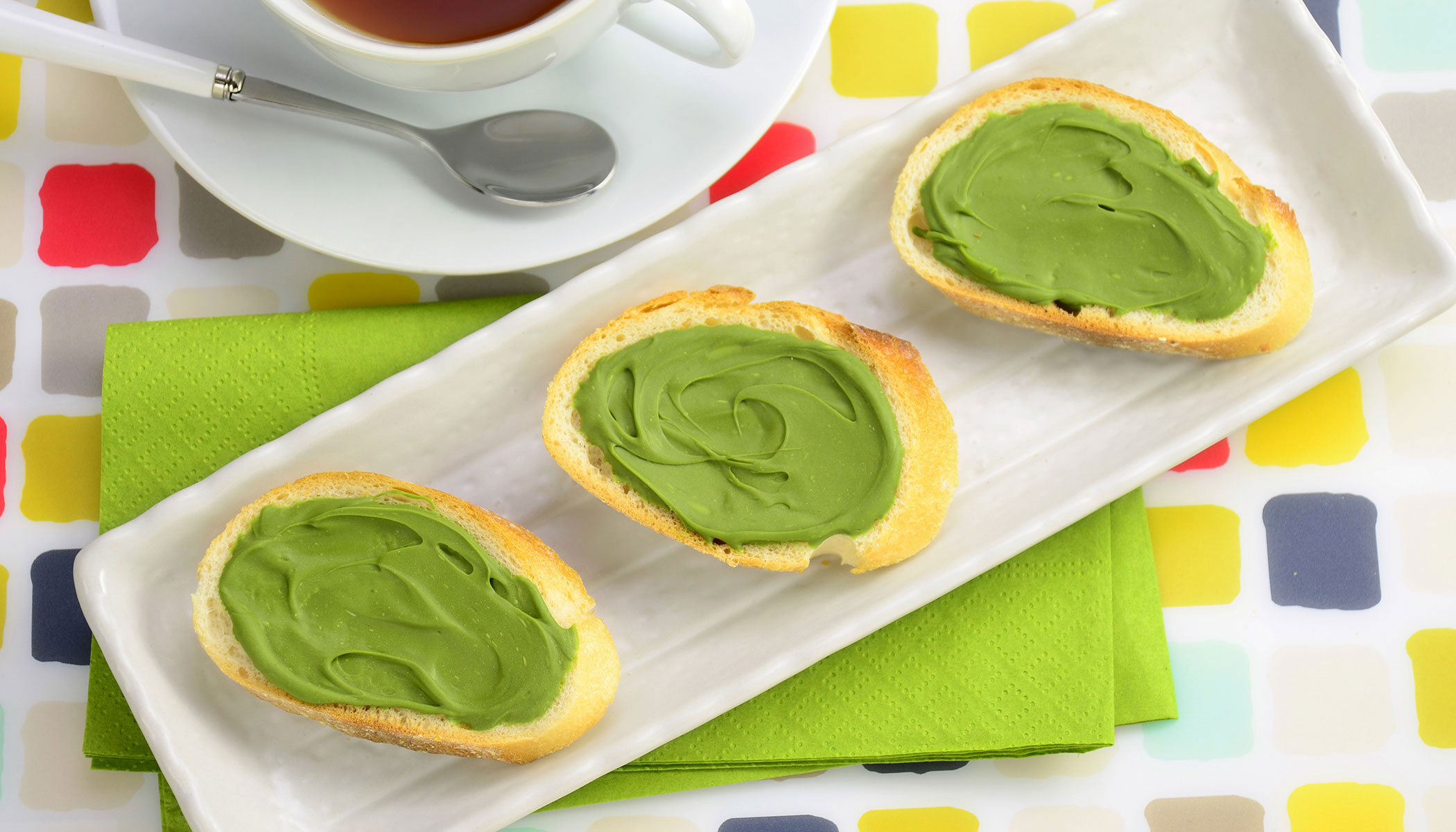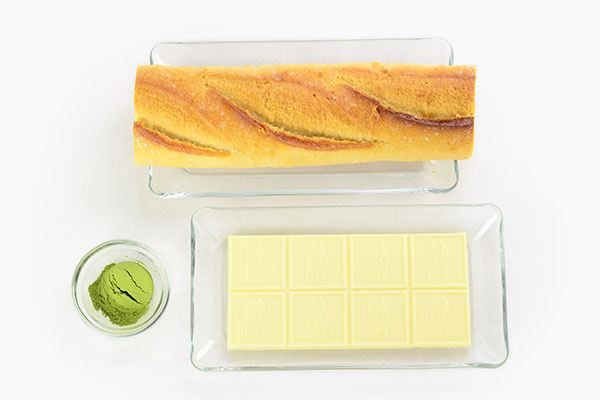 Ingredients (makes 20 pieces):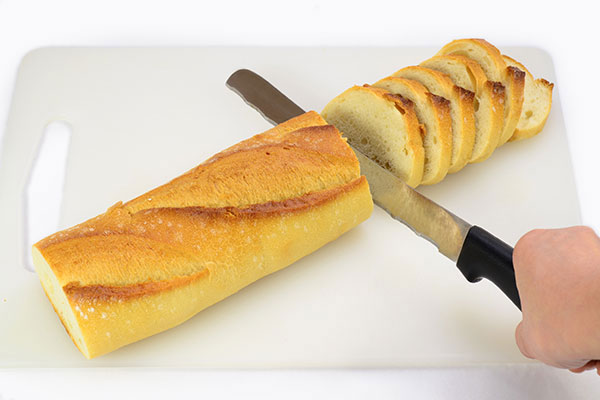 1

Preheat oven to 275°F. Slice baguette in 1/2 inch thick pieces.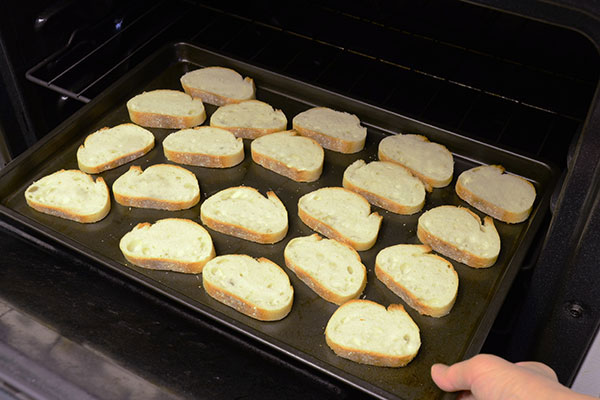 2

Place sliced baguette on a sheet pan and bake for 30 minutes.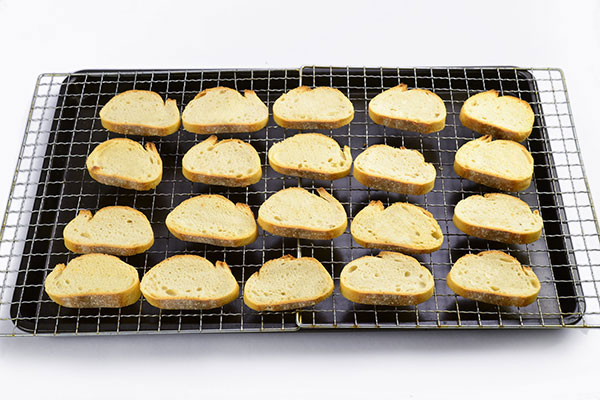 3

Transfer to a wire rack and allow baguette to cool.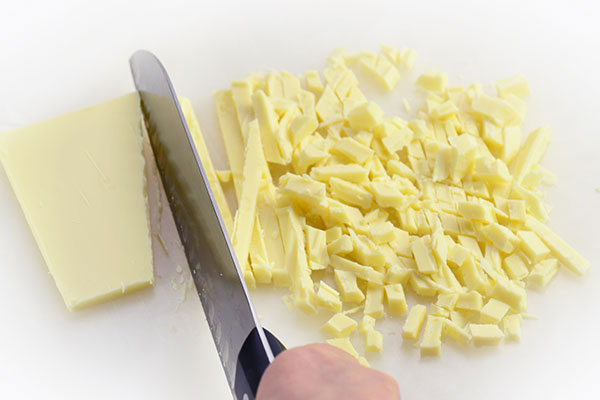 4

Make the matcha chocolate. Chop white chocolate into small pieces, about 1/4 inch each.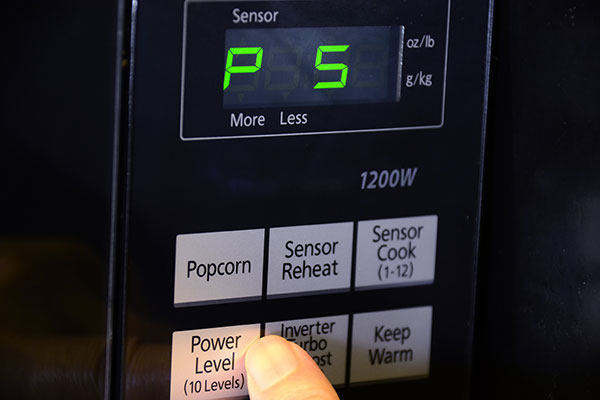 5

Set your microwave to 500-600 watt equivalent strength.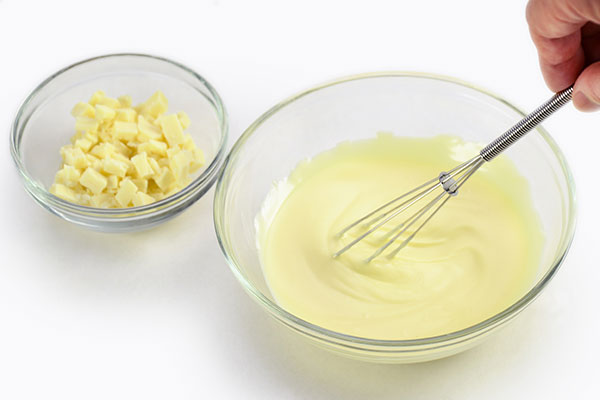 6

Place chocolate in a microwave safe bowl and heat 3/4 of the white chocolate for one minute and give it a stir. If it is not melted, continue heating in 10-second intervals until all pieces are melted.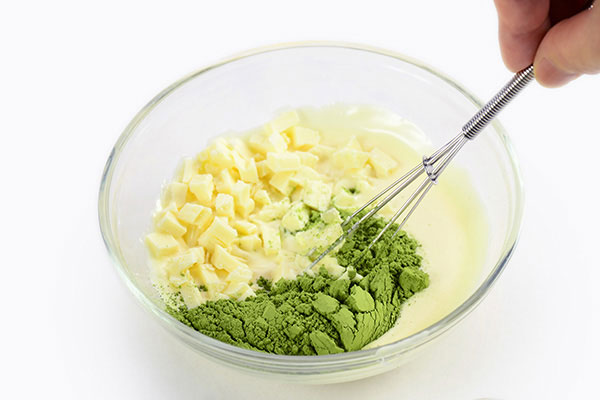 7

Add remaining 1/4 of the white chocolate and matcha powder to the melted white chocolate and mix well.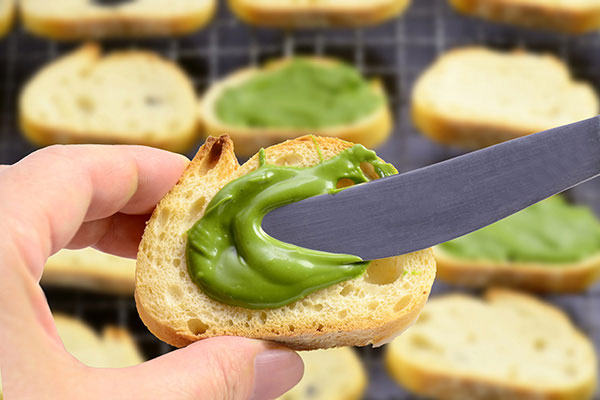 8

Spread matcha chocolate on baguette from step 3. Refrigerate for about 15 minutes or until the chocolate hardens. Store in an airtight container to keep the baguettes crisp.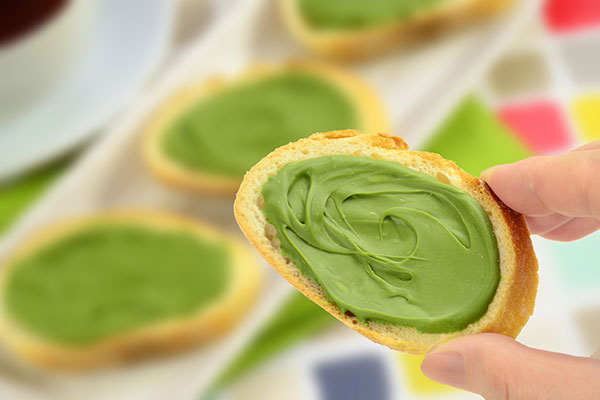 9

Enjoy!