Hearty Tempura Udon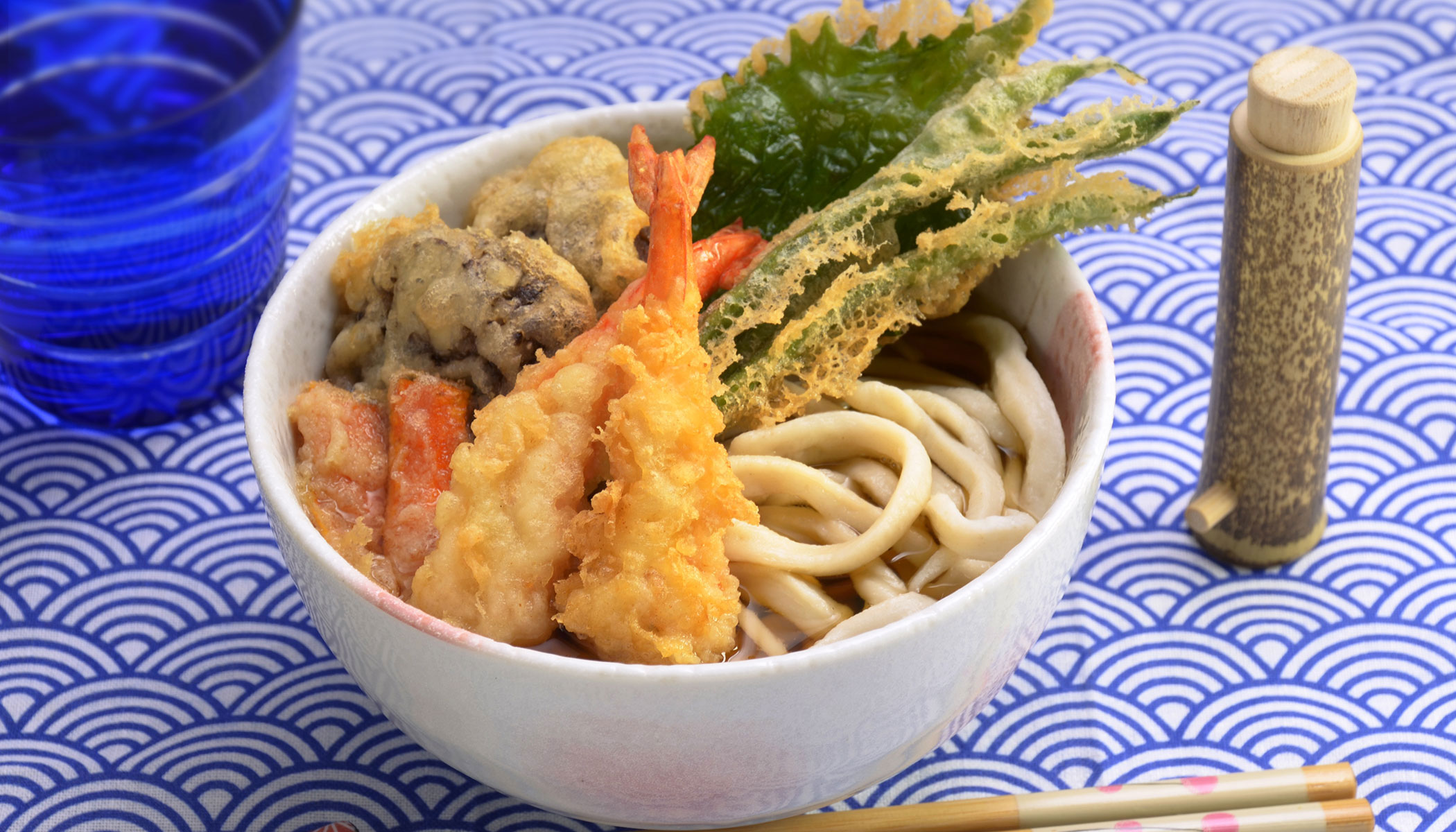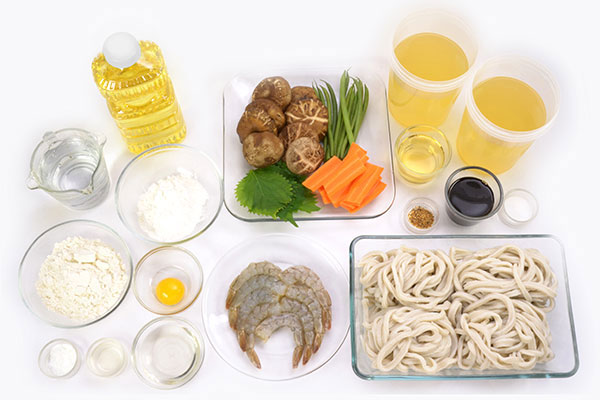 Ingredients (serves 4):
Soup:

Condiment (Optional):

Shichimi (Japanese spices mixed with chili pepper)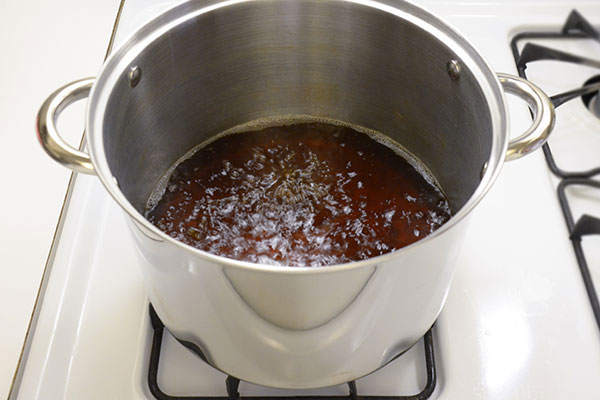 1

Place all ingredients of soup in a large pot and bring to boil. Remove from heat and set aside.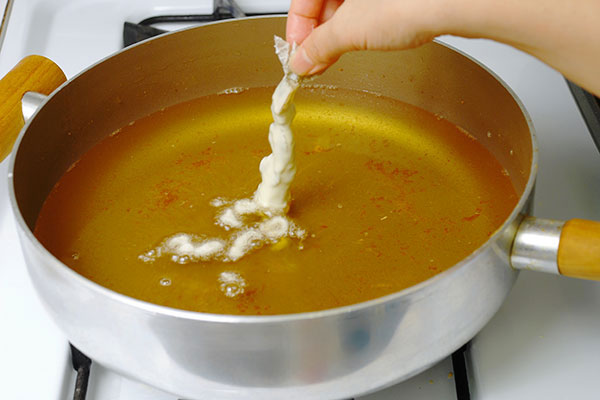 2
Make tempura. (see
here
)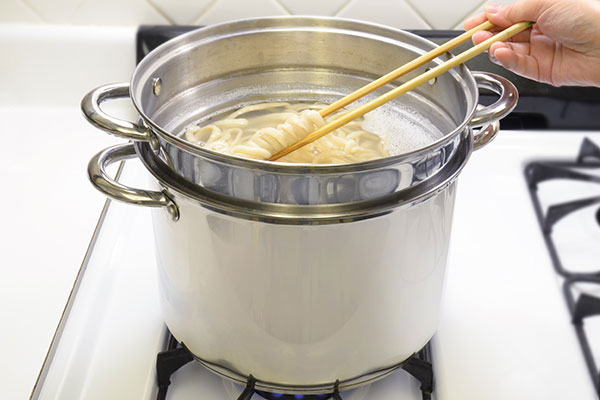 3

In a medium pot, bring water (not included in the ingredients list) to boil, add udon noodle and boil for 10 seconds to reheat. At the same time, reheat the soup from step 1.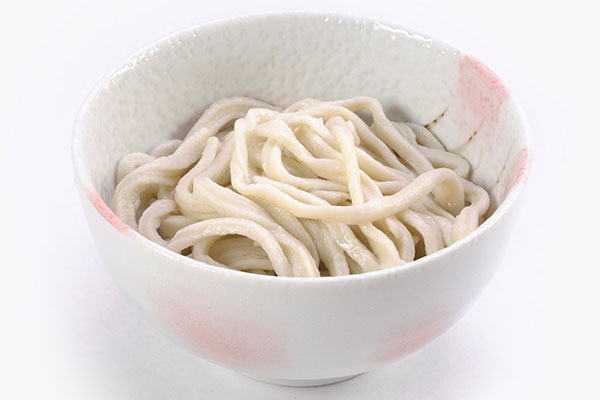 4

Drain warmed udon and distribute in individual serving bowls.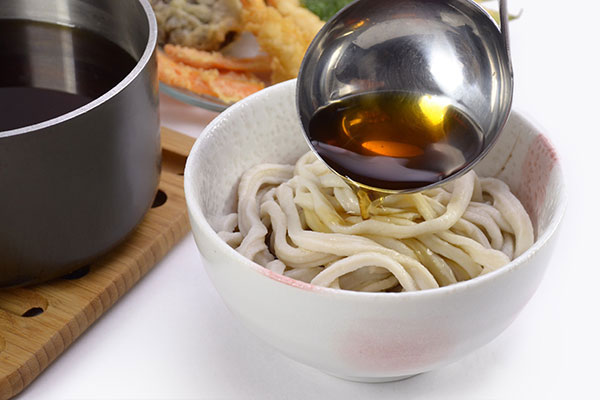 5

Pour heated soup over noodle and top with tempura.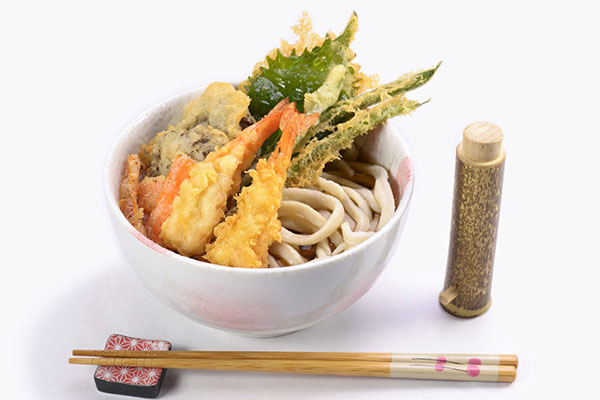 6

Serve while hot with condiment.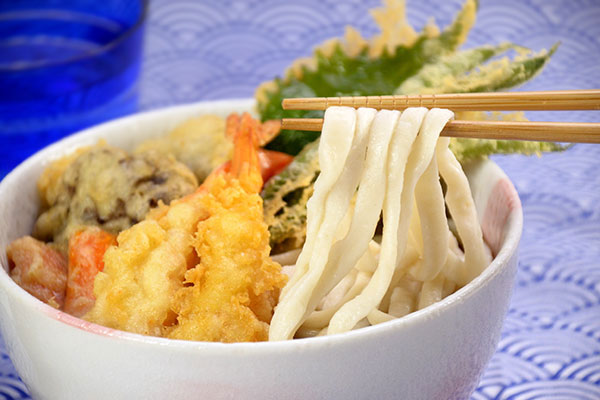 7

Enjoy!