Homemade (Teuchi) Udon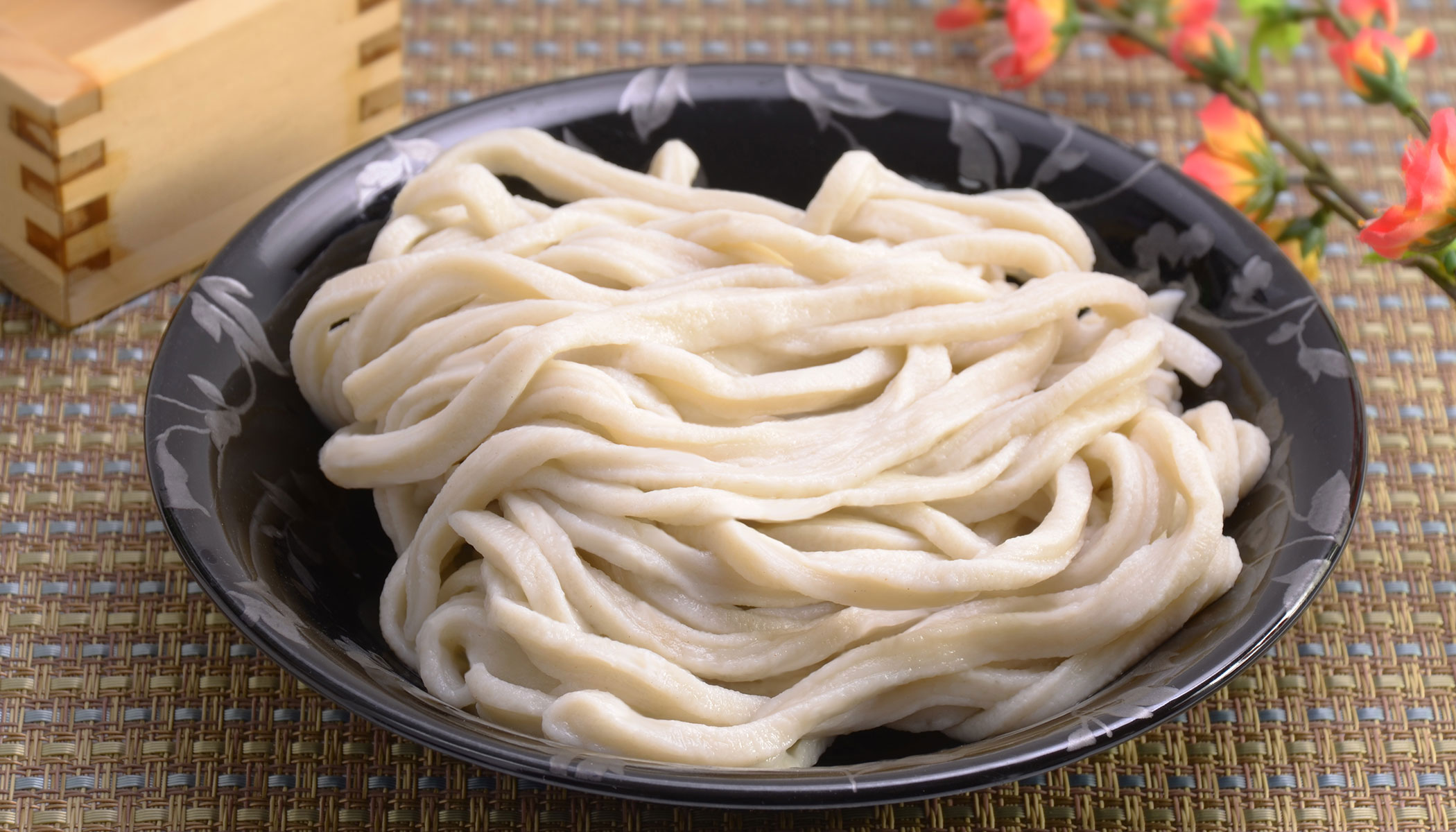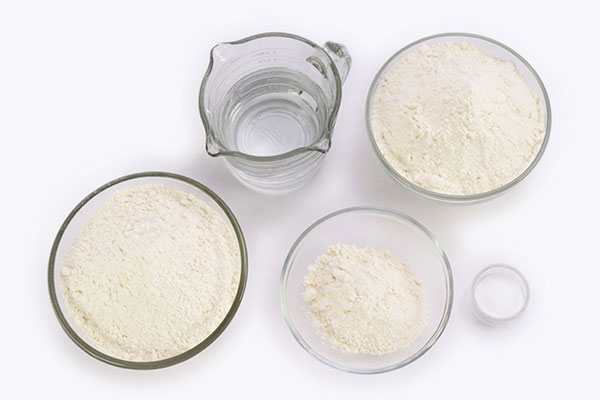 Ingredients (for BB-CEC20, serves 8):
1-1/3 cups (320mL) water




2 tsp. (11g) salt




2-1/2 cups (320g) bread flour




2-1/2 cups (325g) all purpose flour




Bread flour for dusting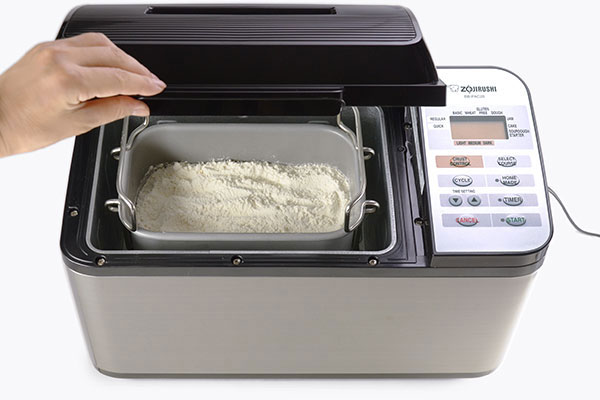 1
Make sure the kneading blades are properly attached. Dissolve salt in water, and add the ingredients (except flour for dusting) to the baking pan in the order listed. Place baking pan into the Home Bakery, close the lid and plug the cord into the outlet. Select the HOME MADE course. Press CYCLE button turning OFF the following: Preheat or Rest, Rise 1, Rise 2, Rise 3, Shape, Bake, Keep Warm. Select the KNEAD cycle and set to 0:20. For BB-CEC20 and BB-PAC20 models, press CYCLE twice to record. Press START.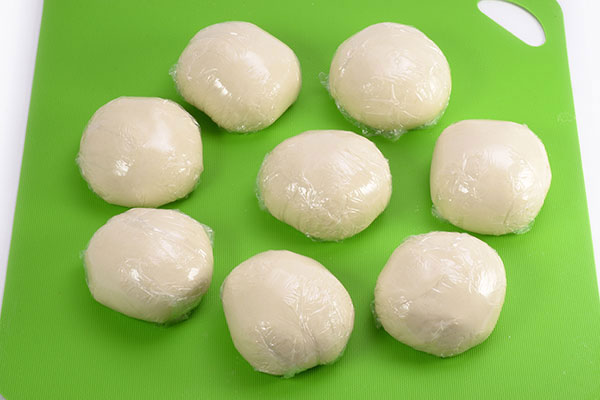 2
When the HOME MADE course completes, press CANCEL (or press and hold START/RESET) and remove dough from baking pan. Roll dough into a ball and divide into 8. Wrap each ball with plastic wrap and let rest for 2 hours at room temperature.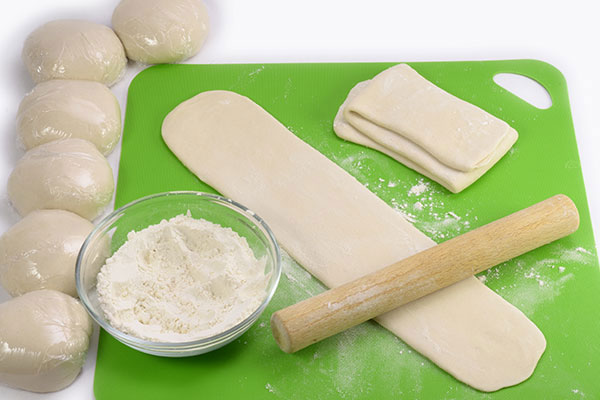 3
Place dough on a lightly floured board and roll each ball into 1/8" (approx. 3mm) thick sheets. Dust surface of dough with flour and fold into thirds.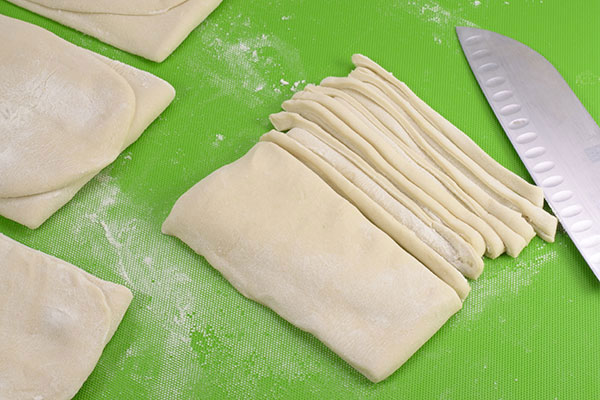 4
Using a chef's knife, cut folded dough into 1/4" (approx. 6mm) wide strips. Gently unfold each noodle and dust with flour to prevent from binding and drying. Be careful when slicing dough with a sharp knife.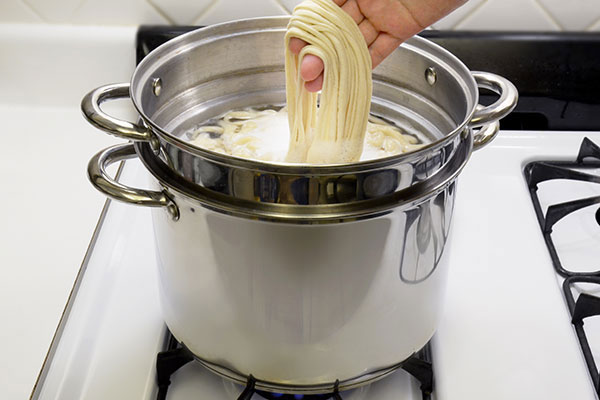 5
Cook the noodles. In a large pot, bring water (not included in the ingredients list) to a boil. Add noodles and cook for 10-13 minutes or until translucent and chewy. Stir occasionally to prevent noodles from sticking. Be careful not to let it boil over – pour a small amount of water (not included in the ingredients list) to the boiling water to prevent from boiling over.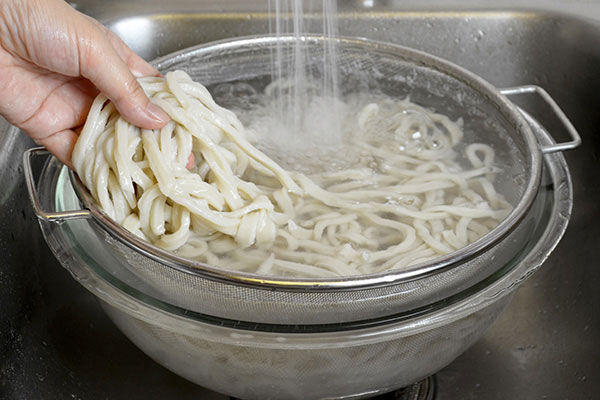 6
Immediately drain noodles and rinse with cold running water to remove surface starch. Transfer to a strainer to drain excess water.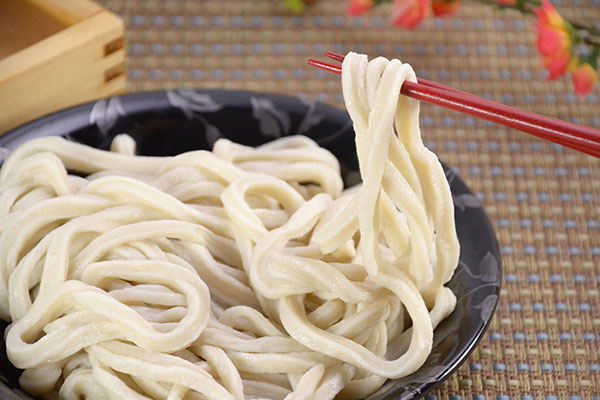 7
Enjoy!