Salsa Verde Style Brown Rice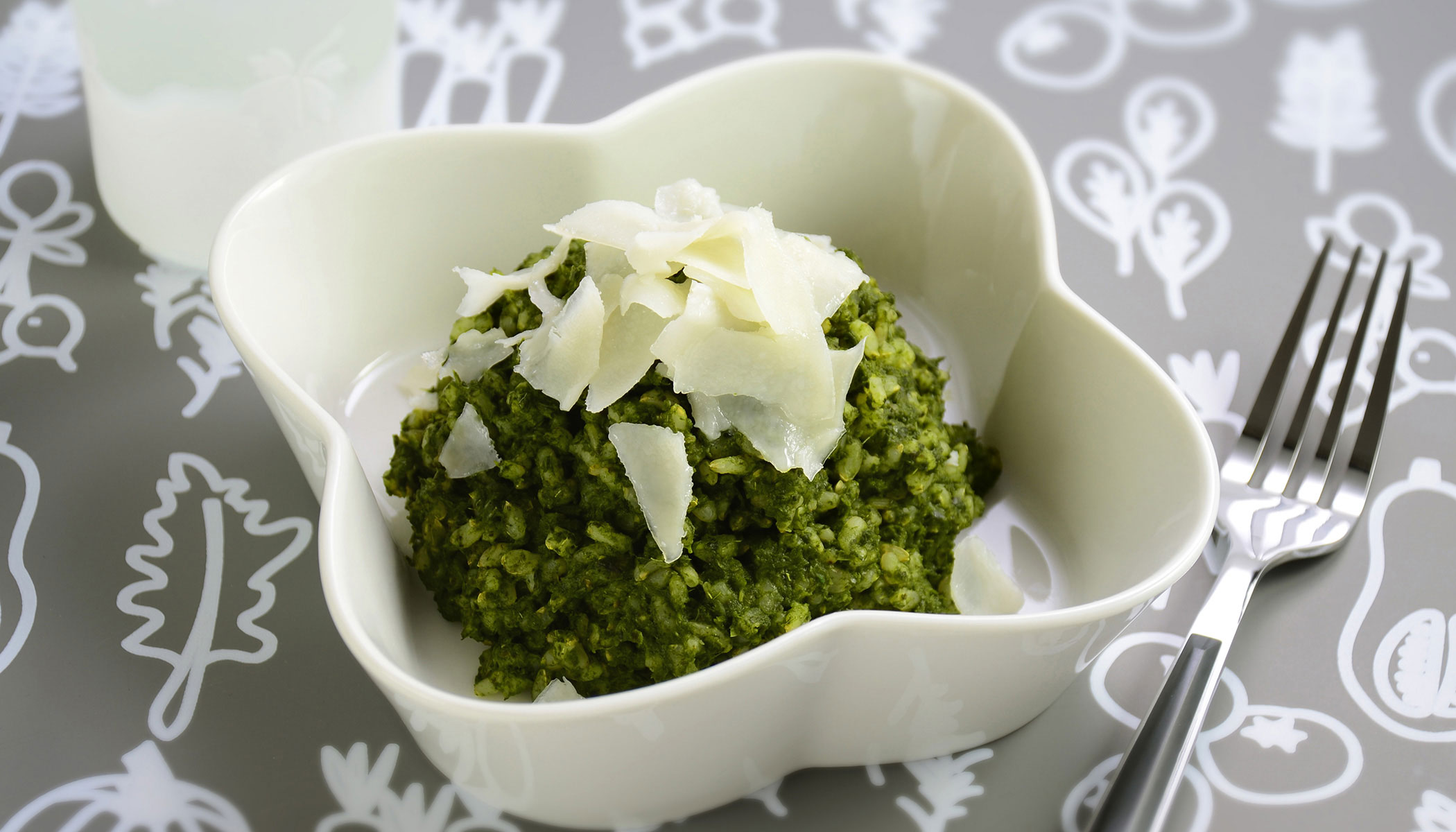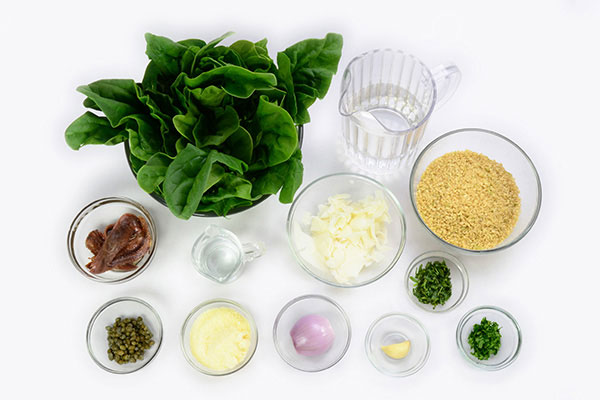 Ingredients (serves 4-6)
To Cook in the Rice Cooker:


2 cups (rice measuring cup) short grain brown rice




Water to fill to water level 2 for "BROWN RICE"
To Prepare Separately:


12 oz. fresh or frozen spinach




1/4 cup water from cooking or defrosting spinach, or as needed




1 shallot, peeled




1 clove garlic, peeled




2 Tbsp. caper in brine, drained




1 Tbsp. fresh parsley, chopped




1 Tbsp. fresh tarragon, chopped




1/4 cup Parmesan cheese, grated




4 canned anchovy filets
For Garnish: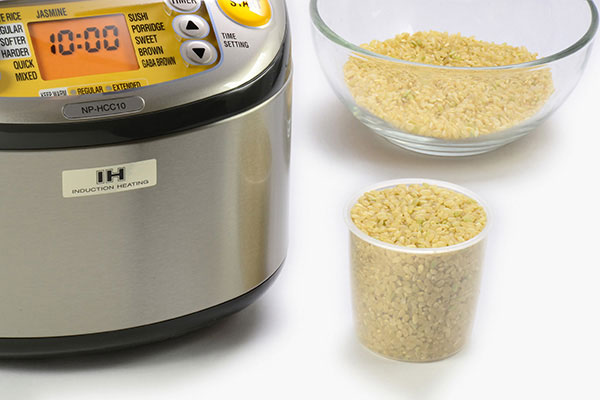 1

Measure rice accurately using the measuring cup that came with your rice cooker. Rinse rice quickly once, drain and place in the inner cooking pan.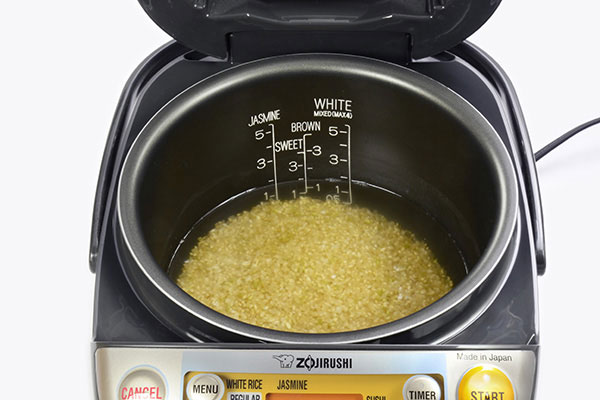 2

Add water to the corresponding water level for "BROWN RICE," and cook the rice using the "BROWN" setting.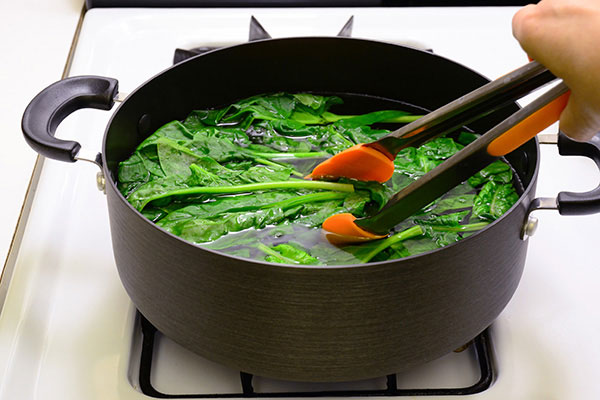 3

While rice cooks, prepare the salsa verde mixture. Cook fresh spinach in rapidly boiling salted water (not included in ingredient list). If using frozen spinach, defrost in a microwave. Reserve 1/4 cup of spinach water for blending.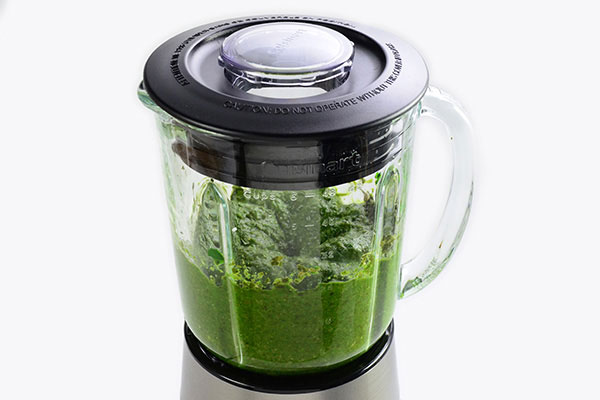 4

In a blender, add spinach, spinach water and all other ingredients except garnish and puree until smooth.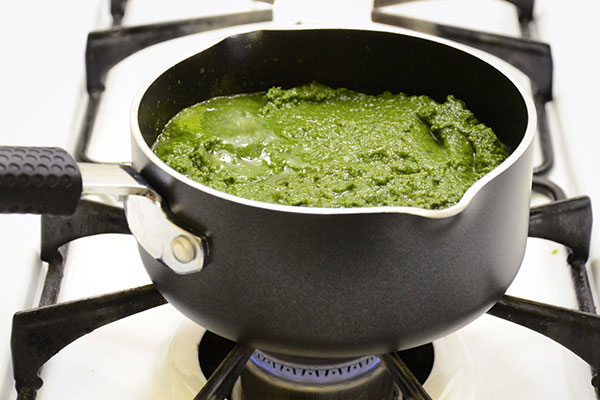 5

Pour pureed sauce into a sauce pot and heat gently to warm the sauce. Keep warm until rice completes cooking.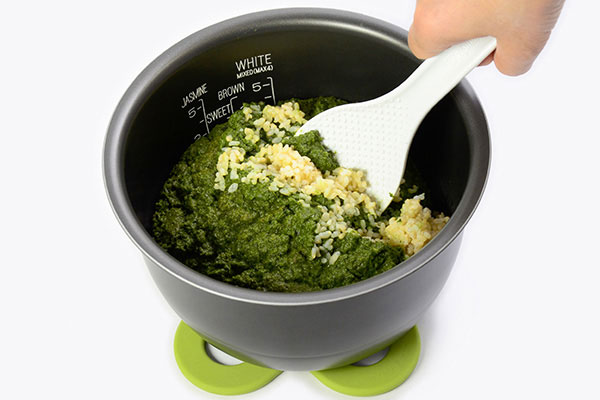 6

When rice completes cooking, add sauce to rice and gently combine using the rice spatula.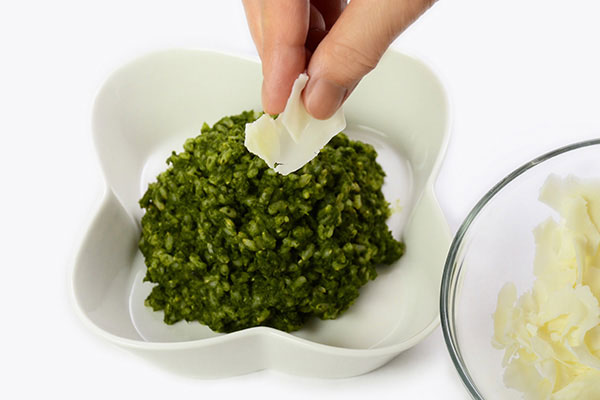 7

Spoon into individual serving bowls and garnish with grated cheese. Serve while hot.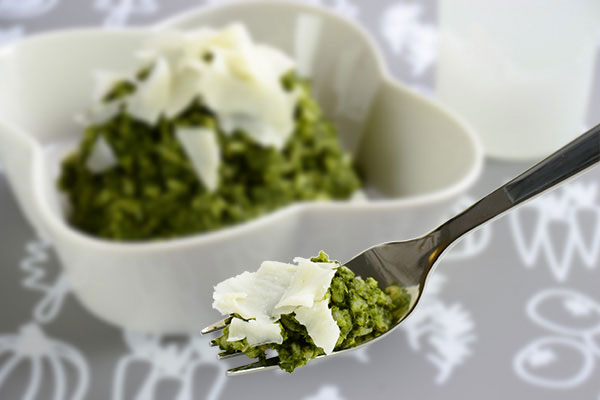 8

Enjoy!