Smoky Sausage Roll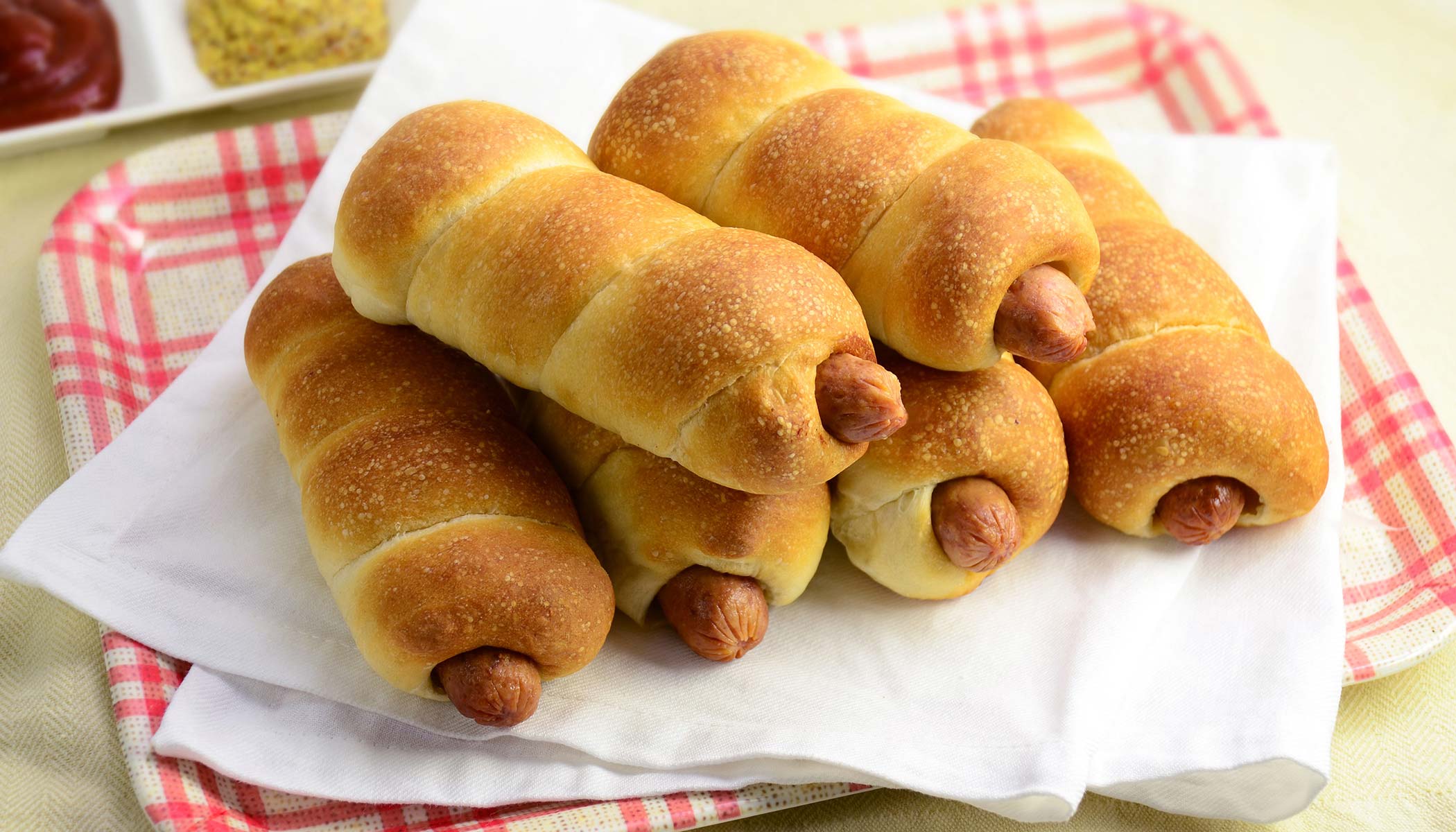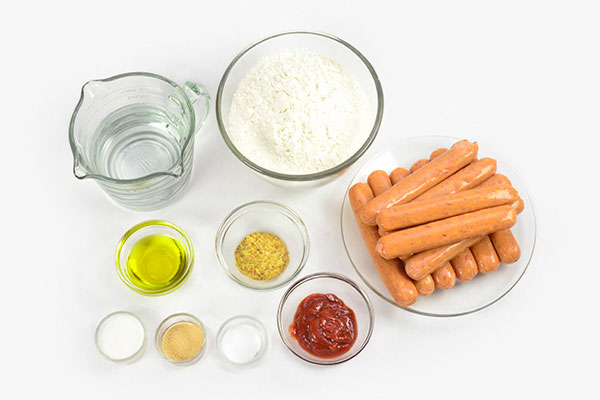 Ingredients (for BB-CEC20, makes 12 rolls):
Traditional Pizza Dough:
1-1/4 cups (300mL) water
1-1/2 Tbsp. (20g) olive oil
3-3/4 cups (480g) bread flour
1-1/2 Tbsp. (17g) sugar
1 tsp. (5.6g) salt
1-1/2 tsp. (4.2g) active dry yeast
Filling:
Condiments: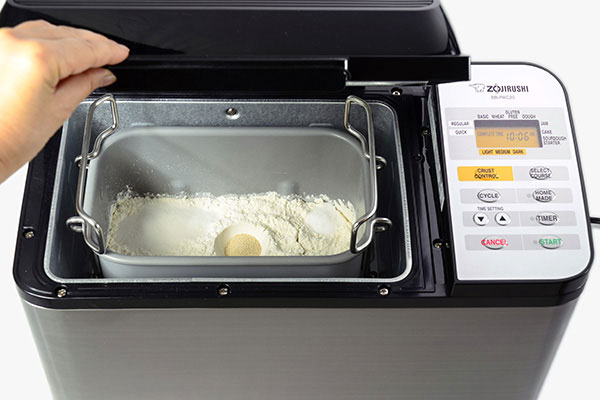 1

Make sure the kneading blade(s) are properly attached. Add the Traditional Pizza Dough ingredients to the baking pan in the order listed and prepare the dough using the DOUGH course. Remember to add the liquids first.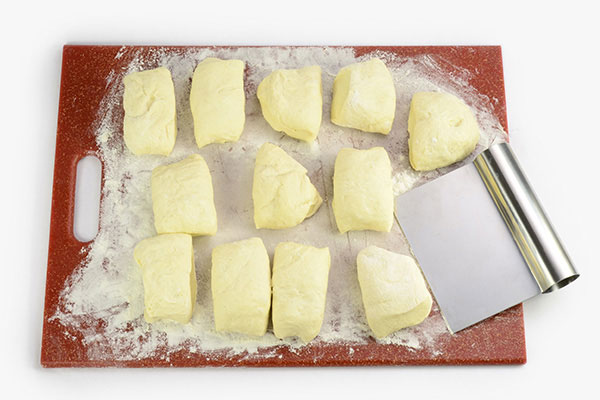 2

When course completes, remove the dough from the baking pan onto a lightly floured surface. For 2-lb. breadmaker, cut the dough into 12 pieces. For 1-lb. breadmaker, cut the dough into 6 pieces.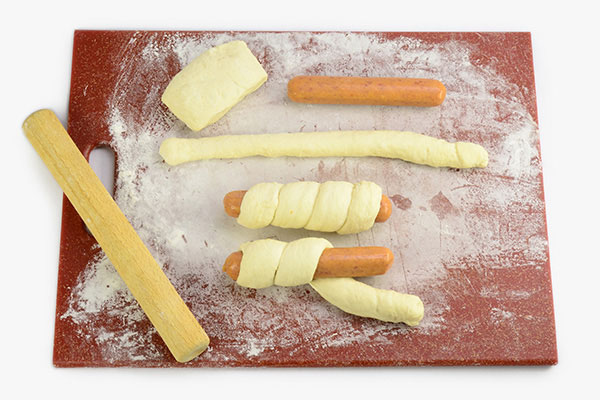 3

Using your hands or rolling pin, roll each piece of dough into a long cylinder, 2 times the length of sausage. Start from one end of a sausage, roll to enclose, place the roll on a baking pan (lightly greased or parchment lined) with end of the dough facing down. Repeat step to make other rolls.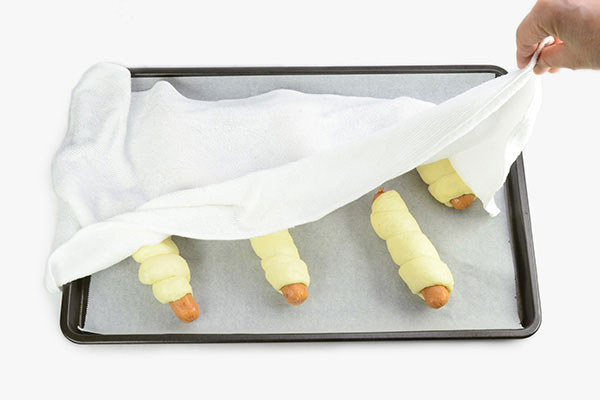 4

Cover rolls with damp cloth and allow to rise until they have doubled in size, about 30-40 minutes.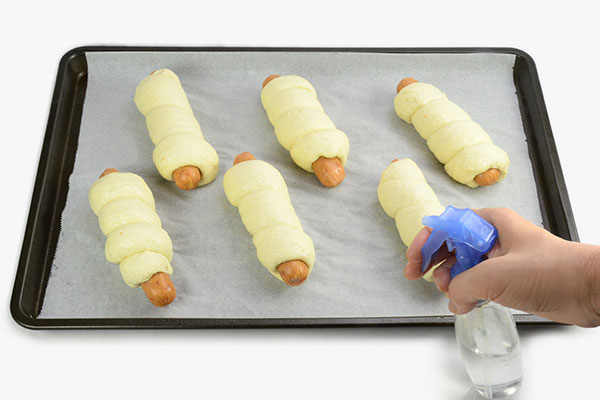 5

Preheat oven to 425°F. Spray water lightly (not included in the ingredients list) over the rolls to wet surface and bake for 12-15 minutes or until golden brown.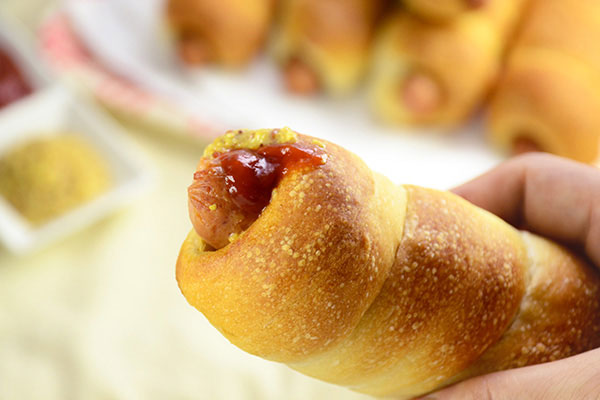 6

Serve with condiments. Enjoy!