Spicy Basmati Rice with Lentils and Spinach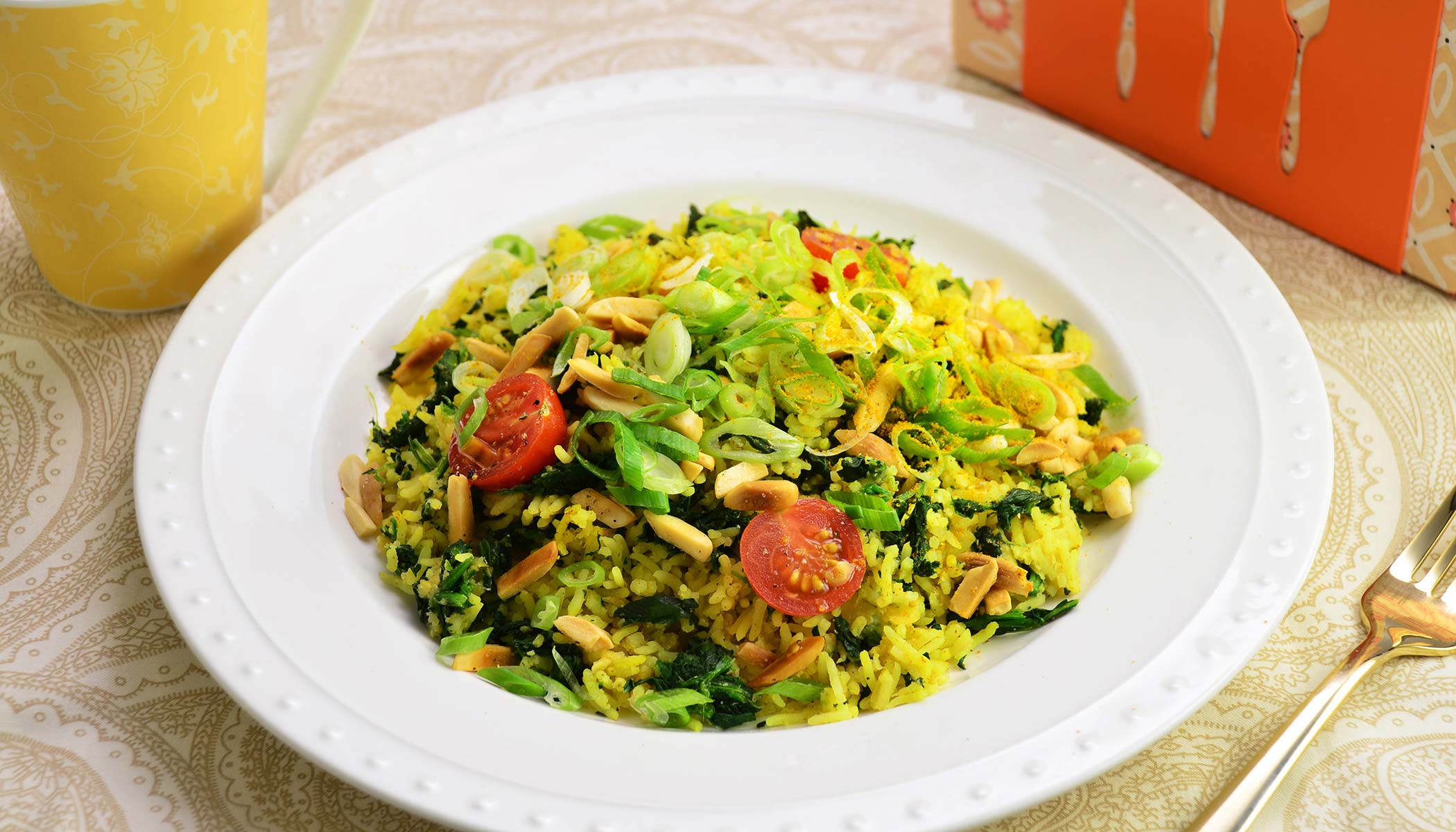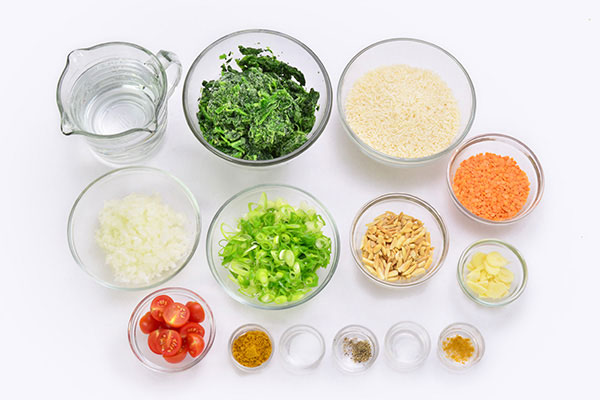 Ingredients (serves 4-6):
To Cook in the Rice Cooker:


2 cups (rice measuring cup) basmati rice




1/2 cup (rice measuring cup) red lentils




16 oz. water




1/2 tsp. salt




2 tsp. spicy Madras curry powder




3 oz. onion, minced




3 cloves garlic, sliced
To Prepare Separately:


2 oz. cherry tomatoes, cut in half lengthwise




2 oz. roasted slivered almonds, unsalted




1 pinch salt




1 pinch ground black pepper




10 oz. frozen spinach




4 green onions, thinly sliced




To taste, spicy Madras curry powder (optional)
This recipe was developed for Zojirushi rice cooker models listed
here
. Adjustments may be necessary when using other models.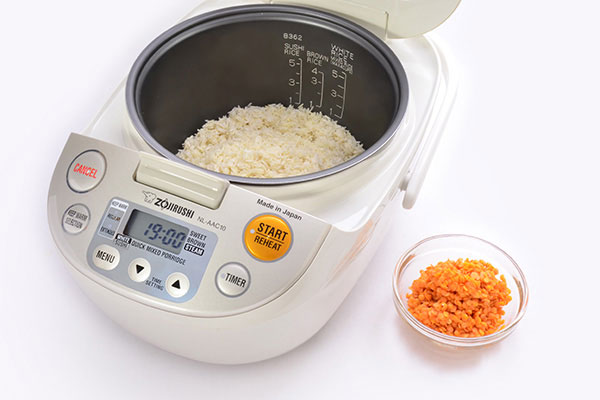 1

Measure rice accurately using the measuring cup that came with your rice cooker. Rinse quickly once, drain and place in the inner cooking pan. Separately measure the red lentils using the measuring cup that came with your rice cooker and rinse quickly once. Set aside.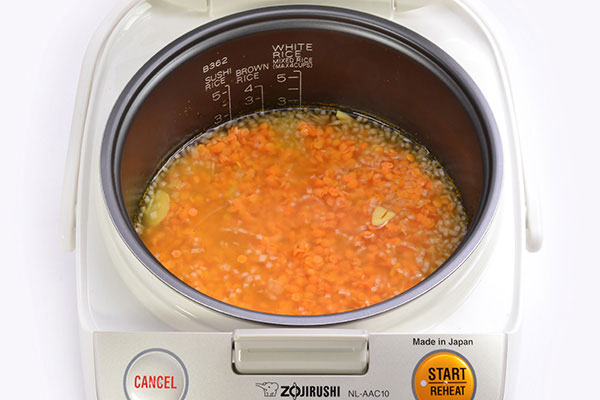 2

Add water, salt and spicy Madras curry powder to the inner cooking pan and mix well with rice using the spatula. Place minced onions, sliced garlic and red lentils from step 1 on top of rice and make sure they are submerged in the water. Do not mix with rice.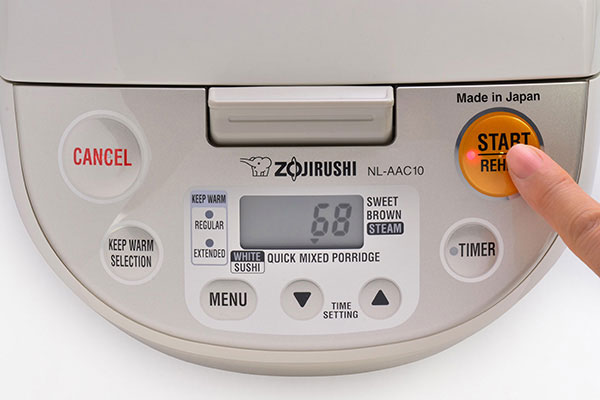 3

Cook the rice using the "MIXED" setting.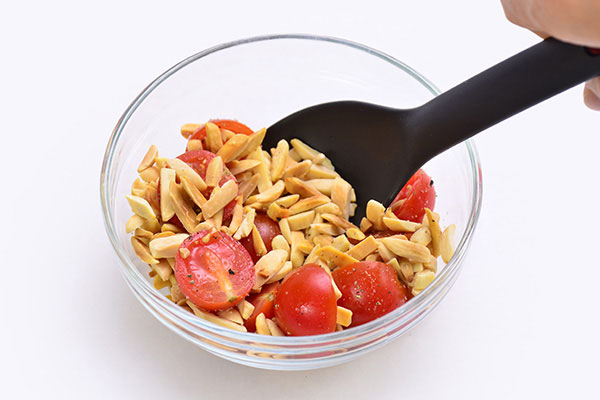 4

While the rice cooks, combine cherry tomatoes, almonds, salt and pepper in a bowl. Let it marinade at room temperature.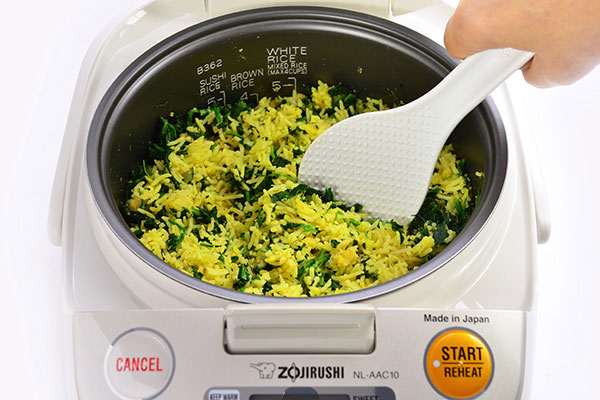 5

When rice completes cooking, thaw frozen spinach in a microwave at 1,100 watts for 1 minute, finely chop and squeeze excess water and gently fold it into the rice with rice spatula.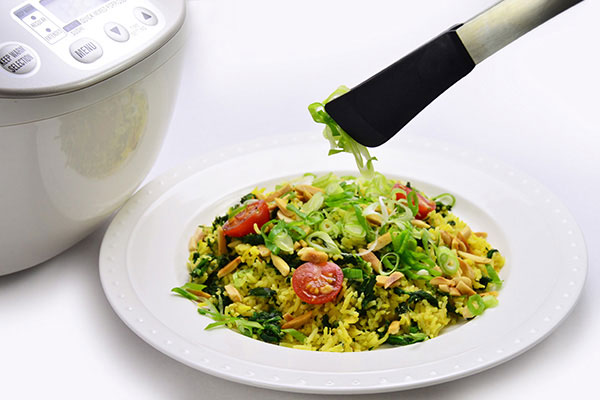 6

Portion rice in warm bowls and top each with tomato/almond mixture and garnish with sliced green onions.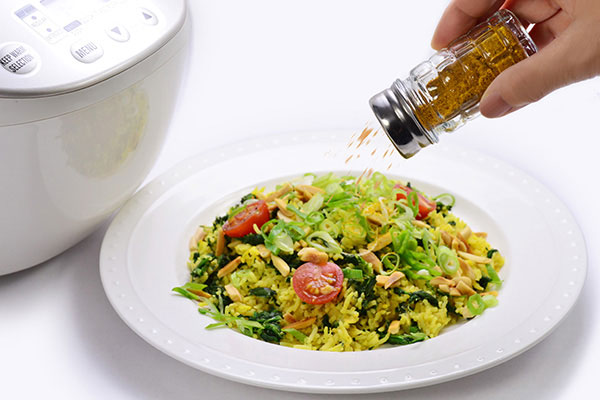 7

Sprinkle optional spicy Madras curry powder as desired. Serve immediately.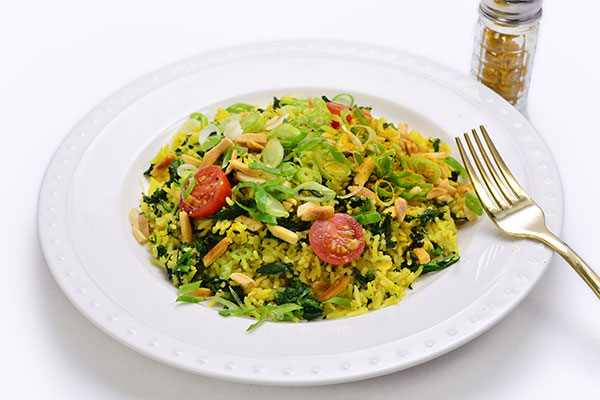 8

Enjoy!