Stir-fried Yaki Udon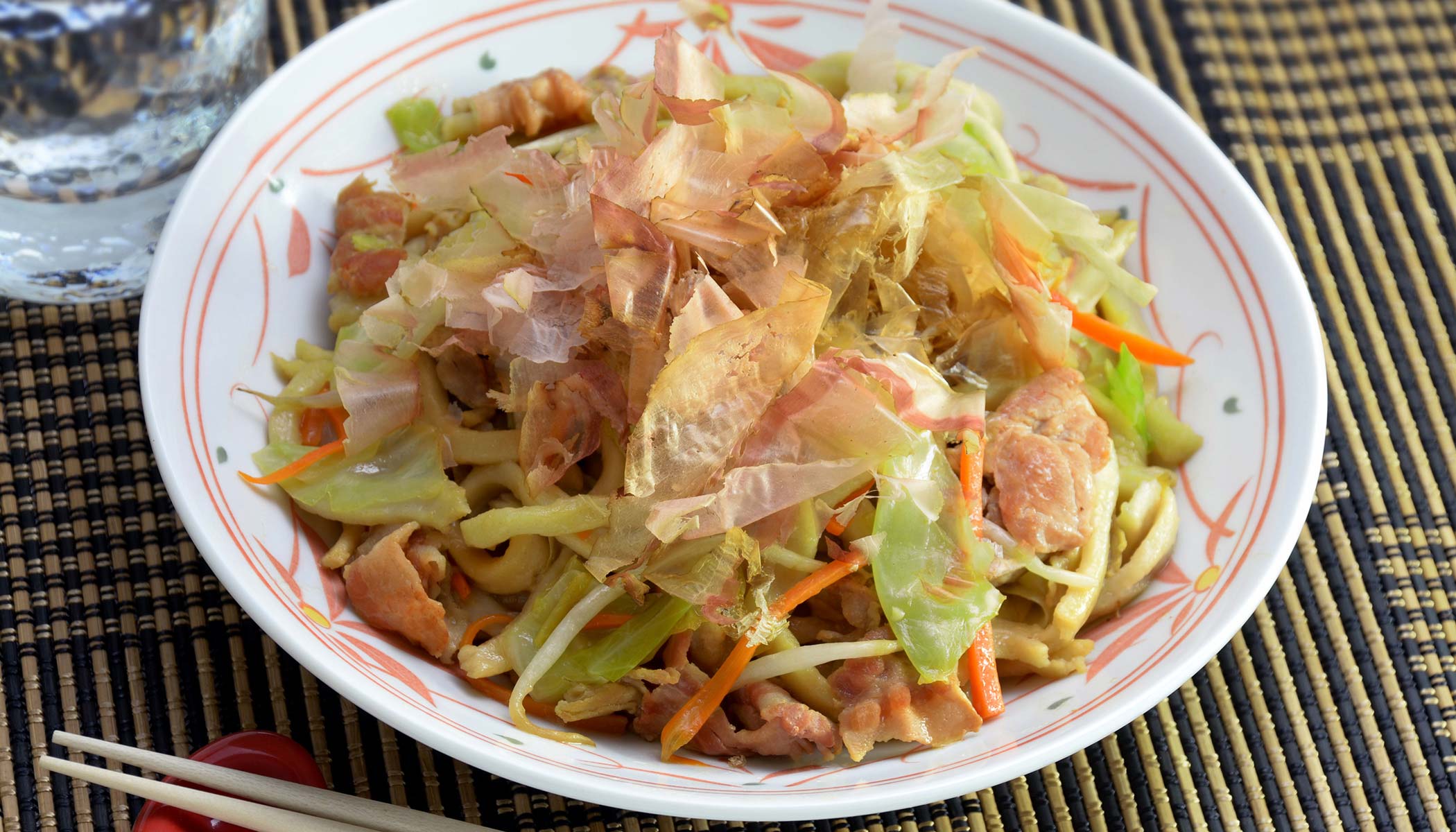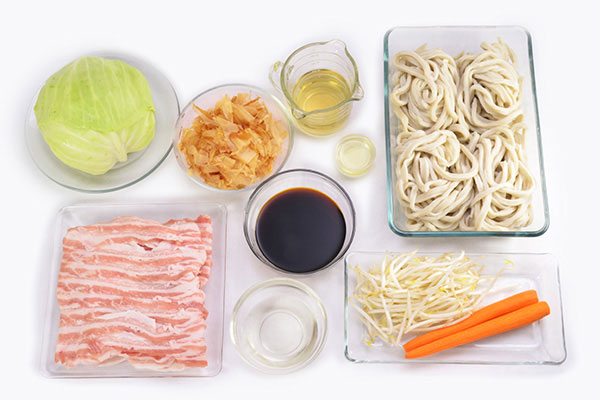 Ingredients (serves 4):
Sauce:
To Prepare Separately:

2 carrots




1 small cabbage




1 lb. wafer thin sliced pork belly or loin




1 Tbsp. vegetable oil




Handful of mung bean sprouts



4 servings udon noodle (see here), boiled
Topping (optional):

Katsuobushi

(Bonito flakes)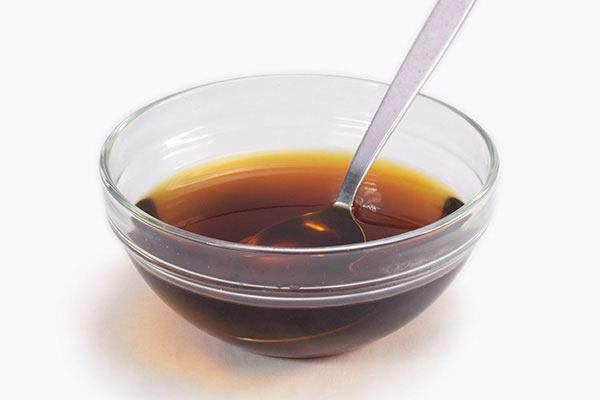 1

Mix all sauce ingredients in a bowl and set aside.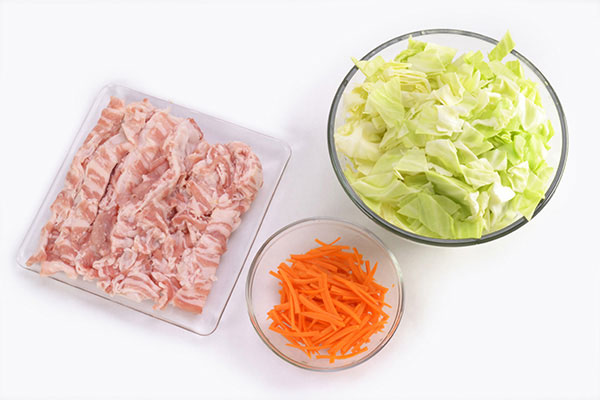 2

Julienne carrots, cut cabbage and pork slices into bite-sized portions.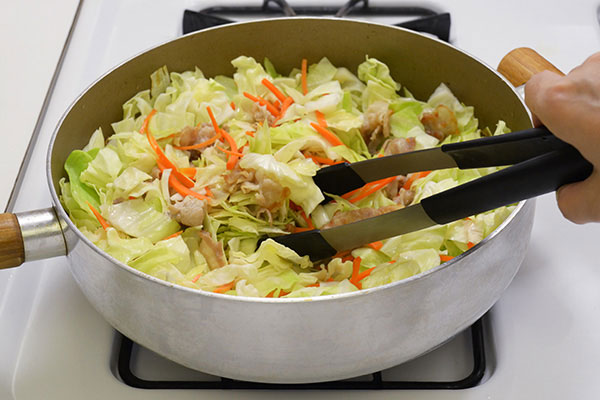 3

Heat oil in a fry pan at medium heat and sauté pork until golden brown. Add carrot and cabbage and continue to sauté for 5 minutes.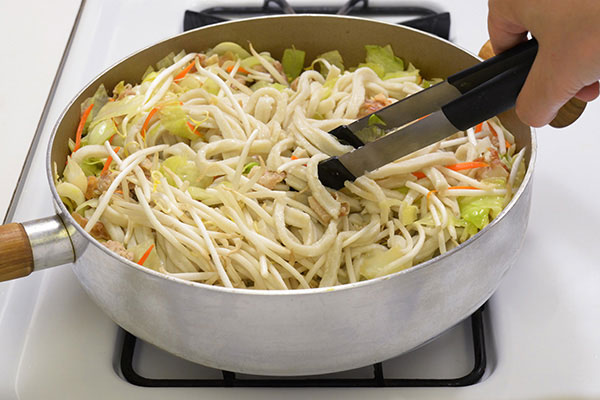 4

Add mung bean sprouts and udon noodle to the pan, mix well and sauté for a minute.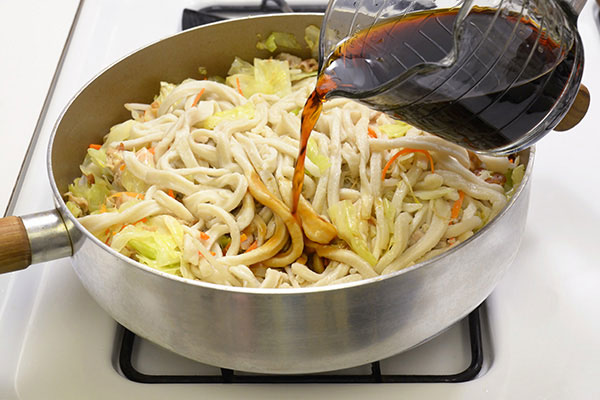 5

Add sauce from step 1 to the pan, mix well, cook until sauce liquid has almost evaporated. Be careful not to over stir, the noodles may become gluey.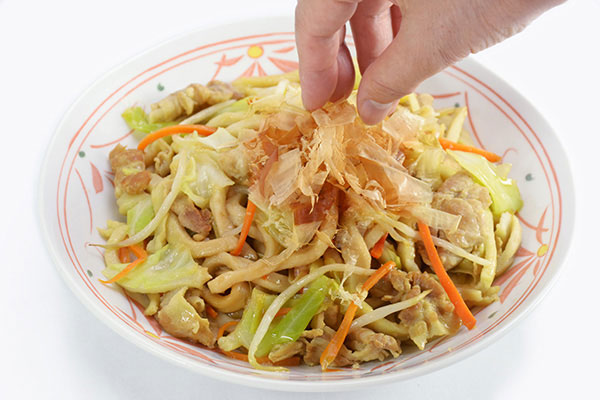 6

Distribute to individual plates, top with optional katsuobishi and serve while hot.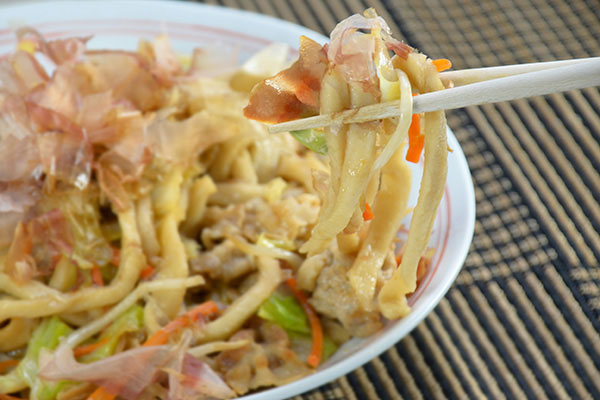 7

Enjoy!