Stuffed Potato Mushroom Skewers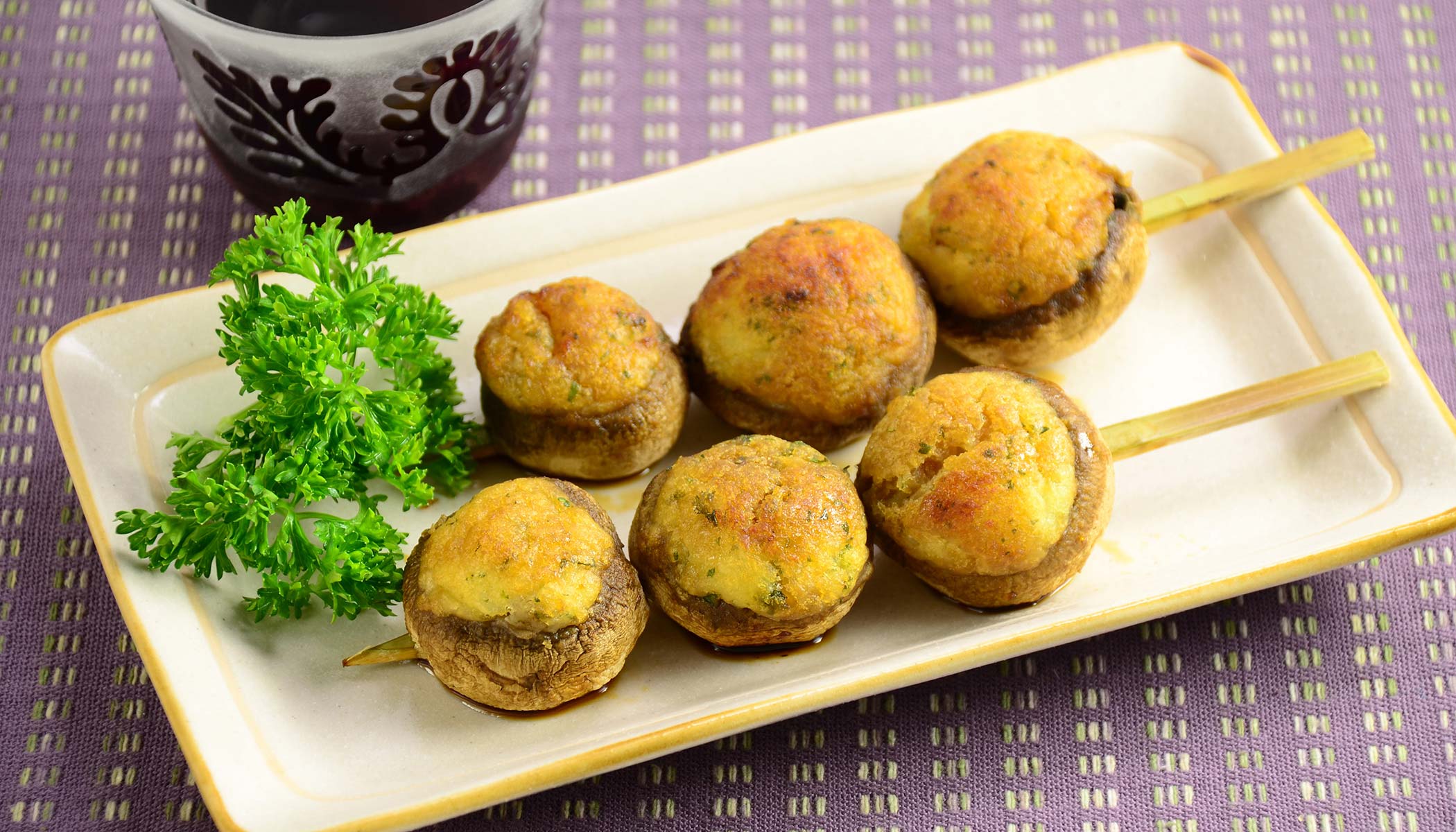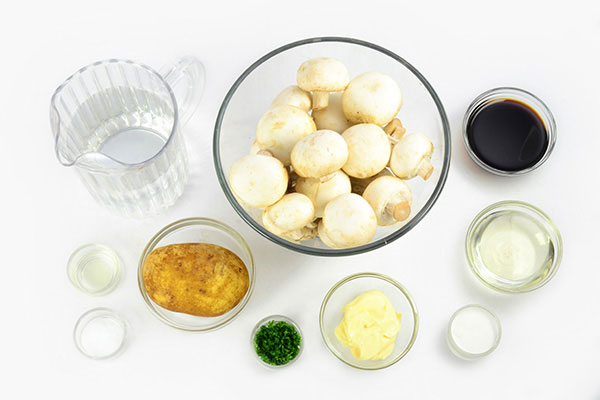 Ingredients (makes 8 mushroom skewers):

For Soy Glaze:


For Mushroom Skewers:

1 small (about 7 oz.) russet potato




3 cups water




1 tsp. salt




3 Tbsp. mayonnaise




1 Tbsp. minced parsley




24 medium white mushrooms
For Rack:


Tools:
8 wide flat bamboo skewers (we recommend using flat skewers to prevent the

mushrooms from spinning when transferring onto a plate after cooking)
*This recipe was developed for the Fish Roaster (EF-VPC40). Adjustments may be necessary when using other models.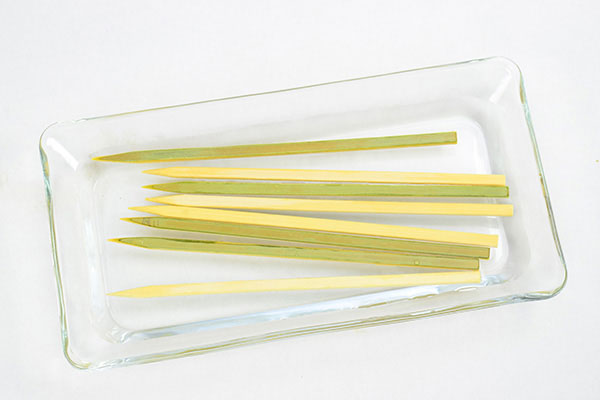 1
Soak bamboo skewers in water for 10 minutes or more to prevent from burning.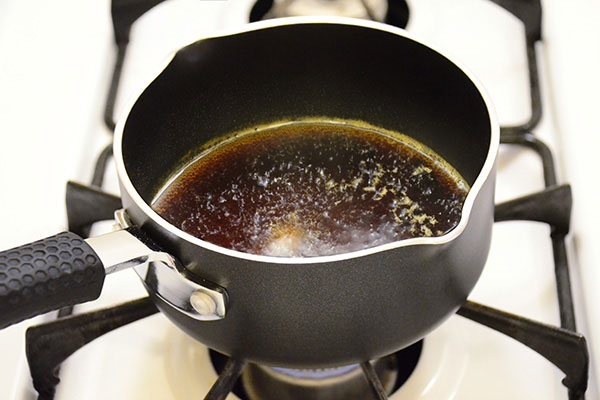 2

Make the glaze. In a small sauce pan, place soy sauce, mirin, and sugar. Stir and bring to a boil, then simmer for 10 minutes or until reduced to 1/2 of amount. Set aside.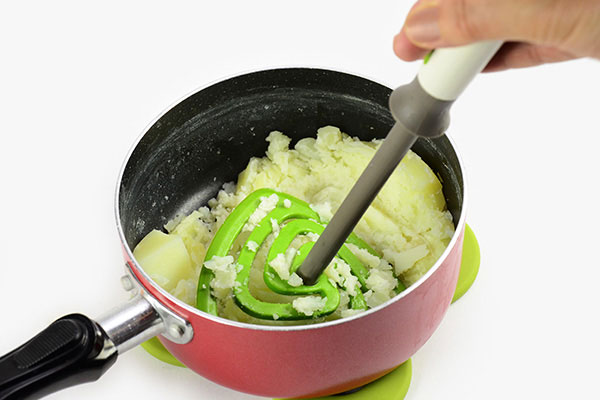 3

Make the mashed potato. Peel and dice potato into large pieces. In a medium pot add water, salt, diced potato and bring to a boil. Cook for 10 minutes or until tender then drain. Mash the potato with a potato masher and set aside.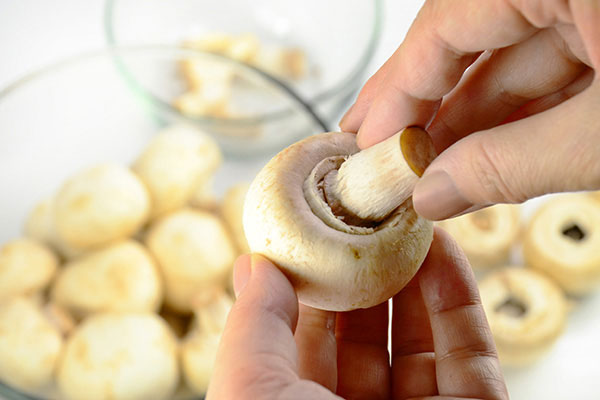 4

Remove stems from mushrooms and reserve for another recipe.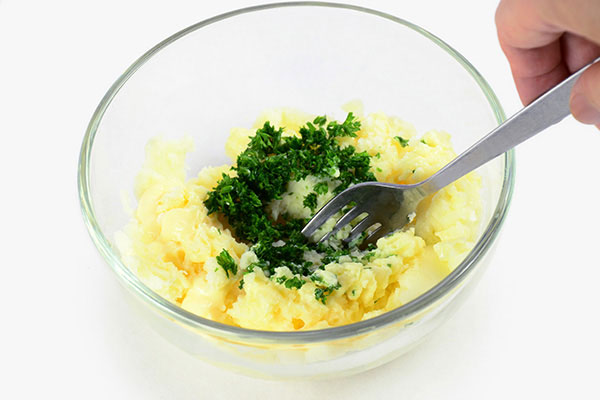 5

Mix mayonnaise and parsley to mashed potato and mix well.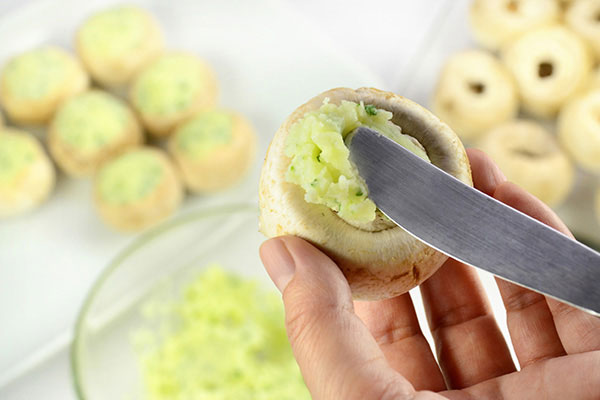 6

Stuff mushroom caps with potato mixture.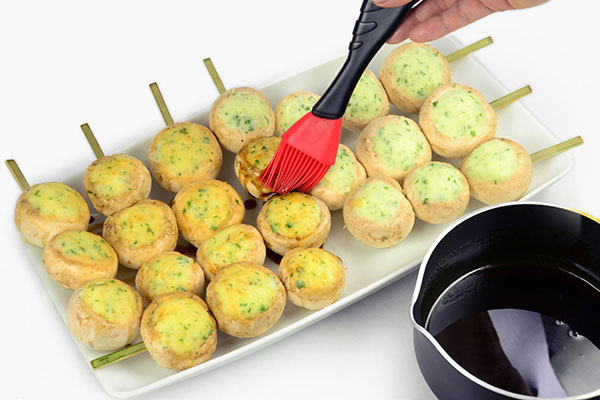 7

Thread three stuffed caps onto each skewer. Brush half of the glaze on the mashed potato stuffing. Reserve the remaining glaze.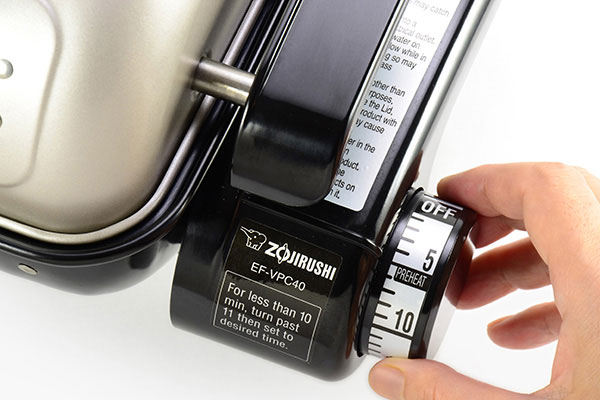 8

Add water to the Fish Roaster's water tray, set rack to the standard height and preheat for 5 minutes.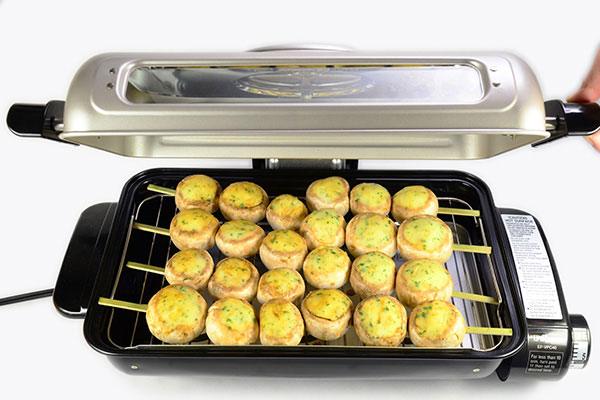 9

Oil the rack with a brush (Be careful of the hot lid and rack.). Place mushroom skewers and cook for 14-16 minutes or until surface turns brown.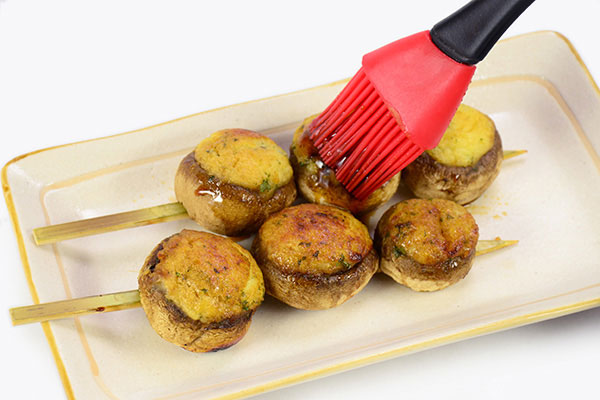 10

Plate skewers, brush top with remaining glaze and serve while hot.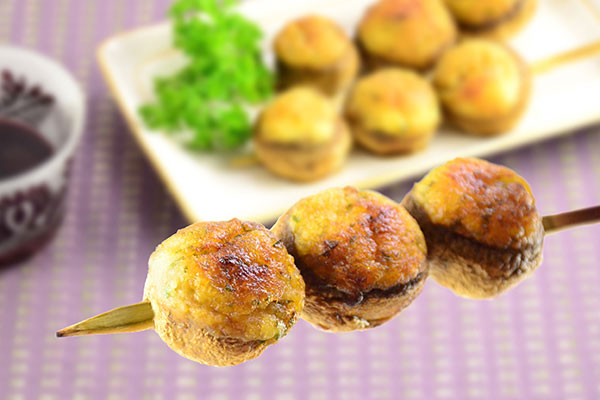 11

Enjoy!