Tomato-Nabe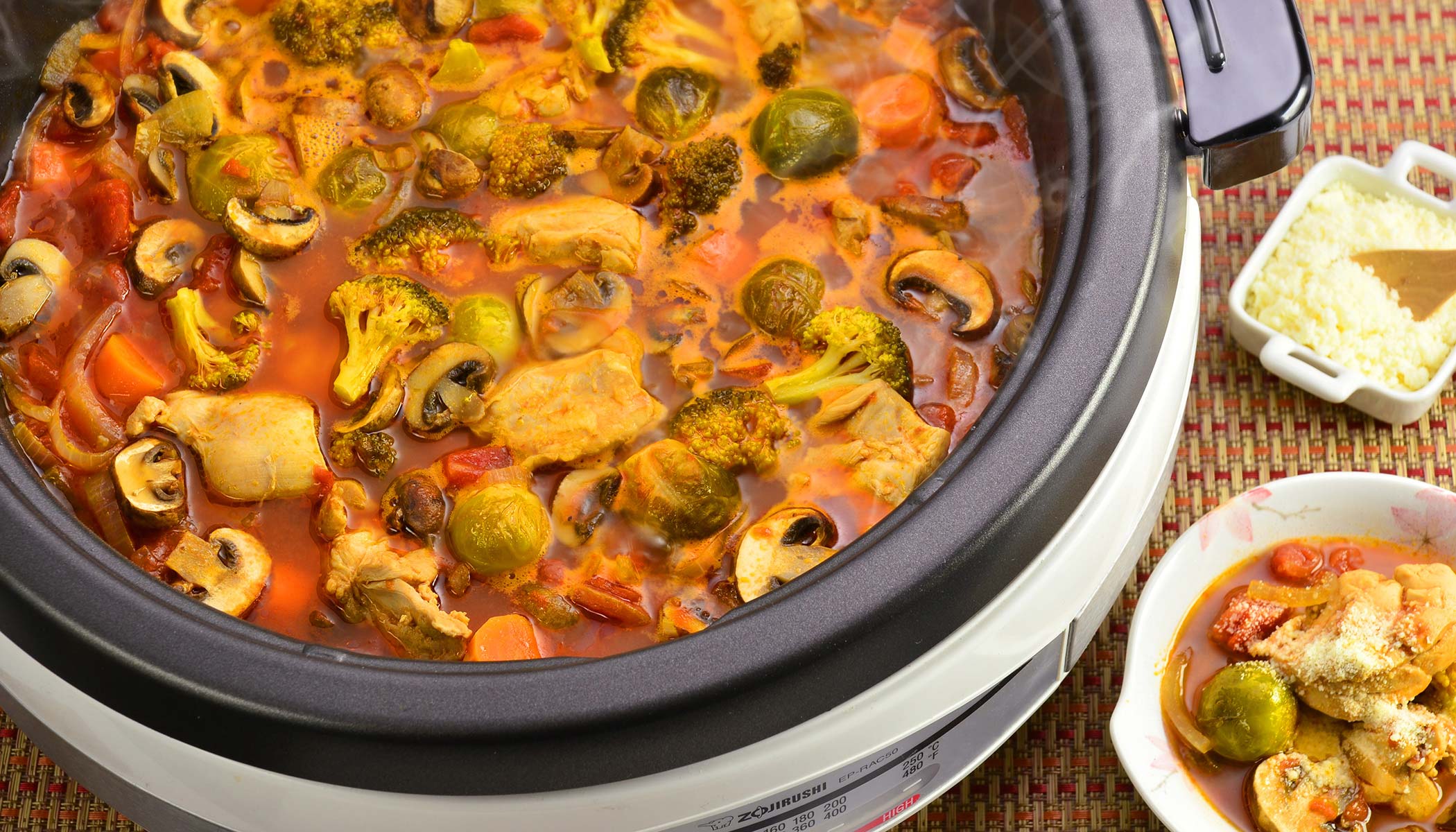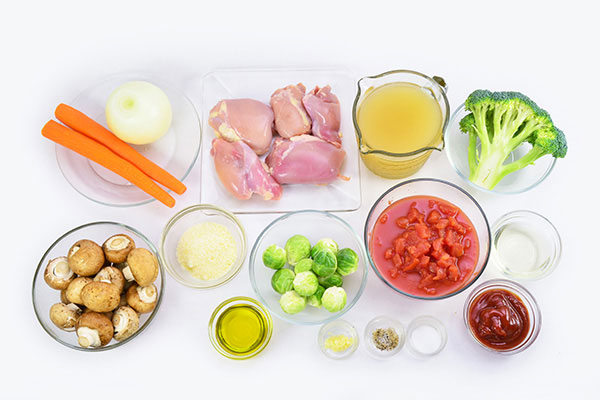 Ingredients (serves 4):
1 lb. chicken thigh, boneless and skinless

1 medium onion

8 oz. brown mushrooms

12 Brussels sprouts

1/2 broccoli head

2 carrots

2 Tbsp. olive oil

1/2 tsp. garlic, minced

2 cups chicken broth

14.5 oz. diced tomatoes in can

3 Tbsp. ketchup

3 Tbsp. mirin (Japanese sweet rice wine)

1/2 tsp. salt

1/8 tsp. black pepper

Topping:
1/4 cup grated Parmesan cheese

*This recipe was developed for
Gourmet d'Expert
® Electric Skillet (EP-RAC50). Adjustments may be necessary when using other models.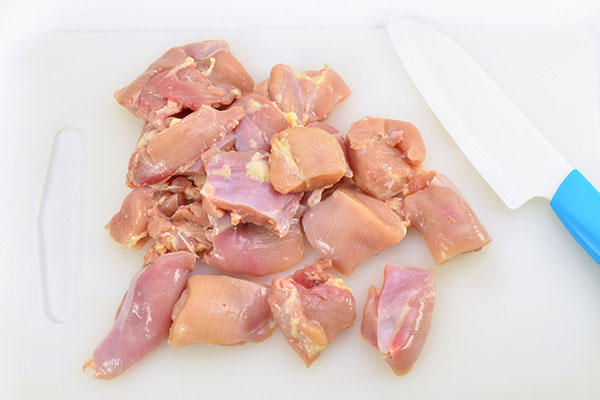 1
Cut chicken into bite-sized pieces.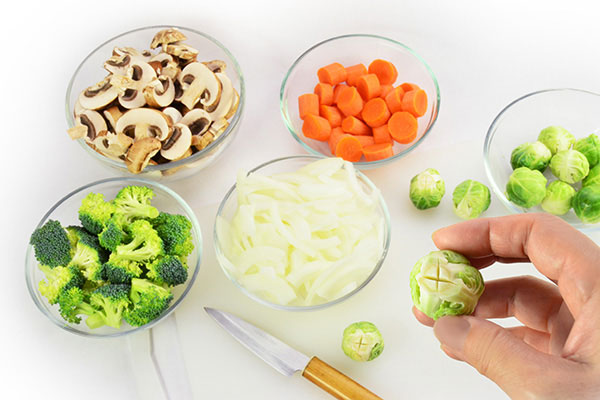 2
Slice onion and mushrooms. Cut broccoli and carrots in bite-sized pieces. For even cooking, cut an "X" into the stem end of each sprout with a small knife.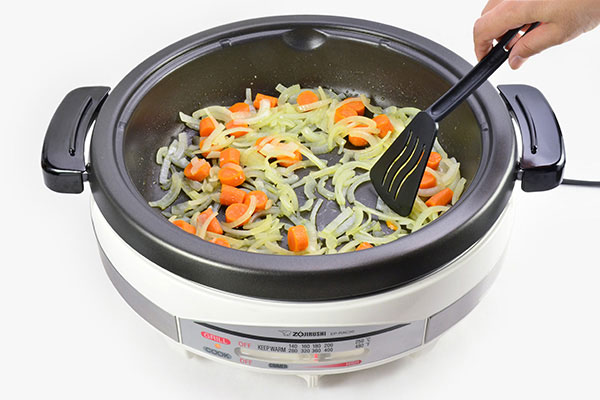 3

Set the Gourmet d'Expert® Electric Skillet temperature to 360°F/180°C. When the pilot lamp turns off, place olive oil and sauté garlic, onion and carrots for 5 minutes.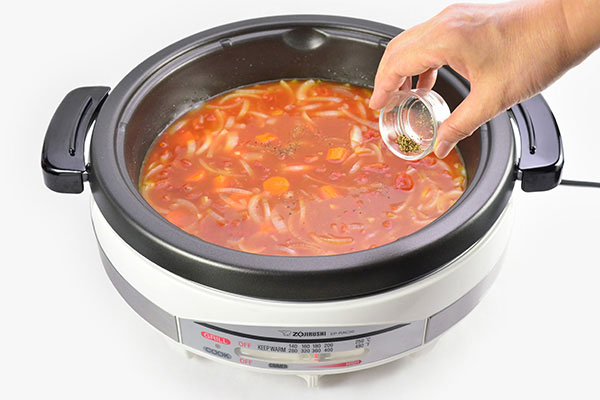 4

Add the chicken broth, diced tomatoes, ketchup, mirin, salt, pepper to the skillet and bring to a boil.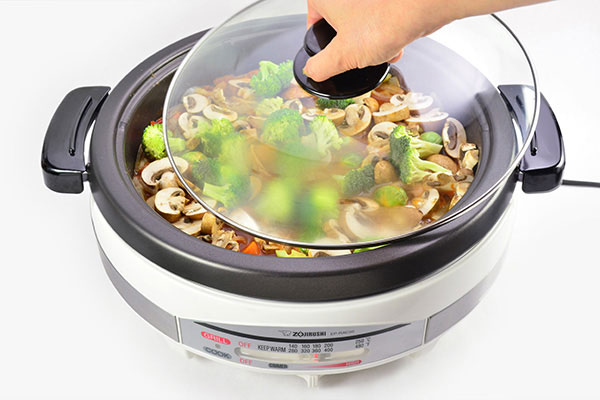 5

Add chicken, brown mushrooms, Brussels sprouts and broccoli to the skillet, place the lid and cook for 10 minutes.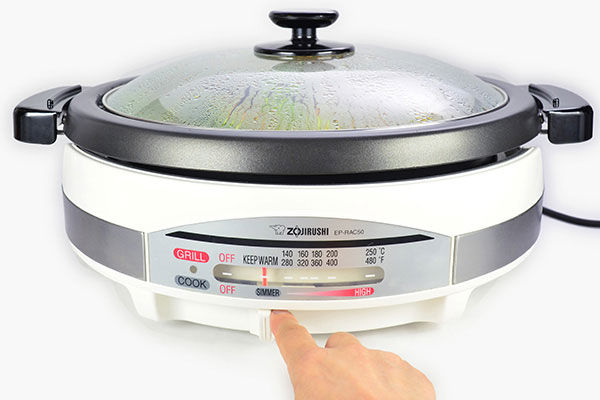 6

Reduce temperature to SIMMER and cook for 5 minutes or until it reaches your preferred doneness.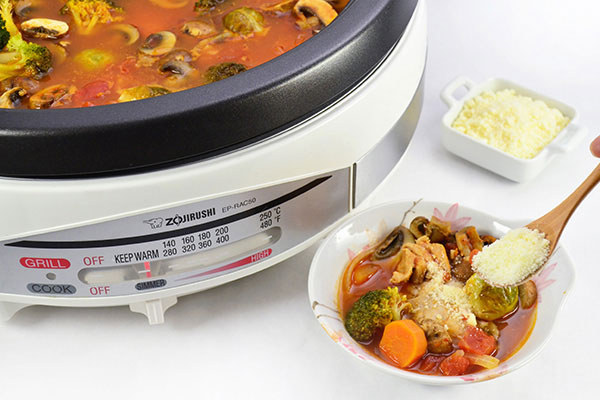 7

Serve to individual bowls, top with a sprinkle of Parmesan cheese and enjoy!