Yogurt French Toast with Fruit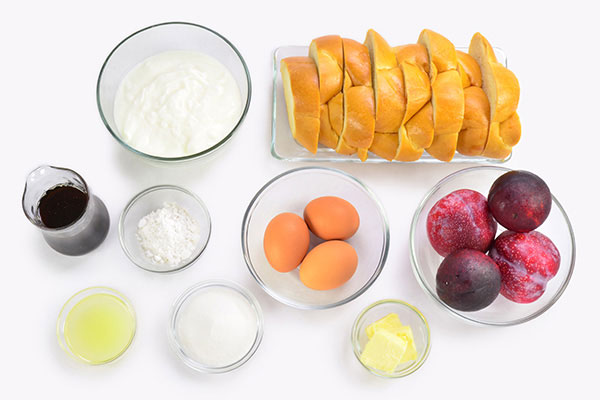 Ingredients (serves 4):

3 eggs

1/4 cup sugar

1-1/3 cups yogurt

1 whole lemon, juiced

8 slices Challah bread or Brioche loaf, 1" thick slices

3 Tbsp. butter




4 freestone fruits of your choice (such as plum, apricot, peach)
For Garnish:


Powdered sugar




Maple syrup
*This recipe was developed for the Gourmet Sizzler® Electric Griddle (EA-DCC10). Adjustments may be necessary when using other models.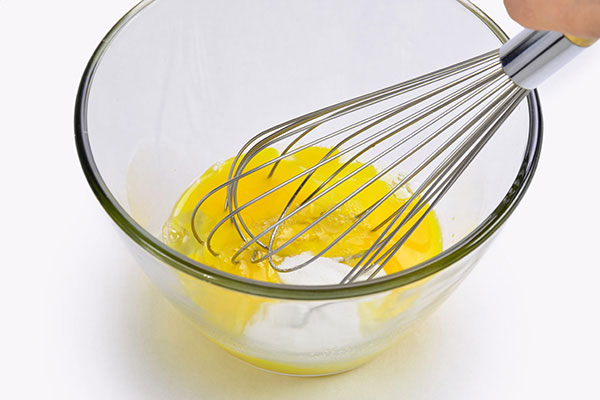 1

In a bowl, beat eggs and mix in sugar.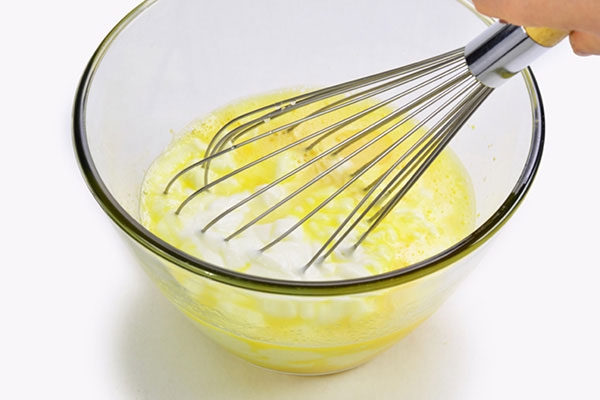 2

Add yogurt and lemon juice to the egg mixture and mix well.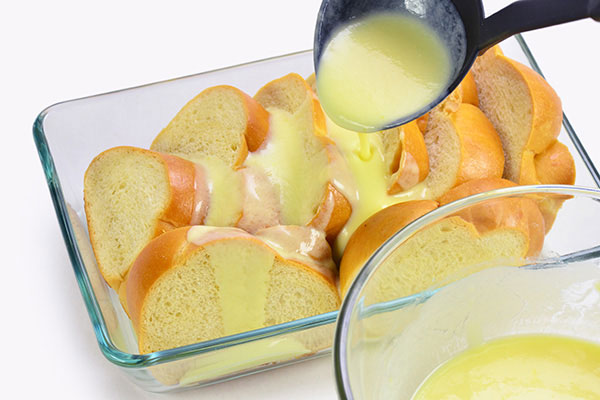 3

Place bread slices in a microwavable deep dish, and evenly pour the yogurt and egg mixture over.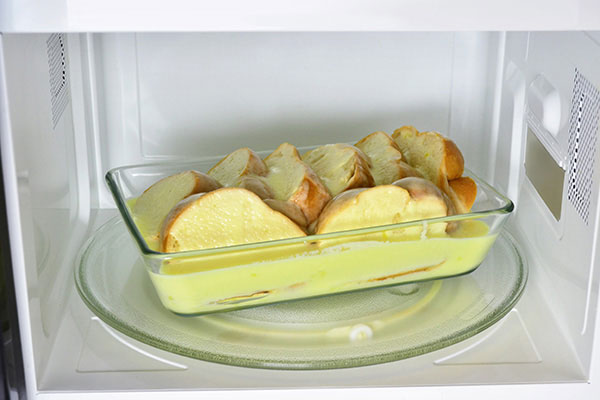 4

Microwave at high for 15 seconds. Flip bread slices, then microwave at high for another 15 seconds to reduce soaking time of the bread.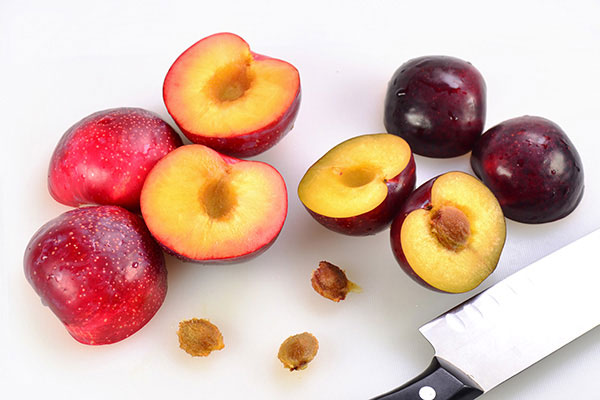 5

Cut fruit into halves and remove pits.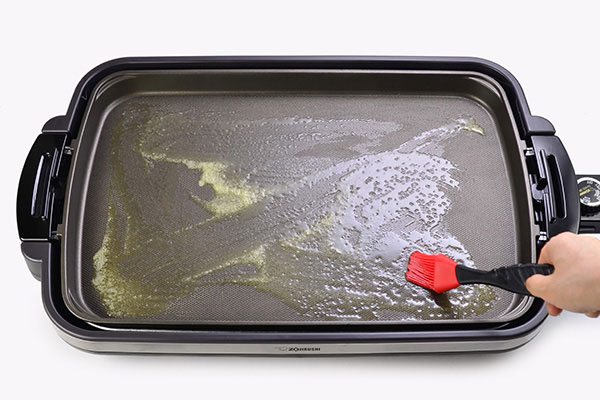 6

Turn the Gourmet Sizzler® Electric Griddle (EA-DCC10) to 300°F. When the operation light turns off, melt the butter.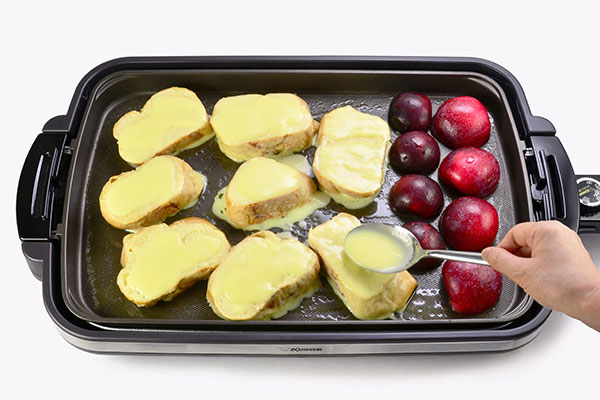 7

Place fruit on the griddle cut side down, as well as the soaked bread. Pour remaining yogurt and egg mixture over each slice of bread if any. Cook for 1 minute 30 seconds or until the bread turns golden brown.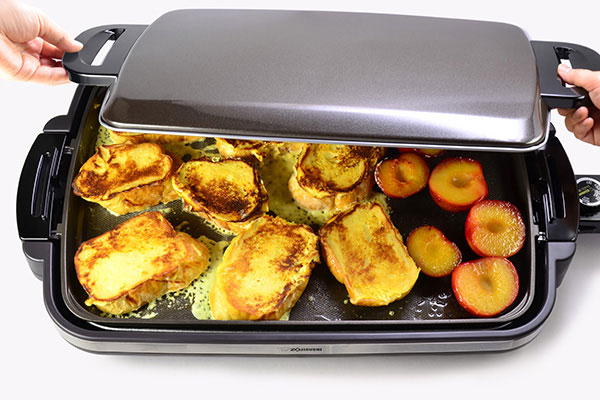 8

Flip bread and fruit, covered with lid. Reduce temperature to KEEP WARM and cook for another 15 minutes.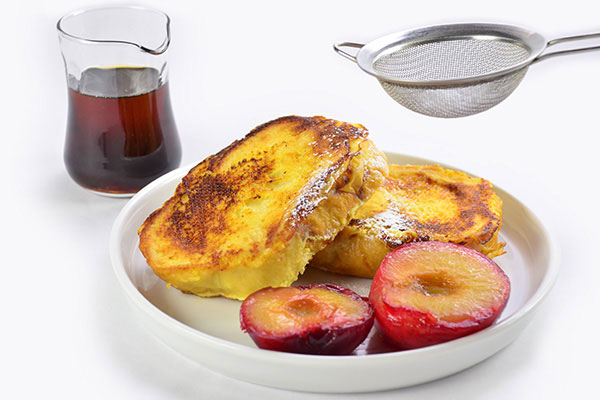 9

Serve with powdered sugar and maple syrup.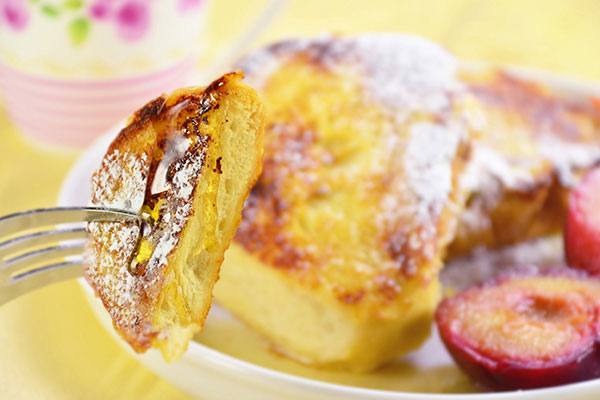 10

Enjoy while hot!