Even though Mardi Gras is kind of a regional holiday, celebrated mainly in New Orleans every year, it's still fun to get on the bandwagon and eat the traditional foods because it's so good! Mardi Gras was brought to America by the French, who first settled in Louisiana back in the mid-1600s. Cajun and Creole dishes, which are often associated with the holiday, have different roots too, It's all a mixture of French, Spanish and West African influences. Creole cooking comes from a more aristocratic history, while Cajun was the food of people who lived off the land. One major difference between the two is that Creole recipes use a tomato base soup, while Cajun recipes do not.
So, to celebrate Mardi Gras month, I made a traditional King Cake with my breadmaker. Check it out—a party explosion in a roll! Ha! Apparently a tiny porcelain or plastic toy baby, symbolizing the baby Jesus, is usually hidden in the cake, and the person who gets it is blessed with proseperity and luck. I didn't put a baby in mine, but I did use the required brioche dough that I made with the breadmaker. You can fill this cake with a cream cheese filling or with cinnamon sugar; I'll take cinnamon in my pastry over cream cheese anytime.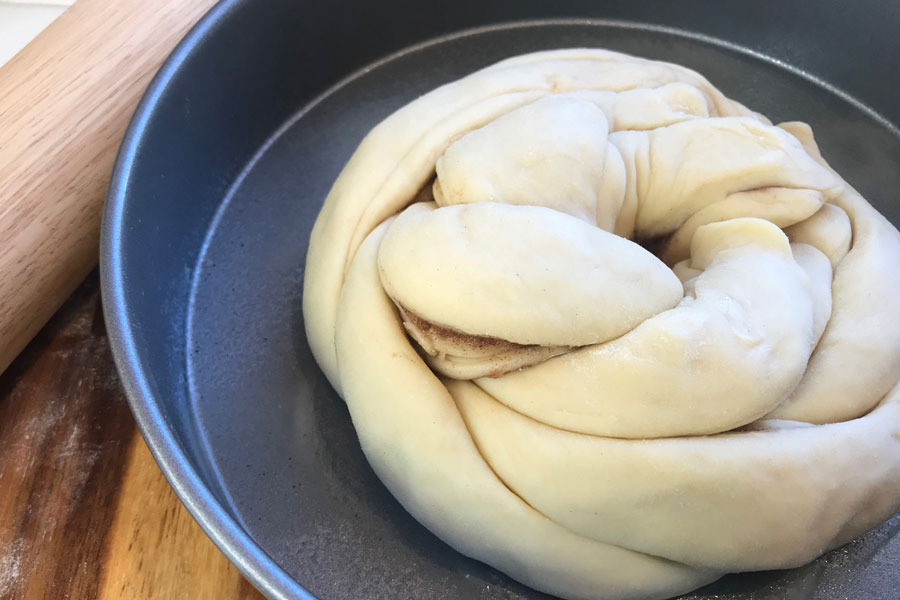 Bake until a golden brown…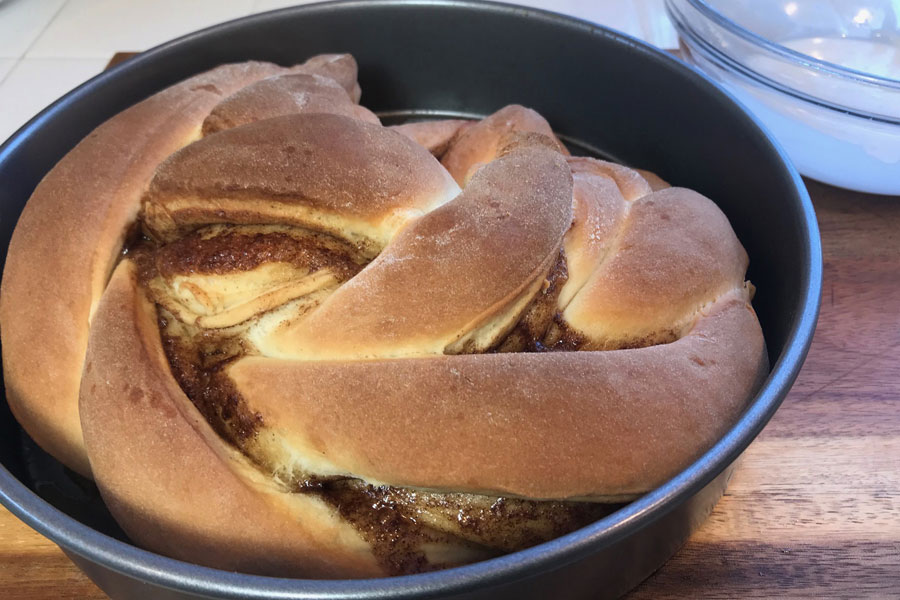 Drizzle with icing…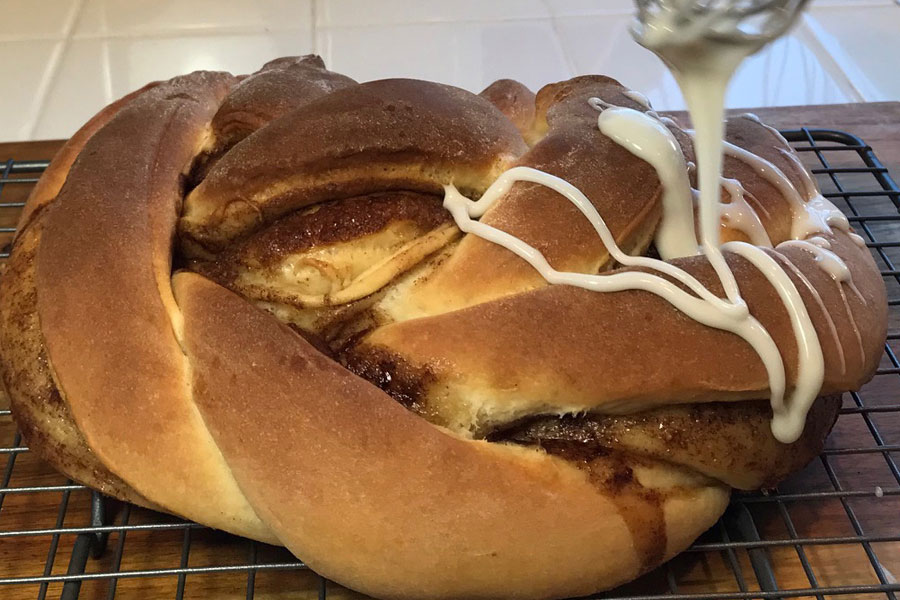 And decorate like Mardi Gras! The three colors of the festival signify: PURPLE for justice, GREEN for faith and GOLD for power. They were assigned back in 1892—did you know what they meant?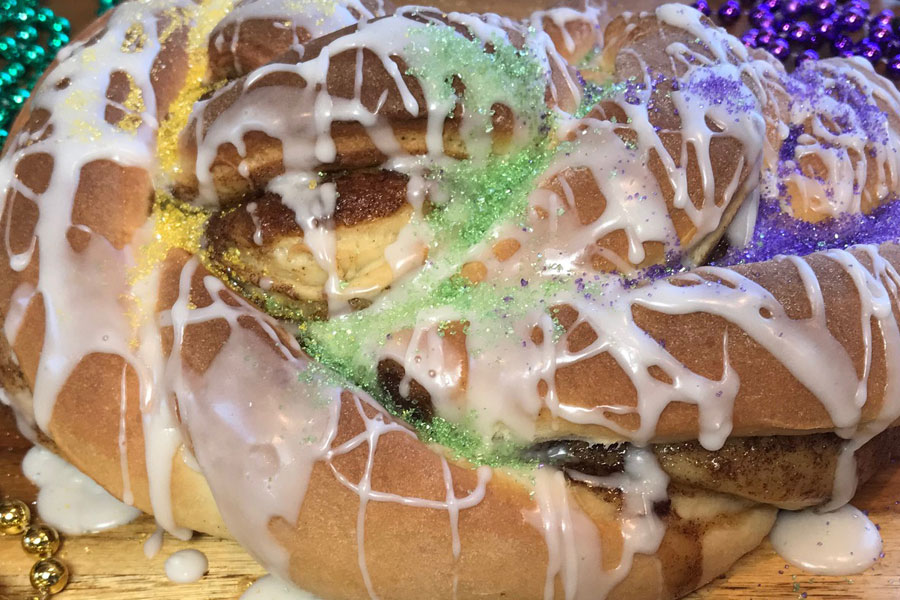 I can tell you exactly how this came out; just imagine a giant cinnabun glittered in green, purple and gold. Mmmm…my favorite kind of dessert! And hot out of the oven? Amazing!
I wanted to see if I could do this in my rice cooker so I tried it. It was super easy, but I think I'll be more adventurous next time and do the Creole version, which would involve tomato sauce. This was still a winner though!
Here are the ingredients. Notice the vegetables used: they form what's called the "Cajun Trinity", a staple in this type of cuisine known for their blend of aroma and flavor. Bell pepper, onion and celery are a favorite combination found in most Cajun recipes.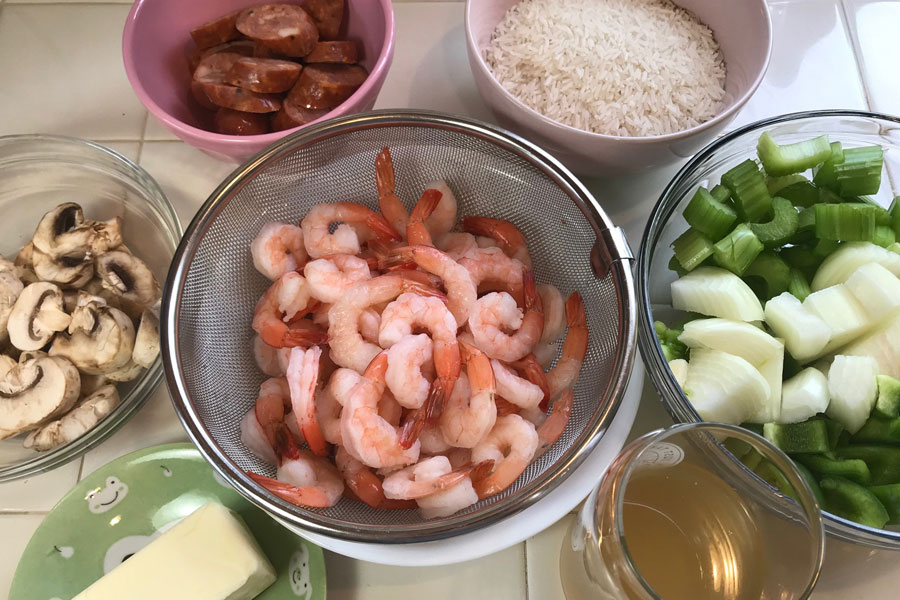 All of that went in my 5.5 cup Zojirushi without a problem, but just barely!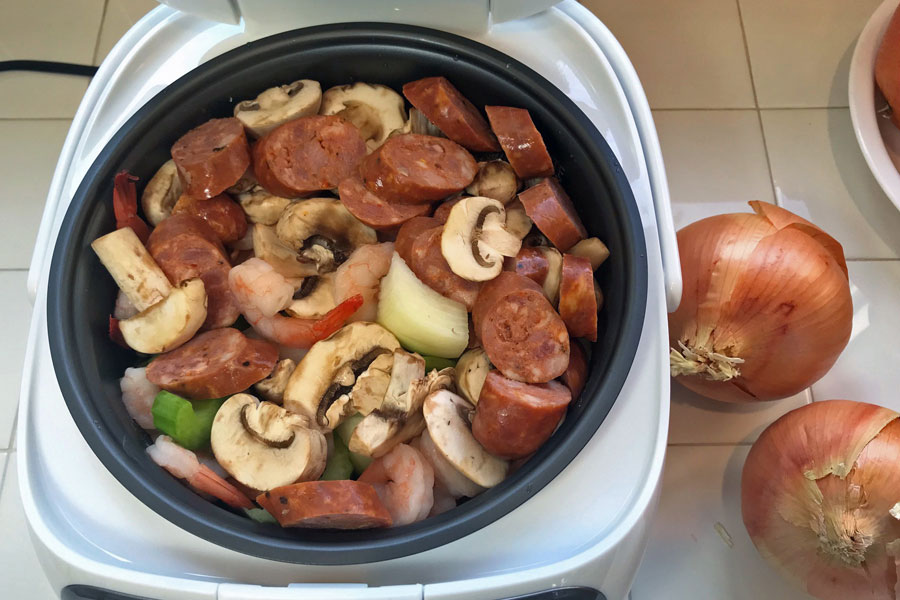 After about 30 minutes, I opened it up and stirred up the ingredients good. Thank goodness for cooking shrinkage!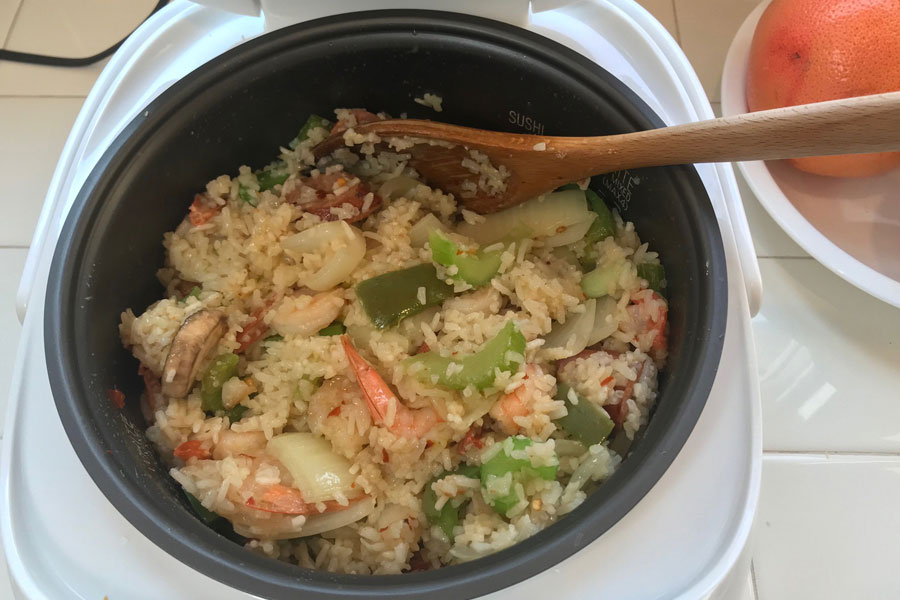 Then I simply let the rice cooker do the rest of the work and it chimed me when it was done. I mean, I think it came out really well, don't you? It tasted good too—I maybe miss the tomato base of the Creole style, but this was plenty flavorful as well.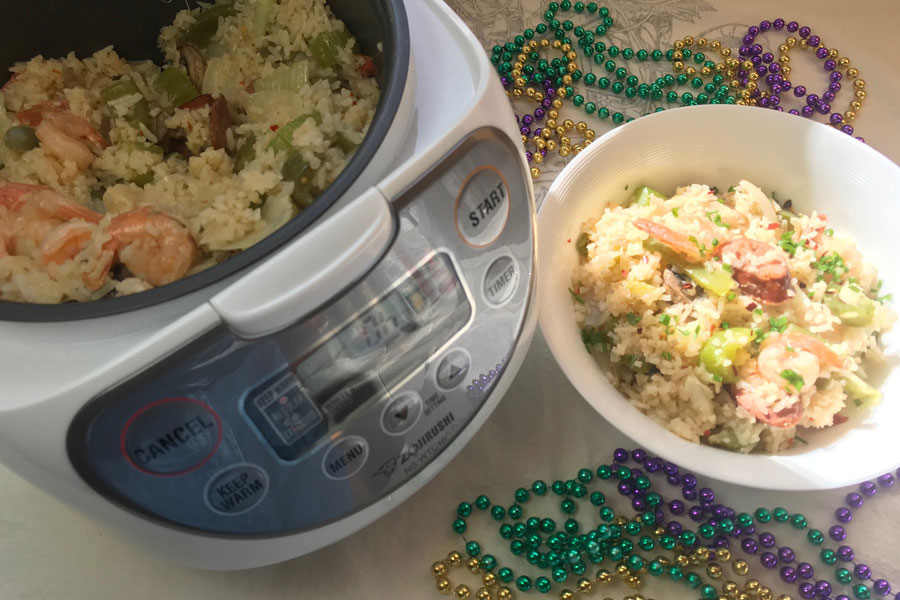 And a word about this rice cooker—it's a basic model from Zojirushi that has all the menu settings of the higher priced ones. It's MICOM operated so it's waaay better than the ones that don't have computerized technology for making rice. I mean, I literally put all the ingredients in and it did the rest. Jambalaya from a rice cooker!
Happy Mardi Gras!
Just For Fun
My cool shoes that I got from my sneakerhead son for Christmas. OK, you have to be a fan to appreciate this. Ha-ha! #maytheforcebewithyou

Zojirushi products used in this post:
Micom Rice Cooker NS-WTC10
Home Bakery Maestro® BB-SSC10
Brioche bread dough recipe by Barbara Bakes
Cajun Jambalaya recipe by Cajun Cooking Recipes
All images by Bert Tanimoto, all rights reserved
Please note that these recipes were not tested by Zojirushi America