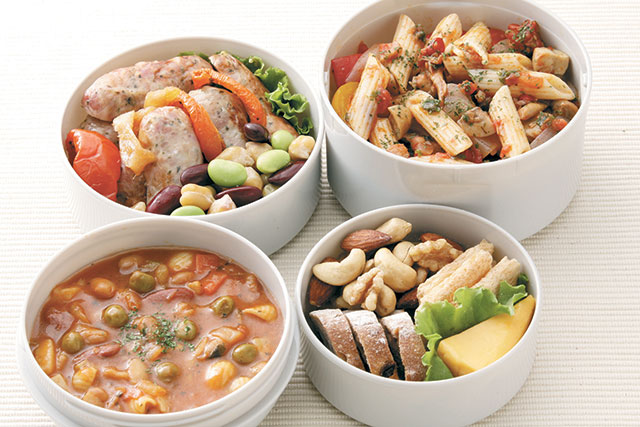 Salmon teriyaki with seasonal mixed vegetables over rice. Jambalaya with cornbread and sautéed greens. Chicken vindaloo with mint yogurt sauce and papadums. Japanese dry curry with rice and boiled eggs.
Sounds mouth-watering, doesn't it?
More and more people have meals like this for lunch. They're fresh, healthy and balanced. They satisfy the belly and the heart. They make us pause, enjoy lunch (even if it's just for 10 minutes!) and feel refreshed. A meal like this feels like it was made with care, with attention to flavor, comfort and nourishment.
A meal like this deserves to look as good as it tastes, to be crisp and clean, not mushy or soggy or mashed together. The best way to bring these homemade lunches to work or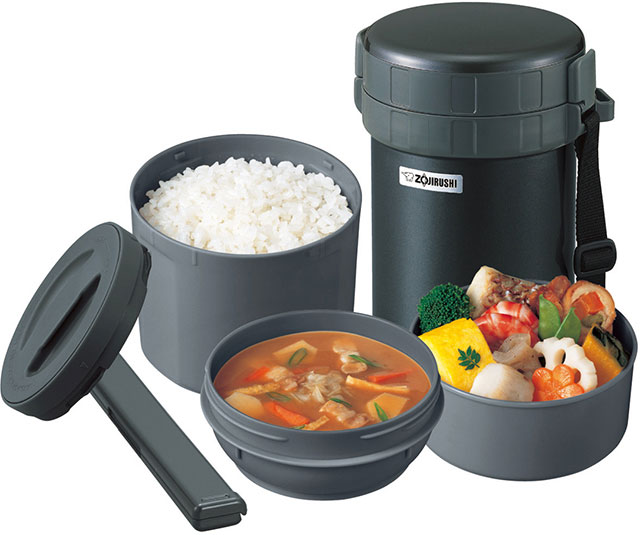 school are to take them in a lunch jar, like the Classic Stainless Lunch Jar (SL-XD20) by Zojirushi.  The Classic Stainless Lunch Jar is perfect for transporting gourmet lunches, and has some remarkable features. The outer container is made of durable 18/8 grade stainless steel with superior vacuum insulation, which keeps food hot or cold for up to six hours. The jar also has three generously sized inner containers – one for a side dish, one for a main dish, and one for soup. The main dish container has an insulated lid that prevents room temperature items placed above it from becoming heated or chilled, while the soup and main dish containers are kept hot or cold by the insulated jar! Each inner container is microwaveable and BPA-free. The jar also comes with chopsticks, chopsticks case, and a detachable carrying strap. You can find out more on our product page.
We've got great ideas about what to have for lunch.  What are yours?