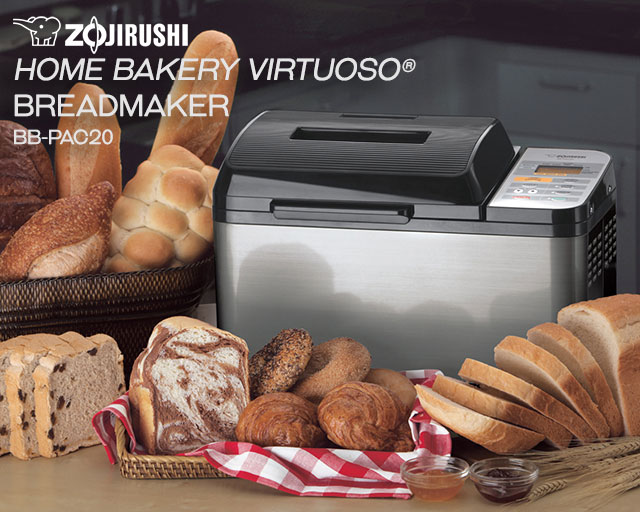 Making bread at home may not sound easy, but it's a simple, satisfying process when using our Home Bakery Virtuoso® Breadmaker (BB-PAC20). An art form that requires high-quality ingredients, superior equipment and a careful, artisan process, bread-making is a craft that can surprisingly be accomplished by both a novice and an expert.
We've designed the Home Bakery Virtuoso® Breadmaker to take the guesswork out of bread baking, without sacrificing any of the nuanced steps that create delicious loaves. The basic process for making bread in our breadmaker is straightforward: put in wet ingredients, put in dry ingredients, add yeast into a small well on the top, choose the setting and let the machine go to work. This simple process takes the age-old know-how for making classic loaves and streamlines it so that anyone can make bread. One of the key features of the machine is the dual kneading blades. These blades mix the ingredients evenly, thoroughly combining the flours, liquids, yeasts and seasonings into a smooth dough. The breadmaker keeps the dough at the correct temperature for rising, then bakes the bread on all sides, including the top, thanks to the built in lid heater.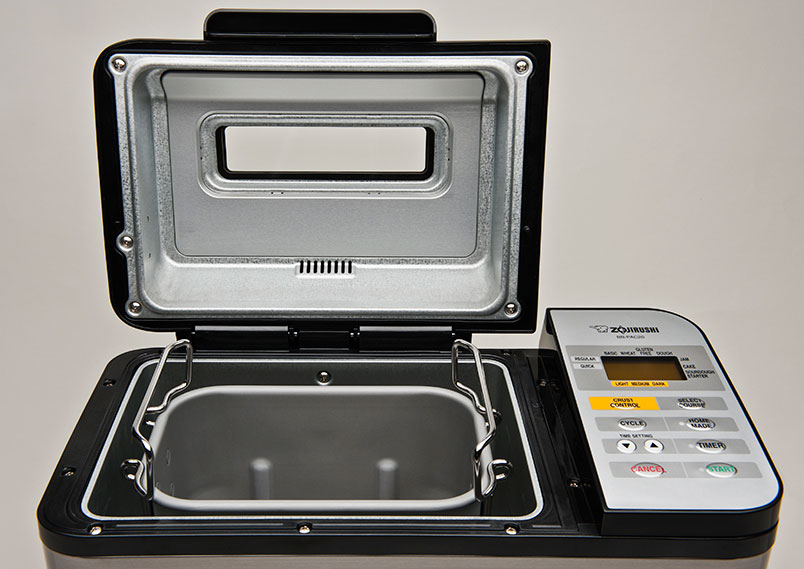 The Home Bakery Virtuoso® Breadmaker has three inspired and innovative settings that make it the choice of bakers. The quick baking setting makes bread in a little over two hours. The exclusive Home Made setting allows expert bakers to set their own knead, rise and bake time—and the gluten free setting adjusts the time and temperature to make flavorful gluten free bread with a perfect crust. This versatile breadmaker can even make quick breads, pizza dough, sourdough starter, even jam and meatloaf!
As with all of our products, we've made it easy to use with a large LCD display, a big window on the lid so you can watch every part of the bread making process, and a measuring cup and spoon accessory. The machine is easy to clean, as the nonstick inner pan can be removed for washing. And best of all, we've included an instructional DVD and over 100 recipes in the breadmaker booklet, so you can quickly get started.
You'll find many recipes on our website, and one of our favorite bakers, gfJules, has expert tips on using our machine. Our owners love our Home Bakery Virtuoso® Breadmaker, too. Over 1100 reviewers have given this machine a compiled 4.5 stars on Amazon.com!
We know you'll love this breadmaker as much as we do… and look forward to your comments below!