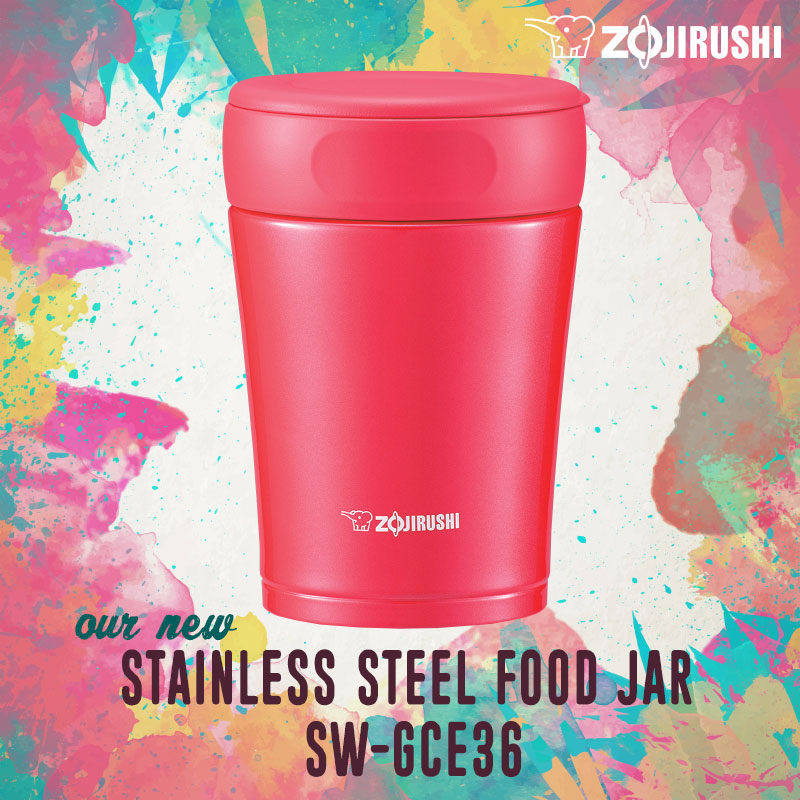 Our new food jar is here!
Now available in Cherry Red and Nut Brown colors, the new SW-GCE36 stainless steel food jar is vacuum-insulated to keep foods hot or cold for a long time, and an electro-polished SlickSteel® interior to repel foreign substances and prevent odors. The wide mouth and easy-to-disassemble lid make eating and cleaning simple.  The lid is specially designed with your everyday use in mind:  A tightly-fitted lid seal minimizes leaks, and a valve gasket mechanism allows you to release pressure from heat buildup for effortless lid removal.
This food jar makes it easy to enjoy breakfast, lunch or any meal right out of the container. Oatmeal mixed with hot water becomes perfectly cooked on the way to work. Soup stays warm and delicious.  The SW-GCE36 is perfect for the winter months!