Which is better? Nonstick coated or not coated? At Zojirushi, we know they're both great! This month we're excited to share the design and engineering behind our nonstick and SlickSteel® bottle, mug, and food jar interiors. Both interiors are easy to clean. Both interiors have been proven durable. And both interiors are hygienic and repel stains. So why have two types of interior finishes?
Well, as usual, we believe in customer-centric design, and offer our products in both nonstick and SlickSteel® finishes to satisfy your requests.
Customer-Centric Options
Nonstick
As cleanability is important to our customers, many Zojirushi products are nonstick coated. Our nonstick coating is made using PTFE, or polytetrafluoroethylene, a polymer that is applied in a two-step process with a primer and a topcoat. It is nonreactive, inert, ultra-smooth, hydrophobic, and resistant to abrasions, corrosion, and heat. It's ideal for use in containers that hold food or beverages, since it doesn't stain or absorb odors. In Japan, our nonstick interior mugs are highly prized for their durability and cleanability. This is very important, since they are primarily used for holding coffee and tea, which tend to leave odors and stains. Some of our newer bottles, such as the Stainless Mug SM-TA and Stainless Bottle SJ-JS, even utilize double-layer nonstick coating. This provides additional protection against salt-containing beverages such as sports drinks. Materials like salt will corrode stainless steel.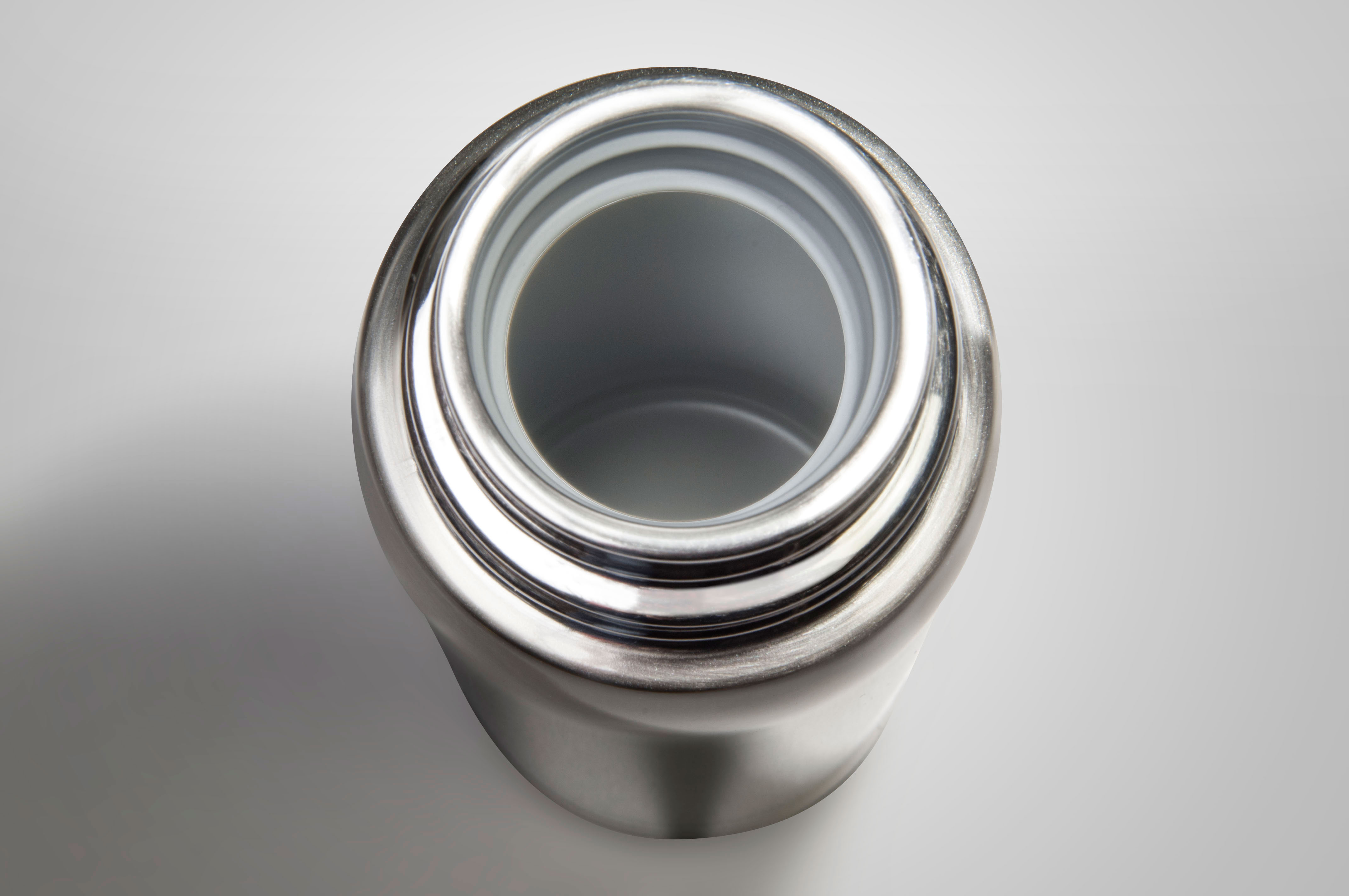 SlickSteel®
The SlickSteel® interior finish was introduced for our customers who prefer to avoid PTFE nonstick. We've electro-polished the interior, resulting in a surface that resists corrosion and repels stains without the use of nonstick coating. Electropolishing works using the principal of electrolysis. The stainless steel is immersed in an ionized, electrolytic solution which is subjected to an electrical current. The reaction that results from the charged solution removes the microscopic peaks and fills the microscopic valleys in the stainless steel. As a result, the surface is ultra-smooth surface without any mechanical smoothing, grinding, or buffing.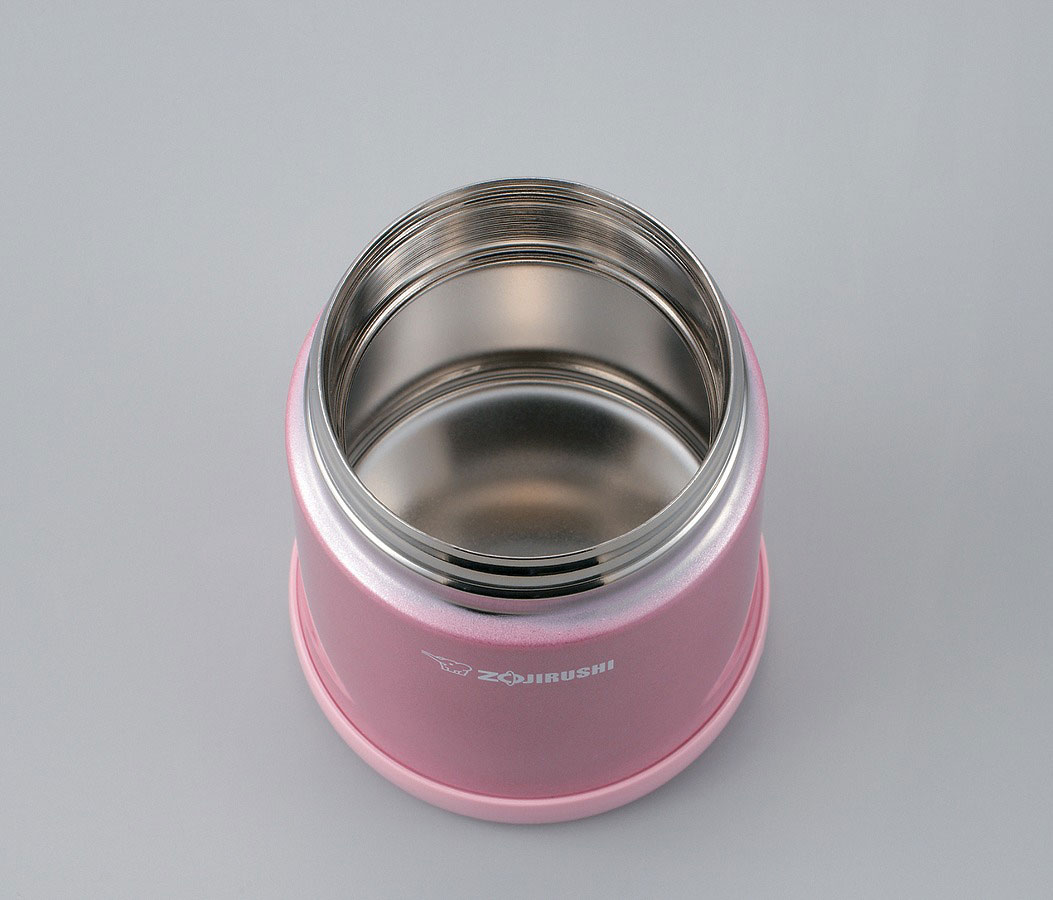 Because eating out of Food Jars would require a utensil to be used, we use our SlickSteel® interior in all of them so that the nonstick coating is not scratched. Some of the other products with SlickSteel® interior are the Stainless Bottle SV-GWE50, our Stainless Mugs in models SM-JHE, SM-KHE, SM-SHE and our Travel Mug SM-YAE48.
SlickSteel® or Nonstick: Either Way, You Win!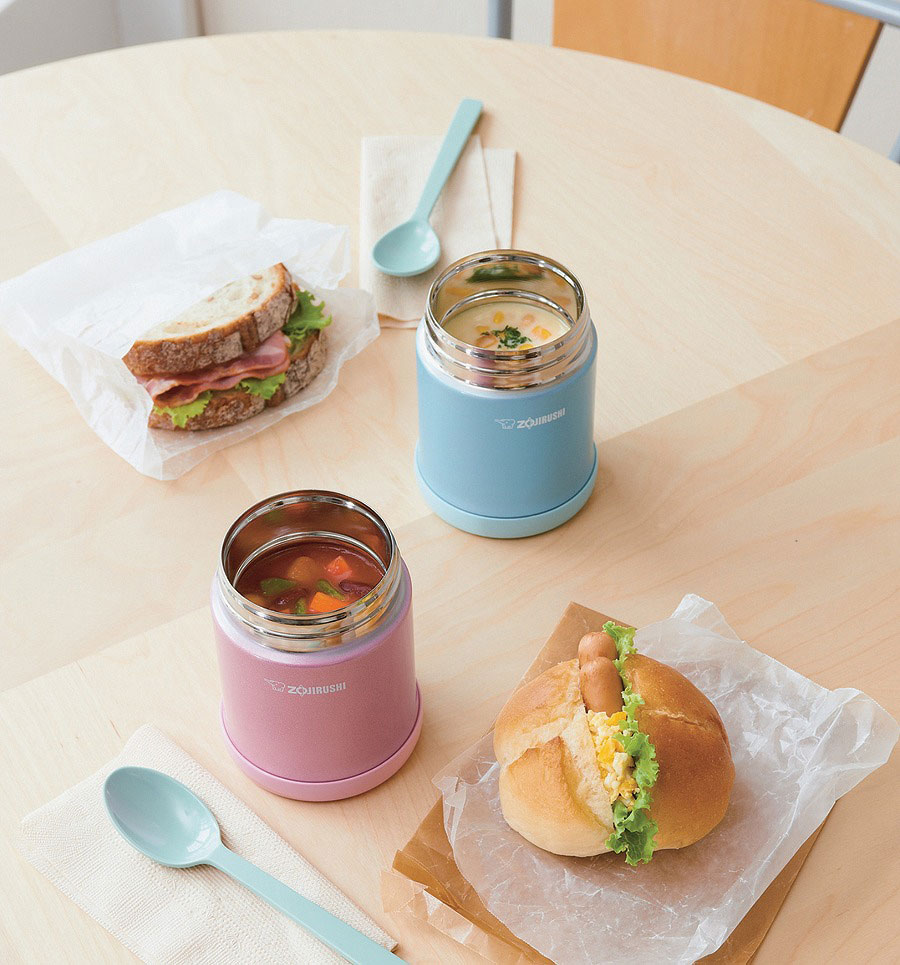 No matter what your preference is, both of our interior finishes showcase the same smart design and expert engineering you've come to expect from Zojirushi. Feel free to call our friendly customer service with any additional questions. We would love to help you select your next mug, bottle, or food jar!