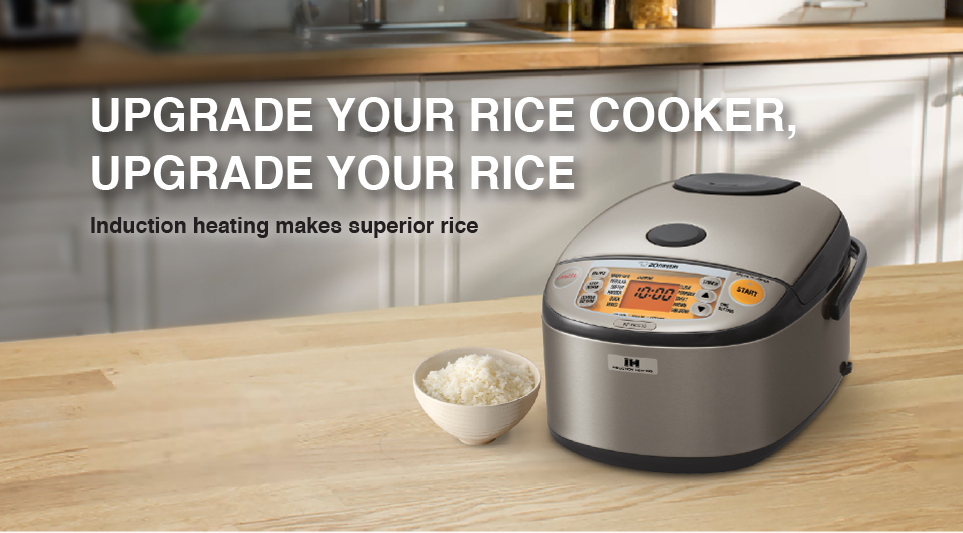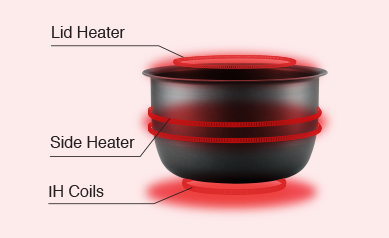 Why IH is better
Zojirushi's Induction Heating System Rice Cooker & Warmer (NP-HCC10/18) utilizes induction heating ("IH") technology. Unseen beneath the surface of the rice cooker, coils create a magnetic field which helps rapidly create heat within the thick inner cooking pan. Because of this structure, an IH rice cooker heats and cools quicker than a non-IH, allowing more precise temperature control to cook perfectly fluffy, delicious rice.
Superior induction heating (IH) technology
Healthy cooking options: brown rice and GABA brown rice settings
Triple heater (bottom, side and lid) generate heat all around for even heating
Menu settings include: white rice (regular, softer or harder), jasmine white rice, mixed rice, sushi rice, porridge, sweet rice, brown rice, GABA brown rice and quick cooking
5.5 or 10 cup capacity
Made in Japan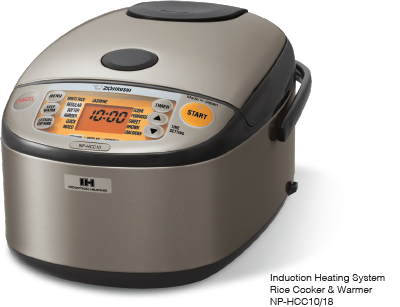 Or Visit an Asian Retail Store Near You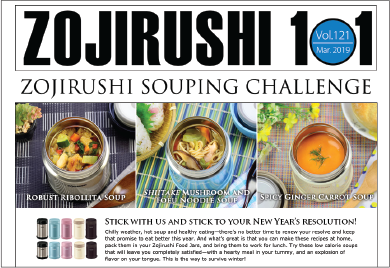 Zojirushi 101
Subscribe to our newsletter to learn more about smart cooking, great products and fun facts!