ZOJIRUSHI 101 SUBSCRIBER'S SURVEY
Zojirushi 101 Subscribers!
Answer this issue's survey and be entered to win our special prize!
If you have not yet registered, click the SUBSCRIBE button below to be directed to the registration page.
You'll find some great prize offers just for registering!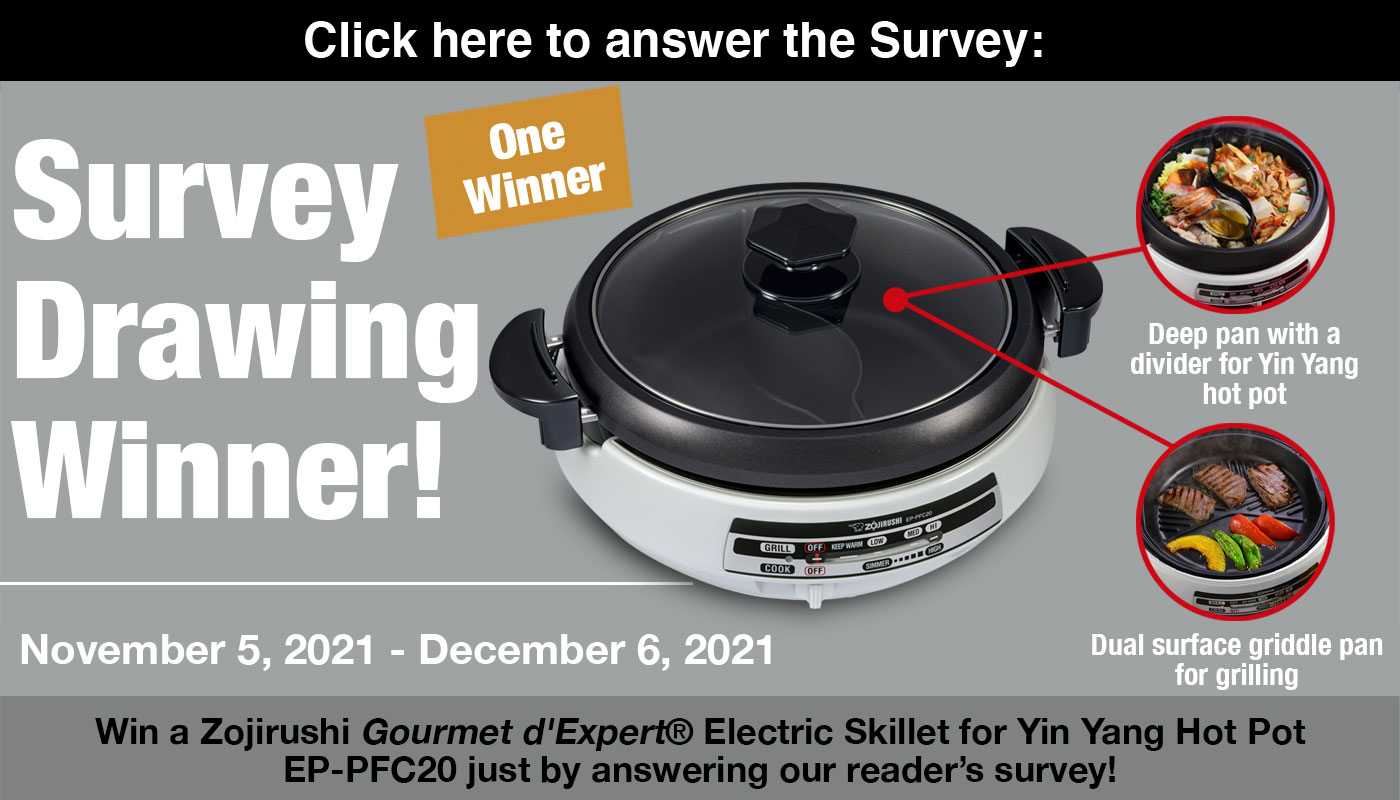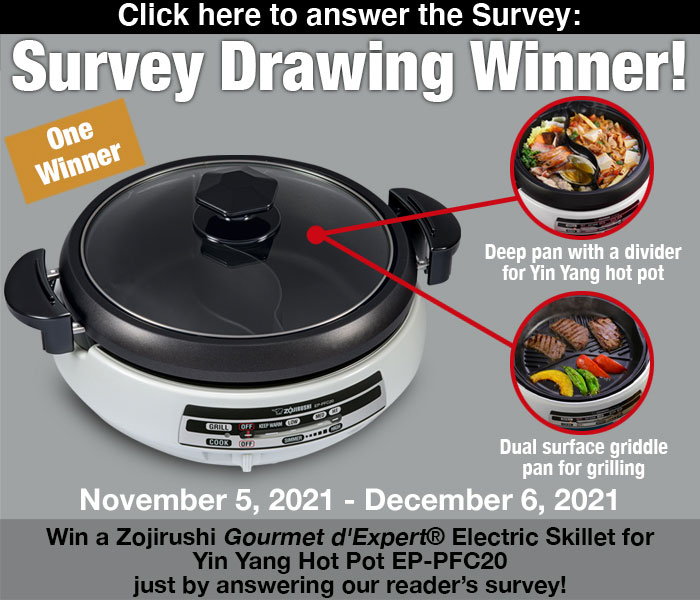 Click here for rules concerning the drawing.
Last Month's Winner!
Congratulations to Connie S. (Norman, OK.), Kimberly SL. (Hollis, NH), Shirley C. (Vancouver, BC.) and Elkie N. (La Jolla, CA.) for winning a set of Zojirushi Bottle Tote (MC-AA01) and Stainless Mug (SM-WR48E) last month.