---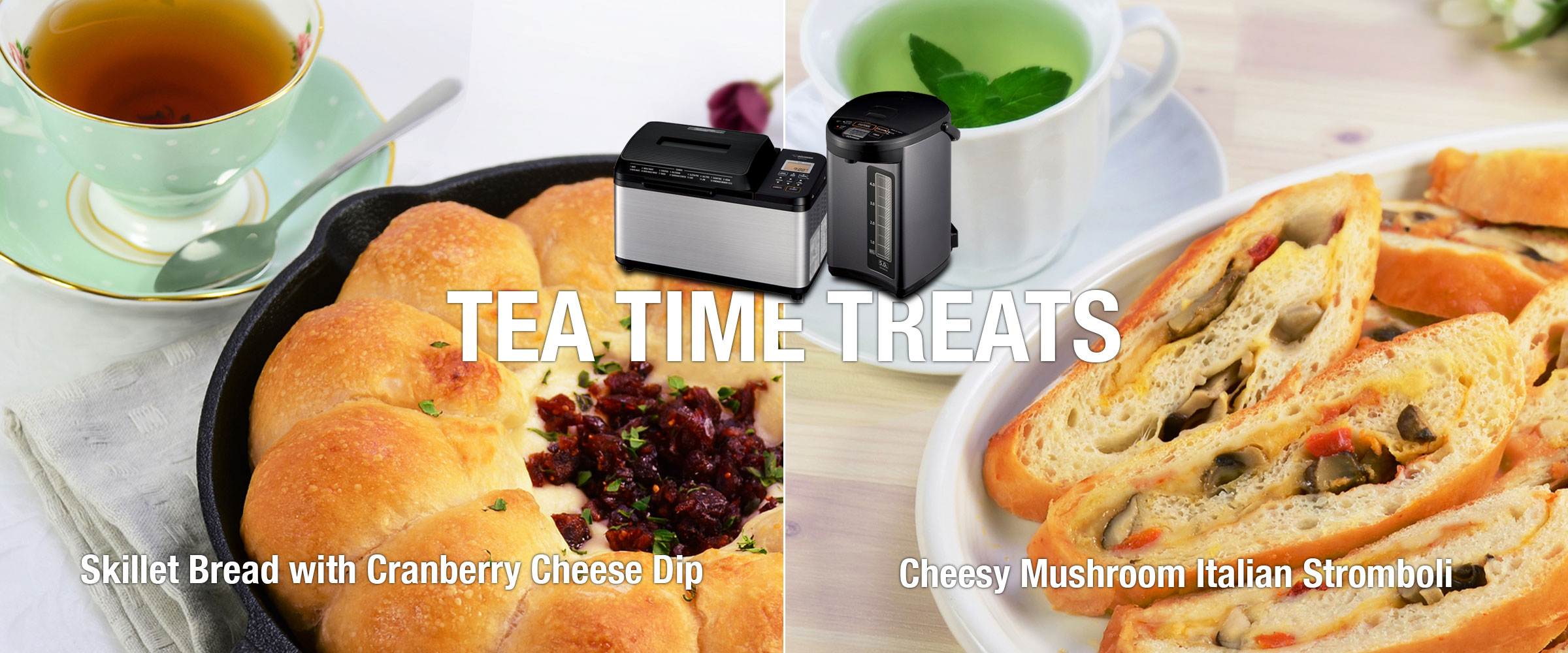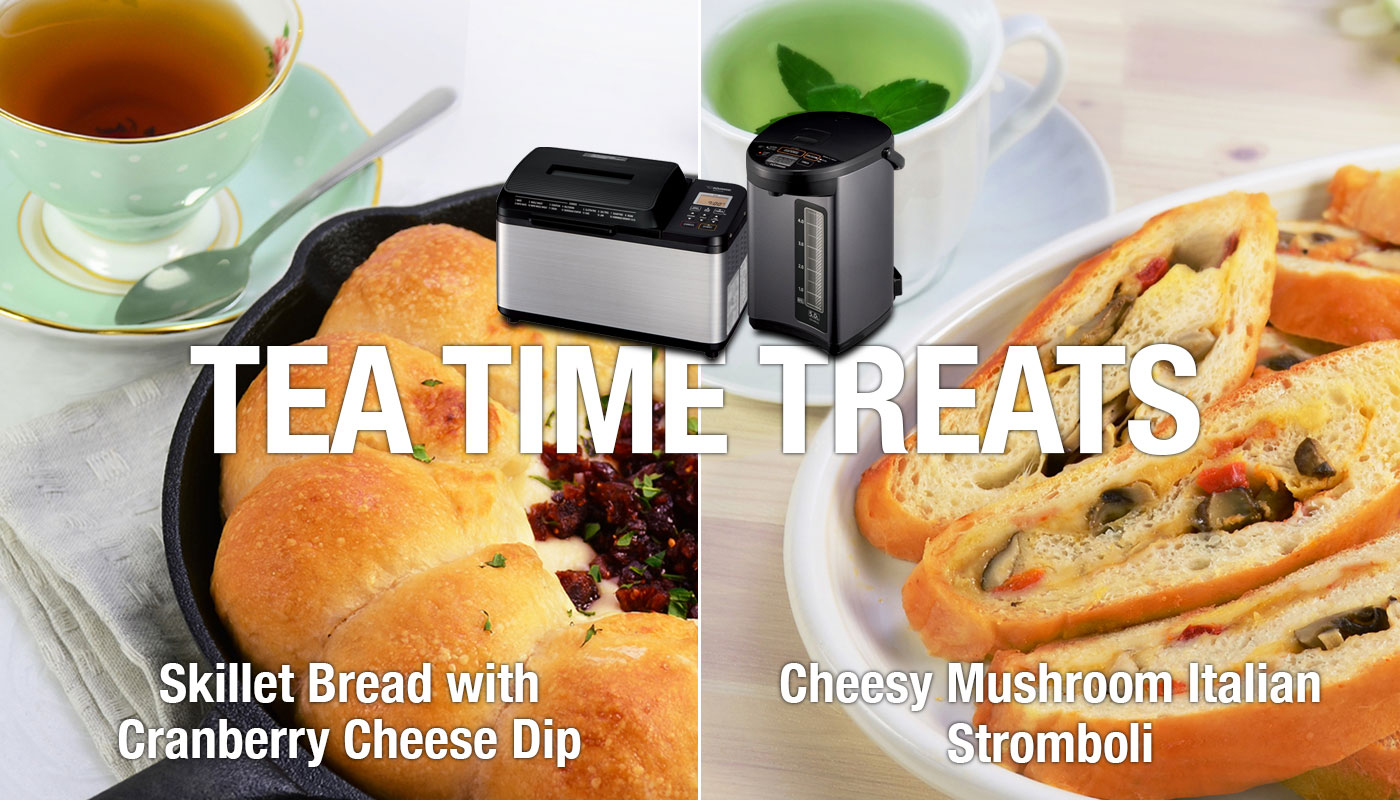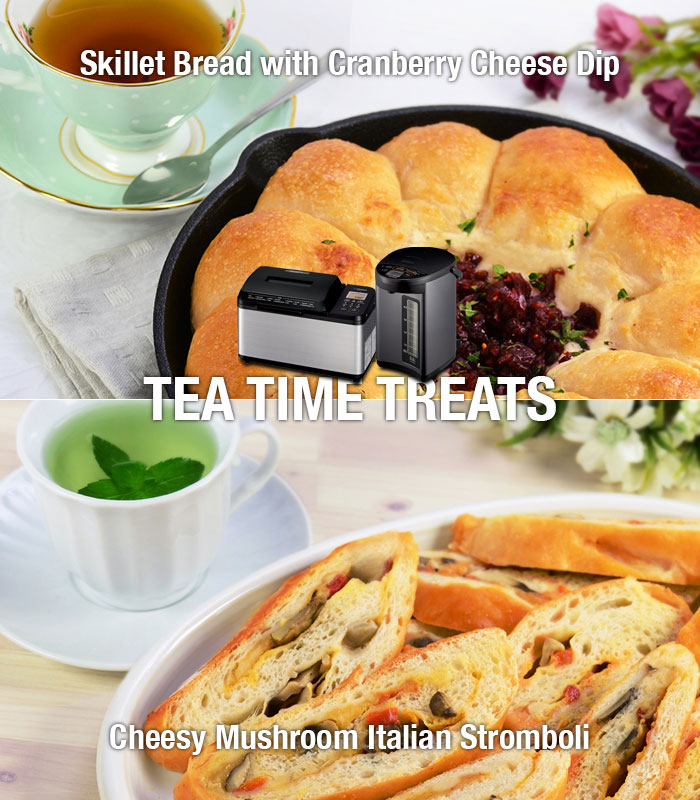 Fancy some tea? Zojirushi water boilers are almost made for the tea drinker, so we're excited to introduce our newest one—plus some wonderful afternoon tea delights! This month's savory recipes can be made with the help of your Zojirushi breadmaker and paired with your favorite tea—the perfect combination for an afternoon of tea and treats with family and friends. The seasons are changin'; get hearty and get happy!
KITCHEN LAB 101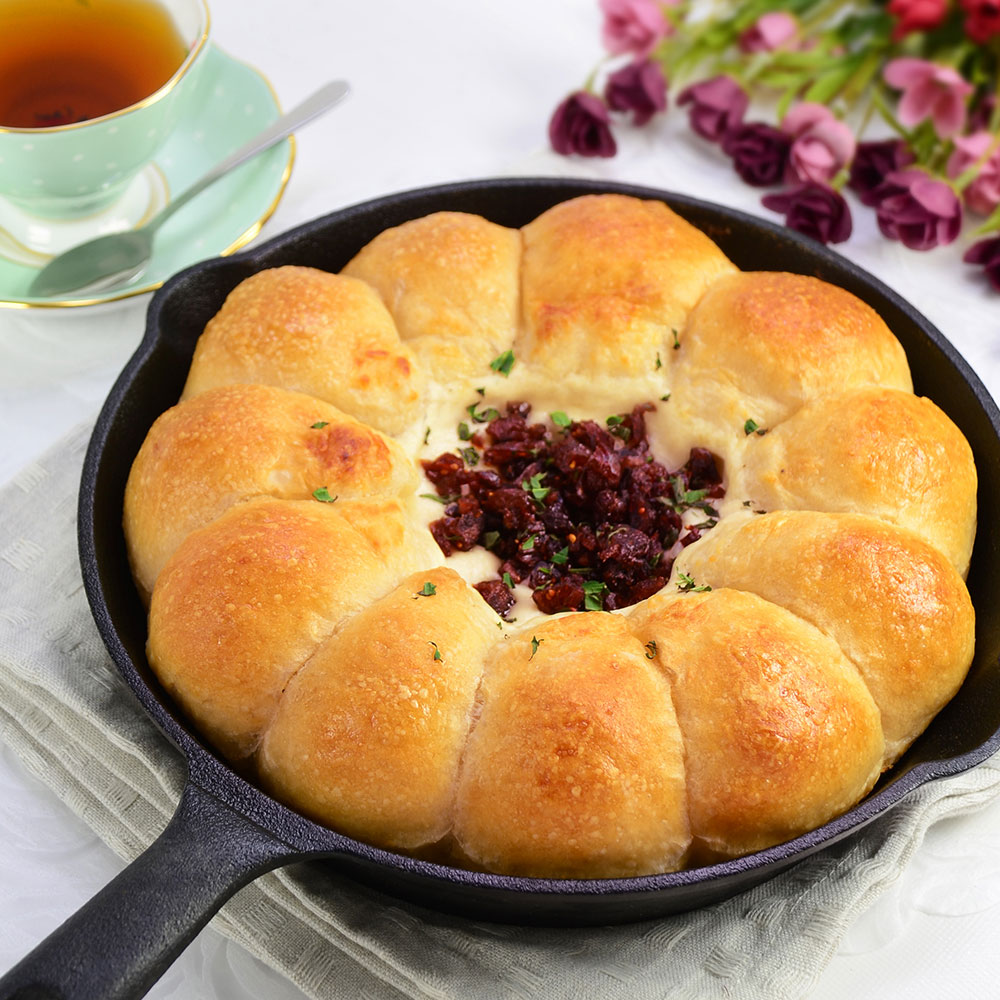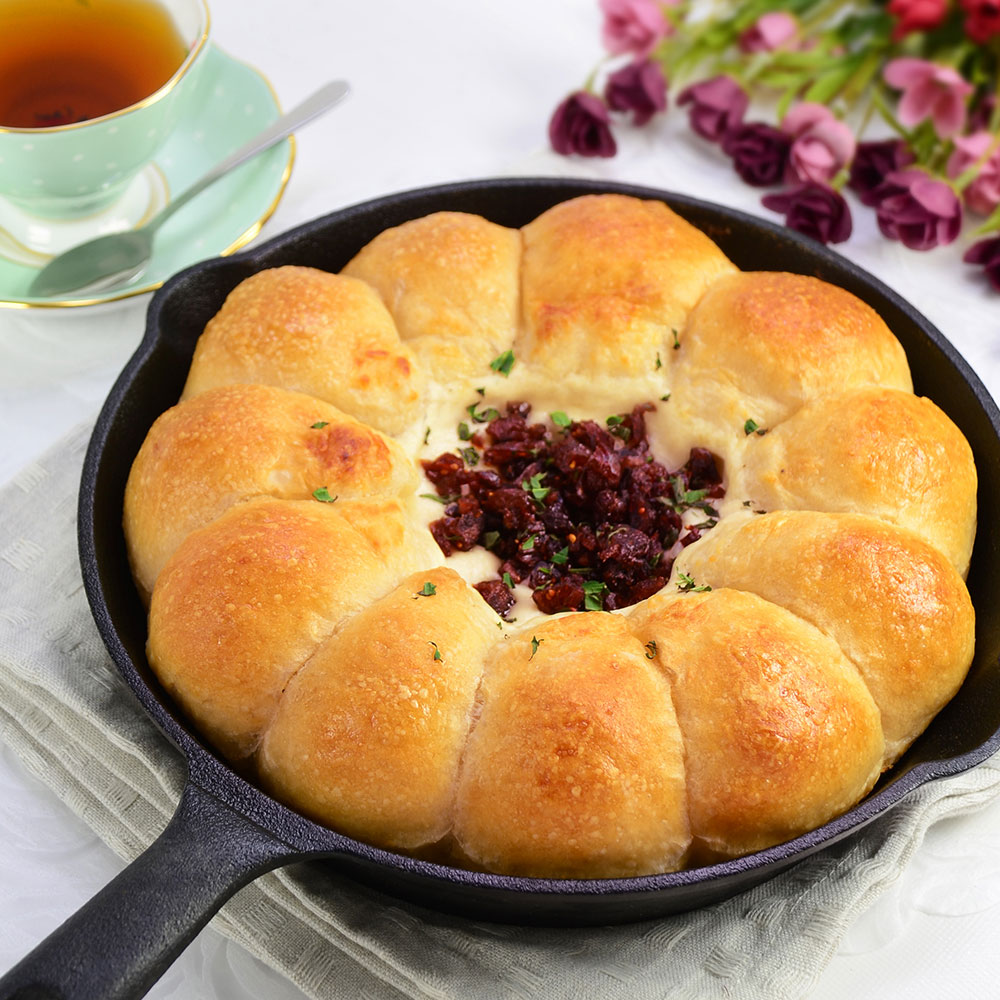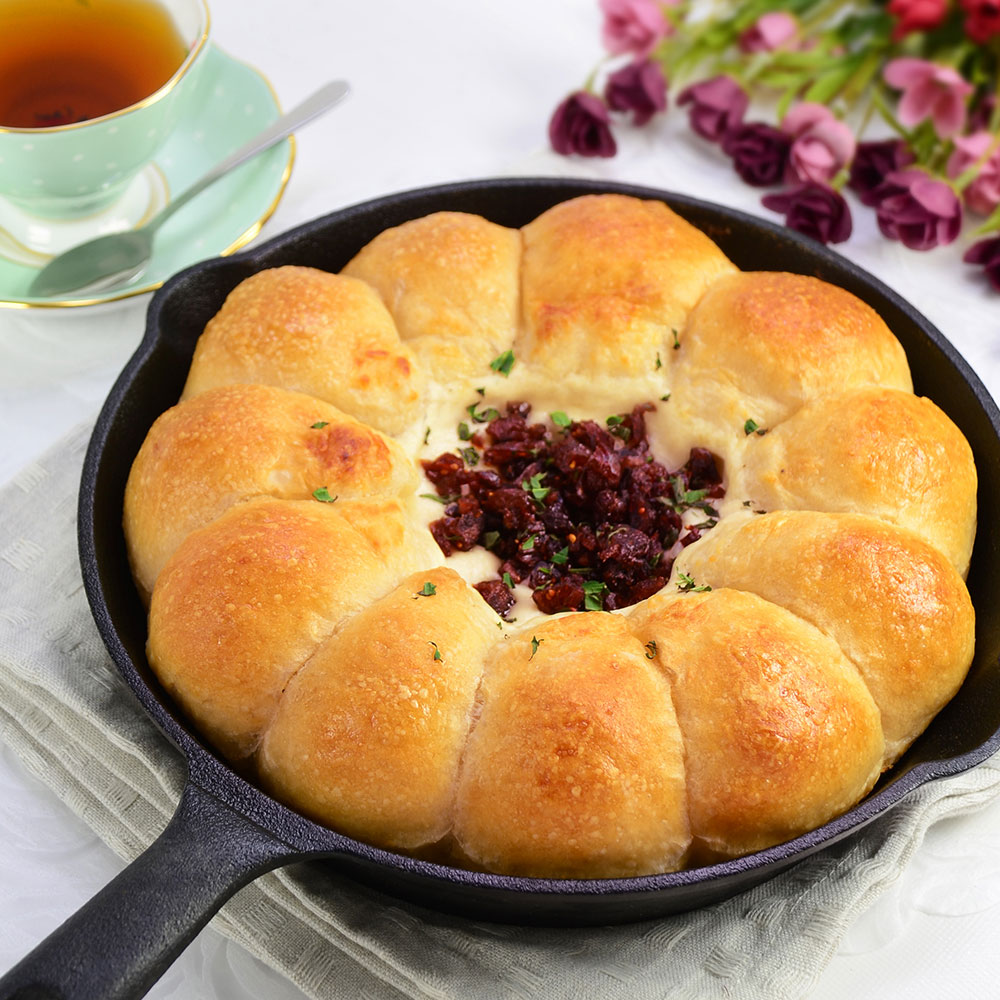 Skillet Bread with Cranberry Cheese Dip
Get out your cast iron and bake this fun finger food after you let your breadmaker do the pizza dough. The flavor blast cheese dip guarantees a match made in heaven with your tea.
Cheesy Mushroom Italian Stromboli
Another easy to serve and eat treat for your afternoon tea, Italian Stromboli is rolled up pizza. Fill your dough with the delicate flavor of mushrooms and cheese. Bake, slice, and enjoy!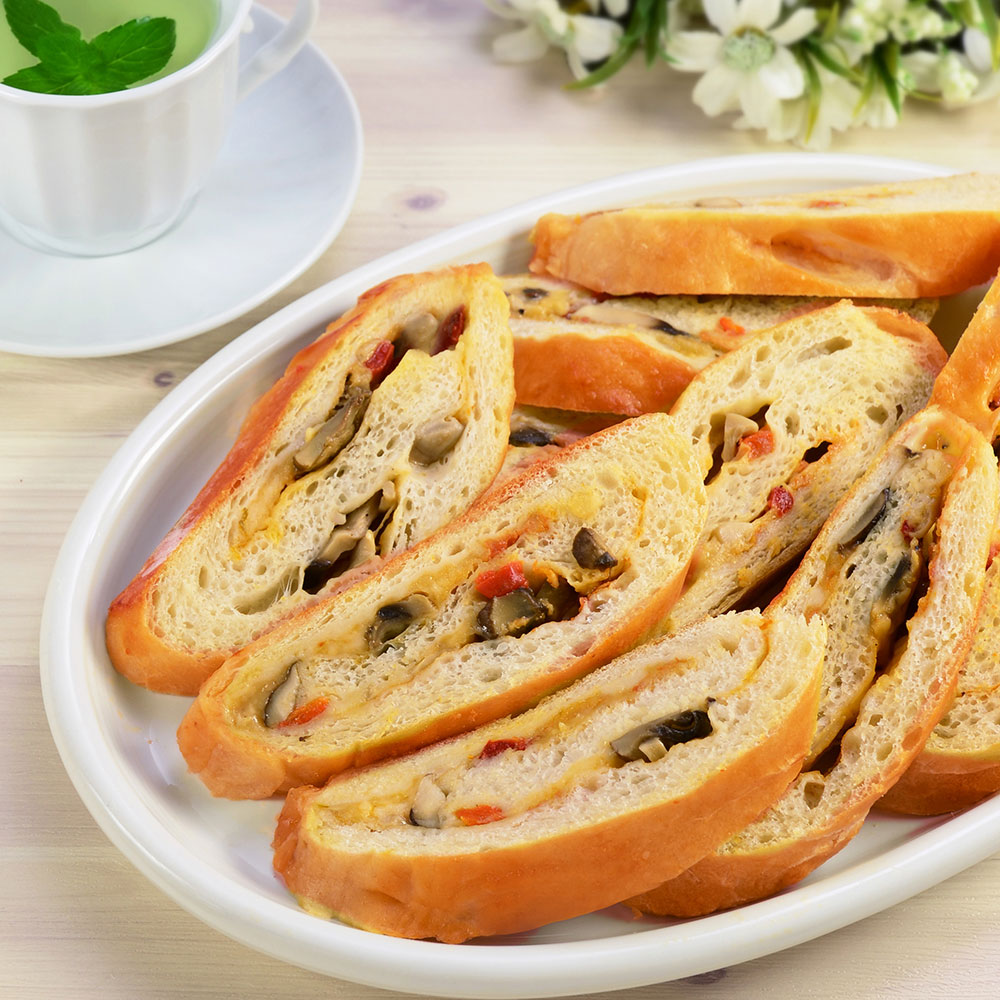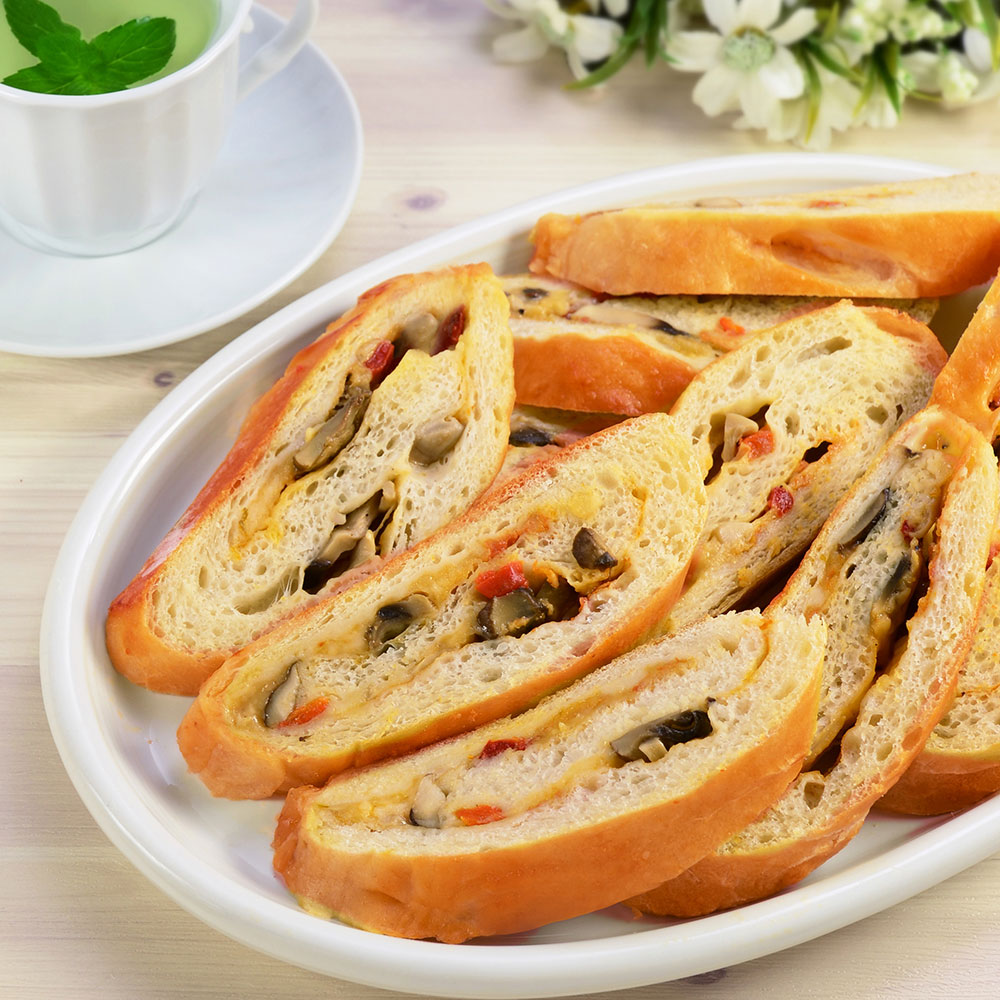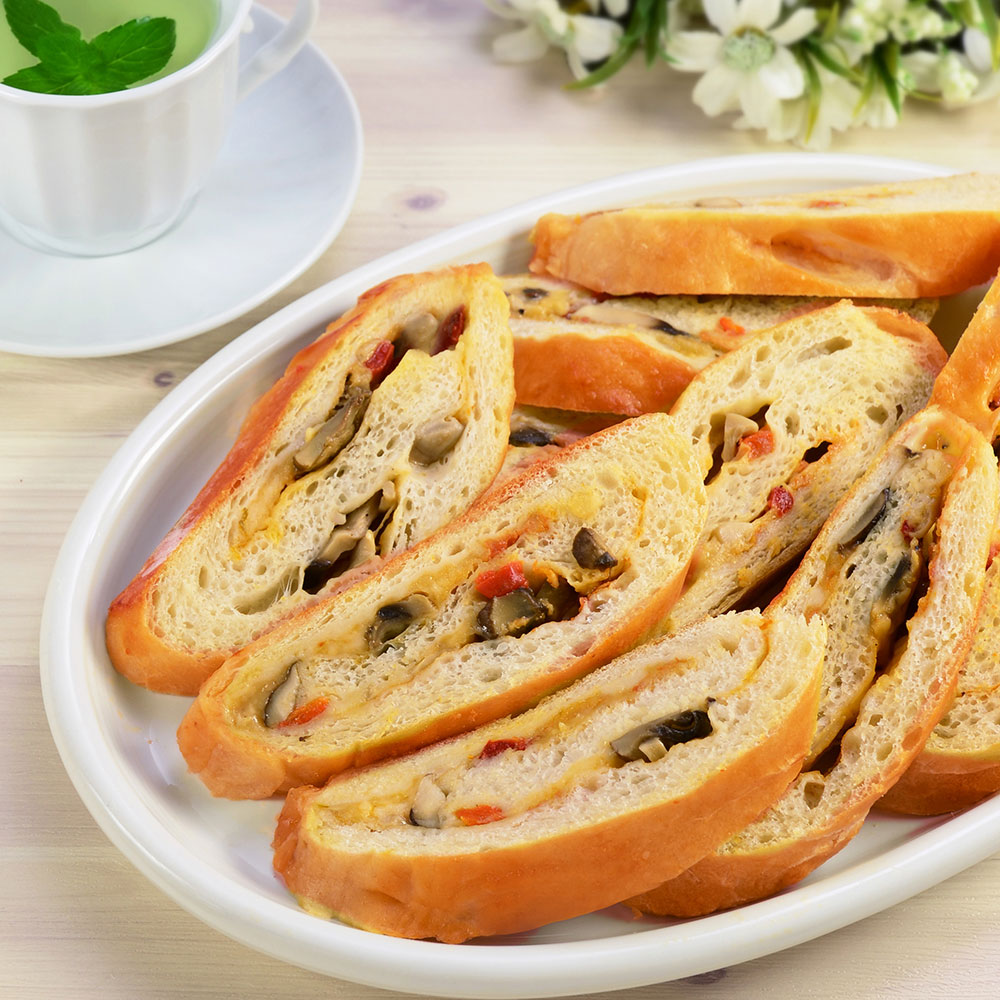 COOKING 101
Tea Pairings
This month's recipes go well with some of the teas that we have on our site. Try these for yourself and tell us what you think!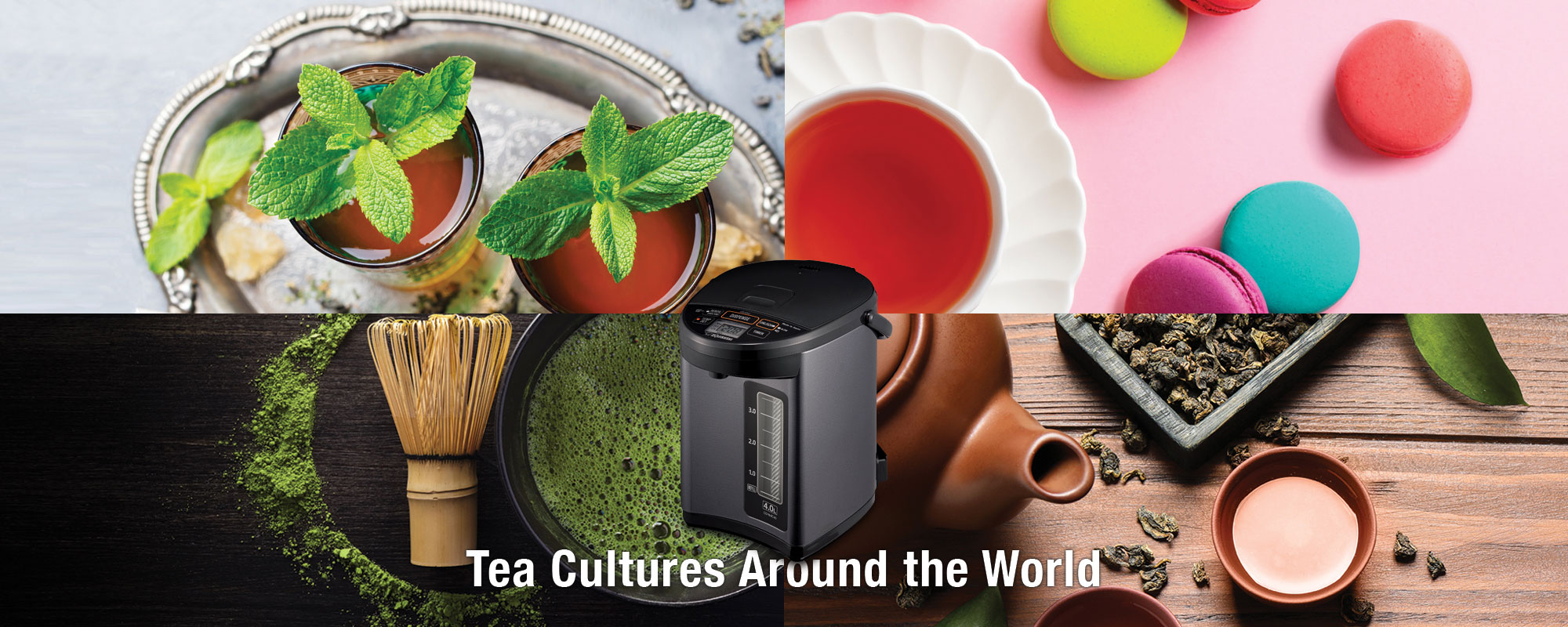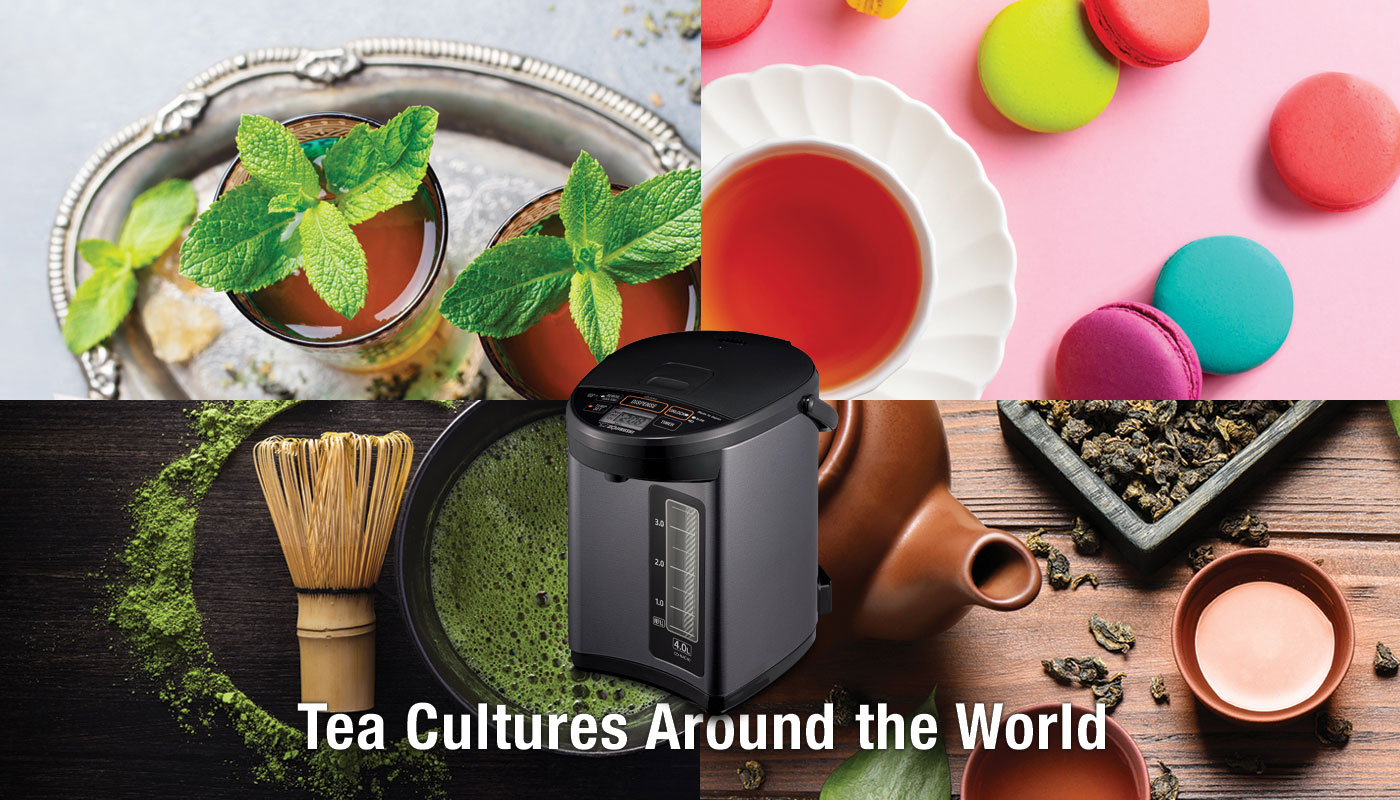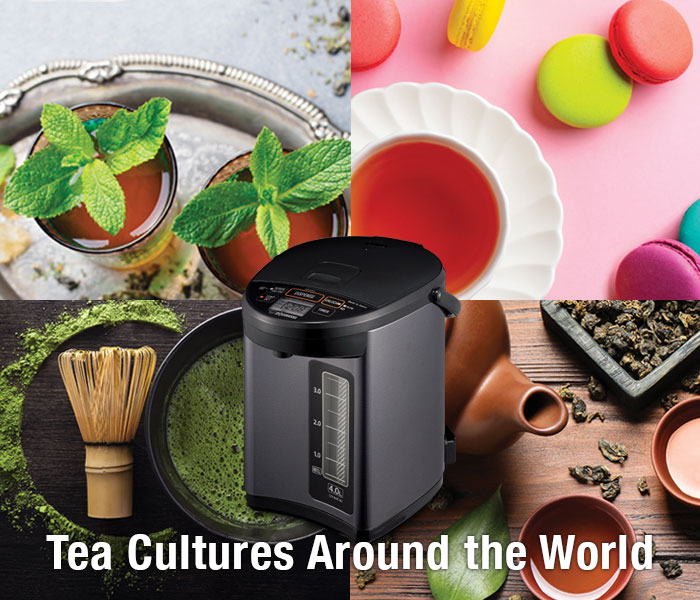 First of all, think about how far back tea history goes—to the ancient dynasties of China and beyond. And considering tea is the second most consumed drink in the world next to water(!), is it surprising that there are so many diverse tea traditions and cultures? Here are just a few. If you want to enjoy these traditions at home, check out our water boilers and we can help!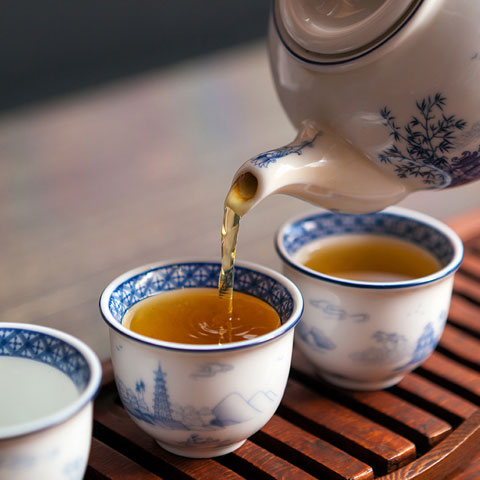 China
Being the birthplace of tea, China is home to hundreds of varieties, including green tea (the most popular), oolong, pu-erh (herbal) tea and the flowering (blooming) teas. For the Chinese, tea is a way of life and is closely linked to their philosophy of balance and harmony.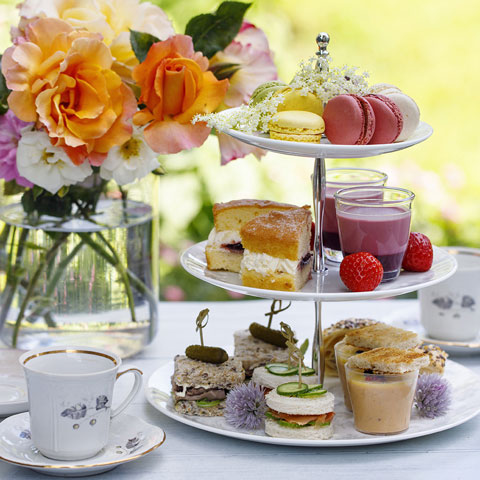 England
The origins of Afternoon Tea come from British aristocracy and is characterized by relaxing with sandwiches and cakes. High Tea is a different tradition that came from the working class, where good, strong tea and a hearty meal was welcome after a hard day's work.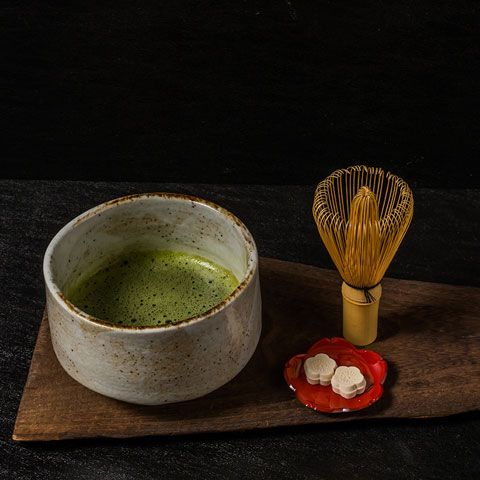 Japan
Known as chanoyu, the Japanese tea ceremony is known for its influences from Zen Buddhism. The elaborate ritual is more like high art, with the use of matcha tea powder to prepare, present and drink in precise, meditative steps while appreciating its beauty and simplicity.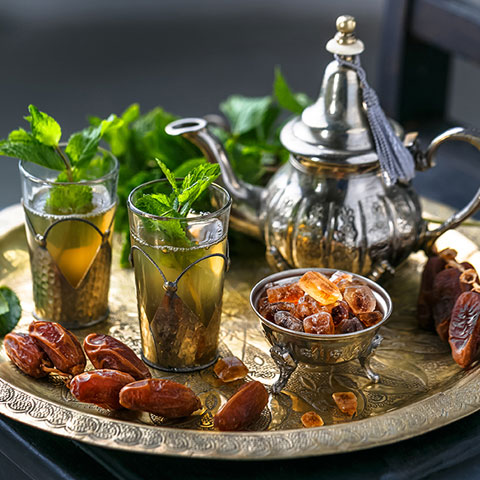 Morocco
Touareg tea, or Moroccan mint tea, is a sweet tea made with green tea and mint leaves. Strongly linked to North African culture, their tea signifies hospitality and is served to guests 3 times—each glass meant to symbolize life, love and death. Of course, you have to drink them all.