---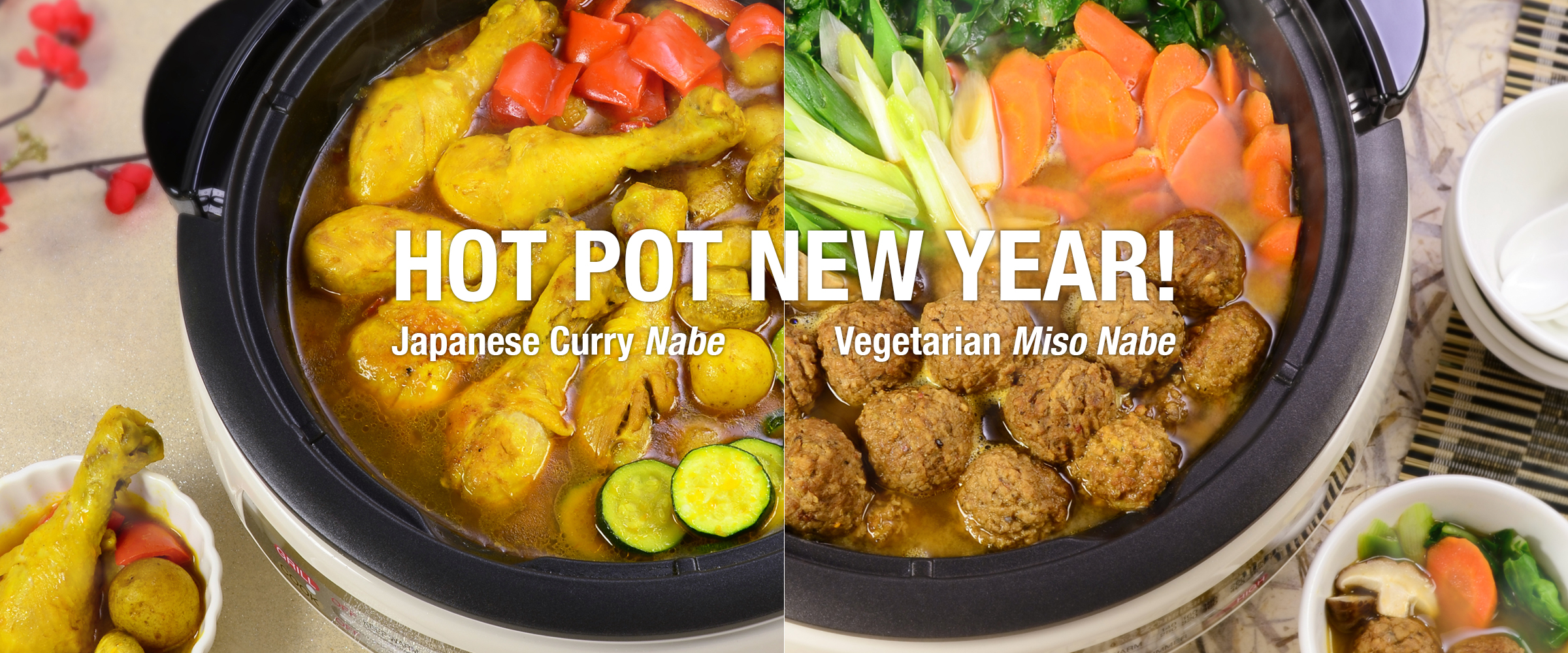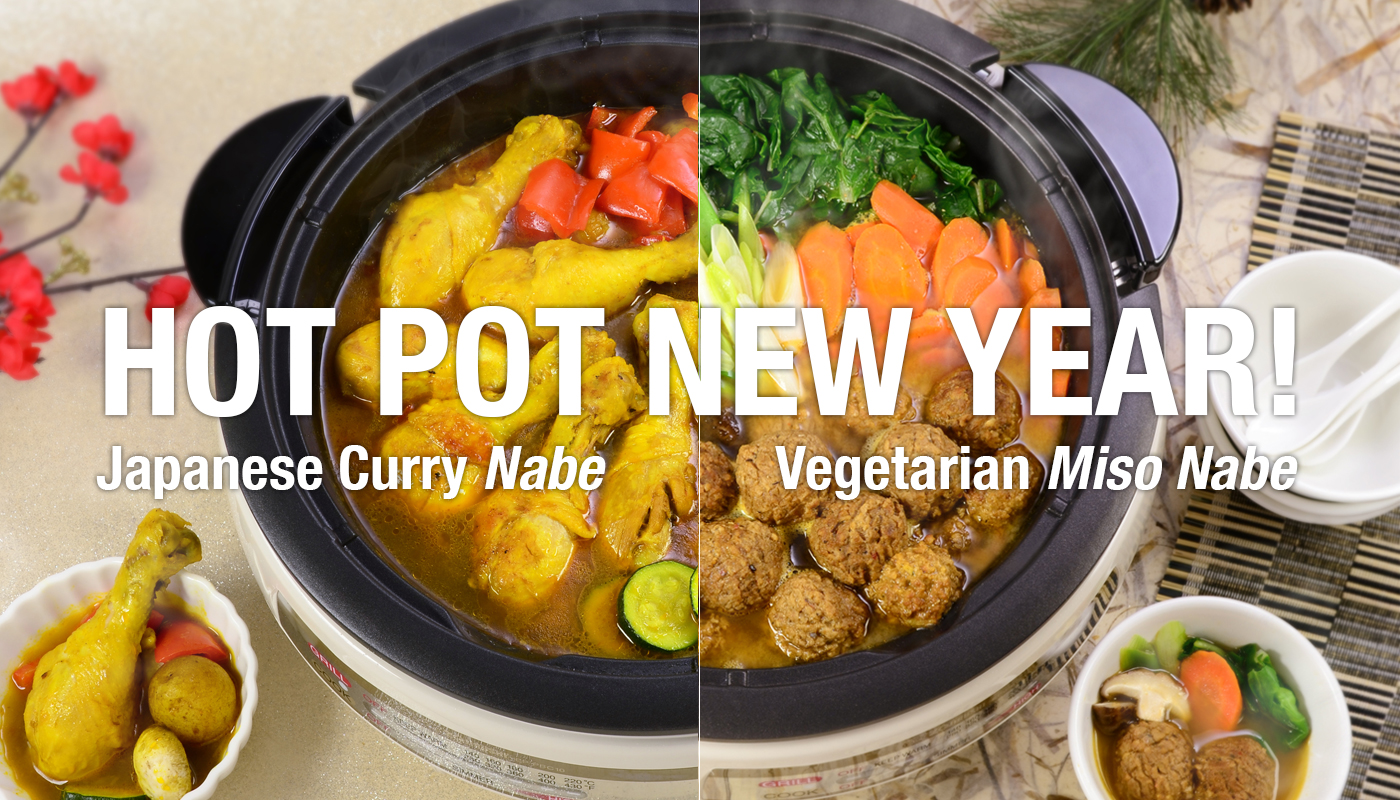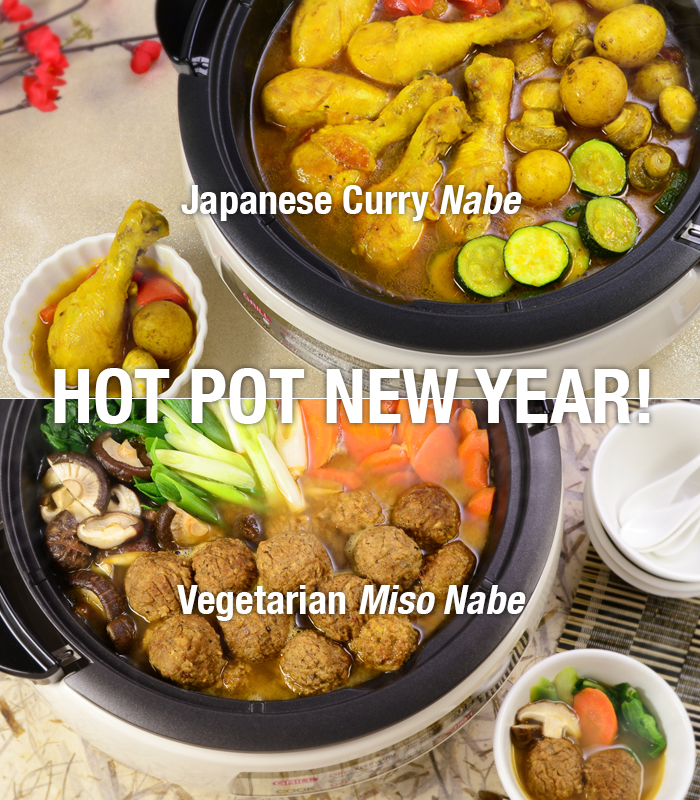 Gather around the hot pot, for another year of ikkadanran—the joy of feasting with friends and family. Zojirushi knows you've made your resolutions, and we aim to help you keep them! If you love vegetarian recipes, or just want to eat healthier this year, listen up! These Japanese one pot, hot pot dishes are perfect for chilly weather.
KITCHEN LAB 101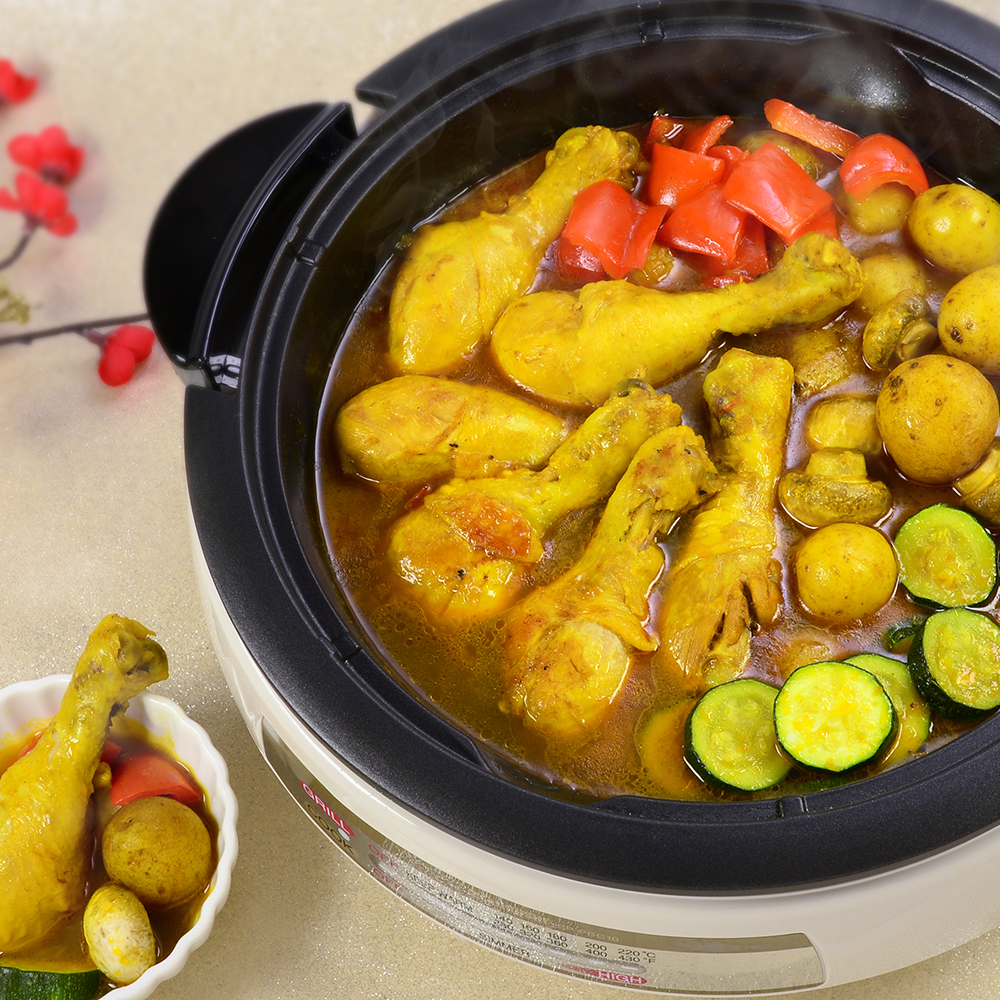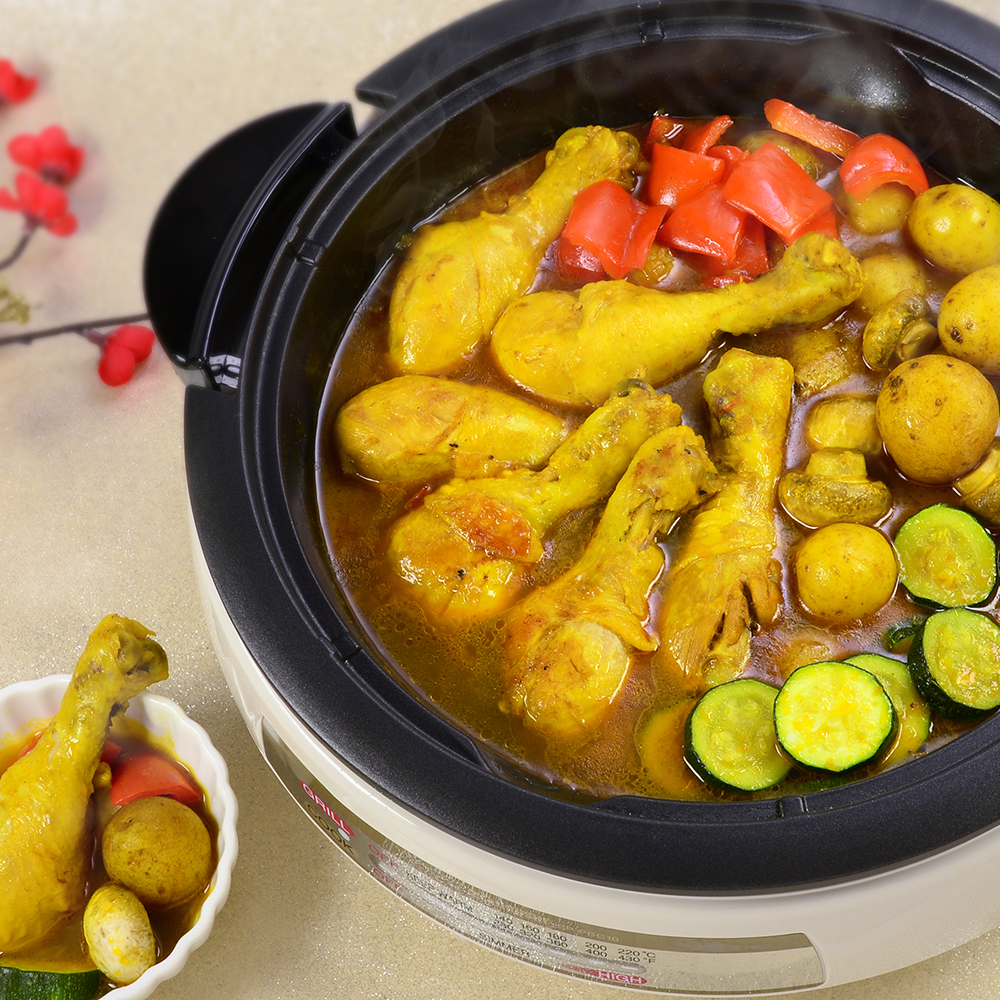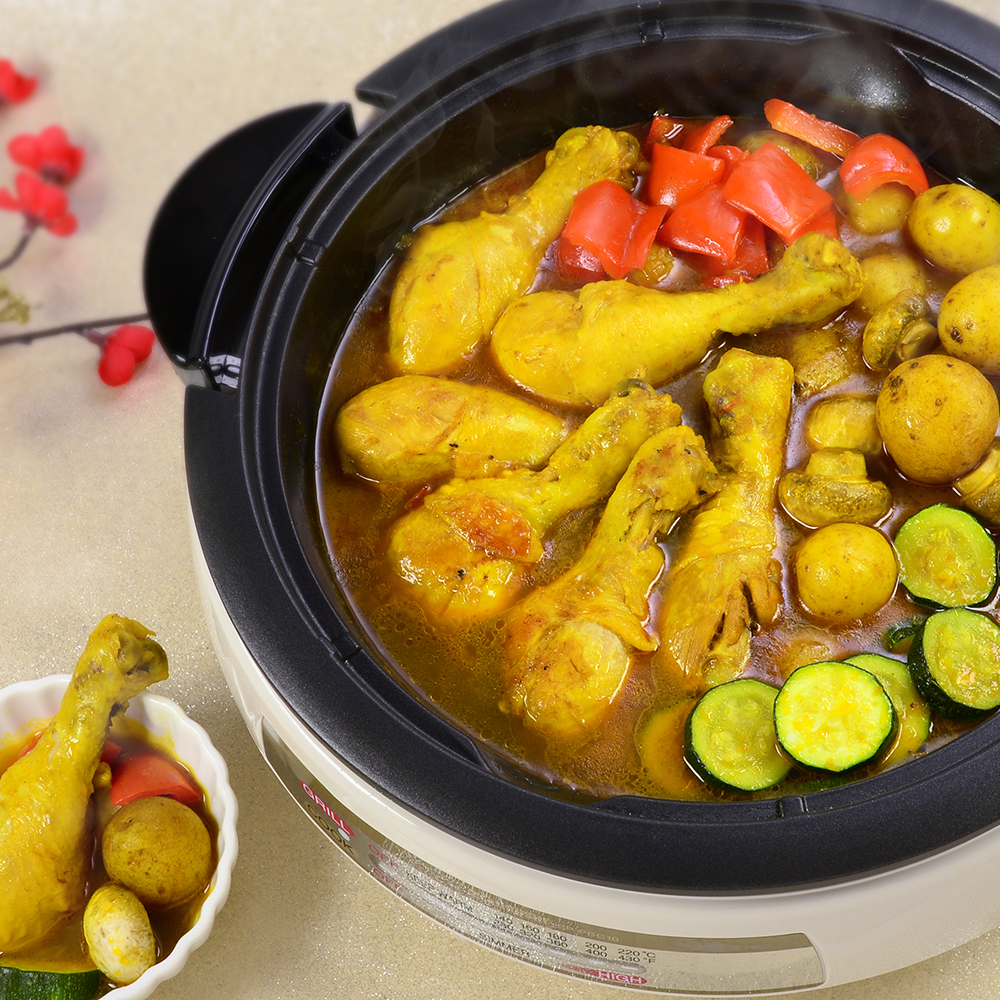 Japanese Curry
Nabe
This just sounds too good to be true—a hot hot pot of spicy curry, with chunky vegetables and tender drumettes. Outstanding!
Vegetarian
Miso Nabe
A vegan hot pot of meatless meatballs and full-flavored miso broth; you're going to love the hidden flavor of ginger in the background!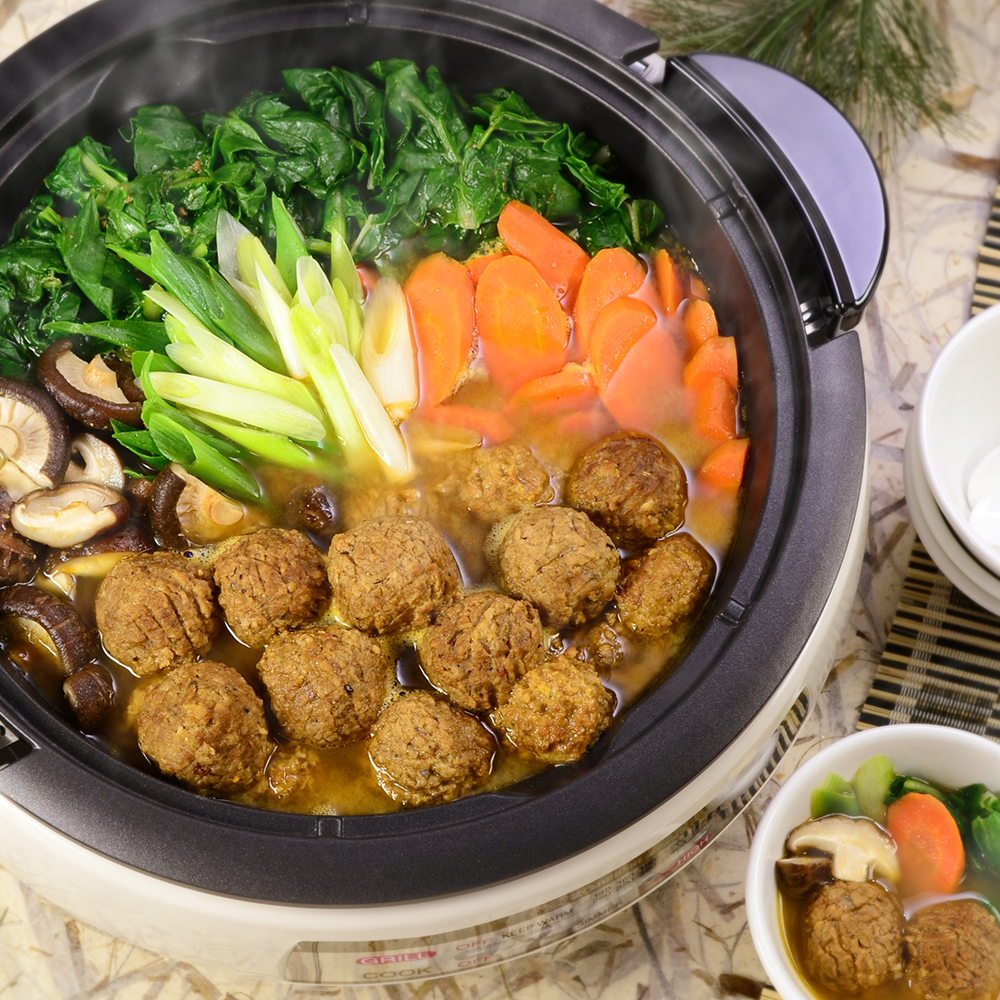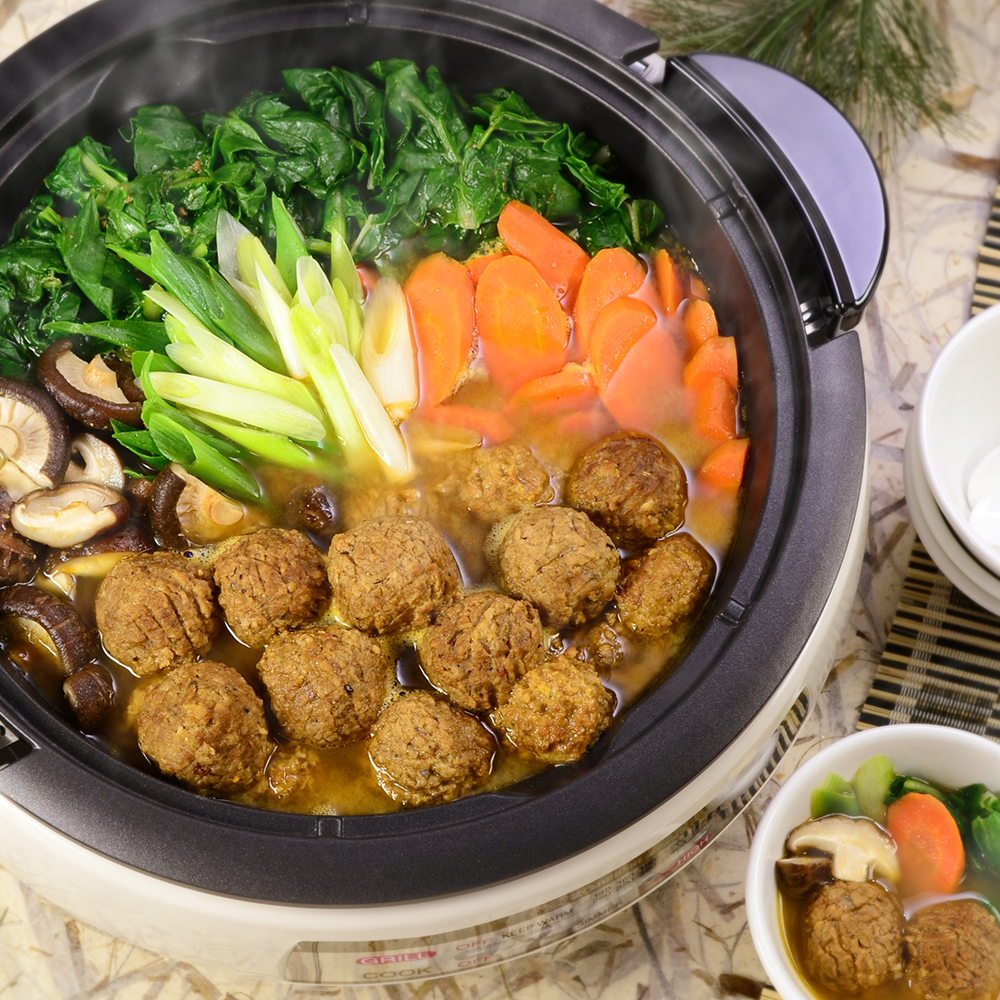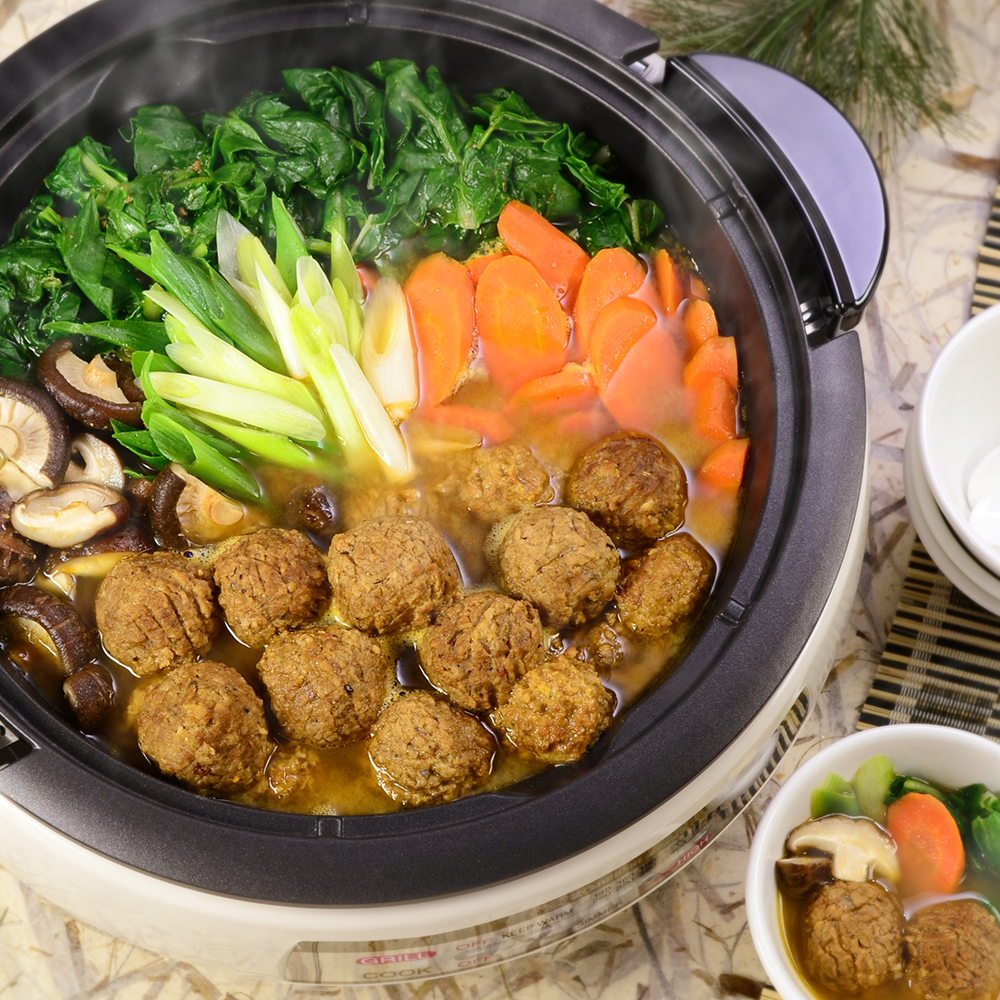 COOKING101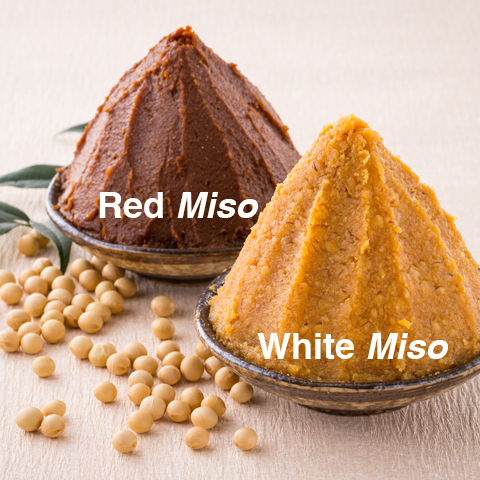 Red or White?
Miso comes in red or white, sometimes blended variations. For a sweeter, milder taste, go with white. Red is more intense. For hot pots, it's your choice!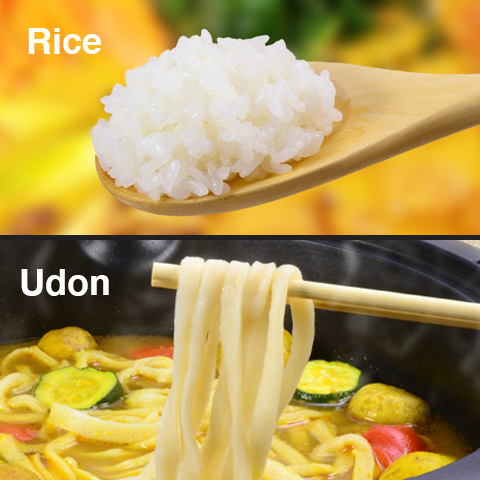 "Shime"
Shime (the finish), is like the finishing touch to a grand hot pot meal. With most nabe recipes, rice or udon is eaten with the leftover broth.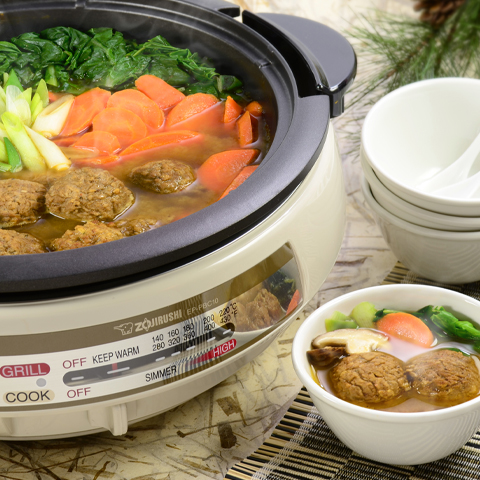 Electric Skillets
You'll find temperature controlled, electric skillets to be perfect for hot pot meals. They're safe, easy to use and the nonstick surface is so easy to clean!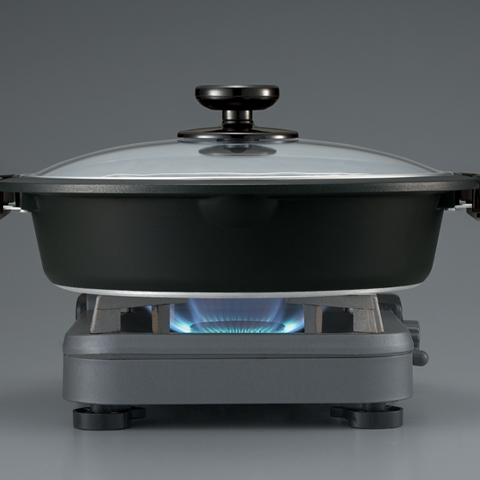 In a hurry?
The inner pans of our skillets are removable, and they can be used directly on a stovetop burner. Use them this way when you need to cook quickly.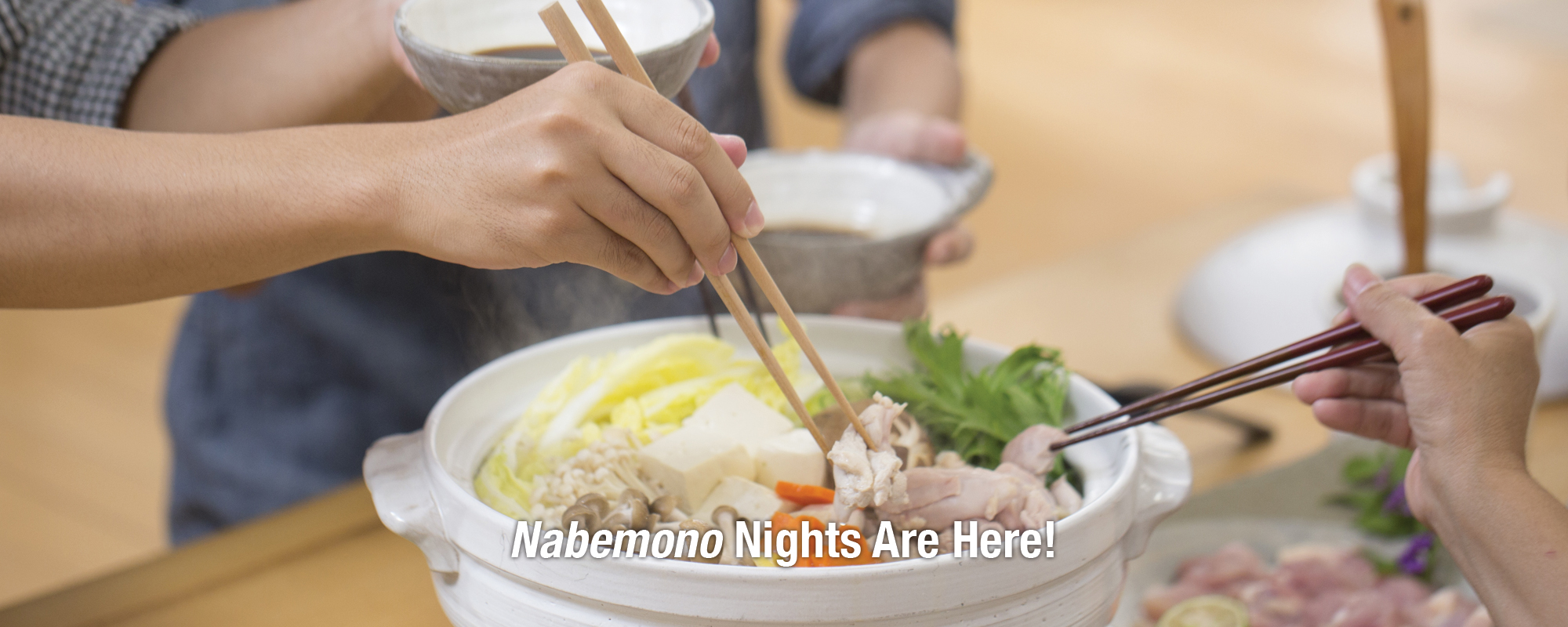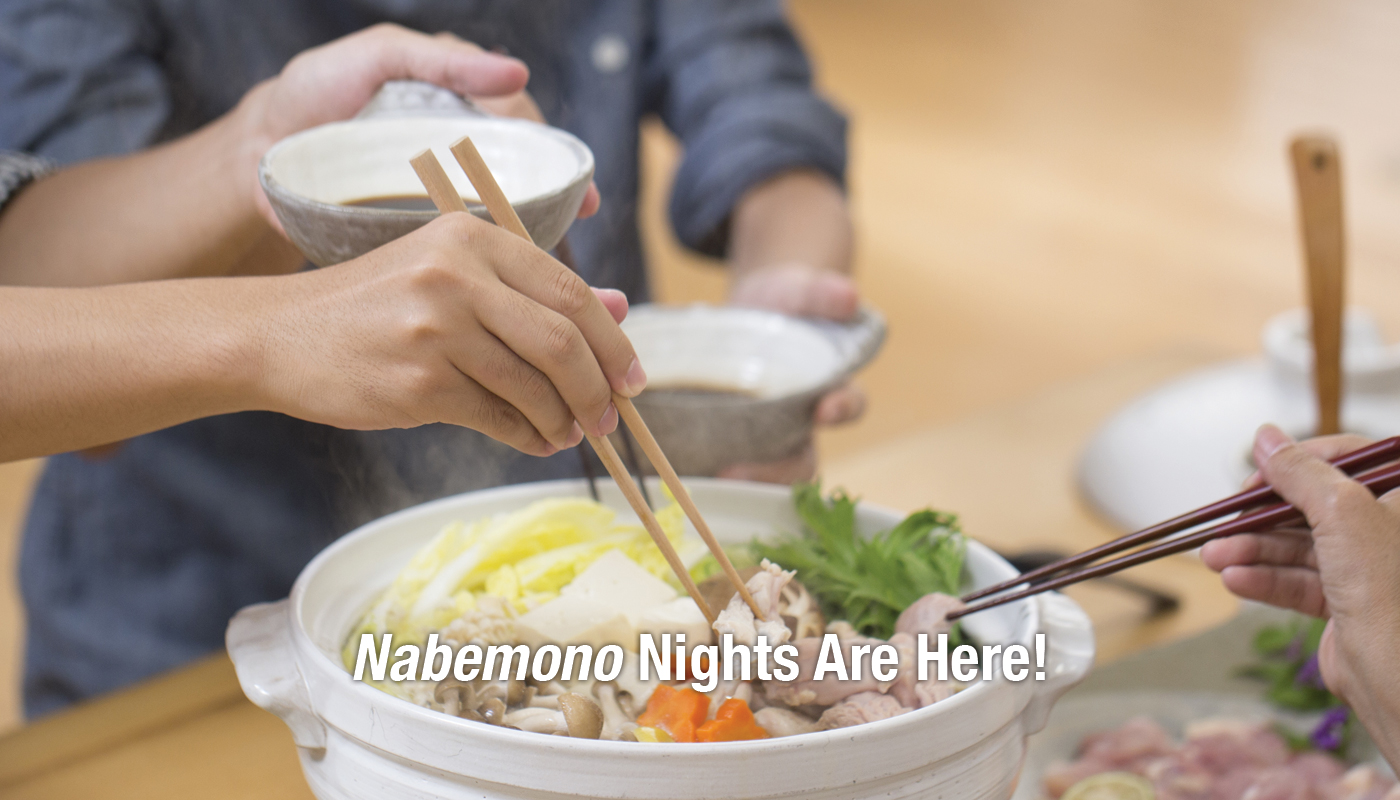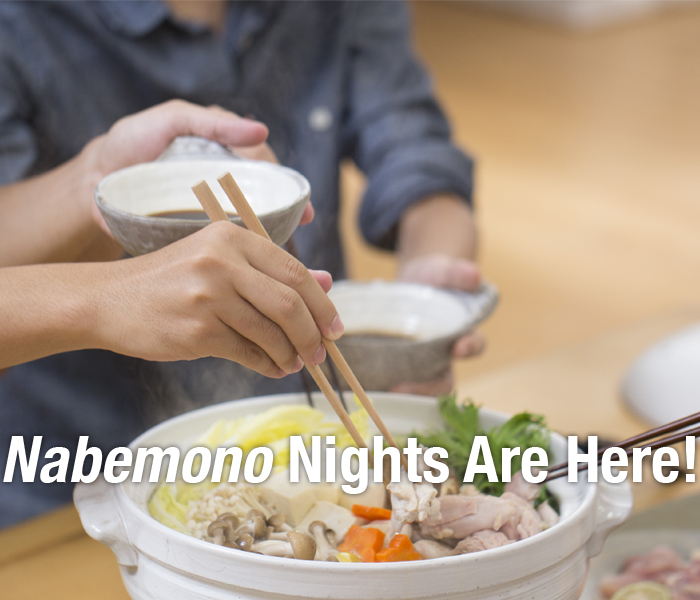 Winters are cold in Japan. So when the weather turns cold, the family nabe comes out of the cupboard. Nabemono, or literally "pot stuff", is a hot bubbling stew cooked in an earthenware pot (nabe)—ideally at the center of the dining table so everyone can dig in. Zojirushi can do nabemono too, in a special style that only we can, with our Gourmet d'Expert ® Electric Skillet.
TECHTALK 101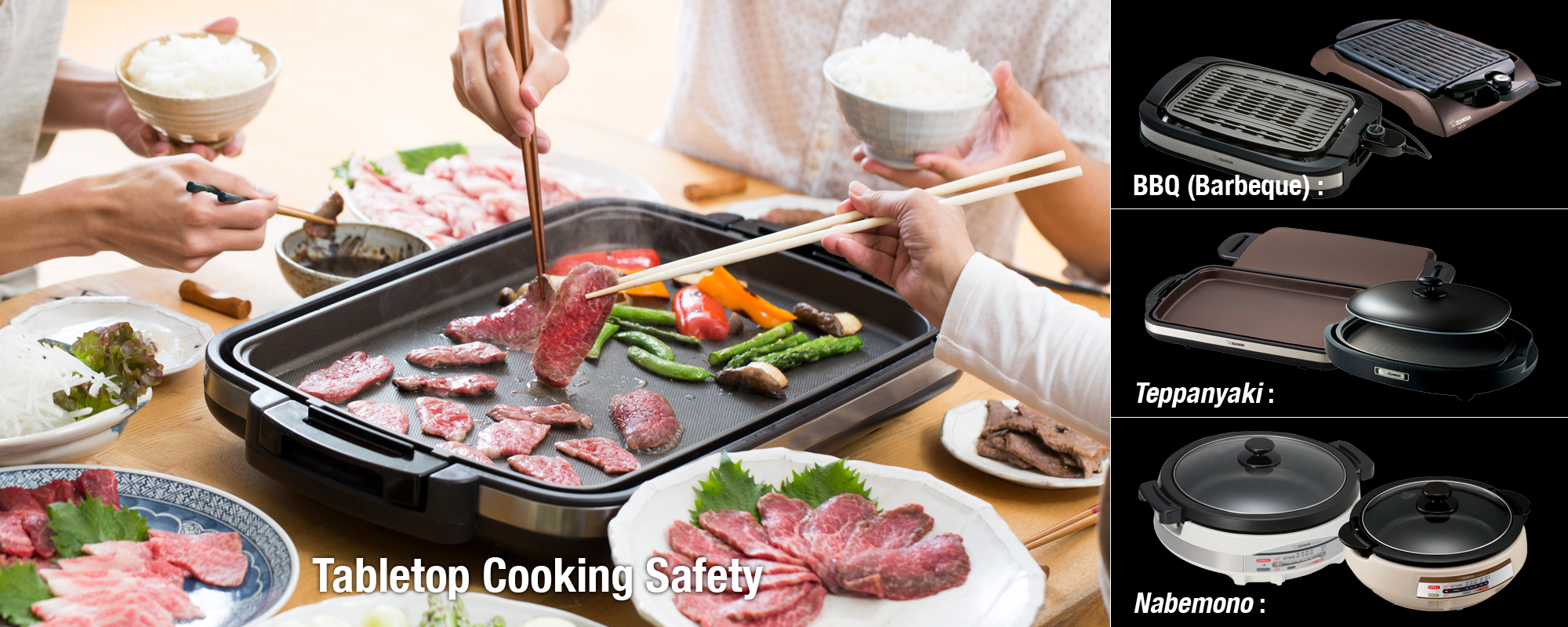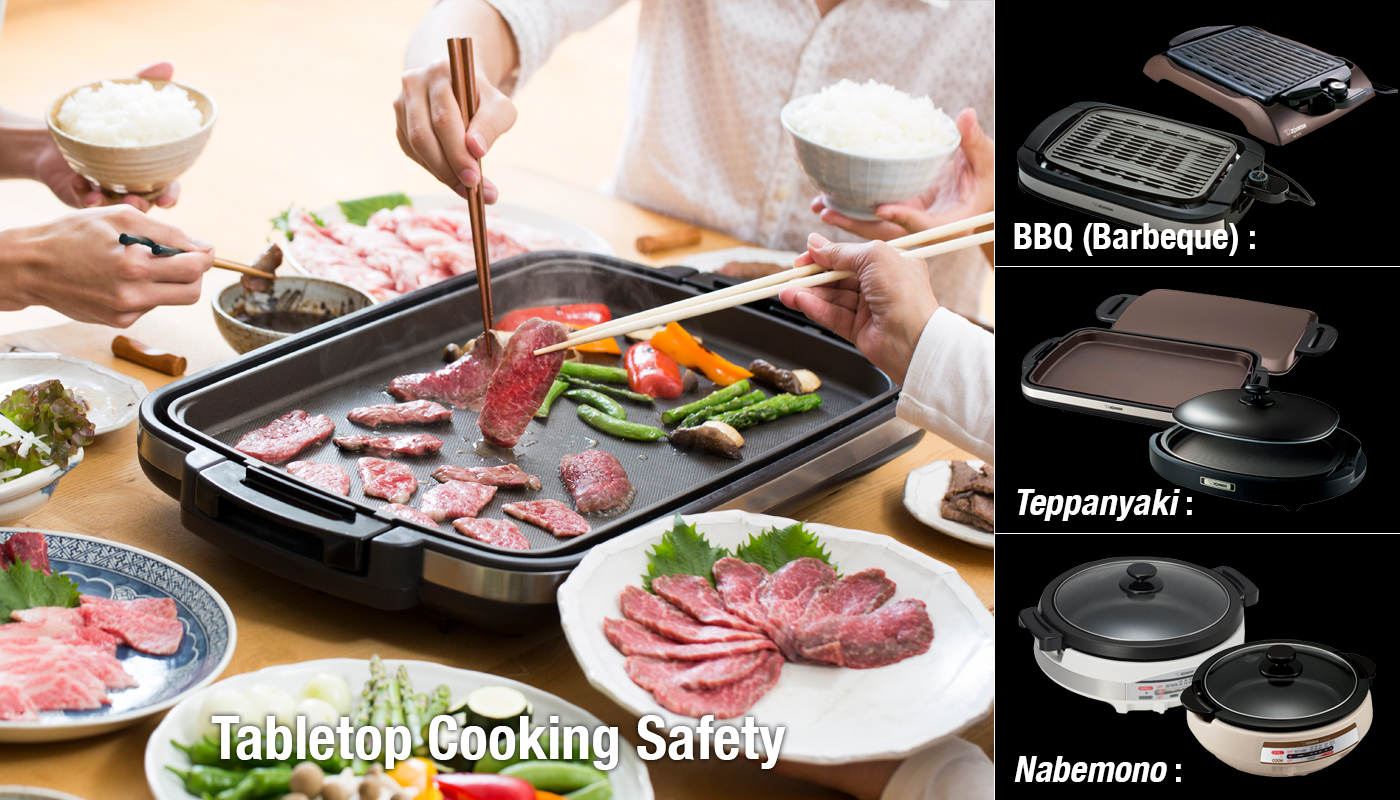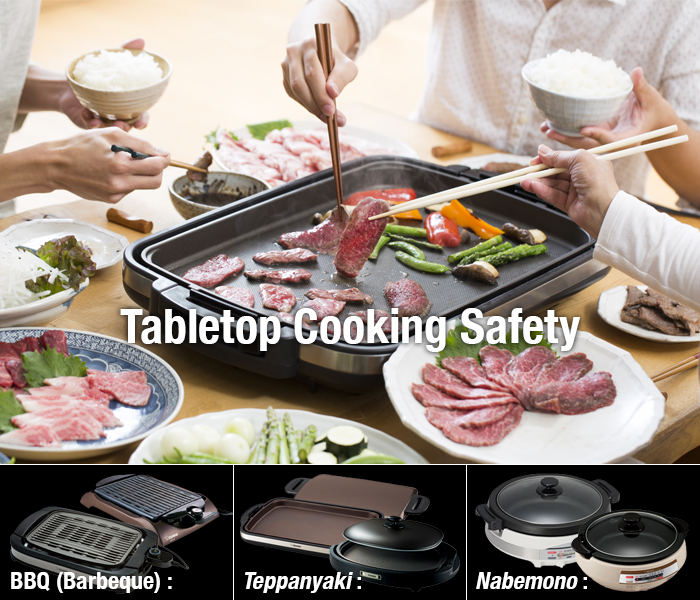 Zojirushi Gourmet products offer a variety of electric grills, griddles and roasters that can take care of virtually any kind of cooking—easily, safely, quickly and some of them, right on your tabletop. From broiling fish to braising chicken, these specialized appliances were made to expand your cooking skills and increase your repertoire.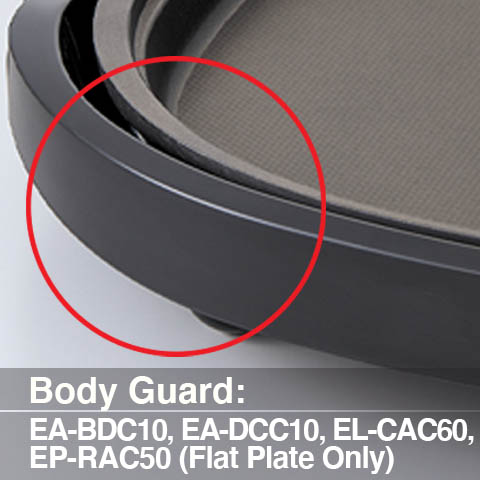 A heat resistant housing surrounds the cooking pan or plate to protect from accidental contact with the hot surface.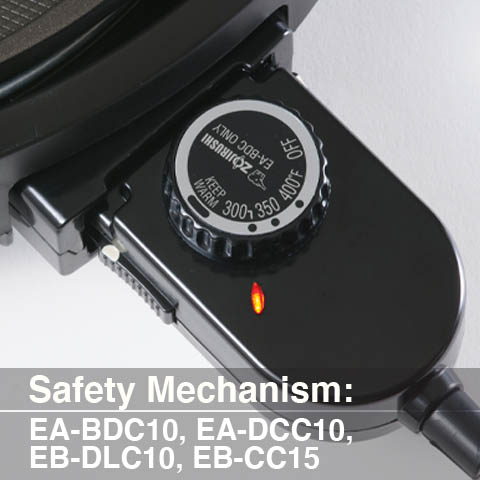 Unique safety feature ensures that the plate will not start heating unless installed correctly.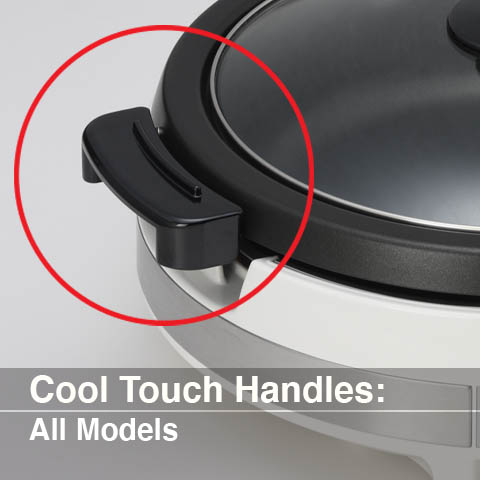 Stay cool, easy grip handles for safe transport of the unit from place to place. Moving the appliance while in use or when filled with food is not recommended.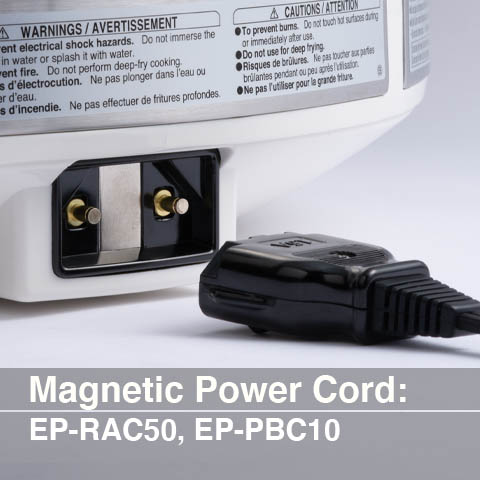 Magnetic power cord detaches easily if yanked accidentally, preventing the unit from being pulled off the kitchen counter.
ZOJIRUSHI 101 SUBSCRIBER'S SURVEY
Zojirushi 101 Subscribers!
Answer this issue's survey and be entered to win our special prize!
If you have not yet registered, click the SUBSCRIBE button below to be directed to the registration page.
You'll find some great prize offers just for registering!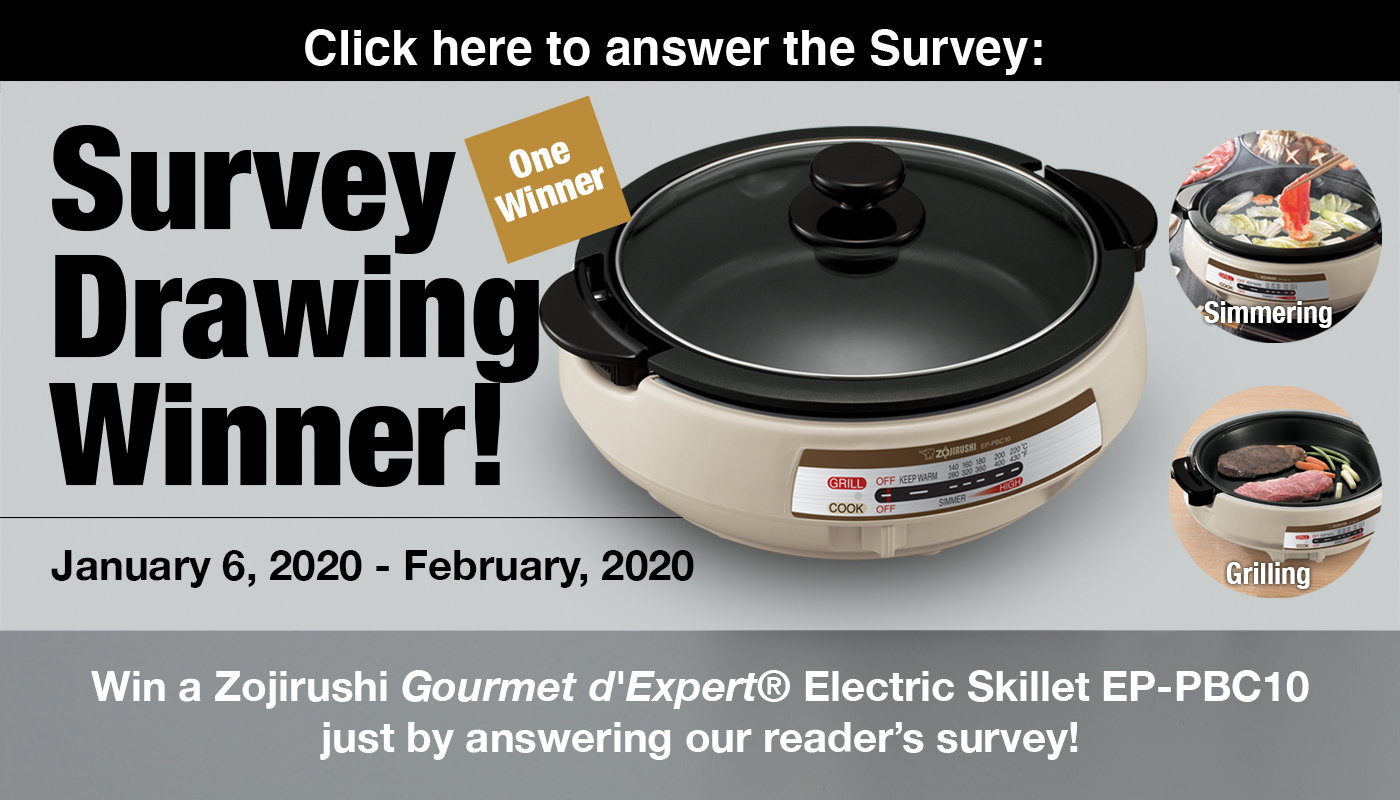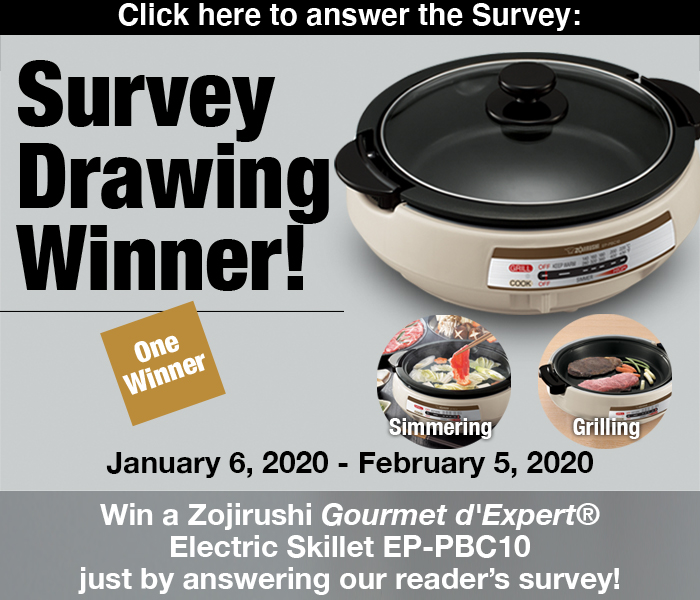 Click here for rules concerning the drawing.