---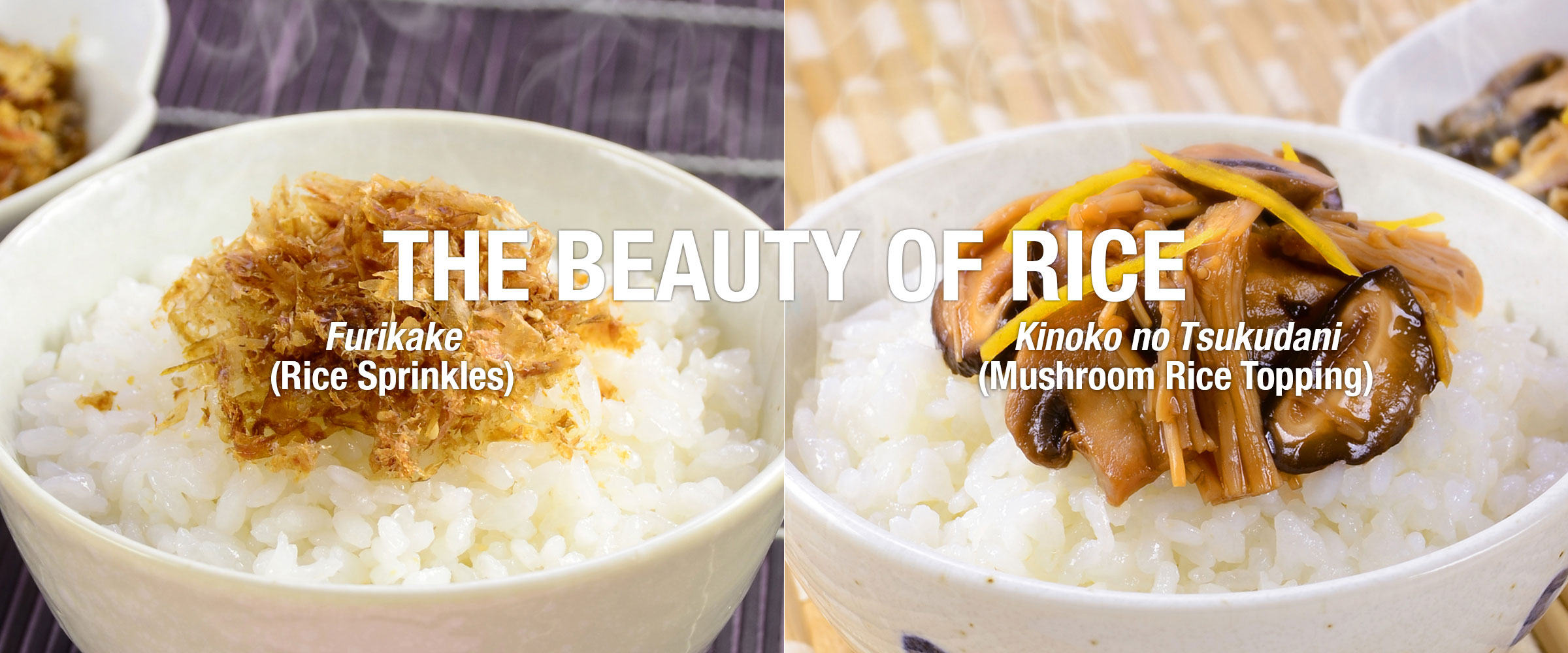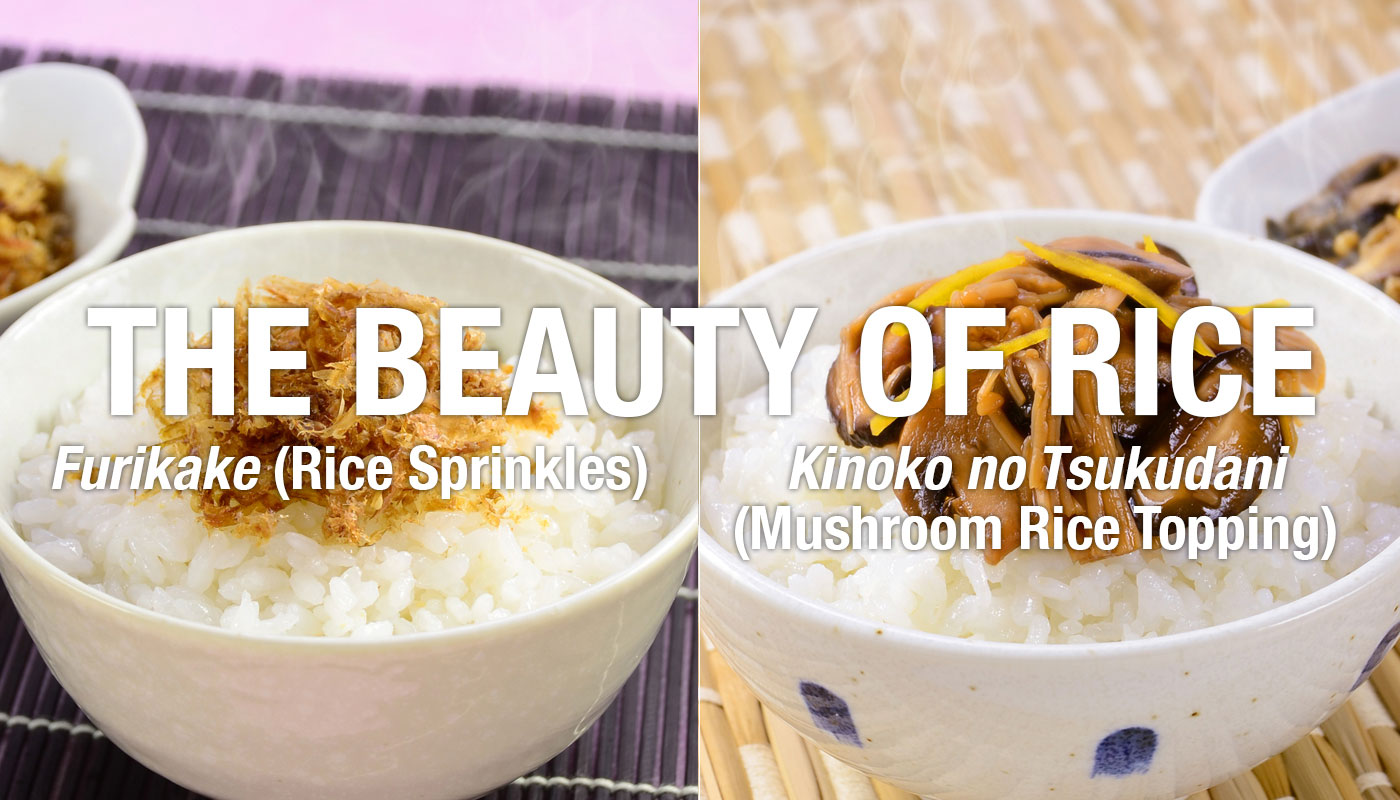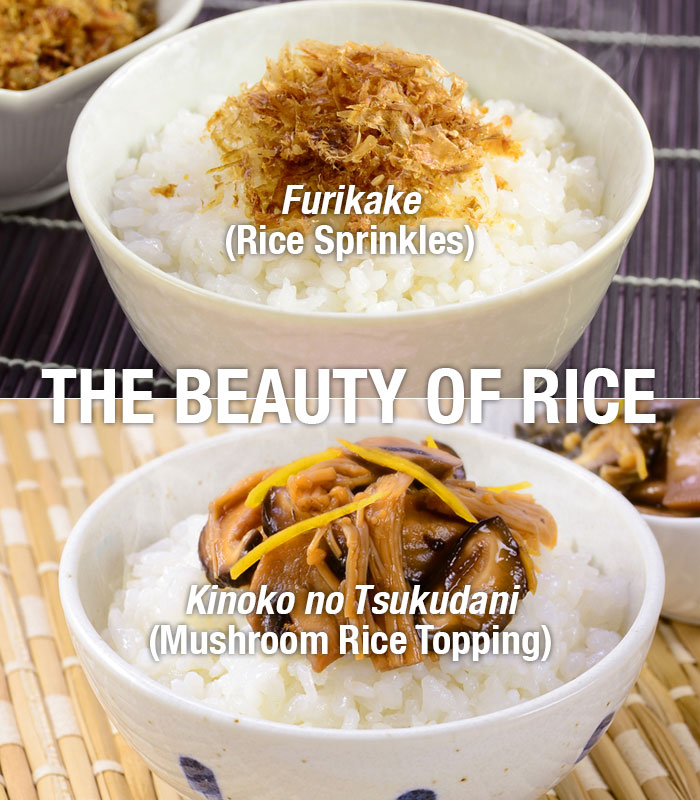 Zojirushi cooks rice with a passion. We think there's nothing more beautiful than a potful of plump, glistening rice, each grain looking perfectly shaped and moist. With a subtle sweetness and a fluffy firmness in every bite, we just love rice! Welcome to the rice issue—we're going to uncover the many ways to enjoy your best rice life, right here!
KITCHEN LAB 101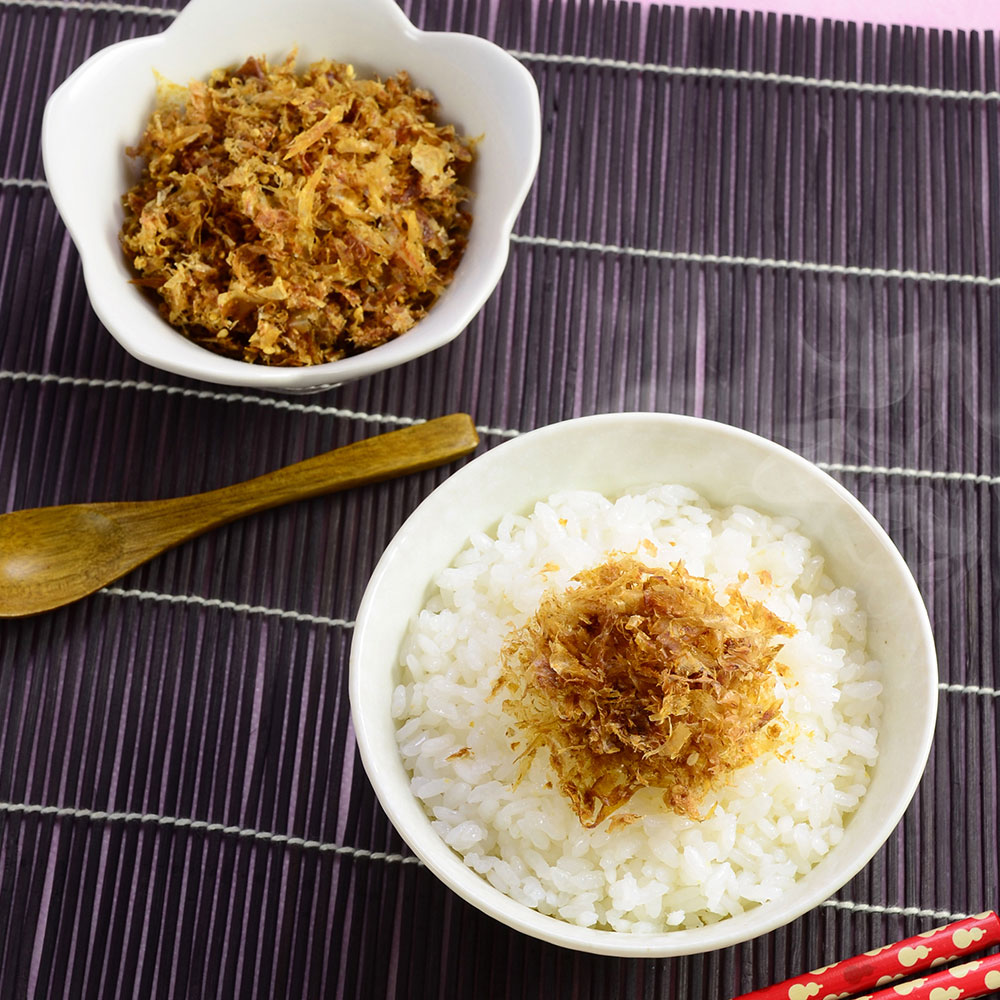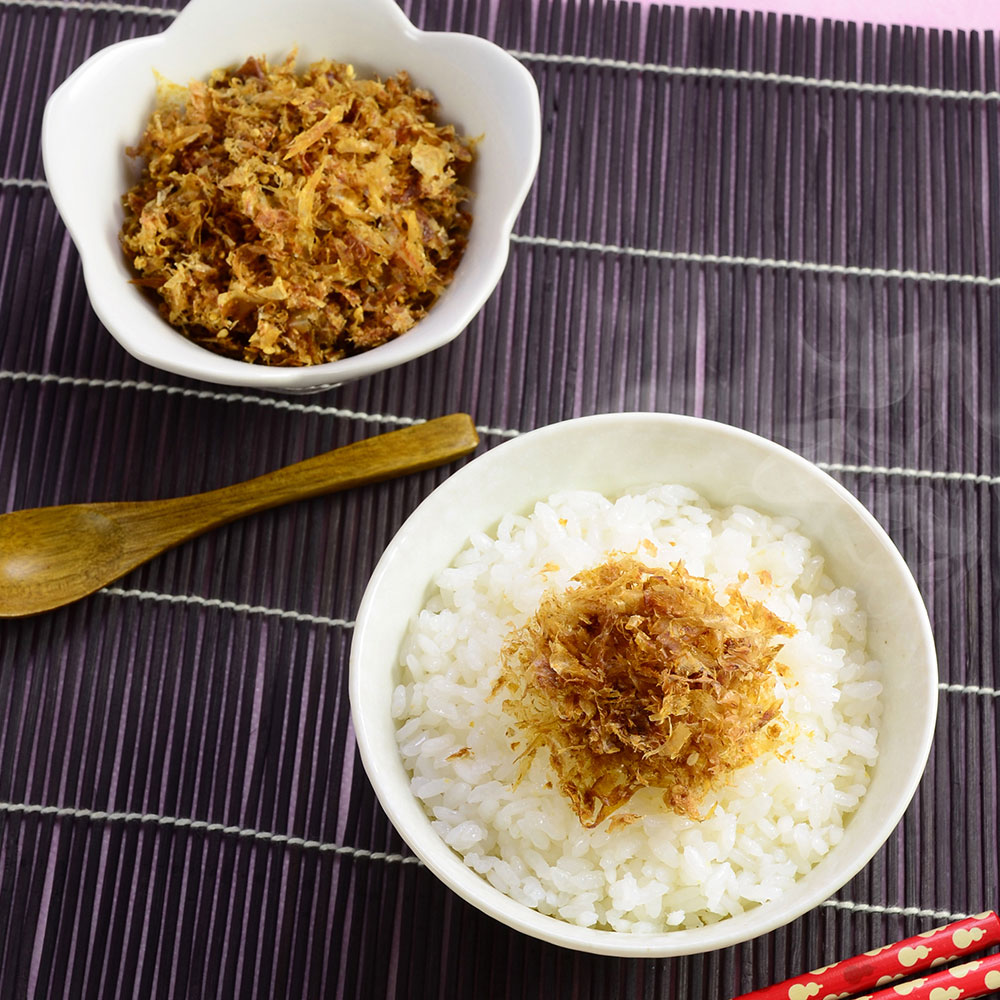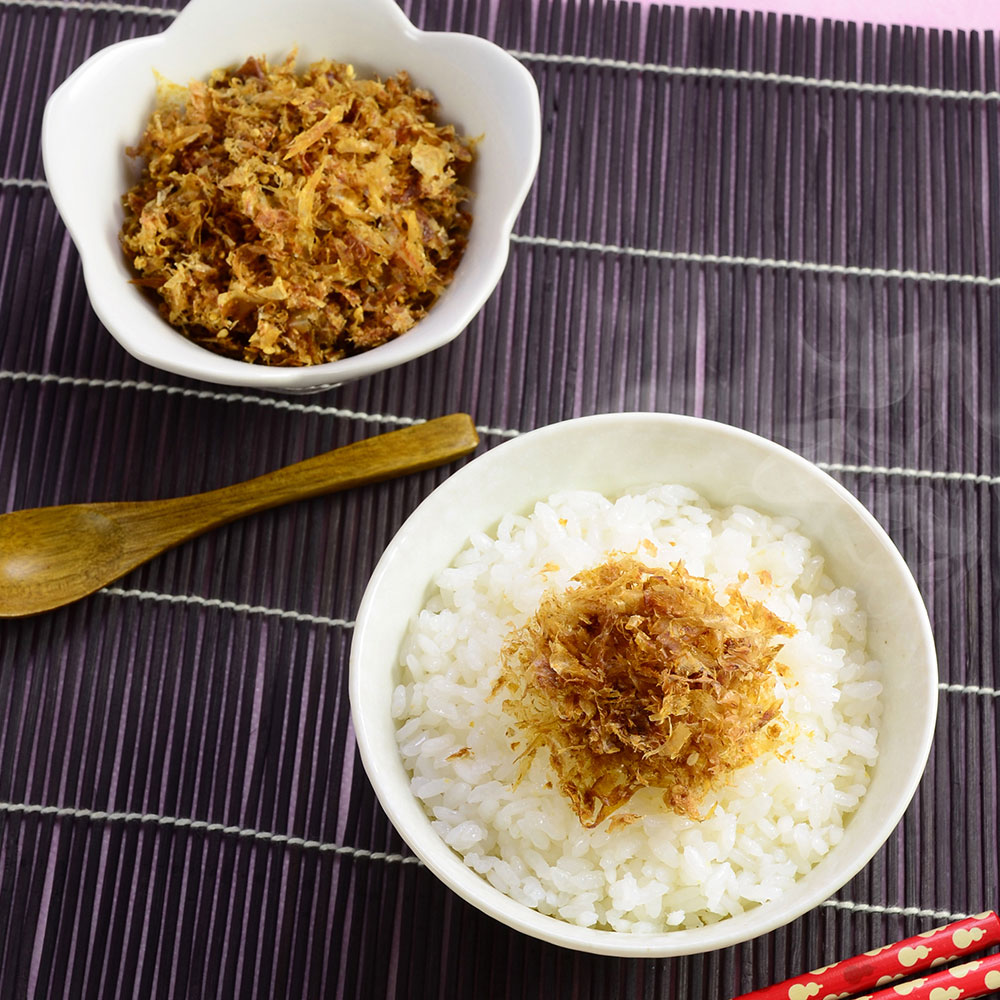 Furikake

(Rice Sprinkles)

You've seen these at your local Asian supermarket. Now learn how to make your own—kids love furikake anytime, and you will too!
Kinoko no Tsukudani


(Mushroom Rice Topping)

Full of umami flavor, this creation of mushrooms and flavors is the perfect topping on a bowl of hot steaming rice. Have it for a snack or at the end of a meal!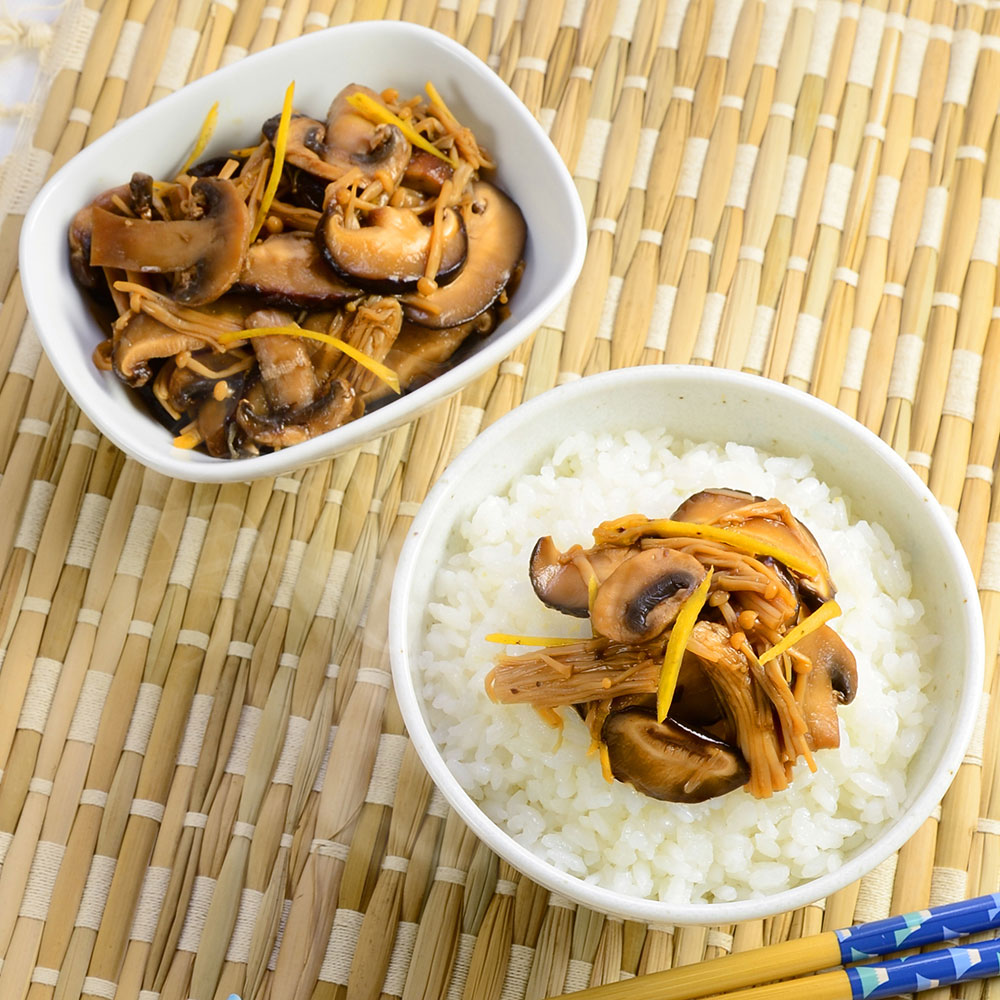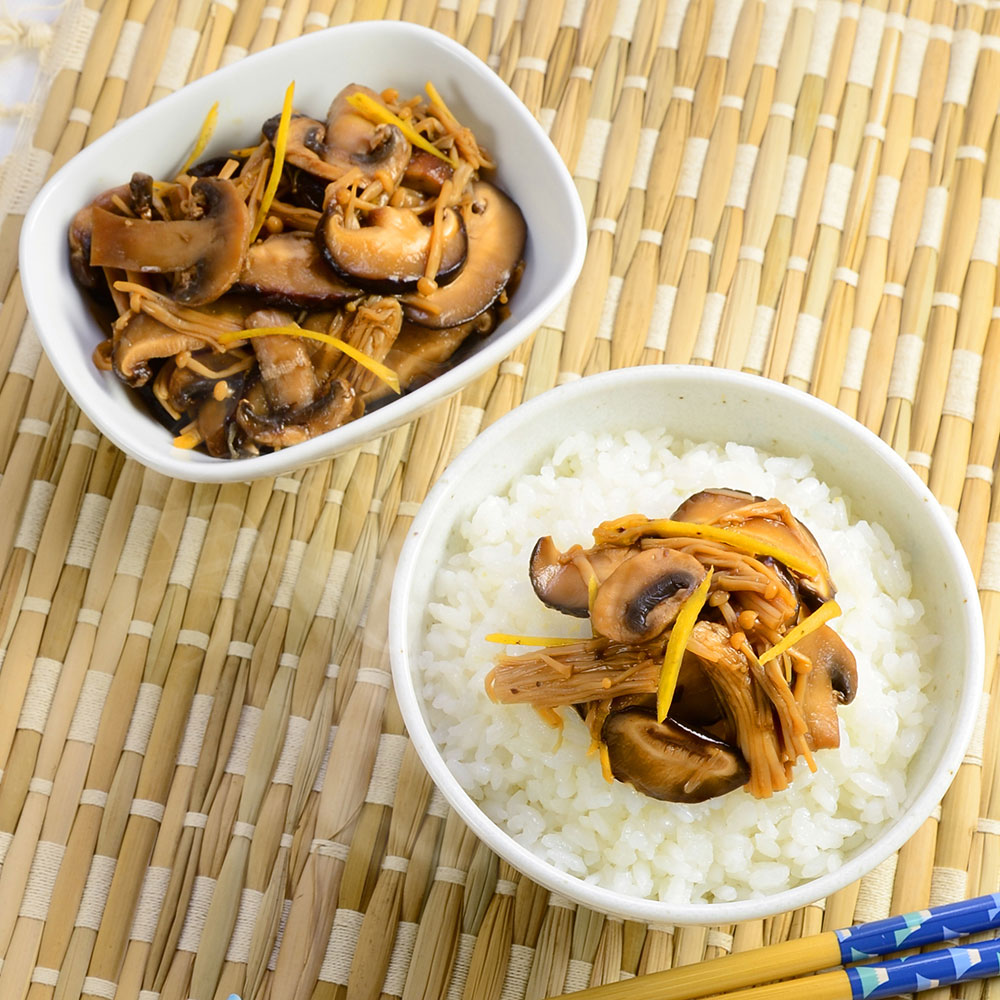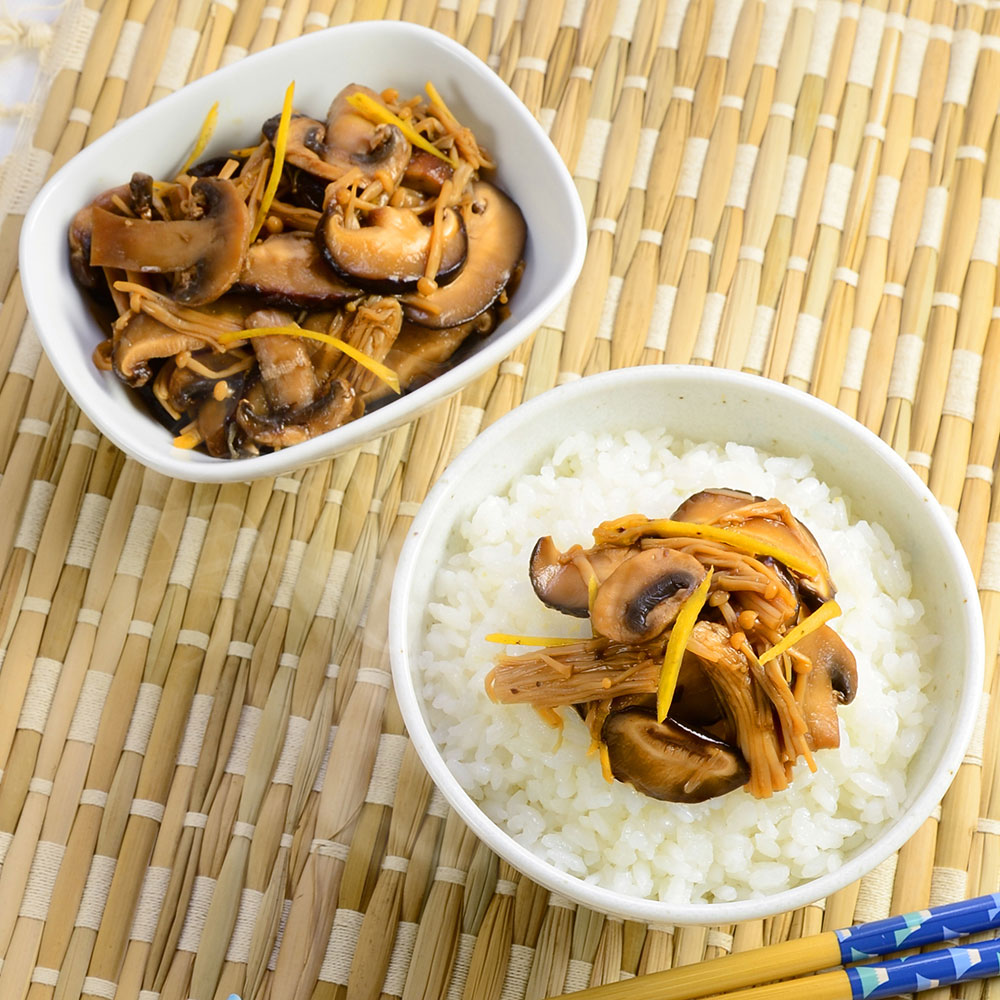 COOKING101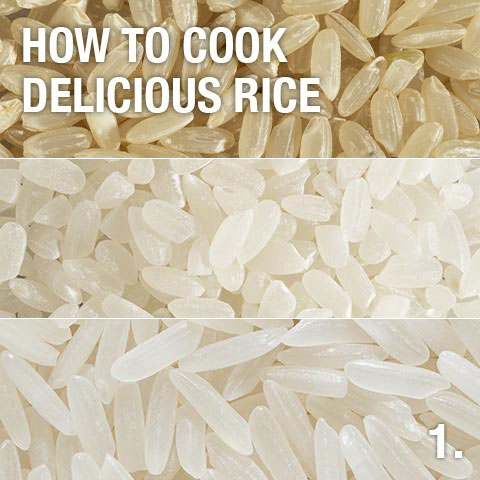 Choose the type of rice you want.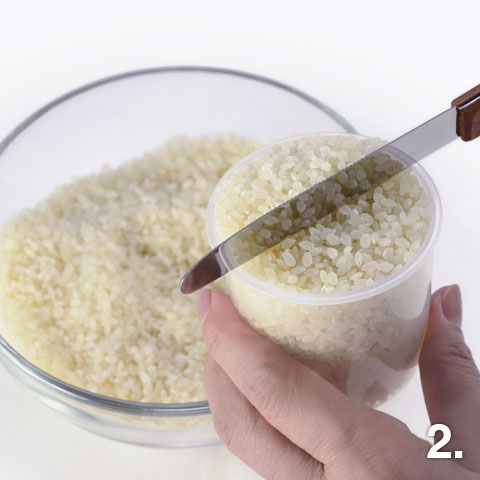 Measure correctly with a Zojirushi measuring cup.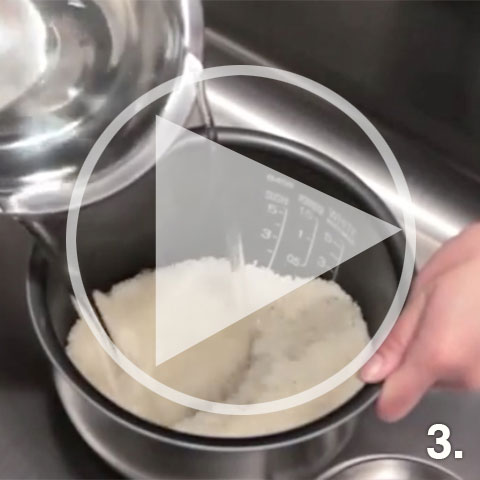 Wash correctly—see our video to learn how.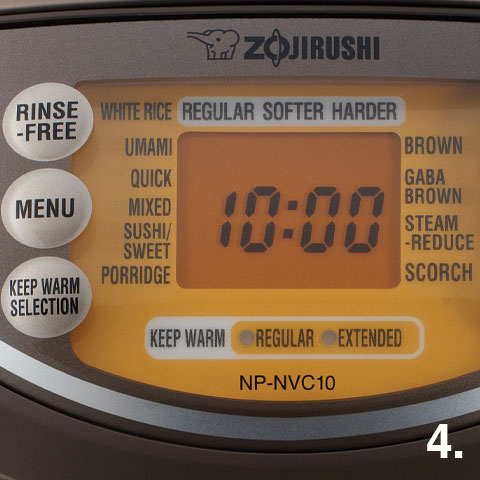 Select the correct menu setting.
The Ways of Rice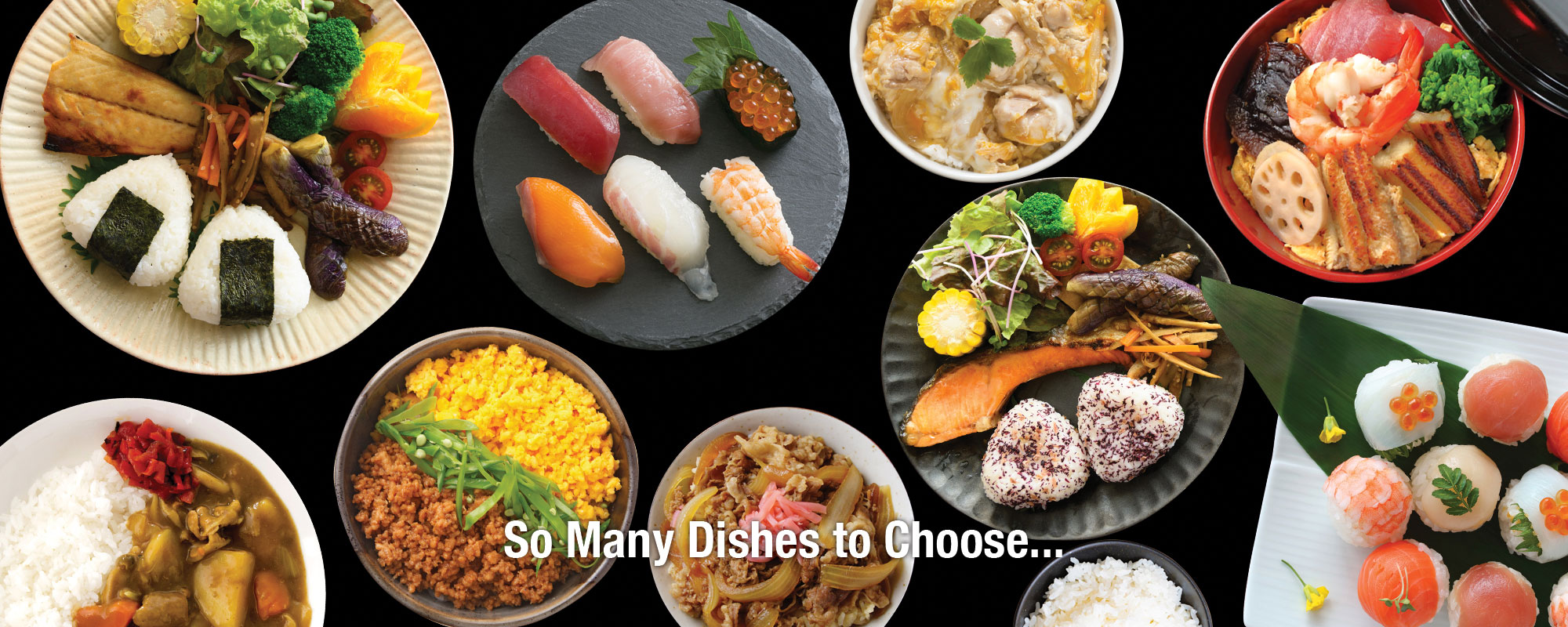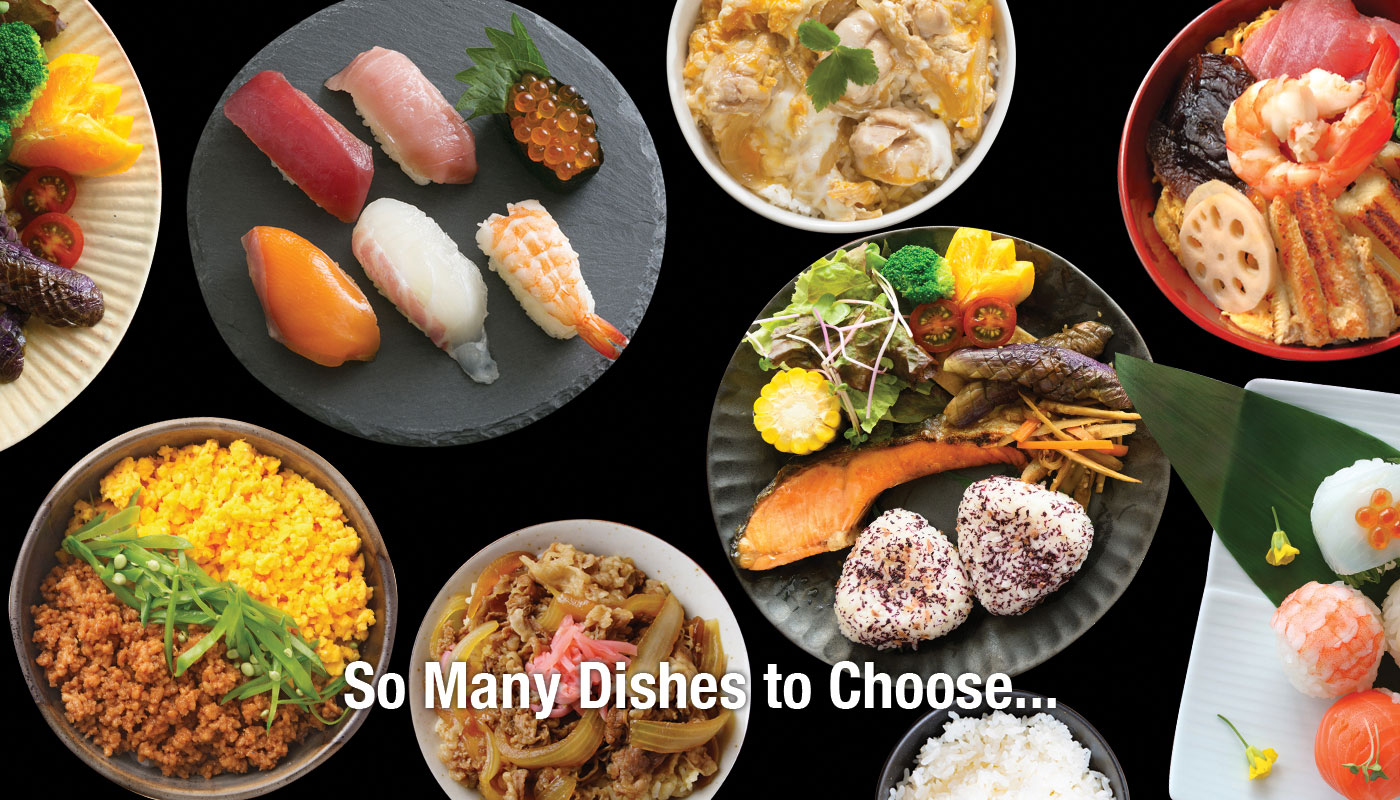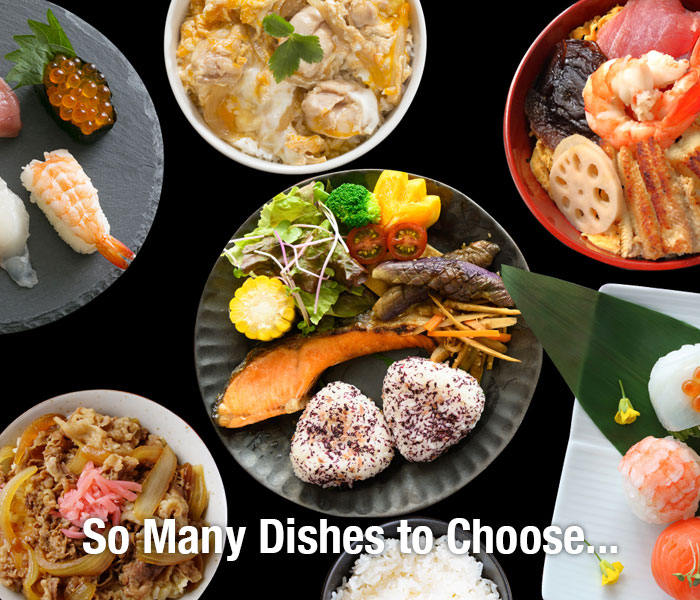 There are countless ways to eat rice, one of the most versatile staple foods on the planet. Think about it the same way as you would bread. You'd have a dinner roll or bread with your soup, stew or barbecued meat, wouldn't you? It's the same with rice—it isn't as bland as you may think, when paired with a saucy entrée, or transformed into a complete dish of its own.
TECHTALK 101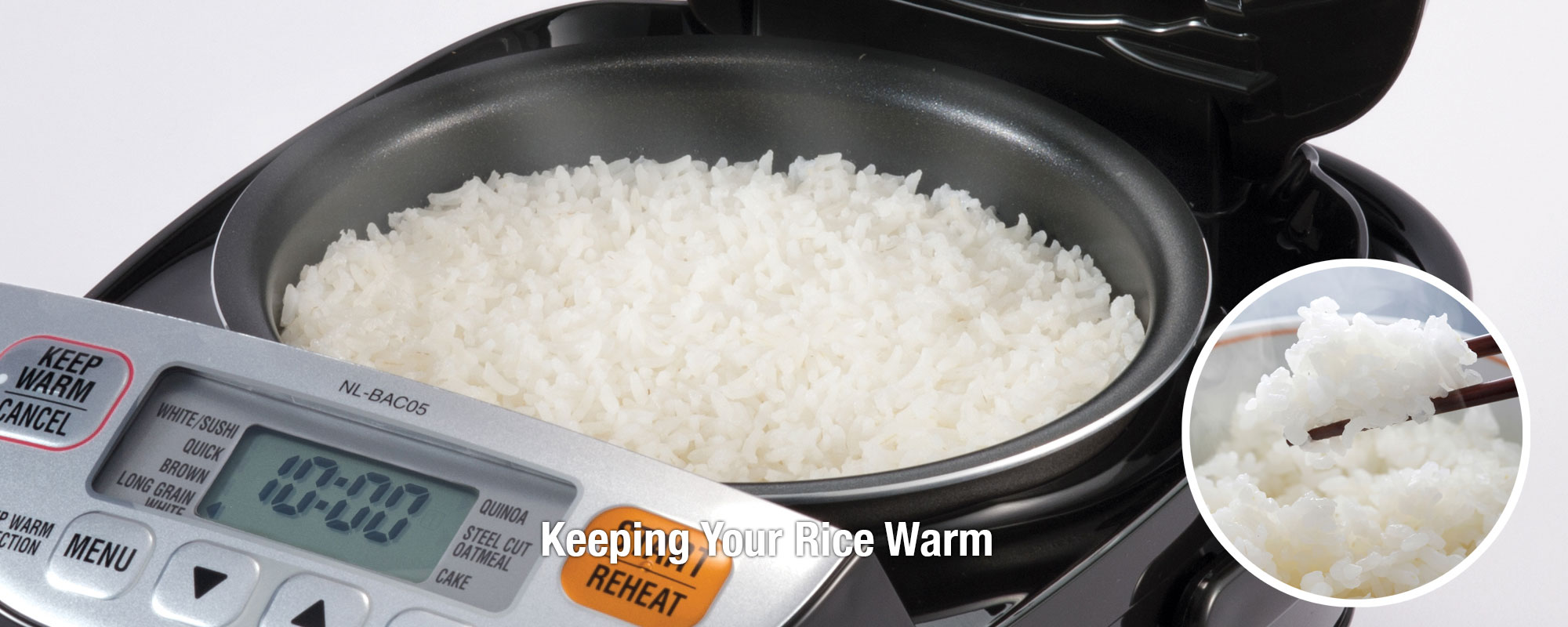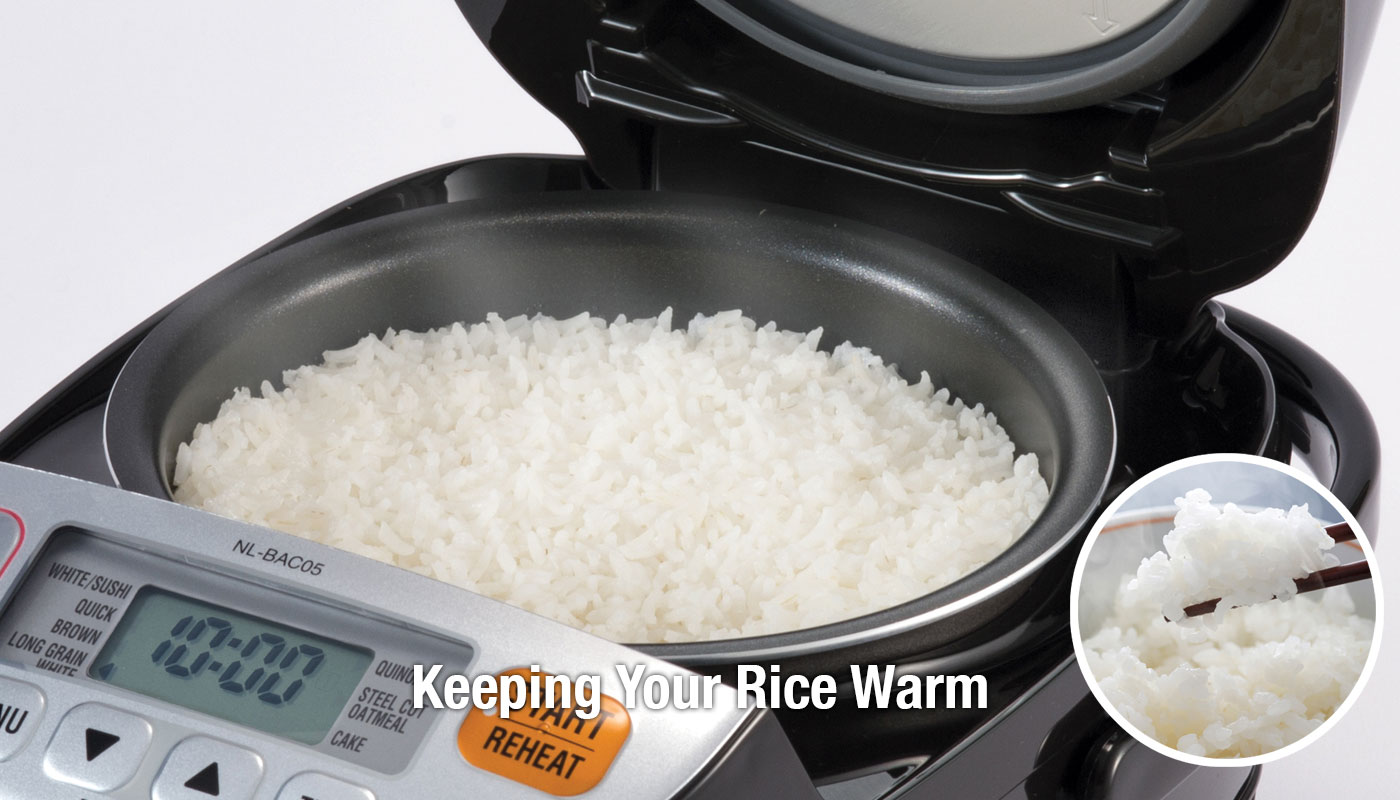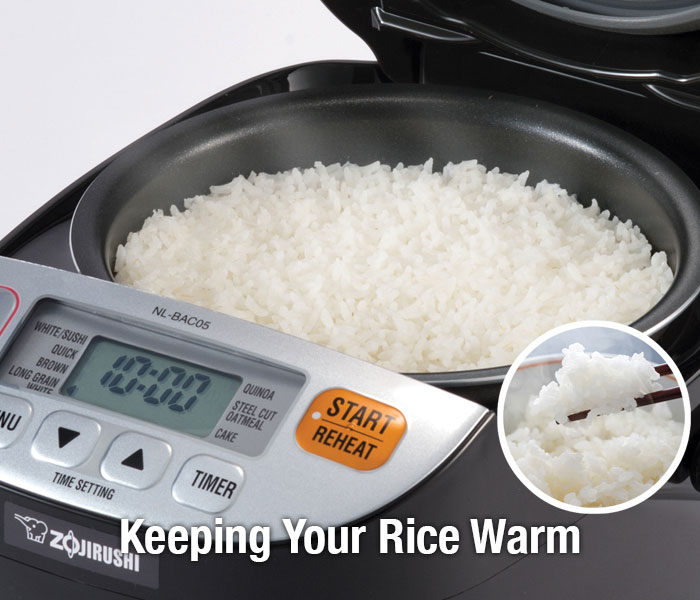 Rice Cooker features to keep cooked rice warm and delicious made possible because it's a Zojirushi product.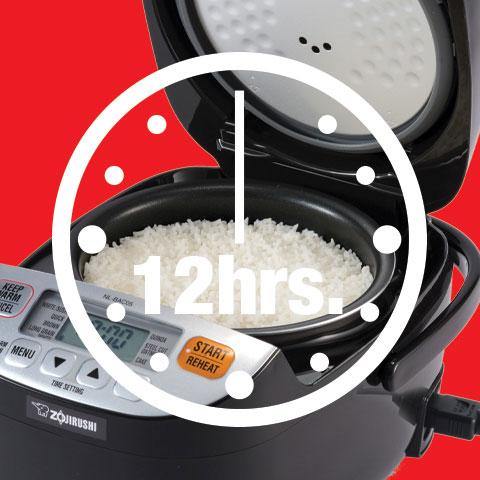 Zojirushi recommends using the Keep Warm feature for no more than 12 hrs. For longer periods, use Extended Keep Warm.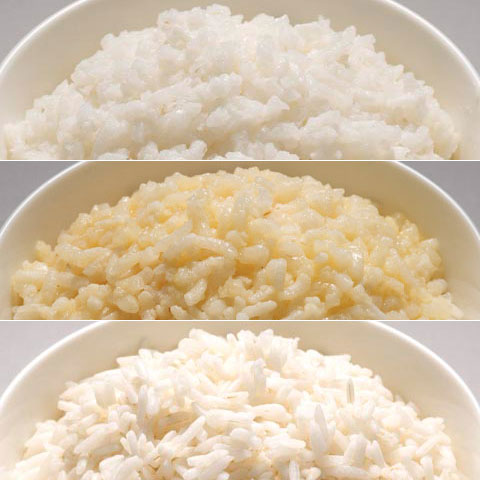 If during Keep Warm, rice gets mushy, yellow or dry, make adjustments by referring to the manual or call Zojirushi for help.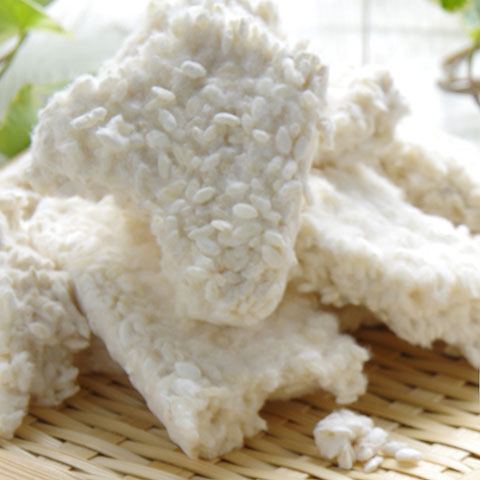 To preserve rice beyond the Keep Warm cycle, we recommend keeping airtight and refrigerating. Rice also freezes well.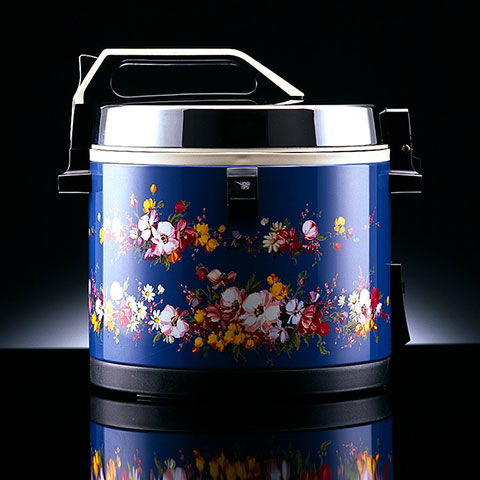 1970: We introduce the world's first rice warming cooker, the Shiawase. Today Zojirushi continues to discover new ways to make delicious rice.
ZOJIRUSHI 101 SUBSCRIBER'S SURVEY
Zojirushi 101 Subscribers!
Answer this issue's survey and be entered to win our special prize!
If you have not yet registered, click the SUBSCRIBE button below to be directed to the registration page.
You'll find some great prize offers just for registering!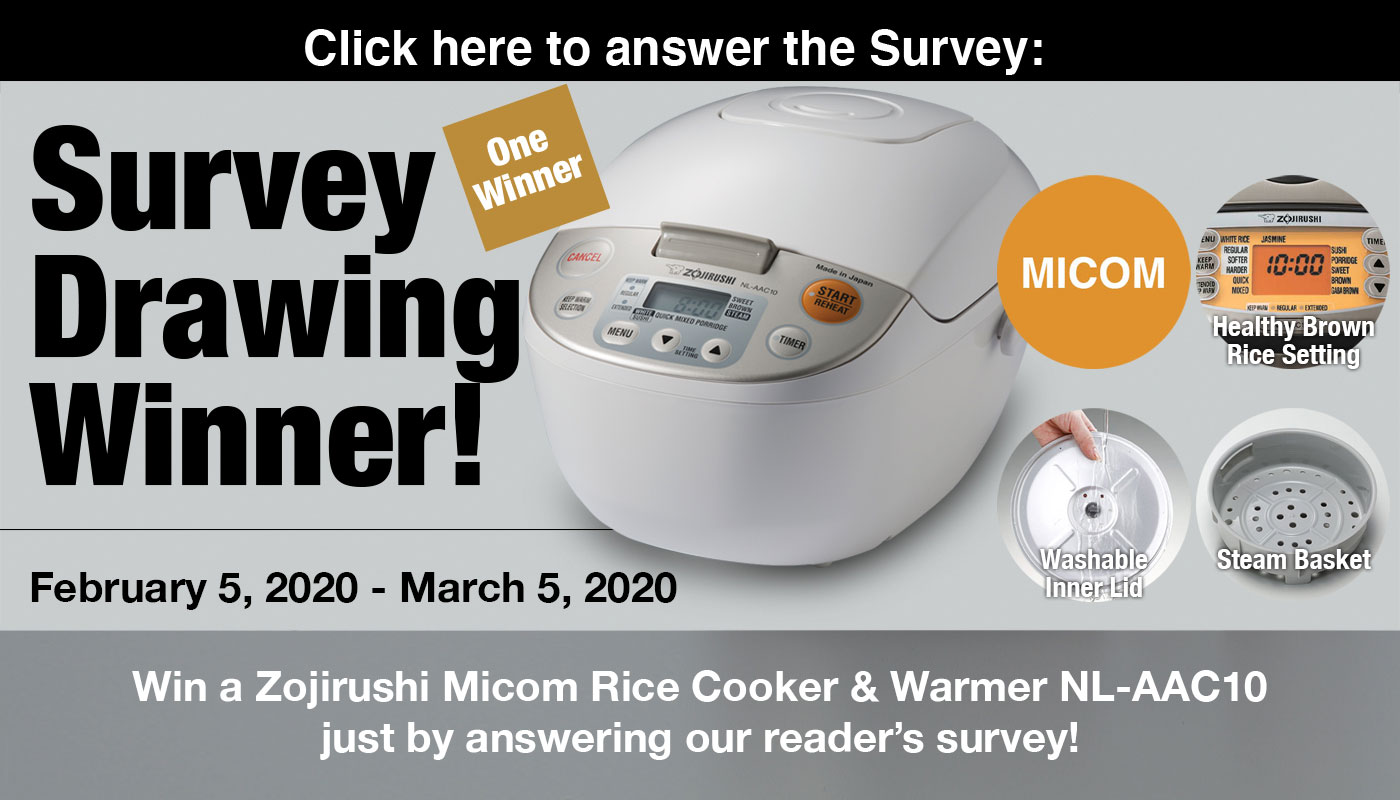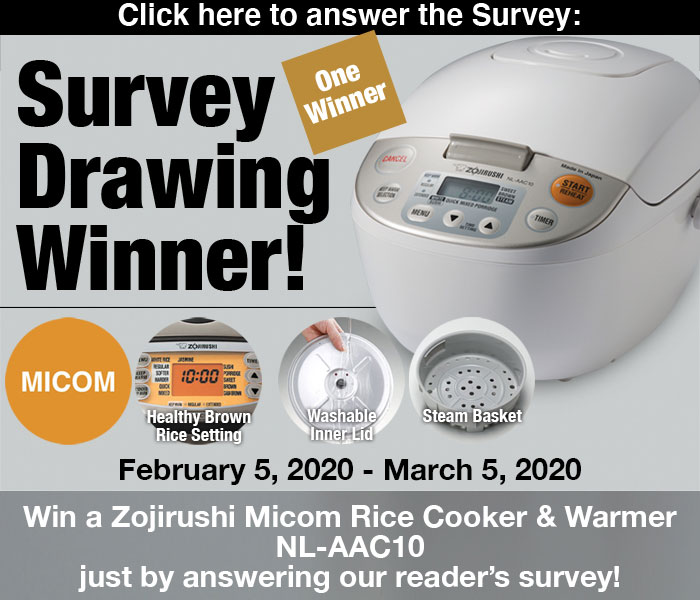 Click here for rules concerning the drawing