---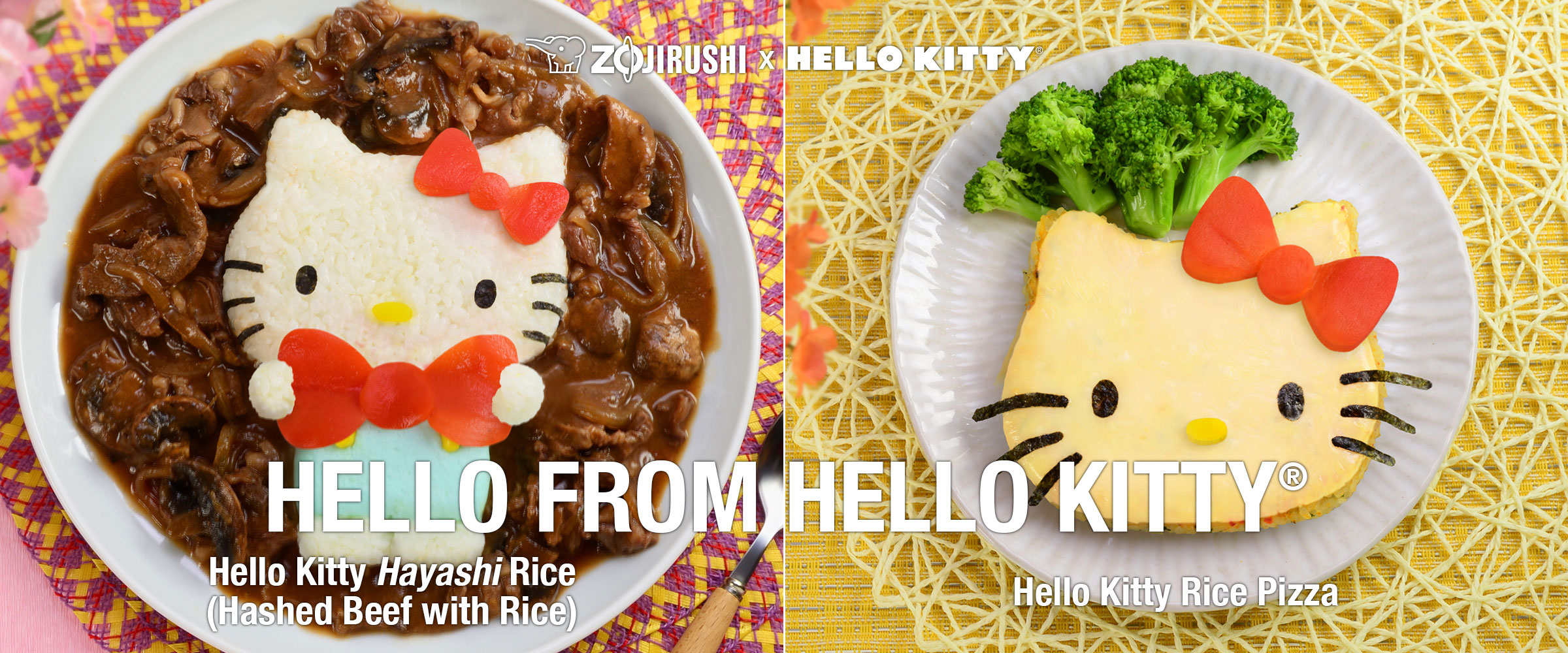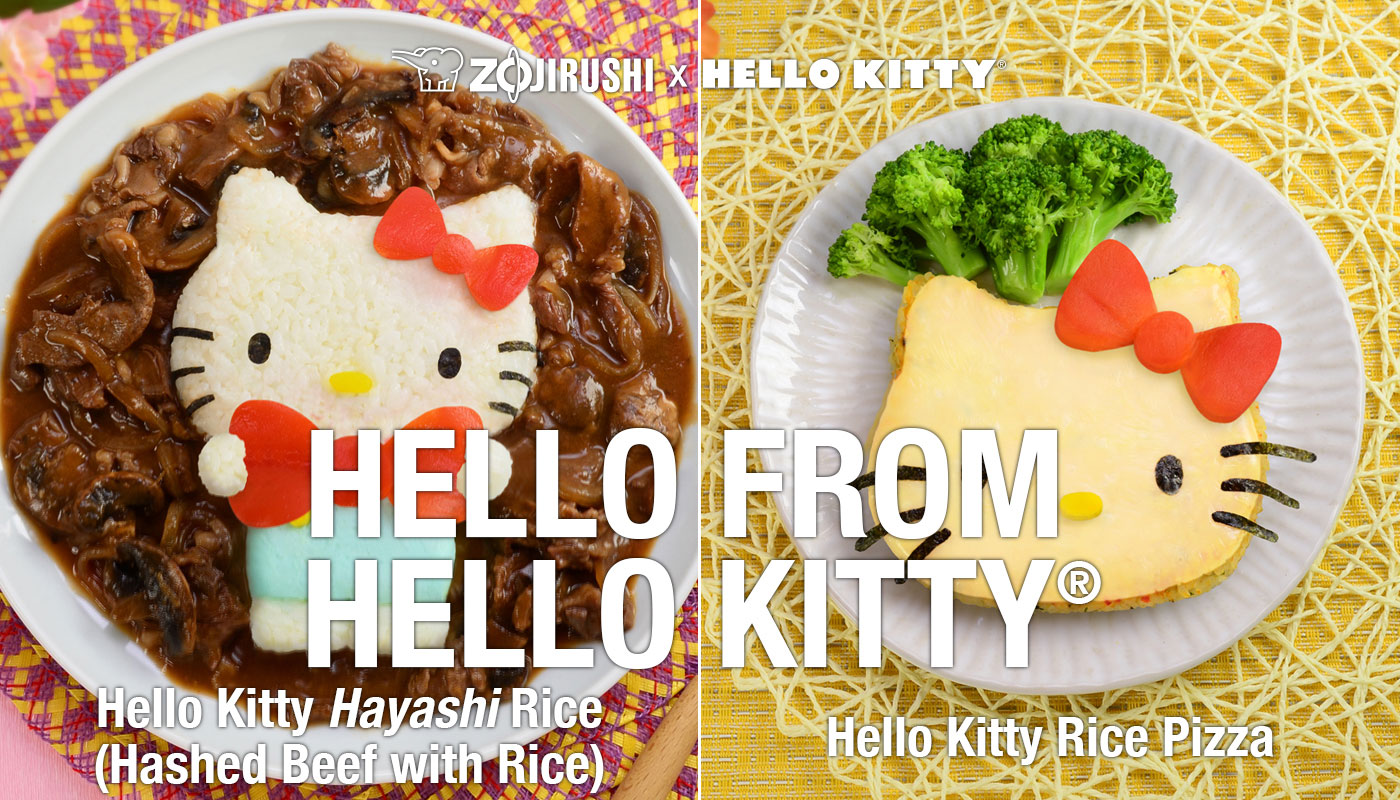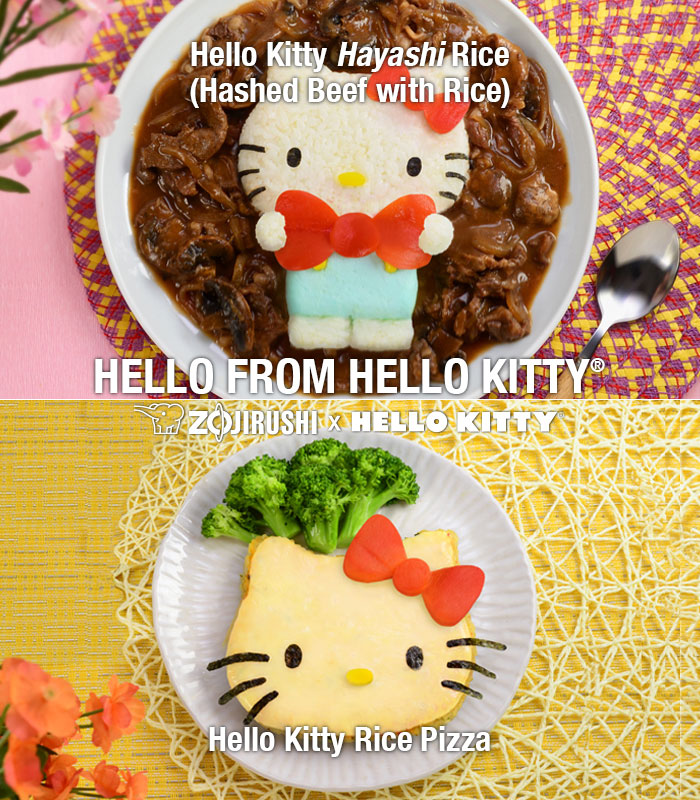 This month Zojirushi presents a special issue from Hello Kitty, celebrating our unique Hello Kitty products and exclusive recipes made just for her. So for all you fans (and we know you're out there), get ready for cuteness overload with everyone's favorite girl! Your kids are going to love this, but admit it—so are you! After you make these delicious Hello Kitty dishes, you can read all about her friends and family later on in this issue.
KITCHEN LAB 101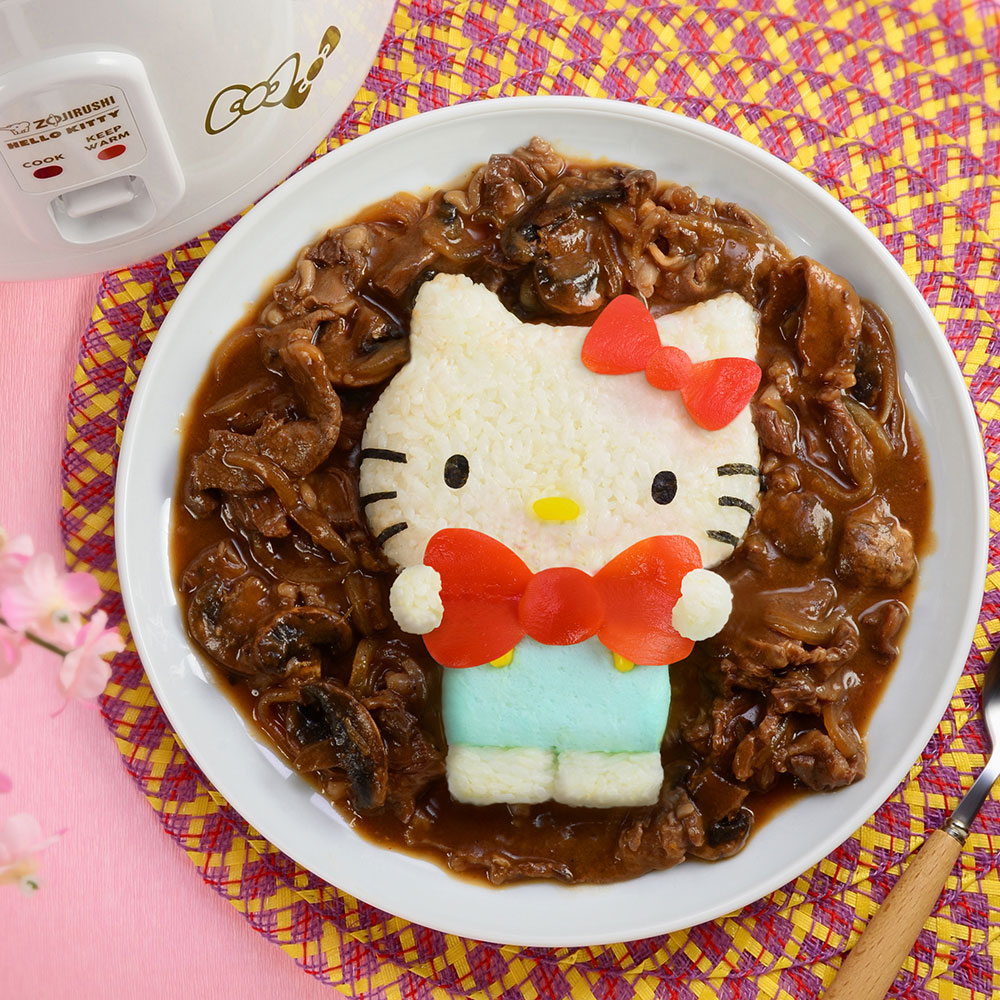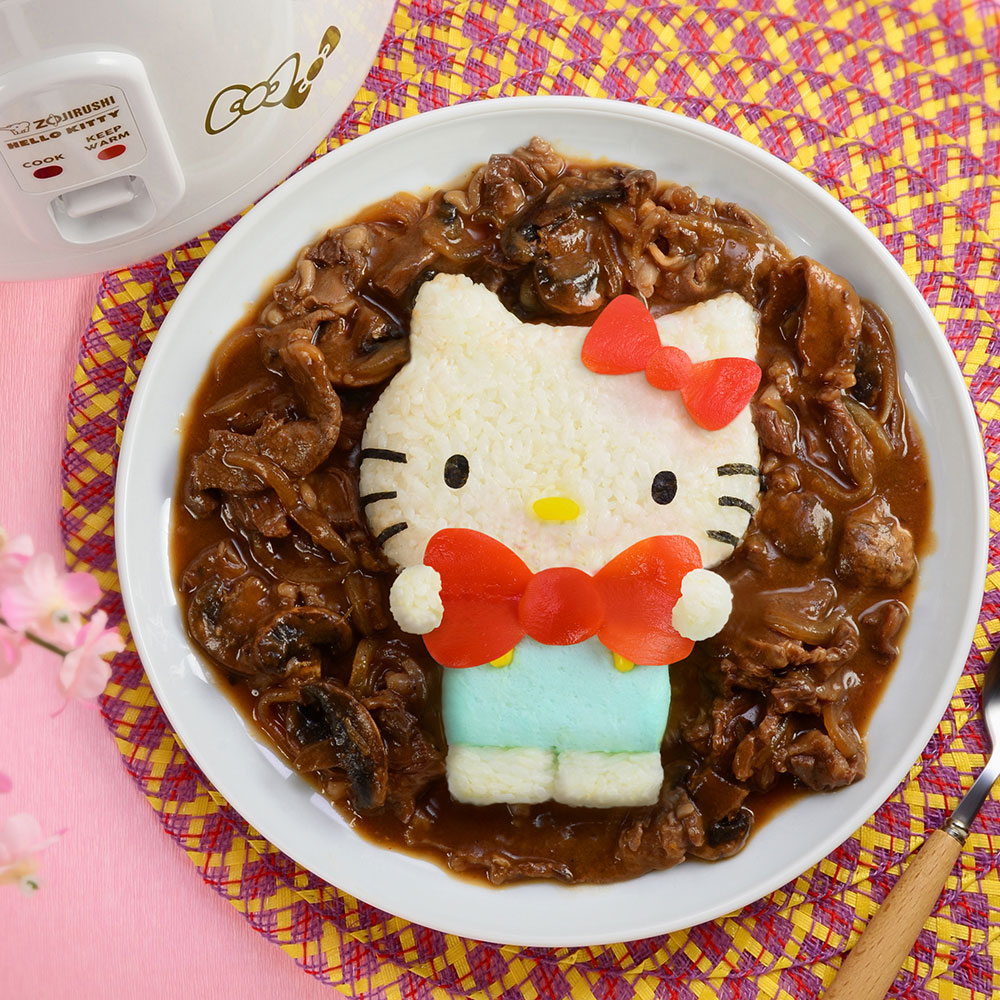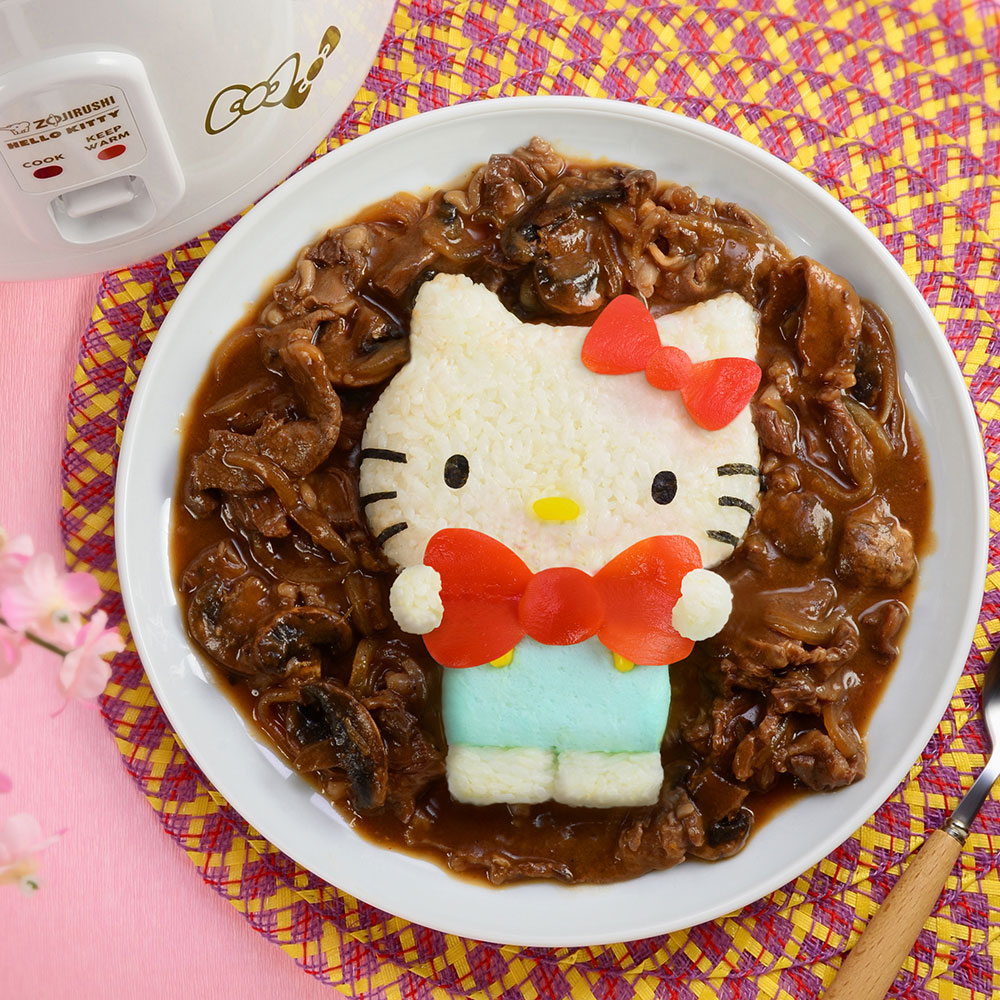 Hello Kitty
Hayashi

Rice
(Hashed Beef with Rice)

Make this savory beef stew, Hayashi style—a Japanese hashed beef favorite in a zesty demi-glacé sauce. Then top with Hello Kitty made from rice!
Hello Kitty Rice Pizza
Yes, it's pizza flavored rice! You can bake this in your frying pan and decorate with a cheese Hello Kitty face. Makes enough for 4 personal rice pizzas.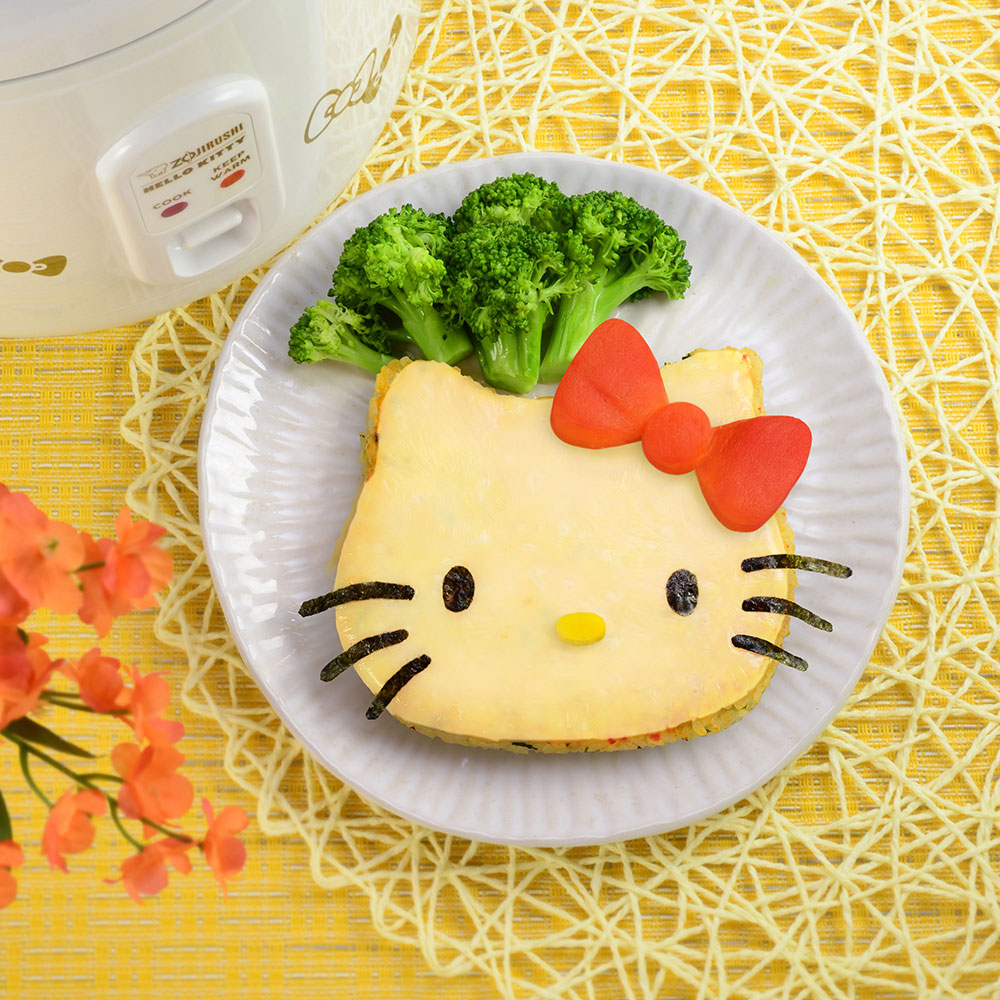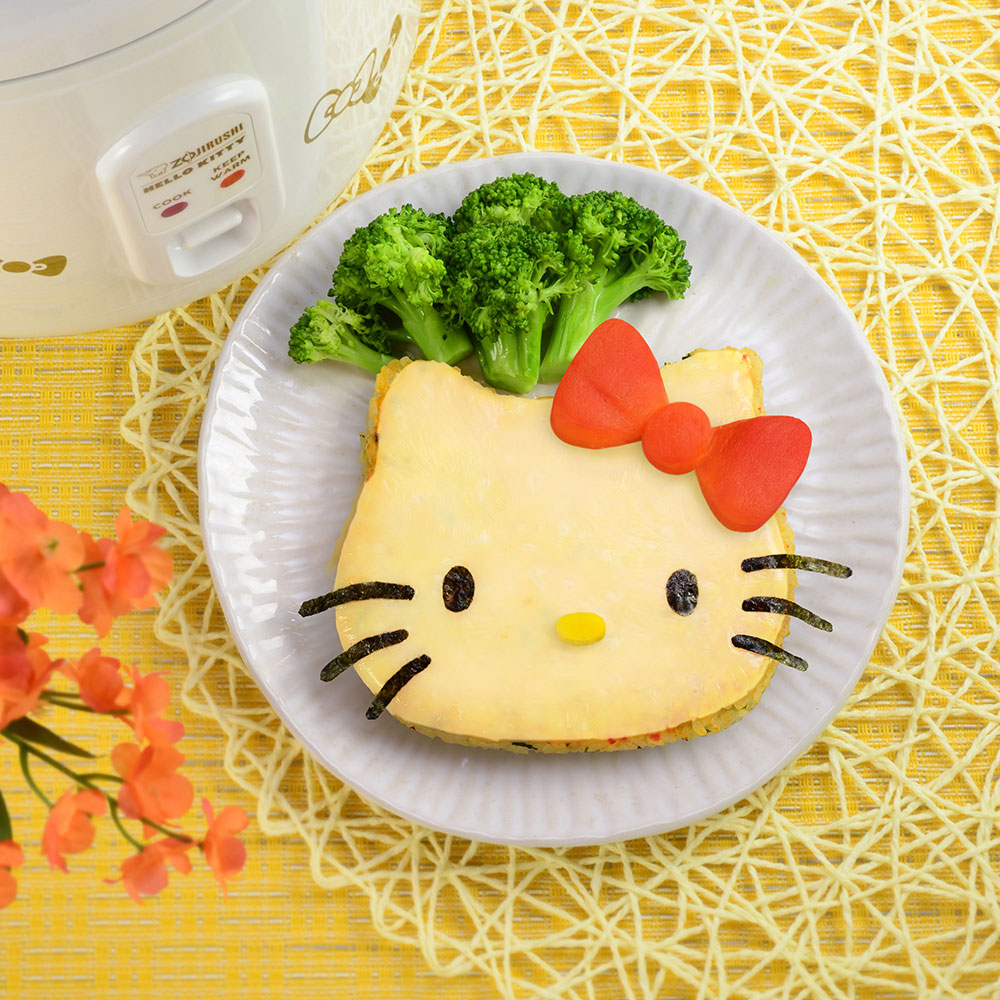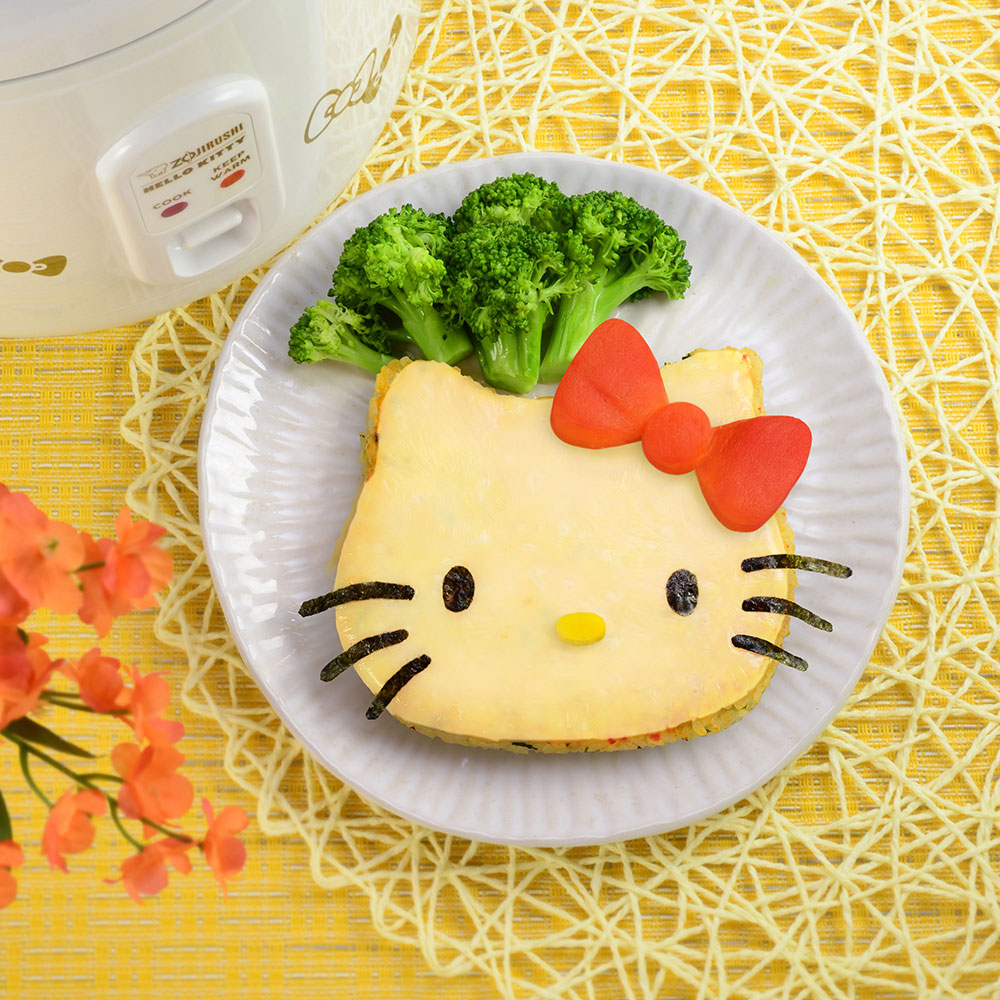 Hello! My name is Hello Kitty!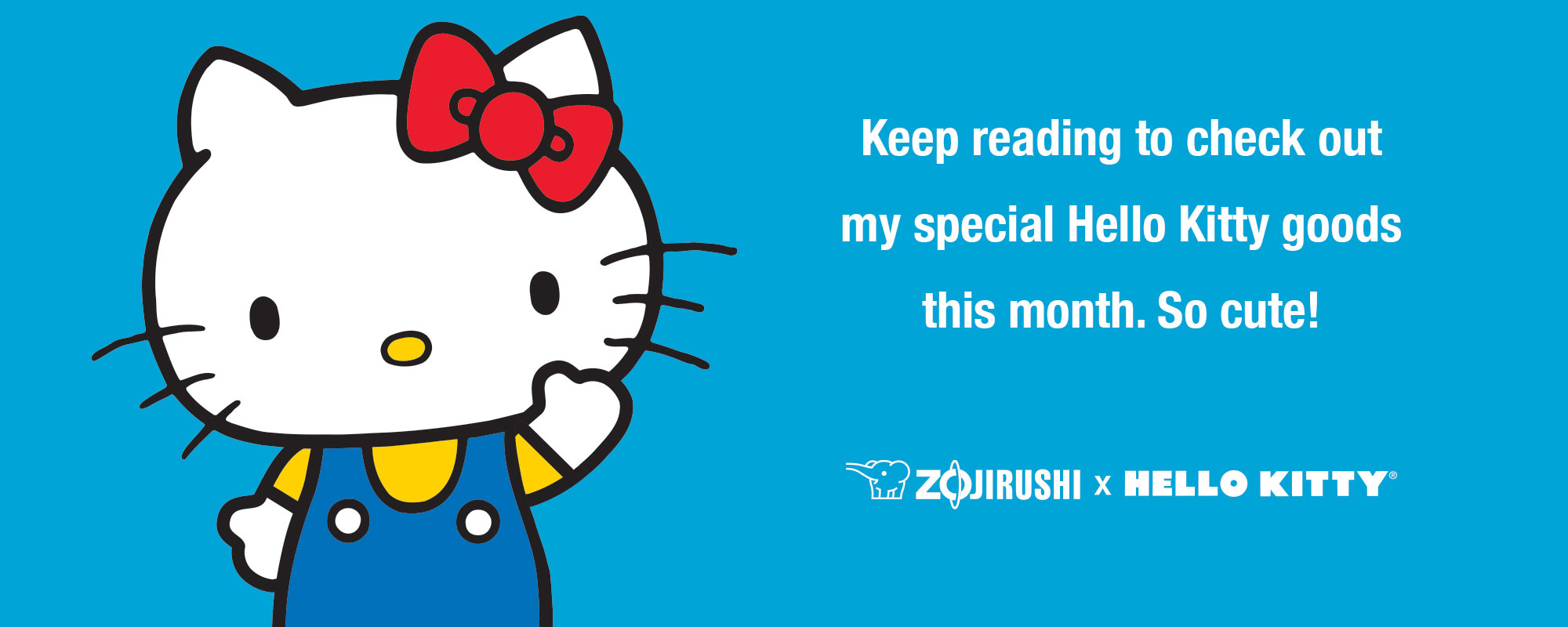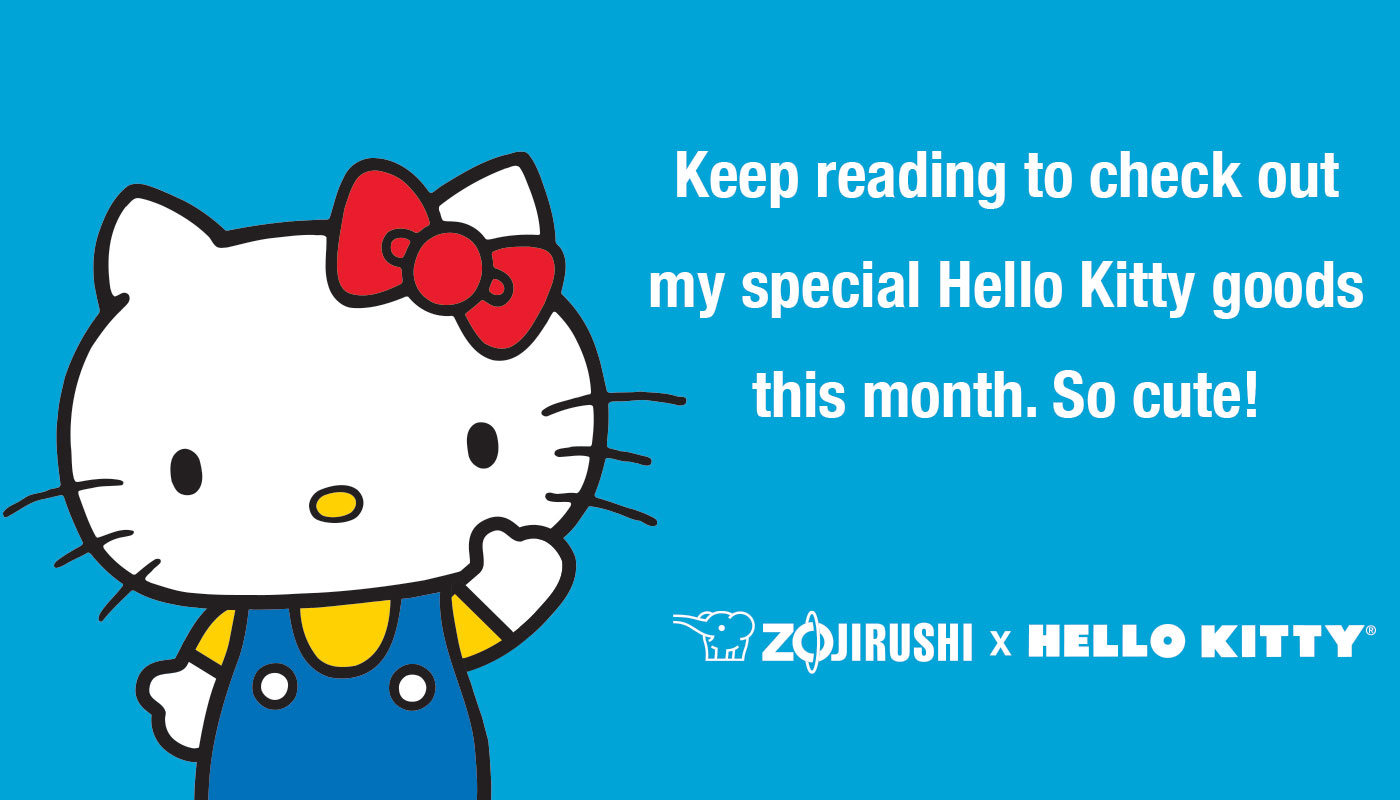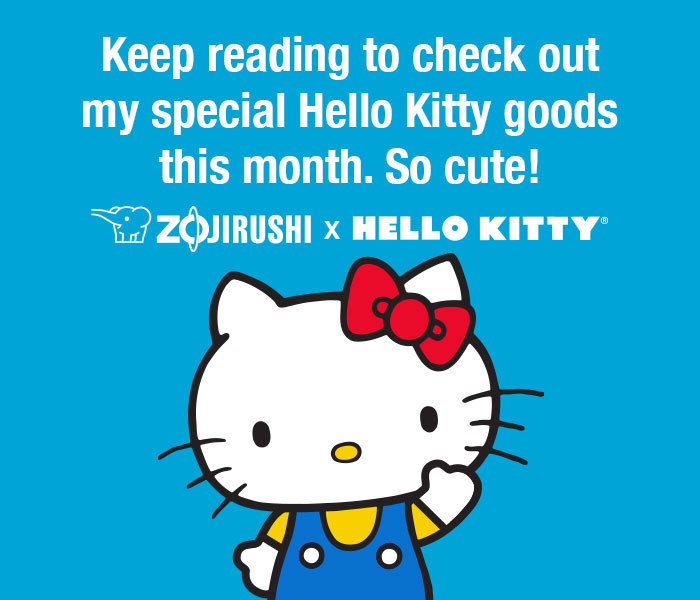 More About Me:
My height: 5 apples tall. My weight: 3 apples. My personality: always cheerful and always kind. I love to bake cookies and play piano. My dream is to become a concert pianist or a famous poet. I am very good at music and my favorite subject is English. My favorite food is my Mom's apple pie. My best friend is my twin sister Mimmy. Come meet my family and my companion, Dear Daniel!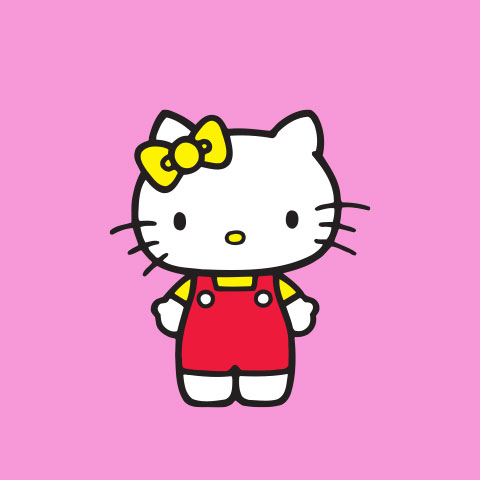 Mimmy
This is my twin sister. She's a little bit shy and very ladylike. Mimmy wears her yellow ribbon on the opposite side as me.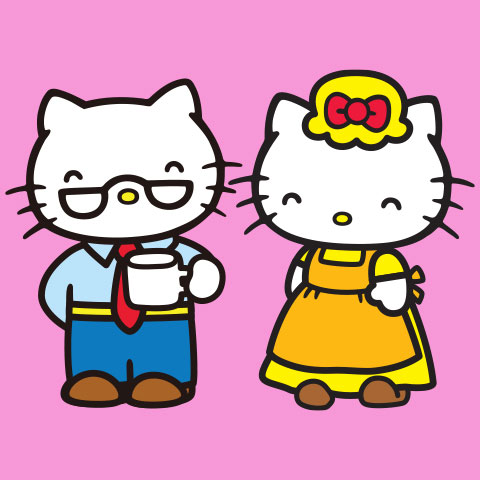 Papa and Mama
My parents. Papa is hard working and a wonderful father to me and my sister. Mama loves to cook and bakes the best apple pies.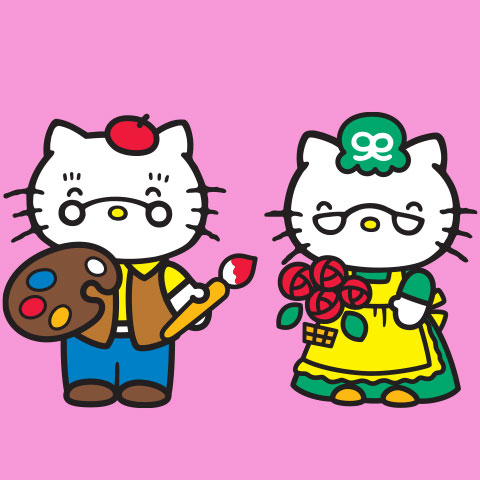 Grandpa and Grandma
Grandpa loves to paint and is always telling everyone funny stories. Grandma loves embroidering and makes the best pudding ever.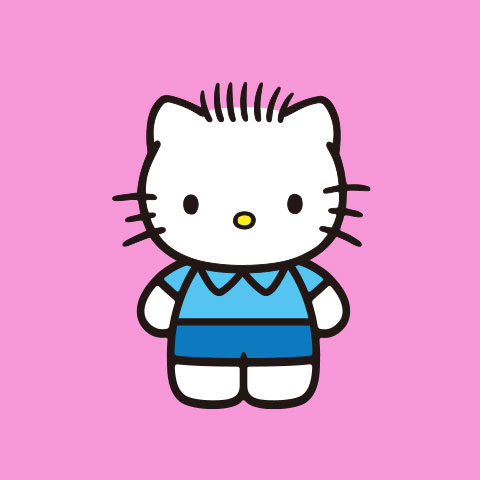 Dear Daniel
Dear Daniel has been my companion since childhood. His spiky hair is the key to his look. Dear Daniel is a sensitive guy and finds wonder in even the smallest things.
Hello! Meet Our Hello Kitty Rice Cooker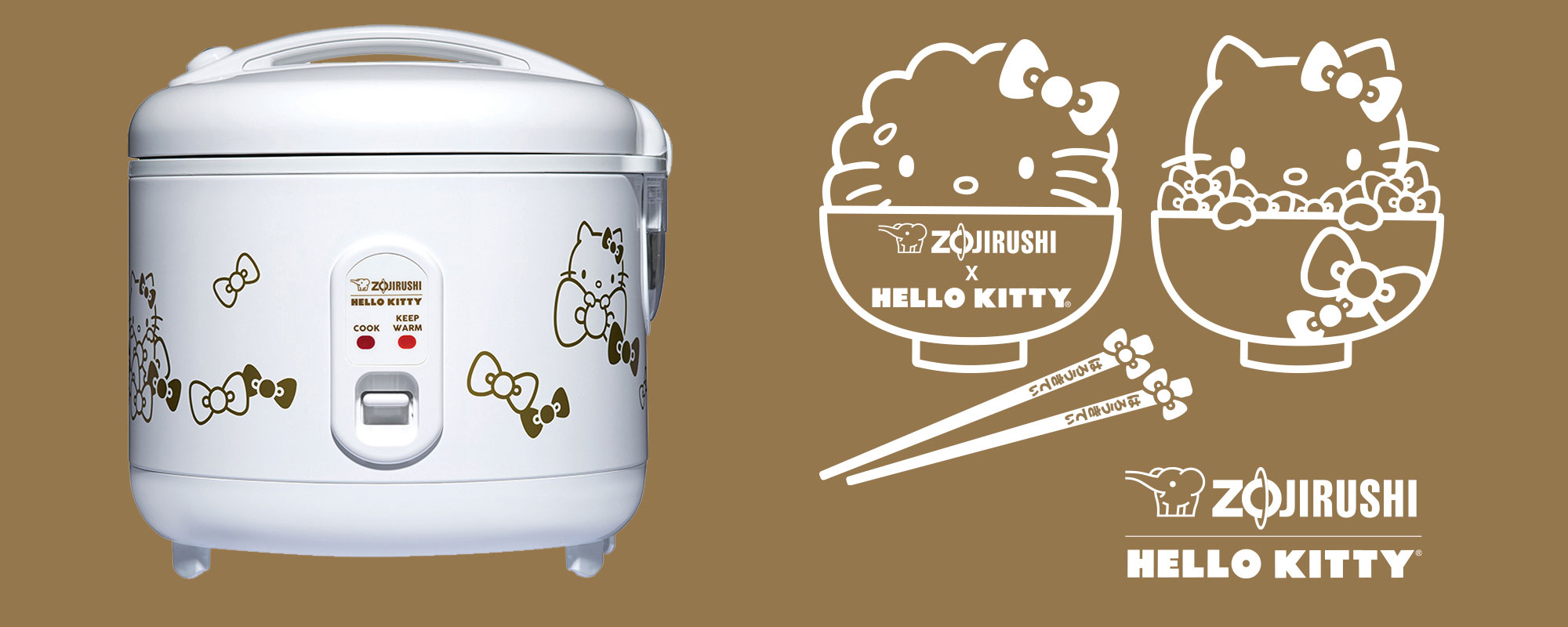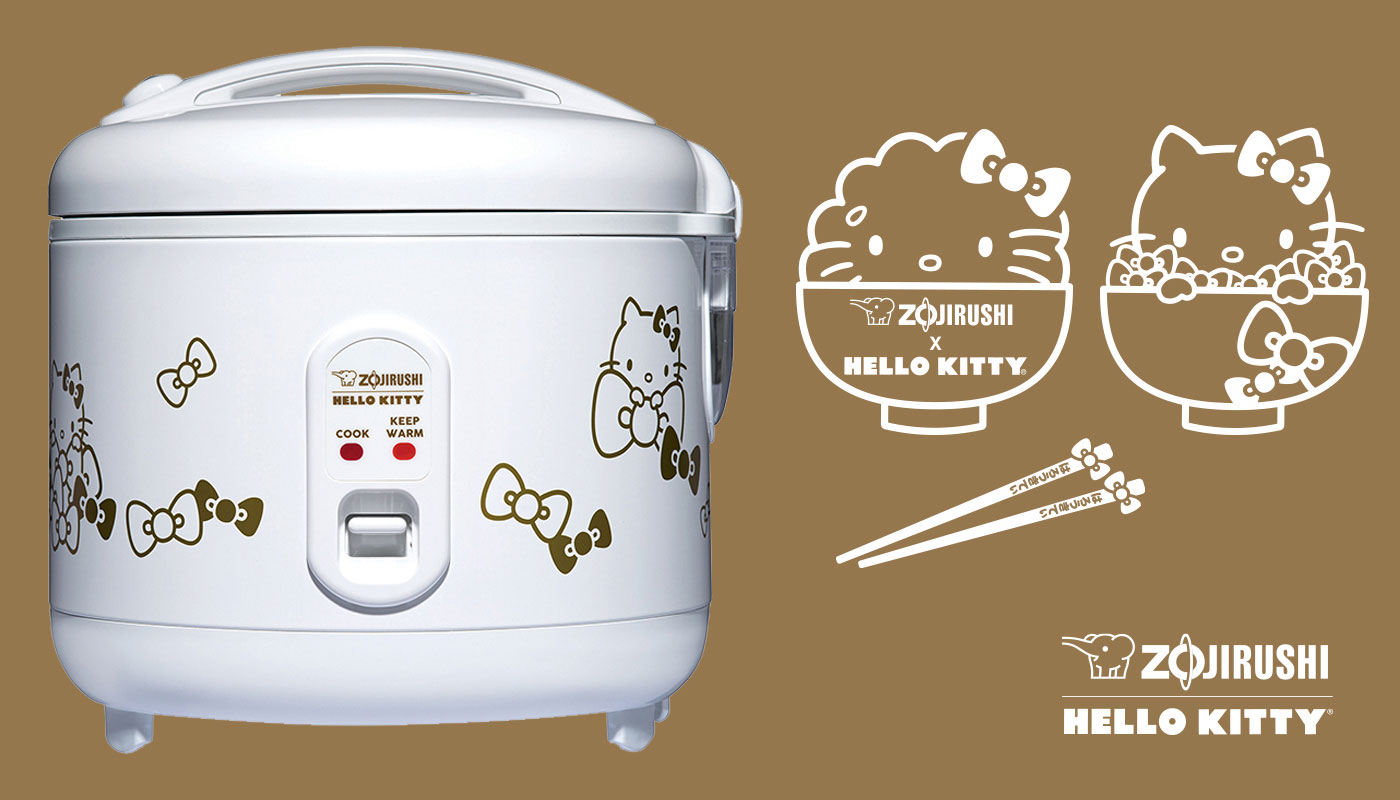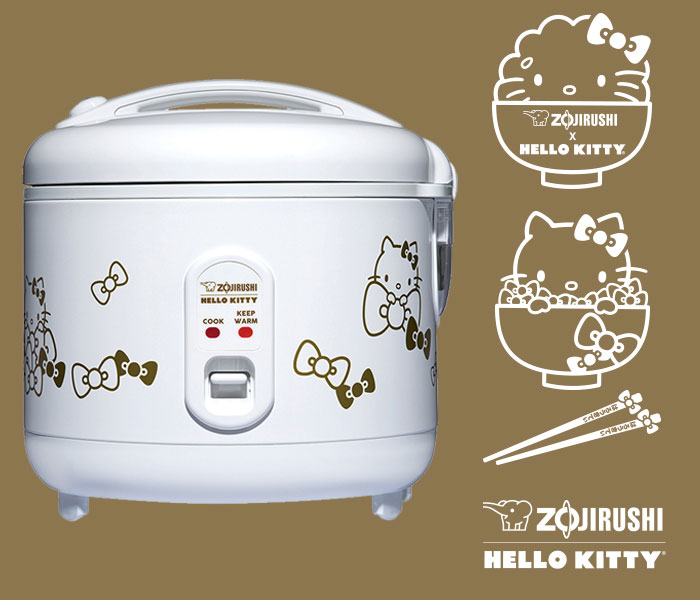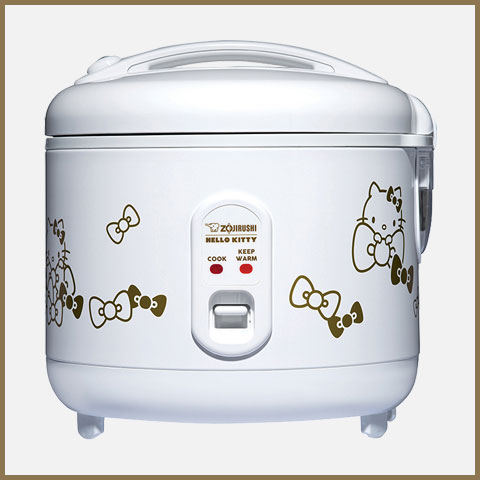 Front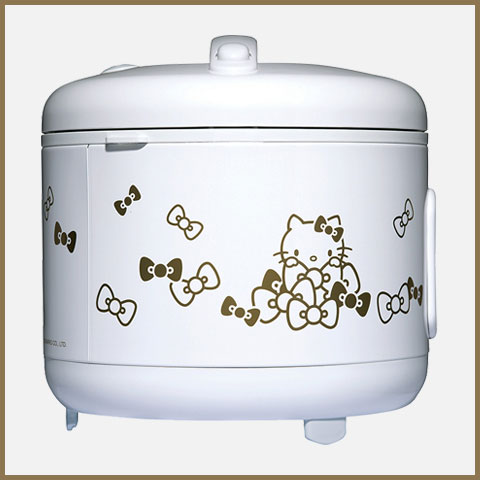 Side/Right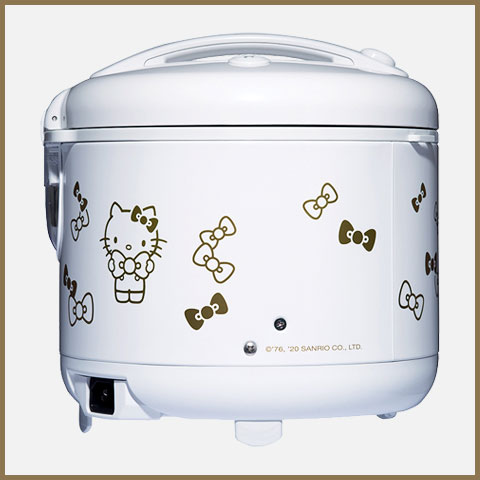 Back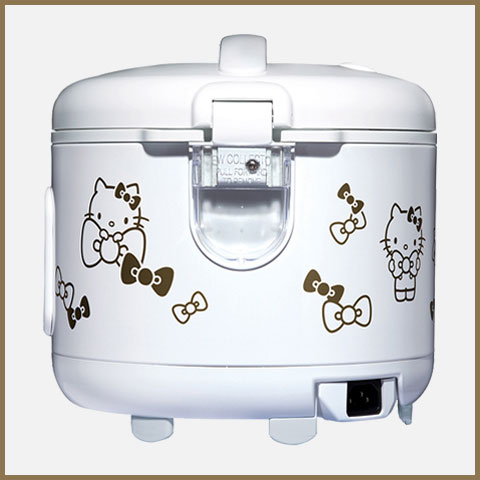 Side/Left
Hello! Meet Our Hello Kitty Mug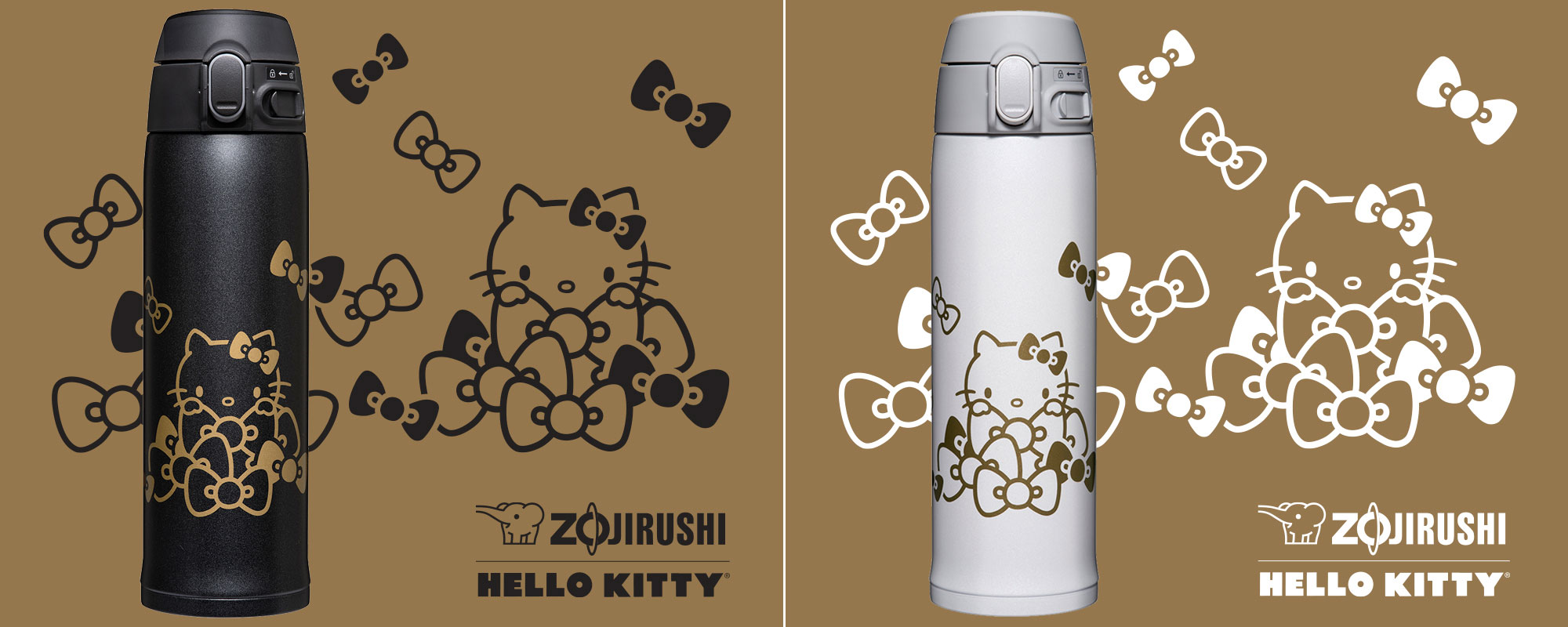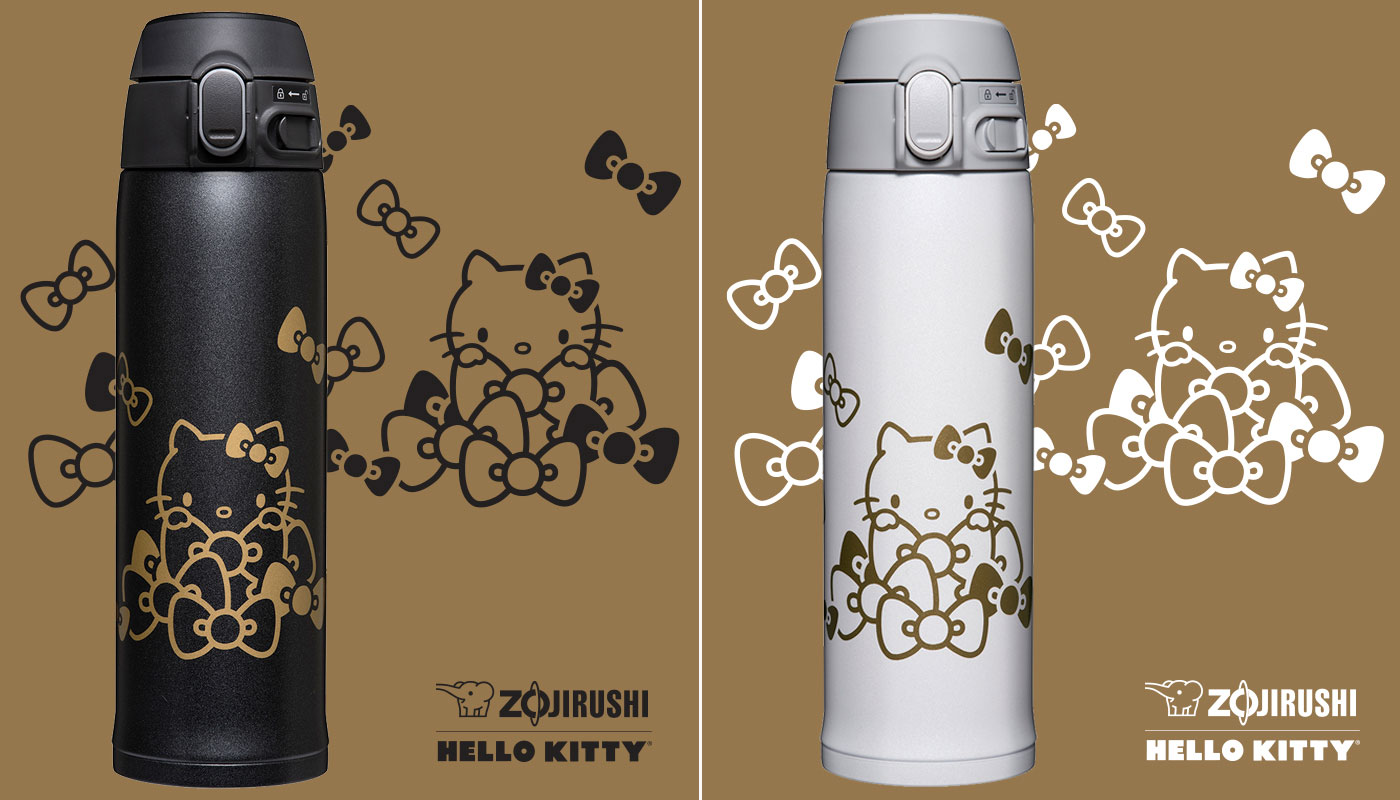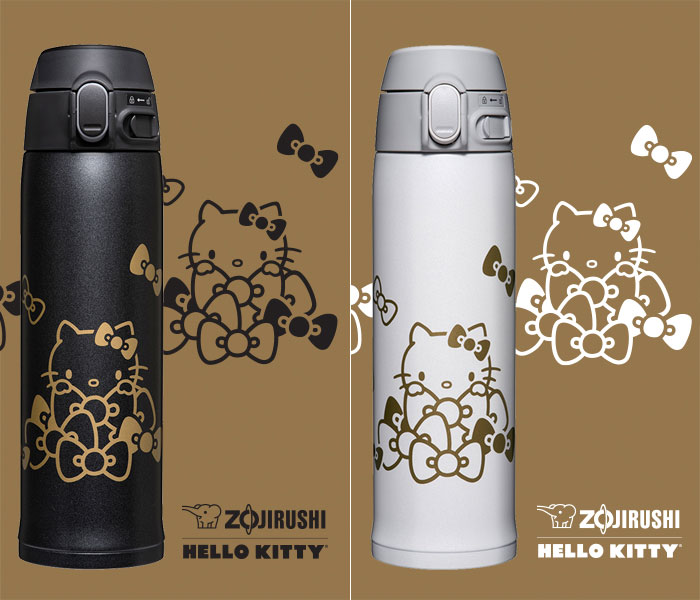 The Zojirushi Stainless Mug SM-TA48KT now comes with Hello Kitty. Our superior vacuum insulation will keep your drinks hot or cold for hours, and now you can bring Hello Kitty with you wherever you go!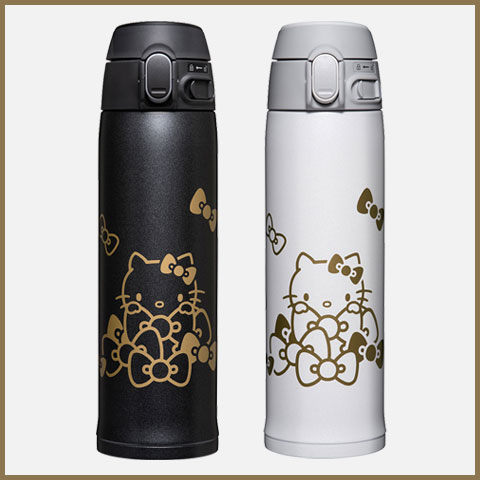 Front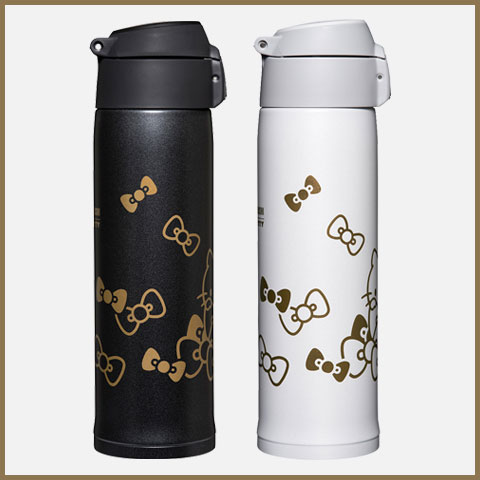 Side/Right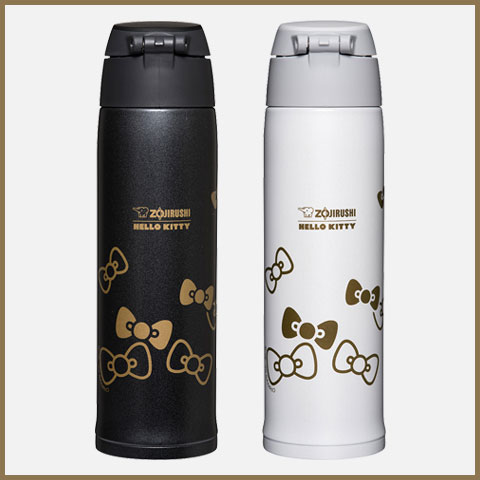 Back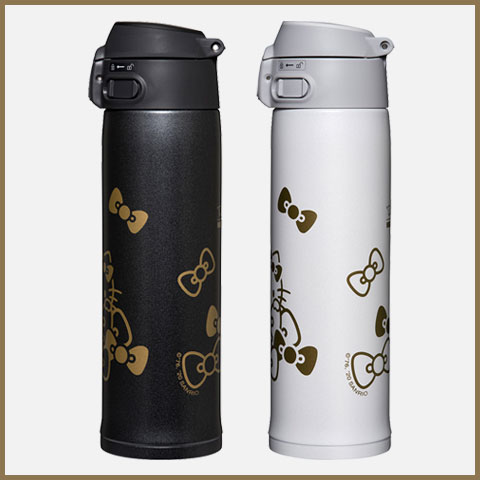 Side/Left
©1976, 2020 SANRIO CO., LTD. Used Under License.
ZOJIRUSHI 101 SUBSCRIBER'S SURVEY
Zojirushi 101 Subscribers!
Answer this issue's survey and be entered to win our special prize!
If you have not yet registered, click the SUBSCRIBE button below to be directed to the registration page.
You'll find some great prize offers just for registering!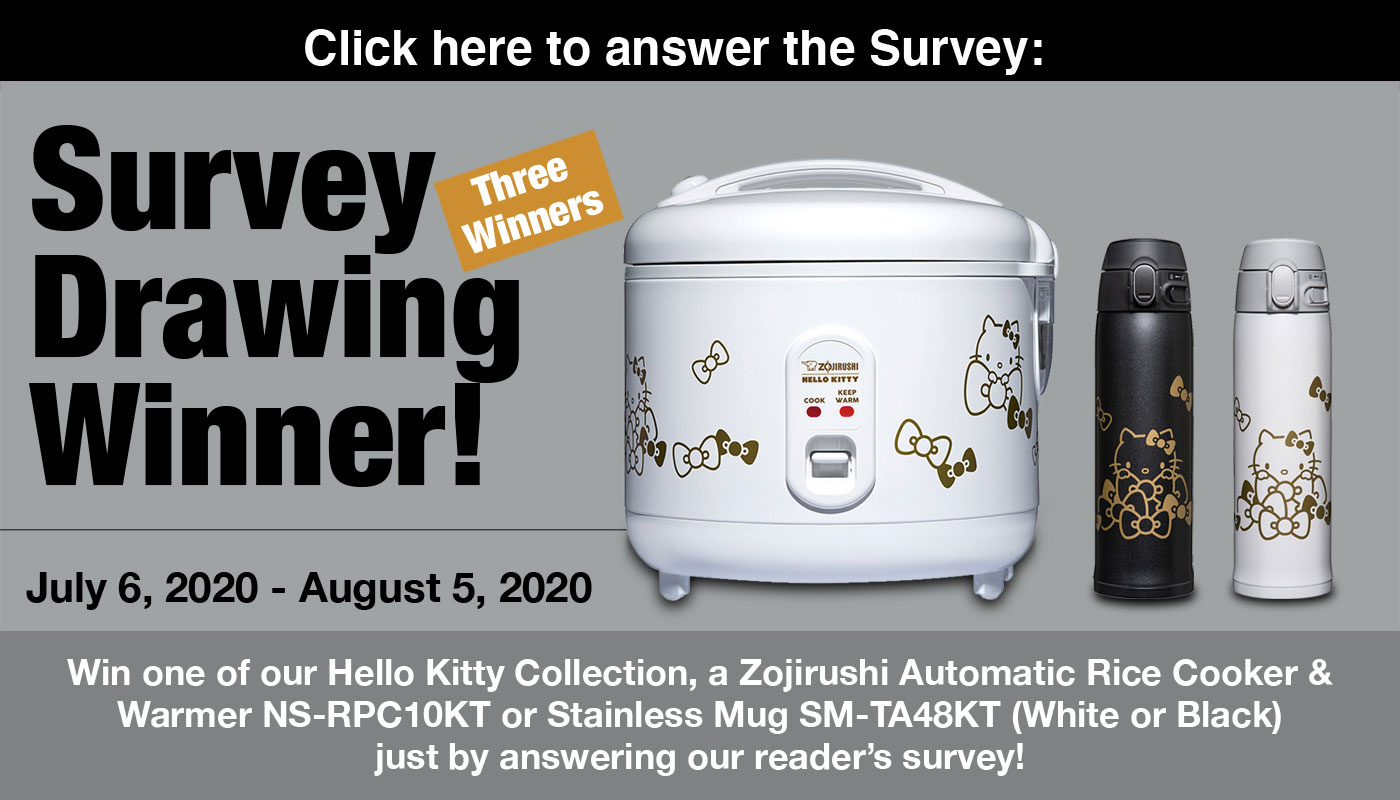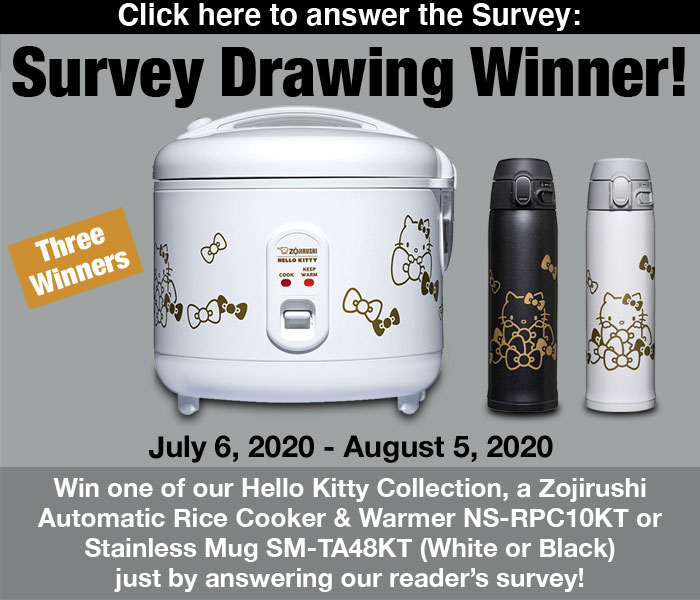 Click here for rules concerning the drawing.