---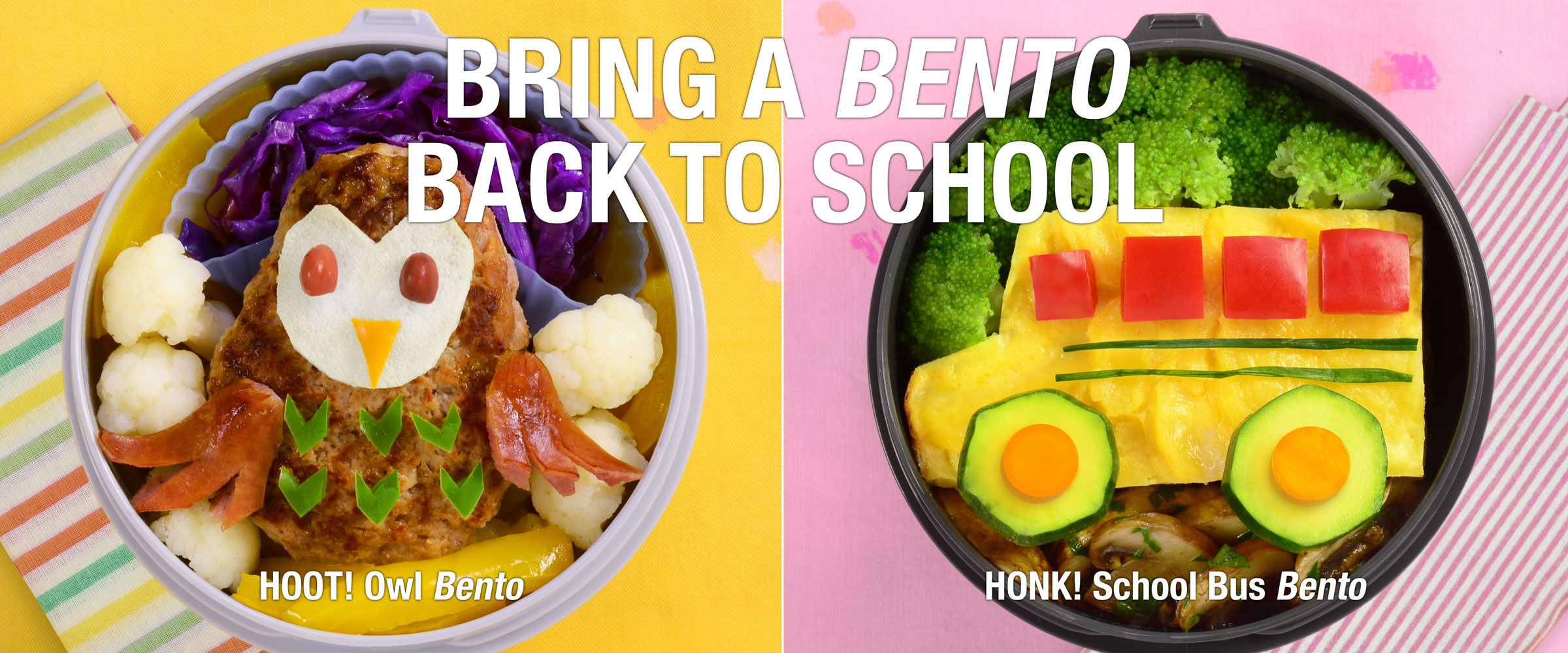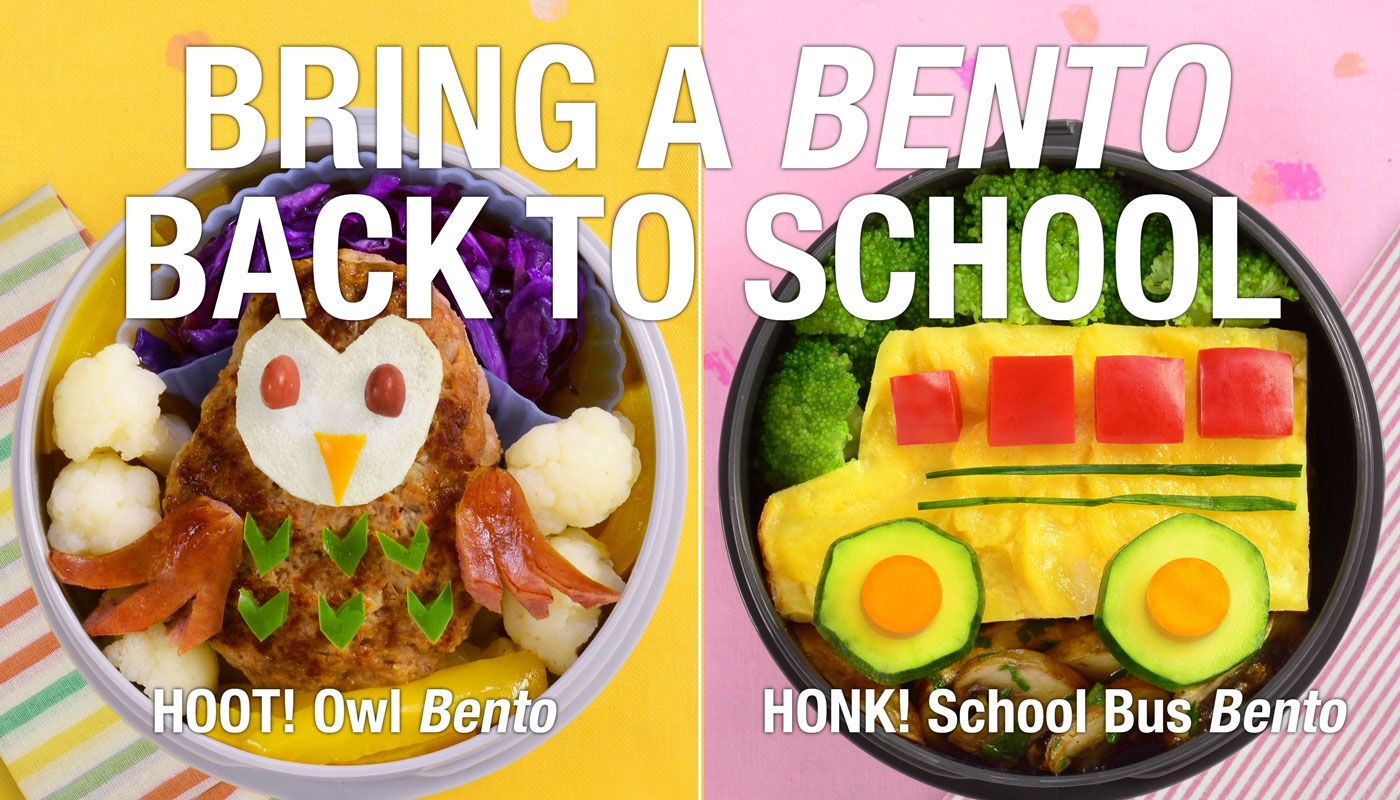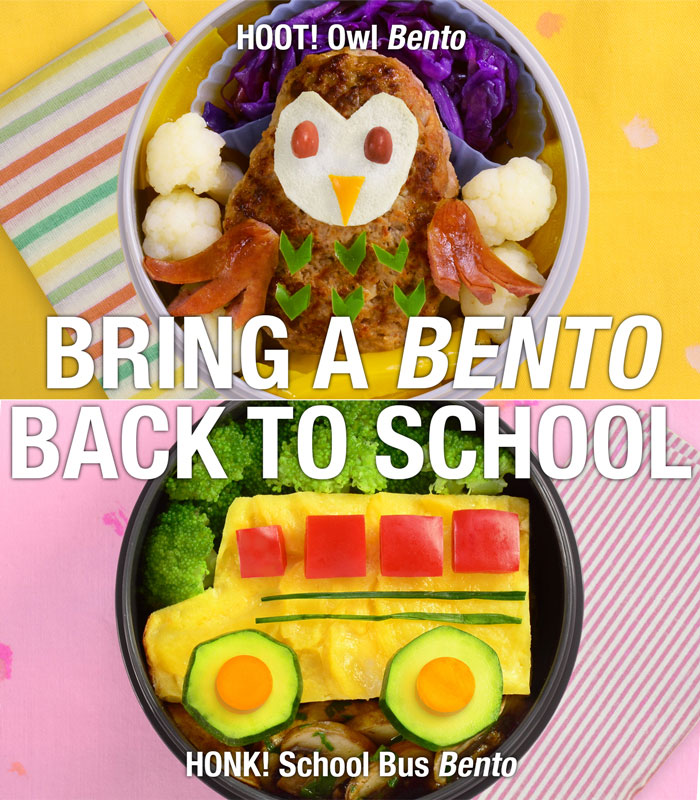 It's such a HOOT when we can start with a HONK! The "kyara-ben" (character bento) never goes out of style, especially if you're a kid bringing one to school to show off to your friends. Our Japanese style bento lunches are easy to make, nutritious, delicious and packable in our tuff and thermal Lunch Jars. Make one of these and create some unforgettable BTS memories for your family. Trust us, it'll be fun to make, and even more fun to eat!!
BENTO 101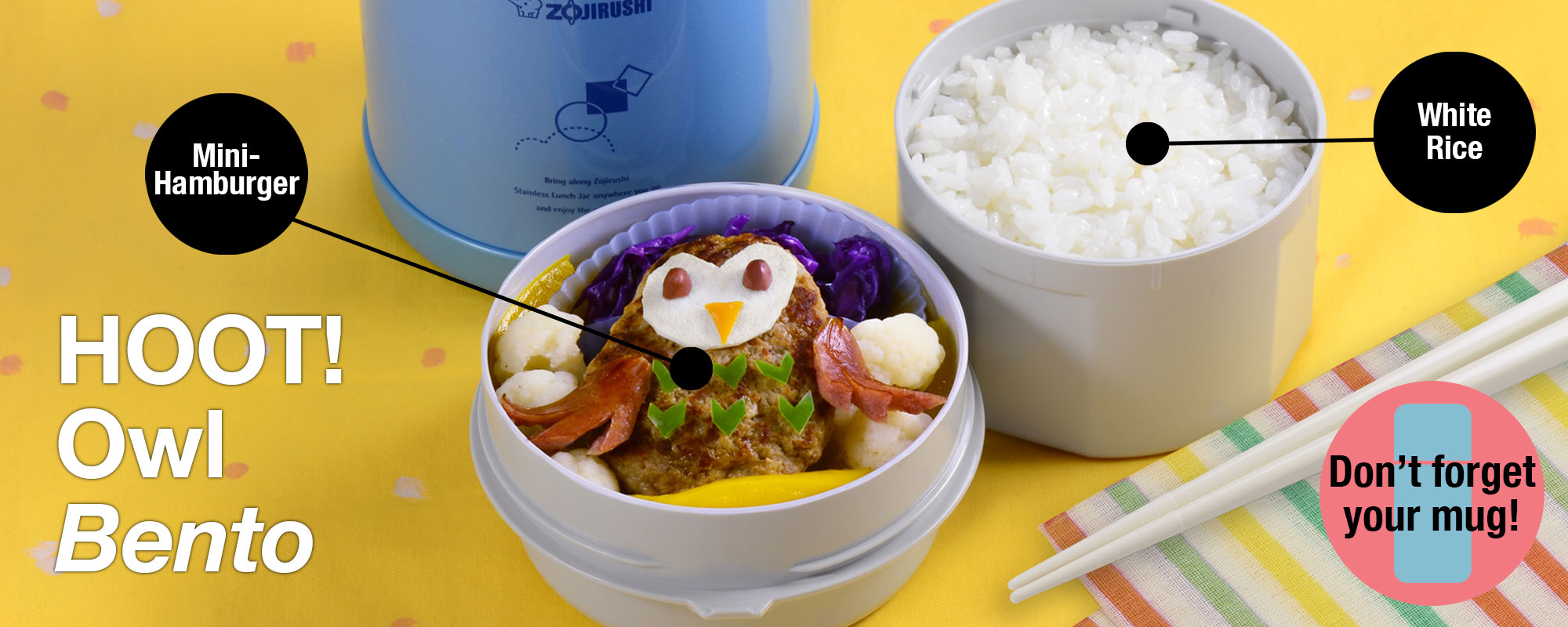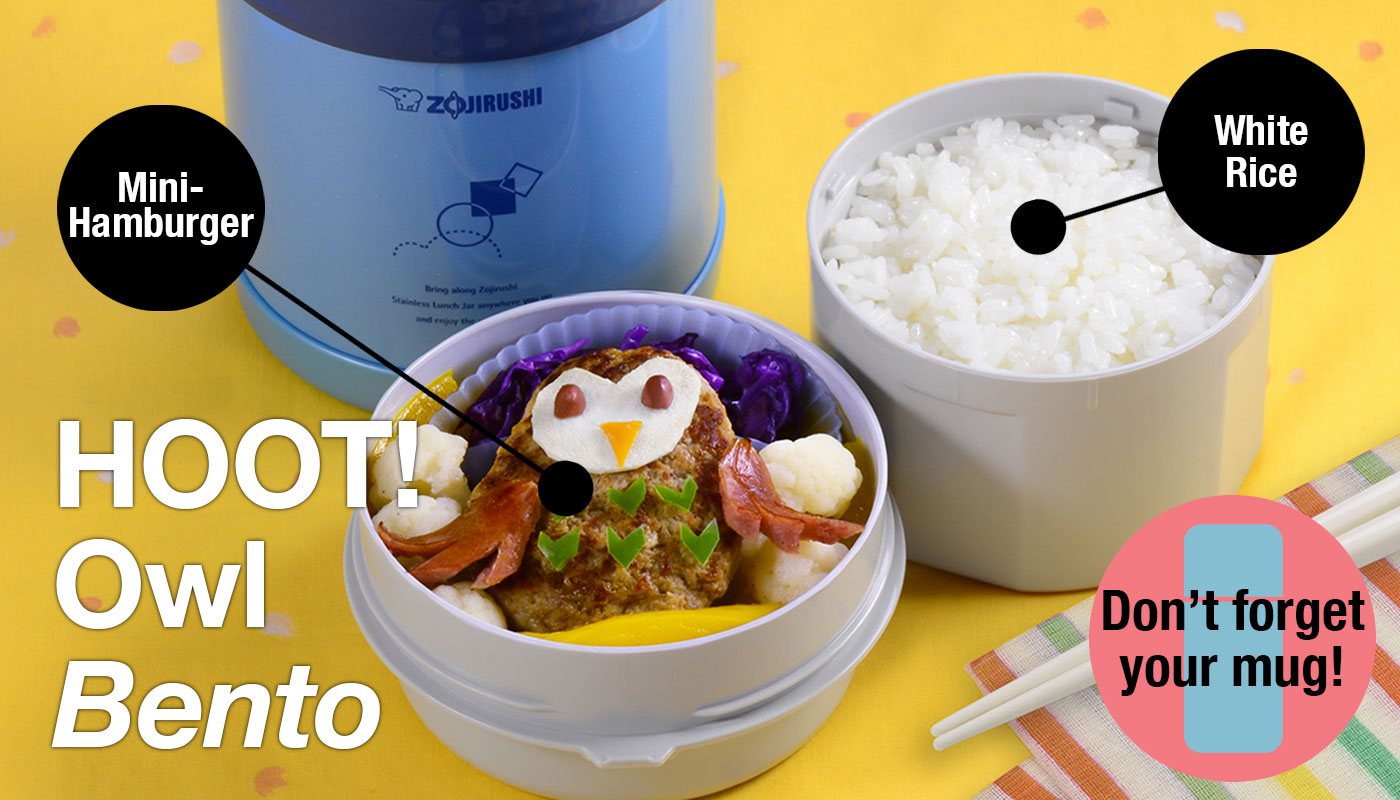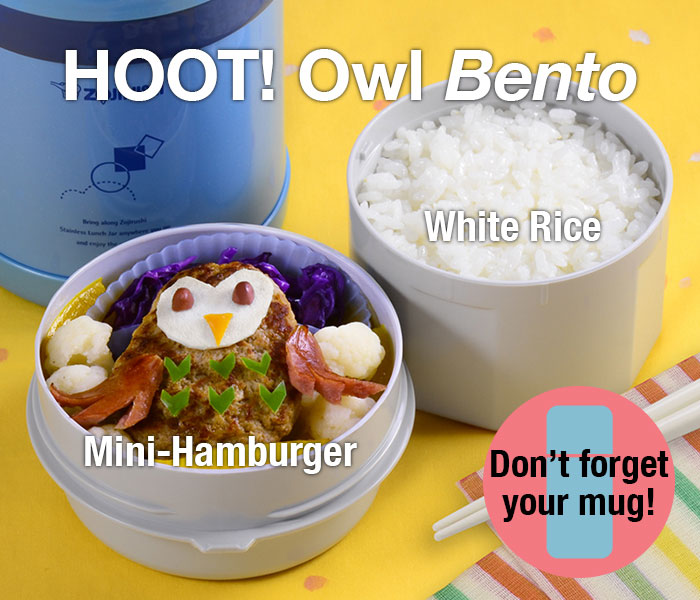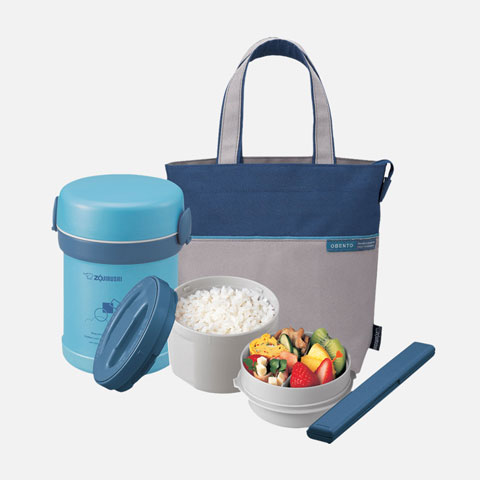 Our Ms. Bento® Stainless Lunch Jar SL-MEE07 comes with 2 inner containers, perfect for kids with smaller appetites. Keeps your lunches warm or chilled.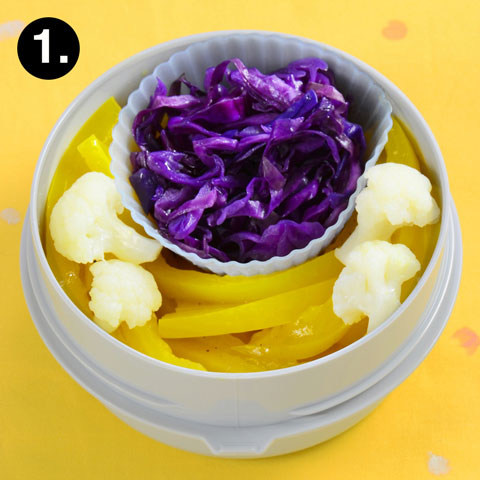 Start with your background veggies—sautéed purple cabbage, boiled cauliflower and sautéed bell peppers. Fill the side bowl and arrange nicely.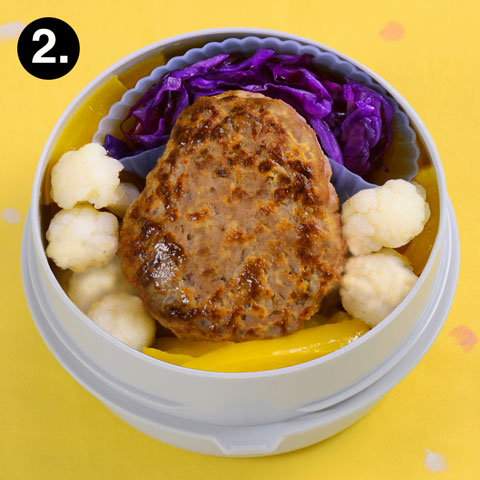 To make the owl body, make the Mini Hamburger (kids love hamburger) from our recipe page. You can prepare this in advance until you're ready to start.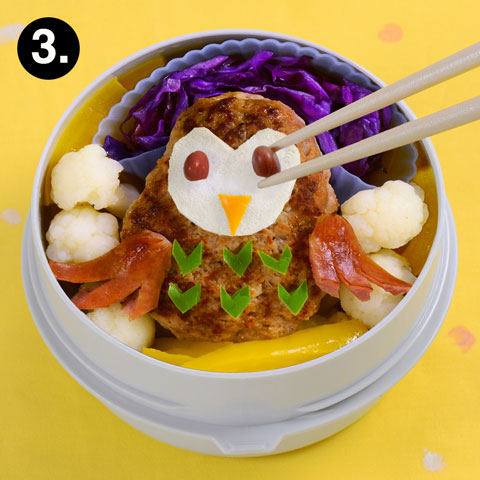 Use other veggie bits to make the owl face, and you're done! You can use this technique to make other characters too. Cool the food before loading the lunch jar.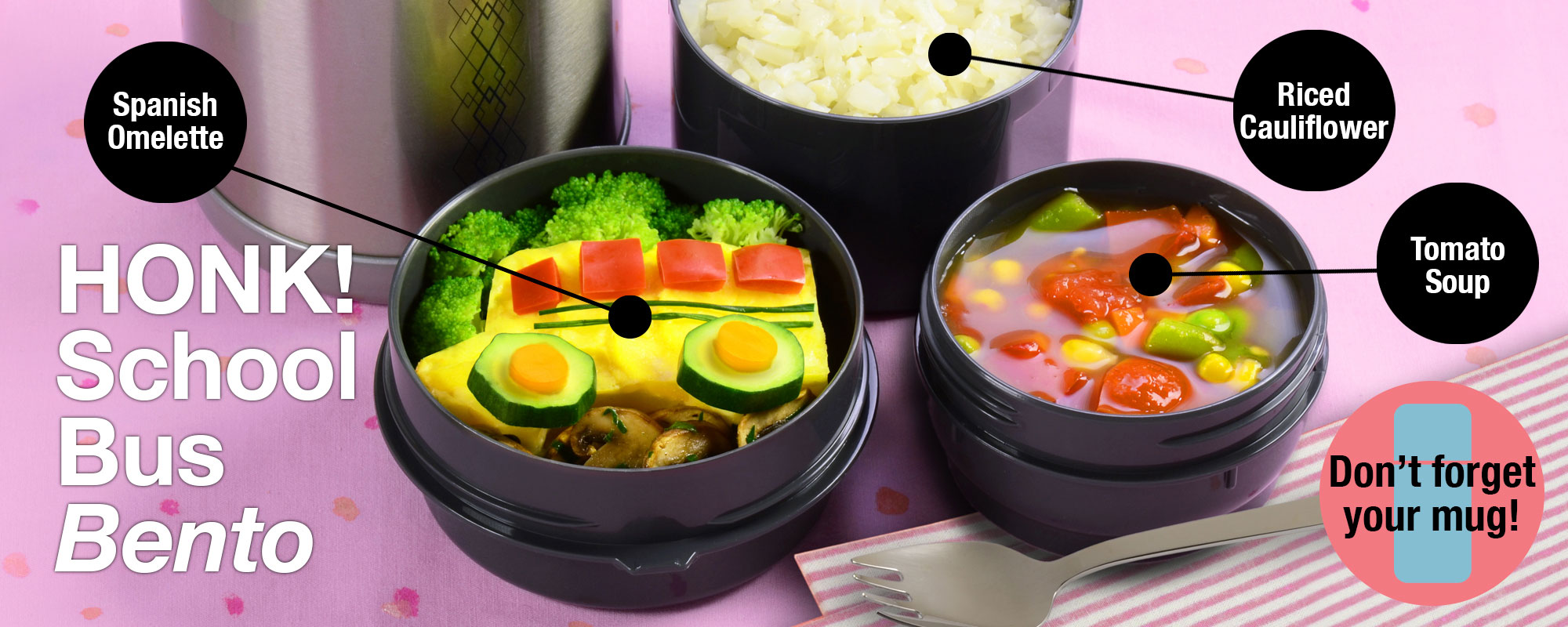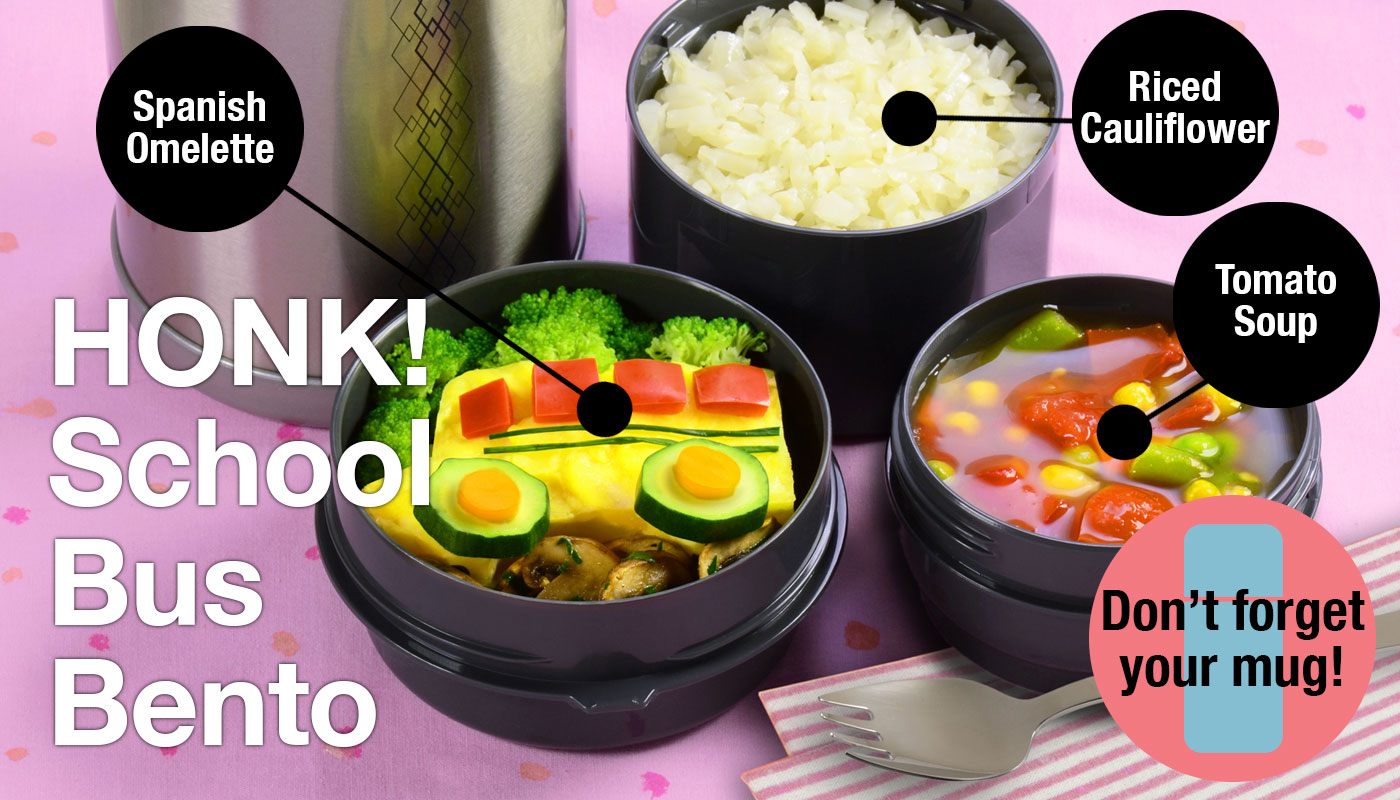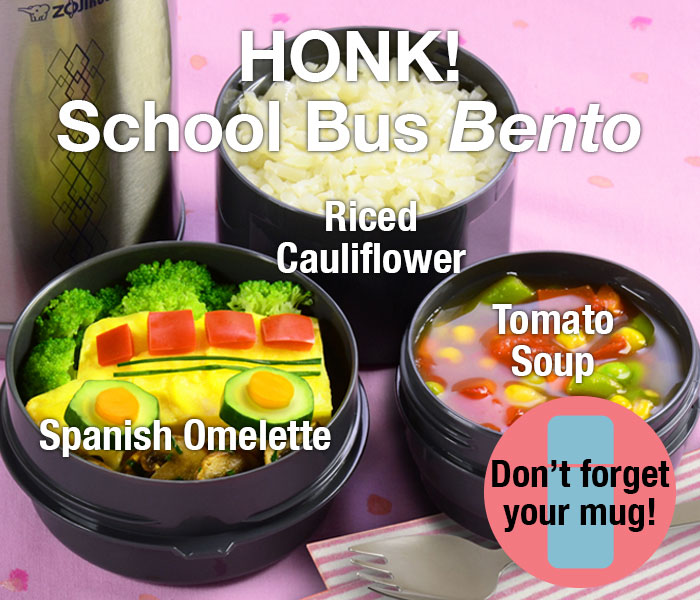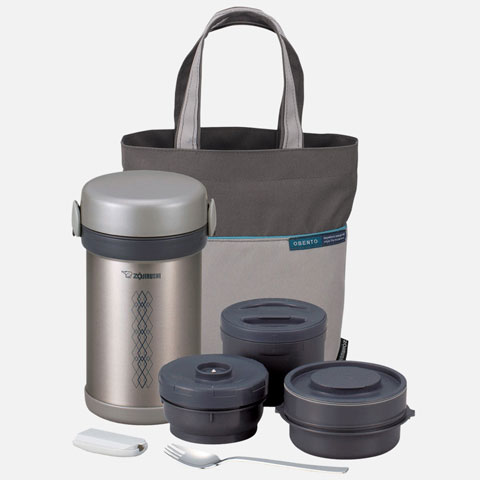 The Ms. Bento® Stainless Lunch Jar SL-NCE09 comes with 3 inner containers, including a sealed soup bowl, for kids that love hot soup!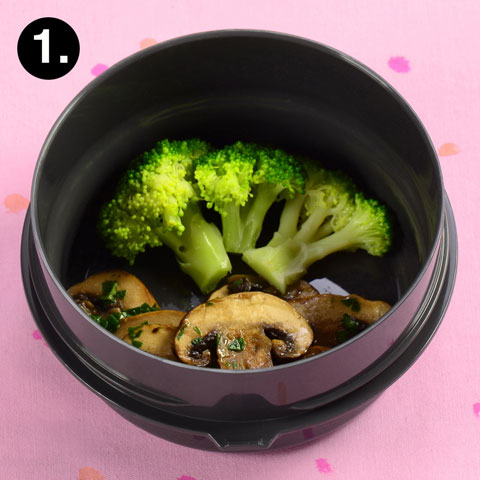 Start with your background veggies—boiled broccoli and sautéed mushrooms, packed into the side bowl and arranged nicely so it looks appetizing.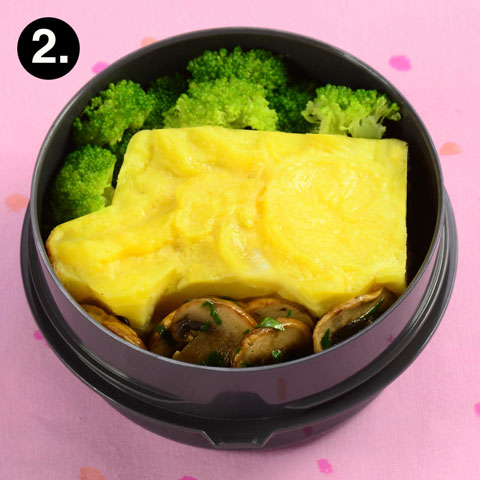 Make the school bus using a bus-shaped Spanish Omelette from our recipe page. You can also prepare this in advance until you're ready to use it.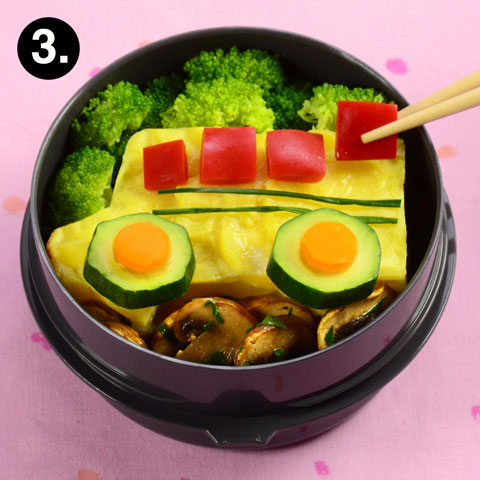 Cut some vegetables like cucumbers, peppers or carrots to add parts to your bus. You can get as detailed as you want—try using seaweed (nori) if you need black.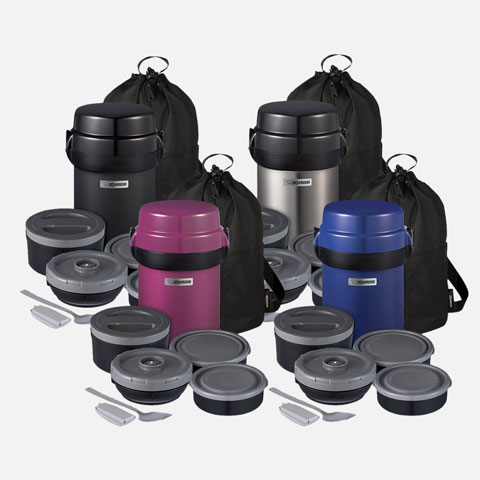 For a full course meal bento, look into our Lunch Jars. They have multiple containers for side dishes and sealed lids for soups. Thermal insulated to store hot or chilled lunches.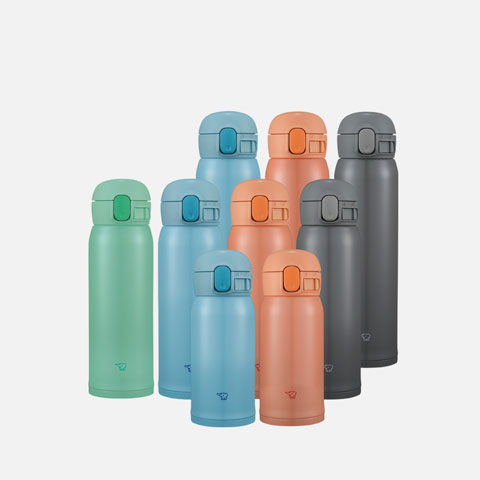 Vacuum Insulated Mugs & Bottles
Our mugs and bottles are the perfect companion for any bento lunch. You'll find colors and shapes that you can't find elsewhere—find one that your kids will love!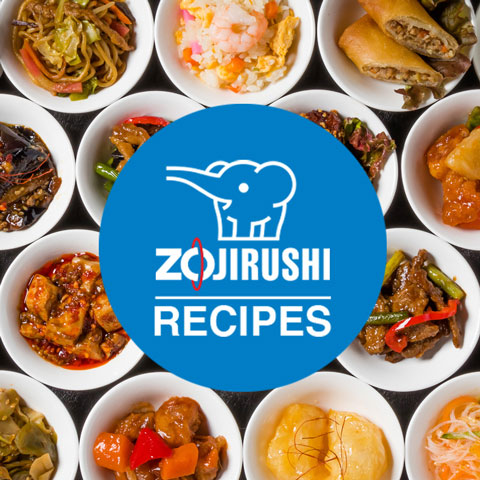 Recipe Pages
Check into our recipes again to see all the ideas and inspiration, using all of our great products. Let us spark your creativity to expand your everyday menu.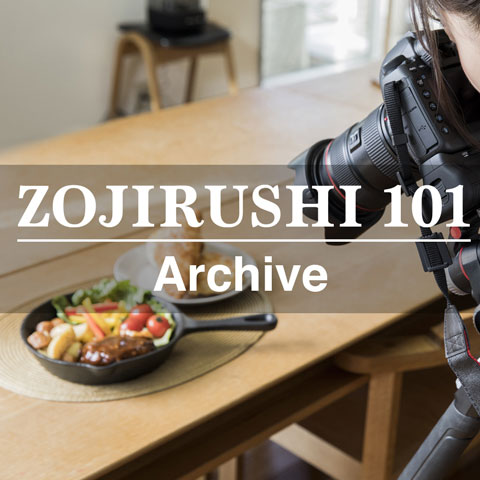 Don't ignore this valuable resource. Lots of product information, cooking tips, and professional insights in these back pages. You might have missed something the first time!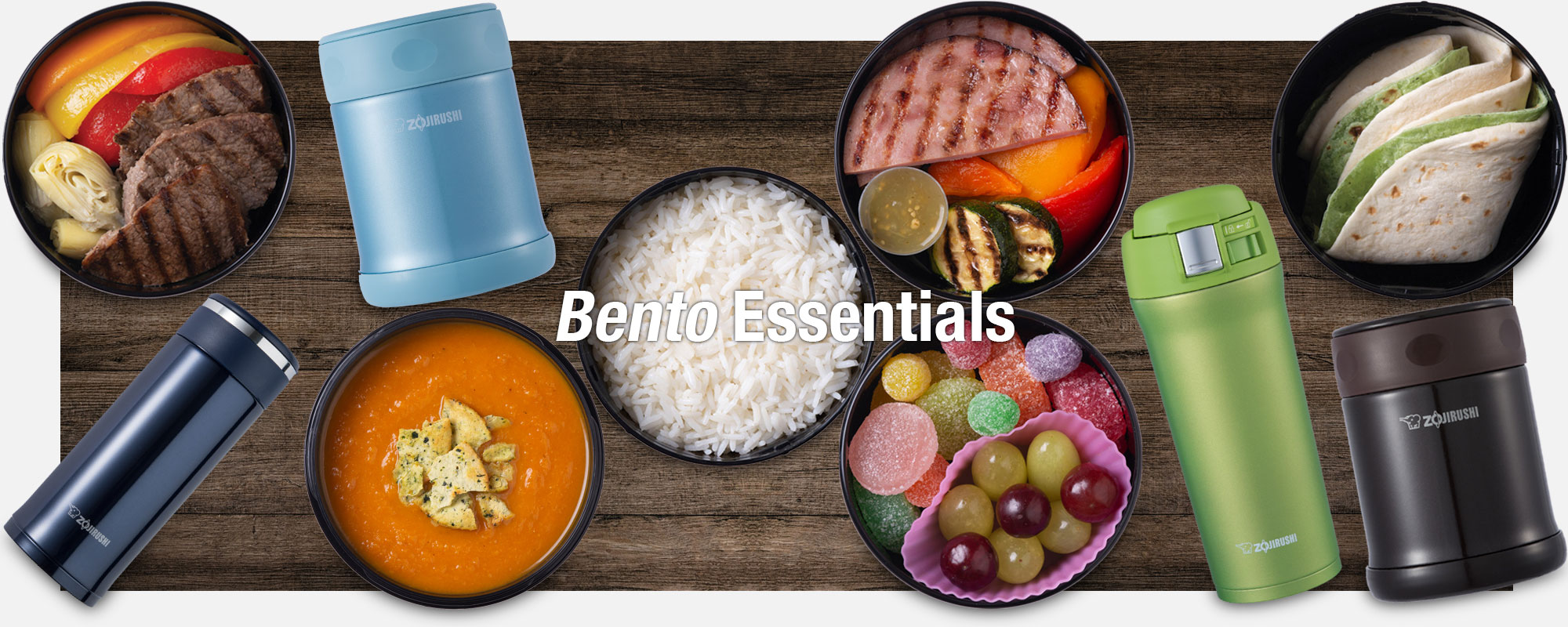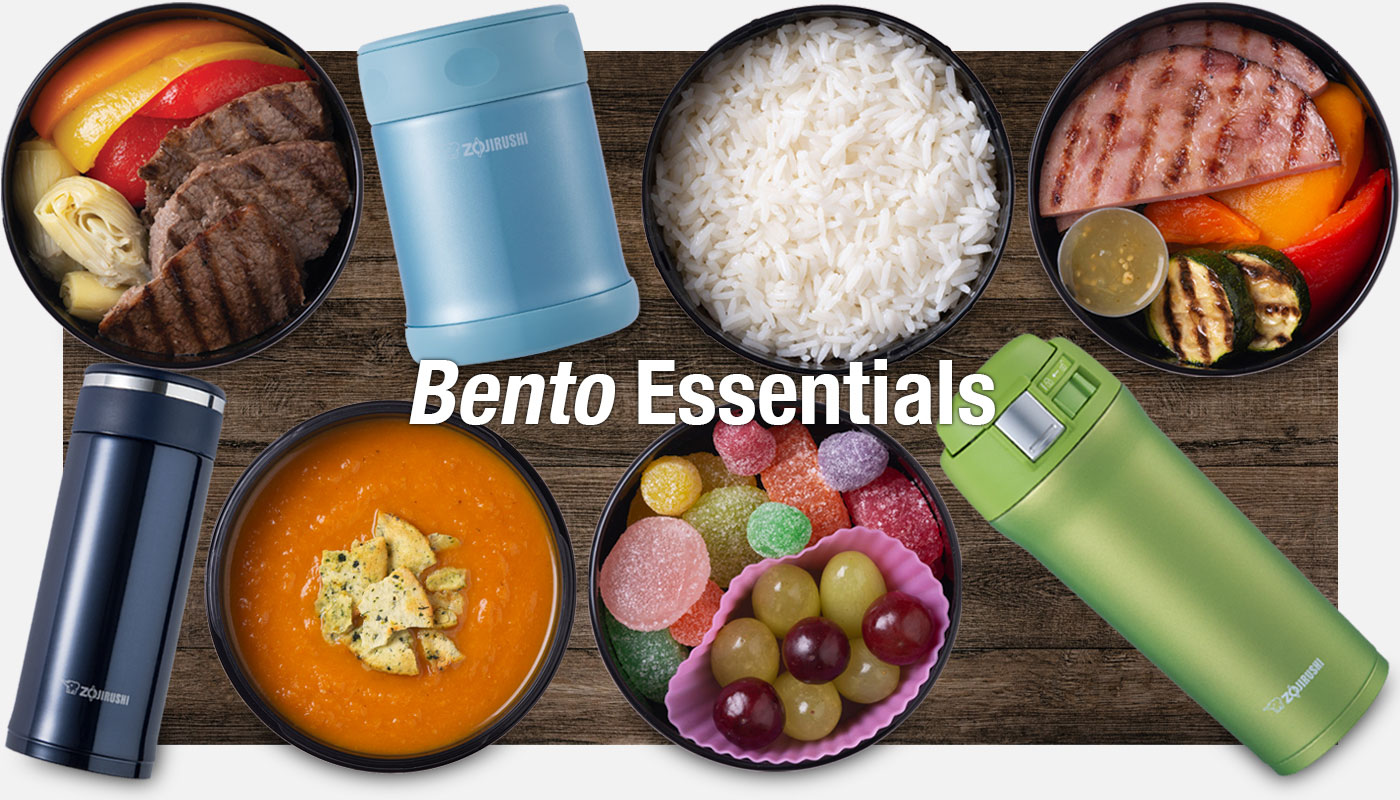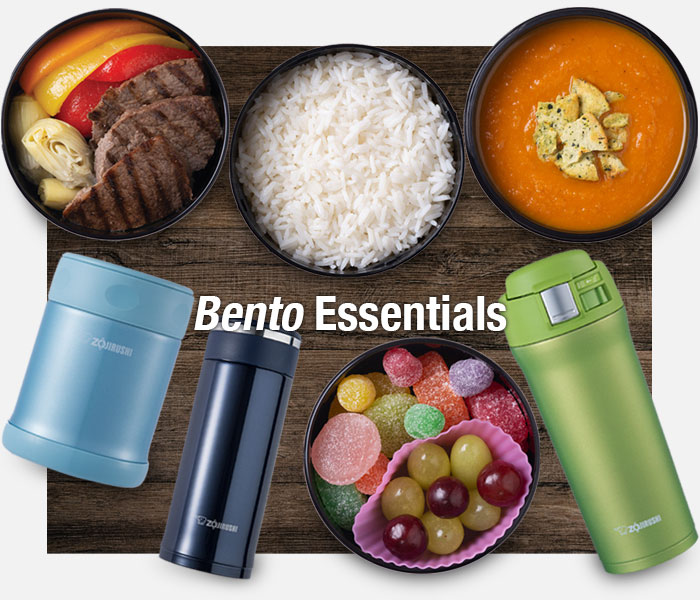 If you're a bento person that graduated from paper bag lunches, and you're making them for your kids anyway, we're guessing you may want to make bentos for yourself too. All of Zojirushi's thermal insulated mugs, bottles and jars are useful essentials for the perfect bento experience. They keep everything fresh until you're ready to eat and they're environmentally responsible because they last a long time with proper care.
ZOJIRUSHI SPECIAL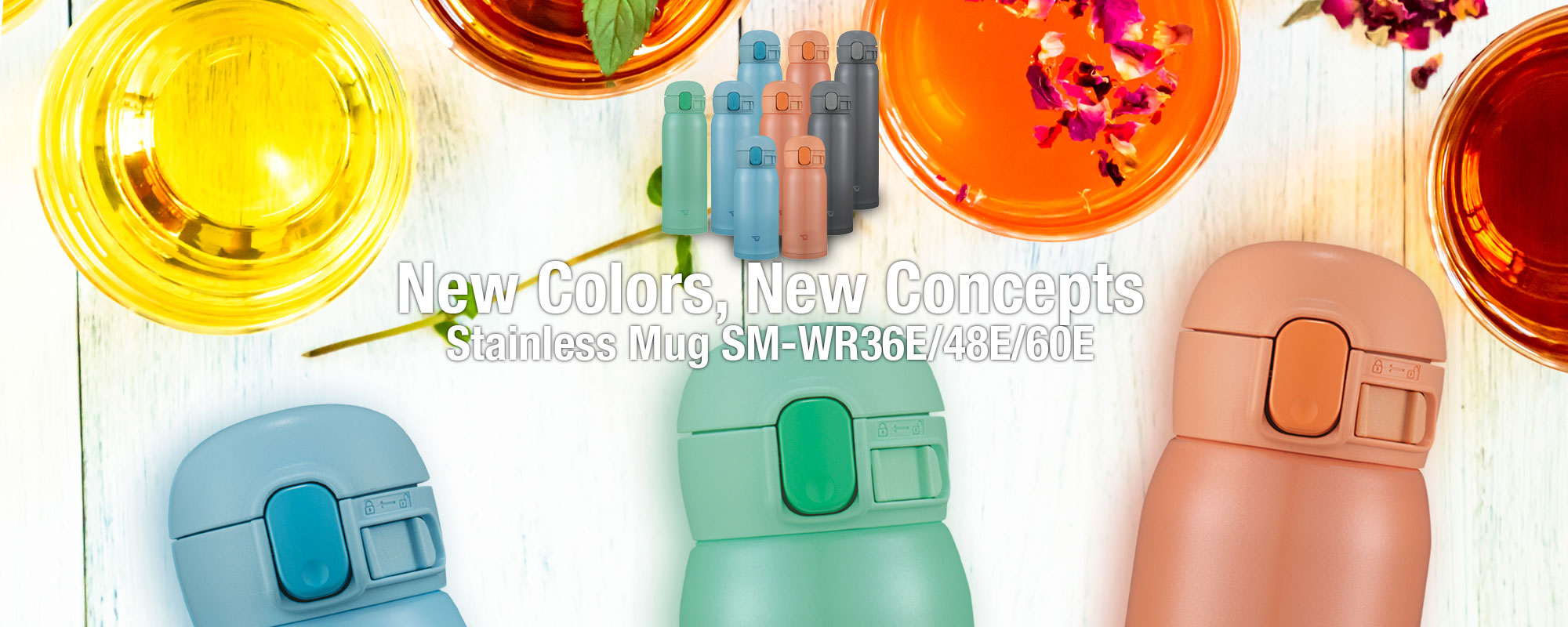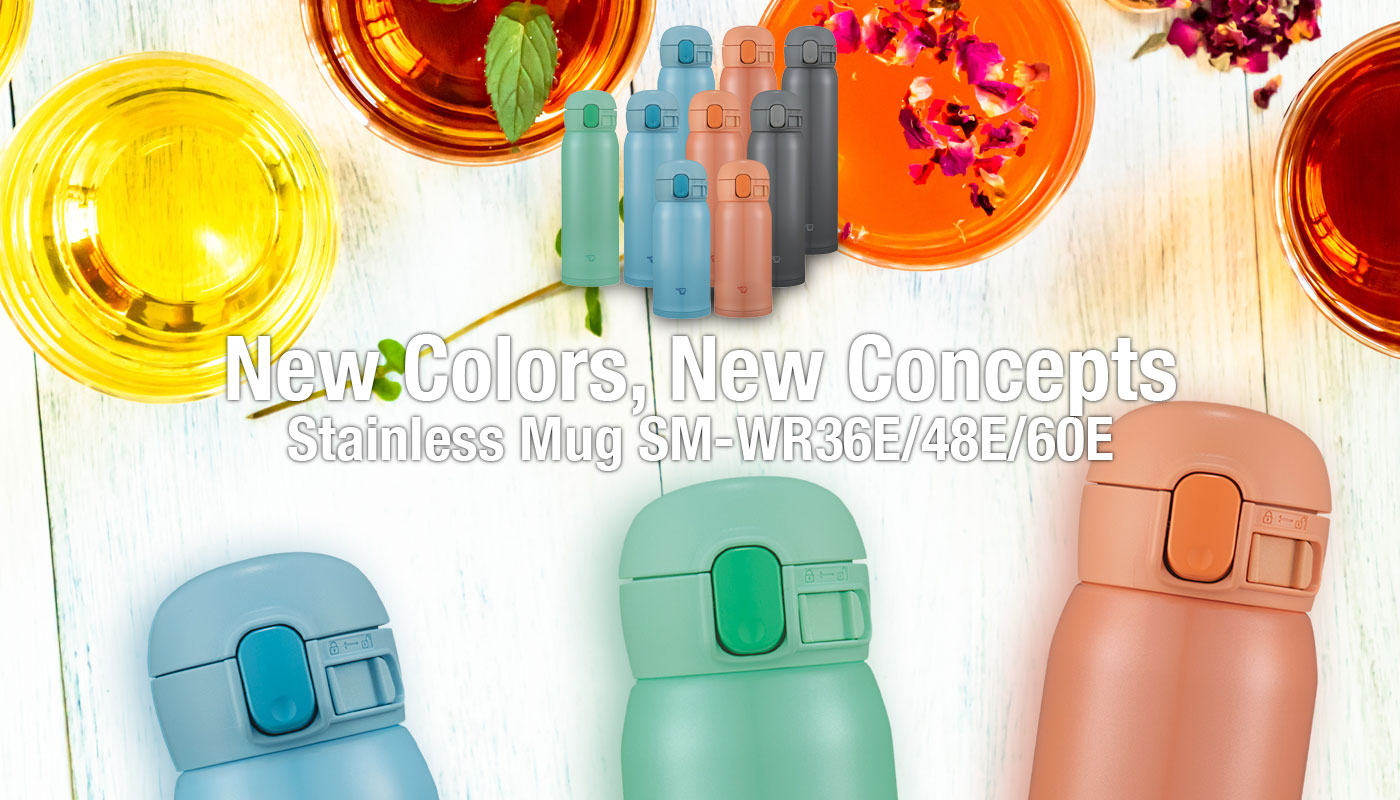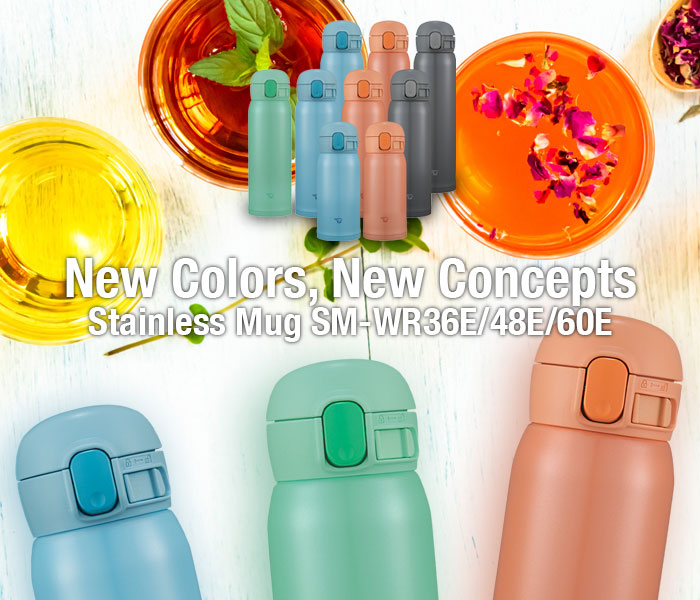 Stainless Mug SM-WR36E/48E/60E
Our new line-up of colors were inspired by nature, to remind us of the beauty of our everyday world. Minty green, sky blue, cantaloupe orange and shadowy gray are now part of the Zojirushi palette. Our mugs and bottles are expressions of your lifestyle and mood, so be sure to choose the one that fits your style! We're proud to offer colors that are unique to Zojirushi, so you can be sure you'll be one of a kind when you show them off!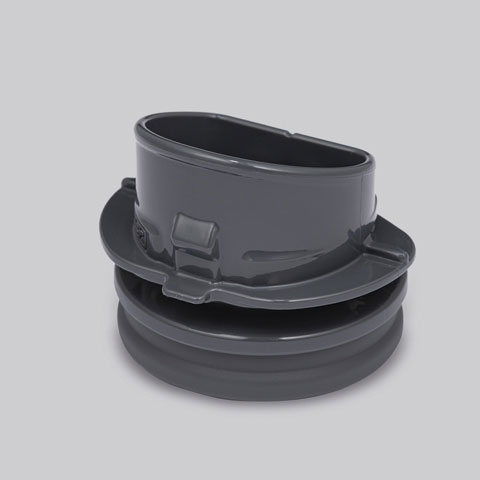 The new sipper stopper is a one-piece design that is now much easier to clean, and still leak-proof when used properly according to the instructions.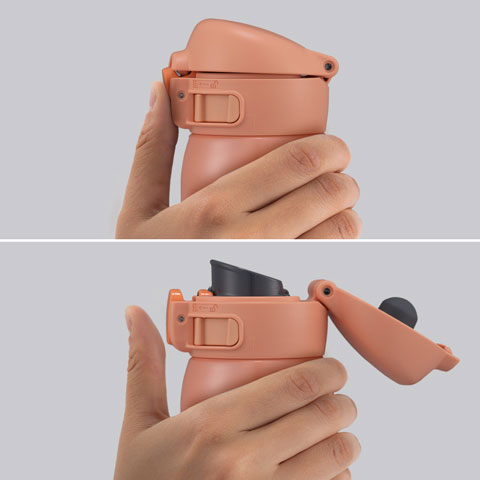 A two-stage release button allows excess condensation to drip away before swinging open, preventing any hot spray from inside the lid assembly.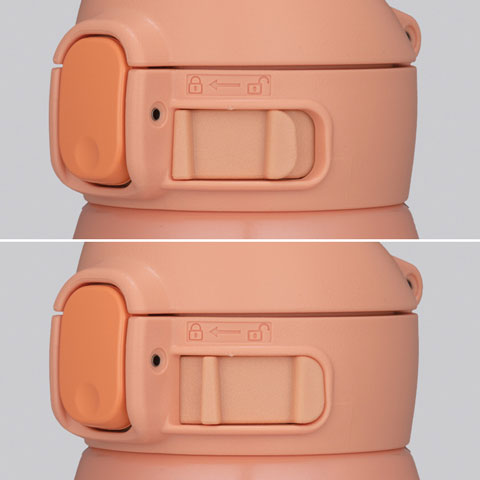 A customer favorite feature, the safety lock prevents accidental opening of the bottle while in your gym bag or purse, avoiding any unwanted incidents.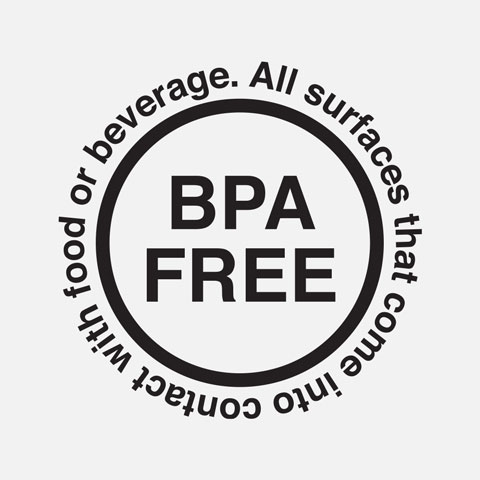 Made of BPA-free plastic and 18/8 stainless steel.
ZOJIRUSHI 101 SUBSCRIBER'S SURVEY
Zojirushi 101 Subscribers!
Answer this issue's survey and be entered to win our special prize!
If you have not yet registered, click the SUBSCRIBE button below to be directed to the registration page.
You'll find some great prize offers just for registering!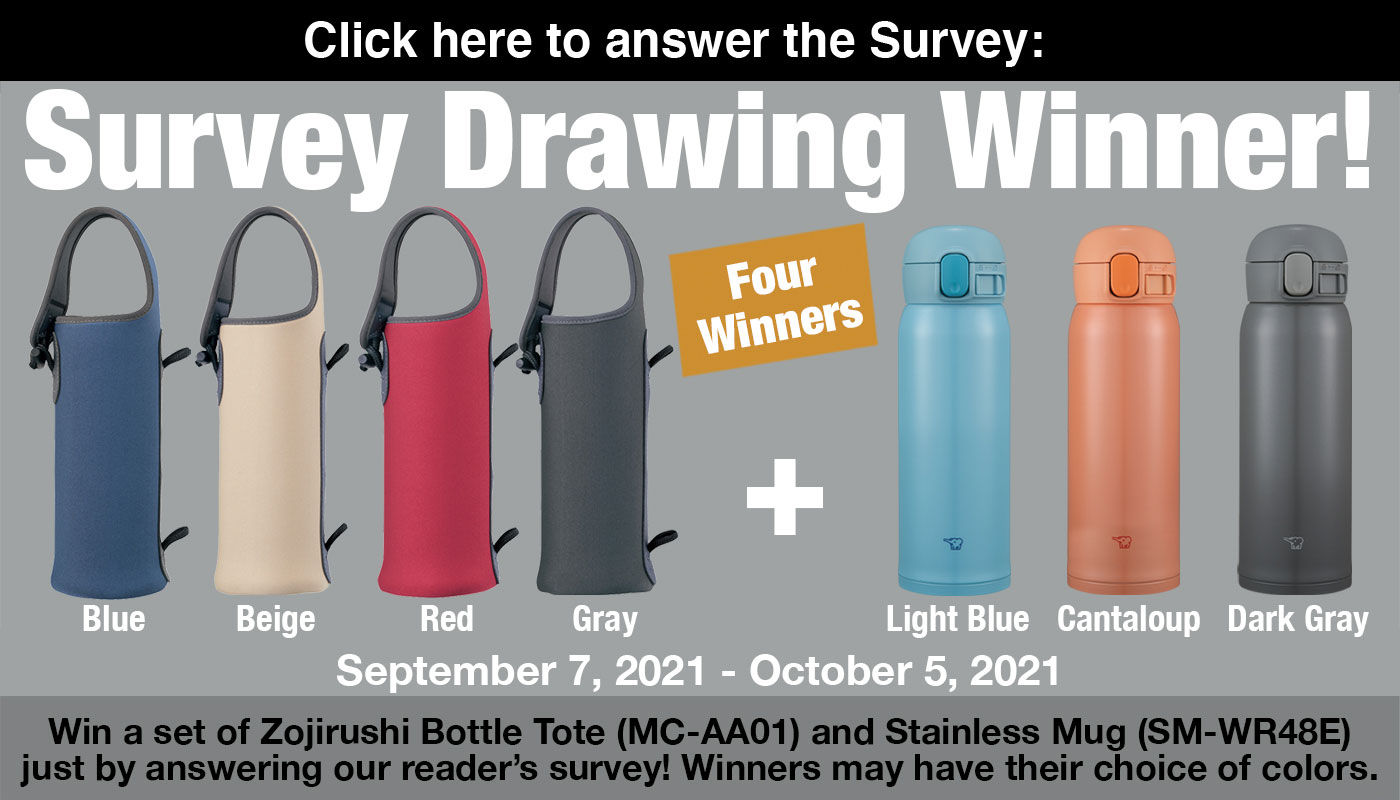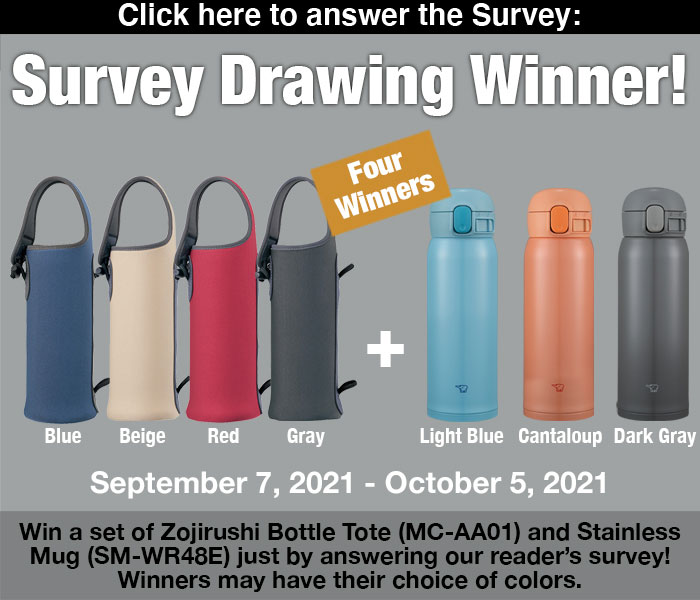 Click here for rules concerning the drawing.