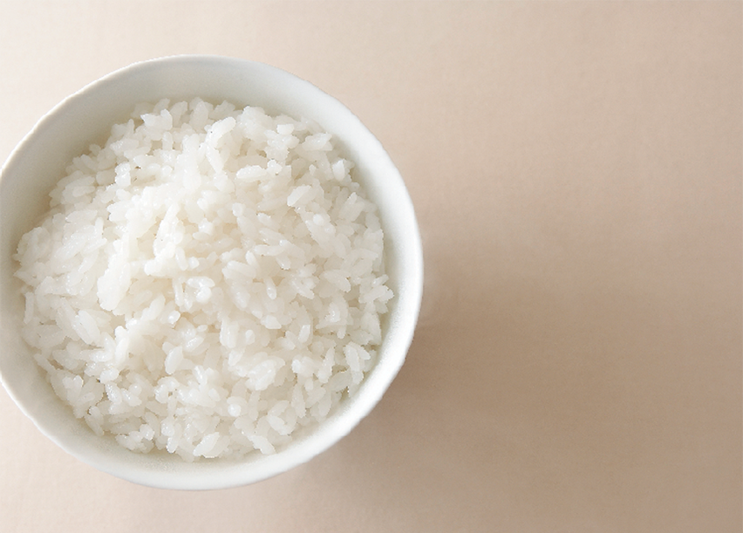 Your rice can taste
a.m.a.z.i.n.g
with just a few tips.
Benefits of Using a Rice Cooker
What is a rice cooker?
A rice cooker is a versatile small kitchen appliance designed to cook rice perfectly. It was developed in Japan where cooking rice is a serious art. From its early development in the 1950s, the basic electric rice cooker has become more and more advanced with the introduction of micro computerization allowing for a multiplicity of cooking settings for different types of rice and other grains.
The rice cooker is a common appliance in the Asian kitchen – as common as a toaster of coffee maker in a Western kitchen. However, the benefits of using a rice cooker is still relatively unknown to many American cooks where parboiled dehydrated rice, frozen rice-in-a-bag or rice cooked in the "pasta method" with lots of water that is drained off later is often the norm. These types of cooking methods result in significant loss of rice texture, aroma and flavor.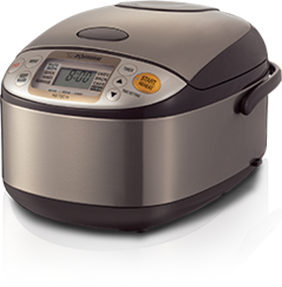 Why a rice cooker?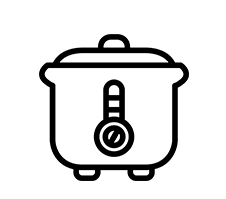 Rice Cooker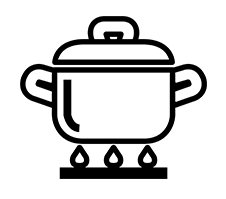 Pot on the stove
Many marvel at the delicious taste, fragrant aroma and perfect texture of rice served in Asian restaurants and homes and wonder why they can't duplicate that perfect rice in their own kitchen. The real "secret" to perfect, foolproof rice is not the cook or even the rice; it's the electric rice cooker!
With the electric rice cooker, there is:
No boiling over
No watching the pot
No burning or scorching
No more mushy, hard, or unevenly cooked rice
No hard, crusty rice stuck to the bottom of the pot to clean
Just perfect rice time after time. It's so easy to use – just add water, press the button and the rice cooker will do the rest.
Why do so many people have trouble cooking rice on the stove?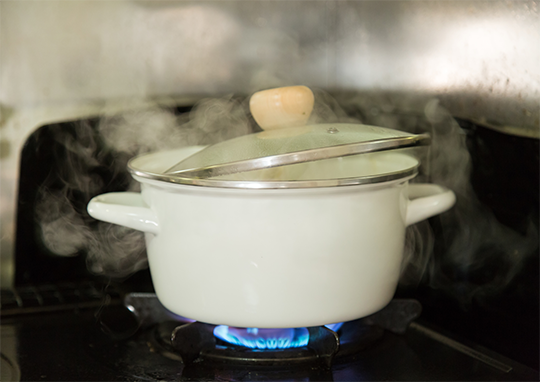 The major problem with cooking perfect rice at home is that most kitchen stoves do not turn down to a true simmer. So when the rice has finished boiling and it's time to steam the rice over a small steady heat source, most people end up burning, or at best scorching, their rice. They either misjudge when to turn down the heat source or couldn't turn the burner down low enough to perfectly steam the rice so instead they end up boiling it.
How to Cook Delicious Rice
How to Store Uncooked Rice
Seal the flavor in tightly. Much like vegetables, rice has degrees of freshness. If milled rice is exposed to air, it will oxidize, gradually losing its flavor. Rice bags generally have small holes to allow air in, so it's important to re-store purchased rice in airtight containers or bags.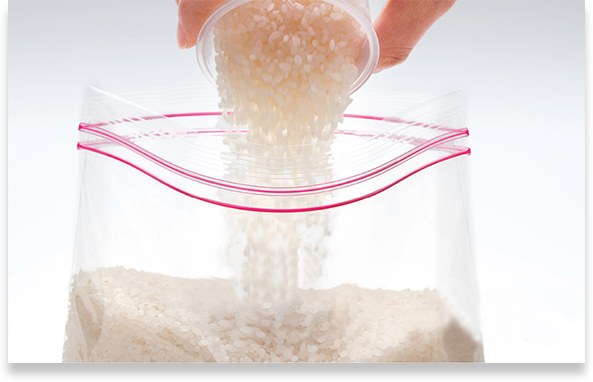 Three Basic Rules for Storage
1. Purchase in small amounts. The flavor will deteriorate as days go by. As a guideline, purchase in amounts you will be able to finish in a month.
2. Store in an airtight container. In order to preserve the freshness, store rice in an airtight container or bag.
3. Keep in refrigerator. Hot and humid environments can damage the rice. It is recommended to store rice in the refrigerator, not only during summer, but also during winter, when indoor heating may be on.
How to Measure
The keyword here is "fill to overflow, then level off." The smallest change in the amount of rice can throw off the balance with the water measure lines, causing rice to cook too hard or too soft. And always remember to use the measuring cup that came with your rice cooker!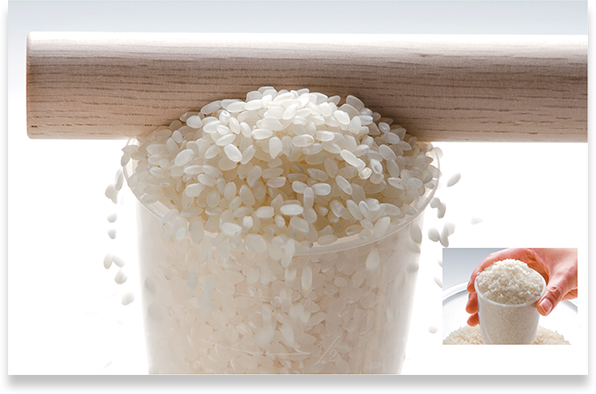 Precise Measurement is Key
The trick to measuring accurately is to first fill the measuring cup to overflow, and then to use a wide spatula or knife to level off. Don't shake the measuring cup or pack in tightly. Doing so can add more rice than intended, making rice to cook too hard.
How to Wash
A gentle rinse is the clincher when it comes to flavor. Wash the rice quickly and lightly. Washing thoroughly and accurately measuring the water will result in surprisingly delicious rice.
Watch the video on how to properly wash rice.
Valuable Tip 1
Set the inner cooking pan on a flat surface, and keep a careful eye on the water level lines on both sides as you adjust the amount of water. Move the pan with a rotating motion, so that the rice collects in the center. Then, shake the pan gently until the rice levels out, and set it into the rice cooker.
There are different water level lines for different types of rice and courses, so be sure to use the right one.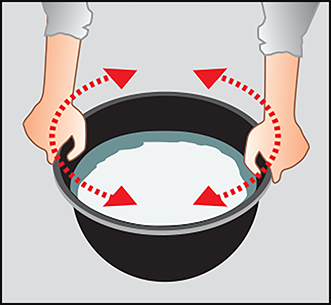 Valuable Tip 2
Fluff up the rice for greater texture. One quarter at a time, bring the rice up from the side of the inner pan and stir gently. Use the edge of the rice spatula to break up any clumps into smaller pieces. This will release excess moisture, making the rice uniformly fluffy.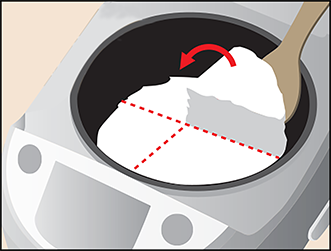 How to Cook
High heat and even cooking is the key to perfectly cooked, delicious rice. Zojirushi rice cookers use a variety of advanced technologies to cook the best tasting rice. Learn about the four different systems of Zojirushi rice cookers and choose the best one for your needs.
Basic rice steaming
A bottom plate heating element warms the inner pan. Some models also heat from above.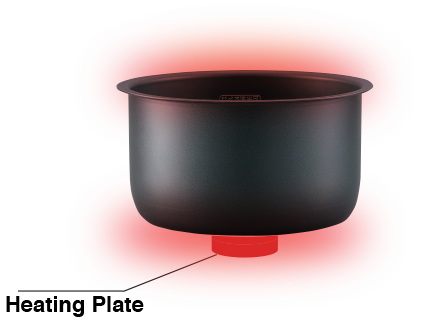 Soaking and Steaming Required
Controlled computer cooking
A microchip judges the amount of rice, then surrounds the pan with controlled heat.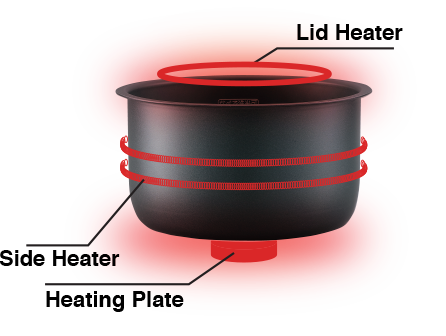 Soaking and steaming pre-programmed and NOT required.
Efficient energy heating
Induction heating uses the cooking pan as a conductor, generating higher and more precise temperatures which result in fluffier rice.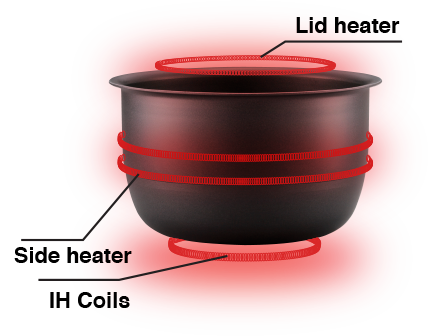 Soaking and steaming pre-programmed and NOT required.
Optimum cooking technology
Combination of pressure and high heat enhances flavor and improves the texture of the rice.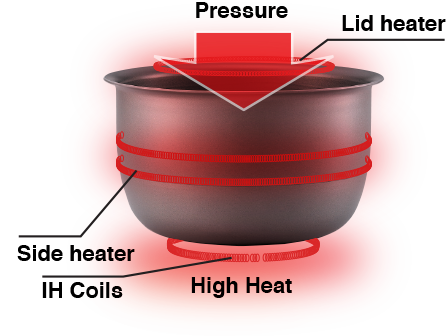 Soaking and steaming pre-programmed and NOT required.
Rice Recipes
Try our recipes to enjoy delicious rice and discover rice meals you will love!
Japanese
About Zojirushi Rice Cooker
Zojirushi is the #1 rice cooker brand in the U.S.* Our line of rice cookers deliver perfectly cooked, fluffy rice at the touch of a button. Explore our range of rice cookers.

*In sales amount within the category of rice cookers with a retail value of $100 or more (February 2018 U.S. Small Domestic Appliance & Housewares Point-of-Sales report)