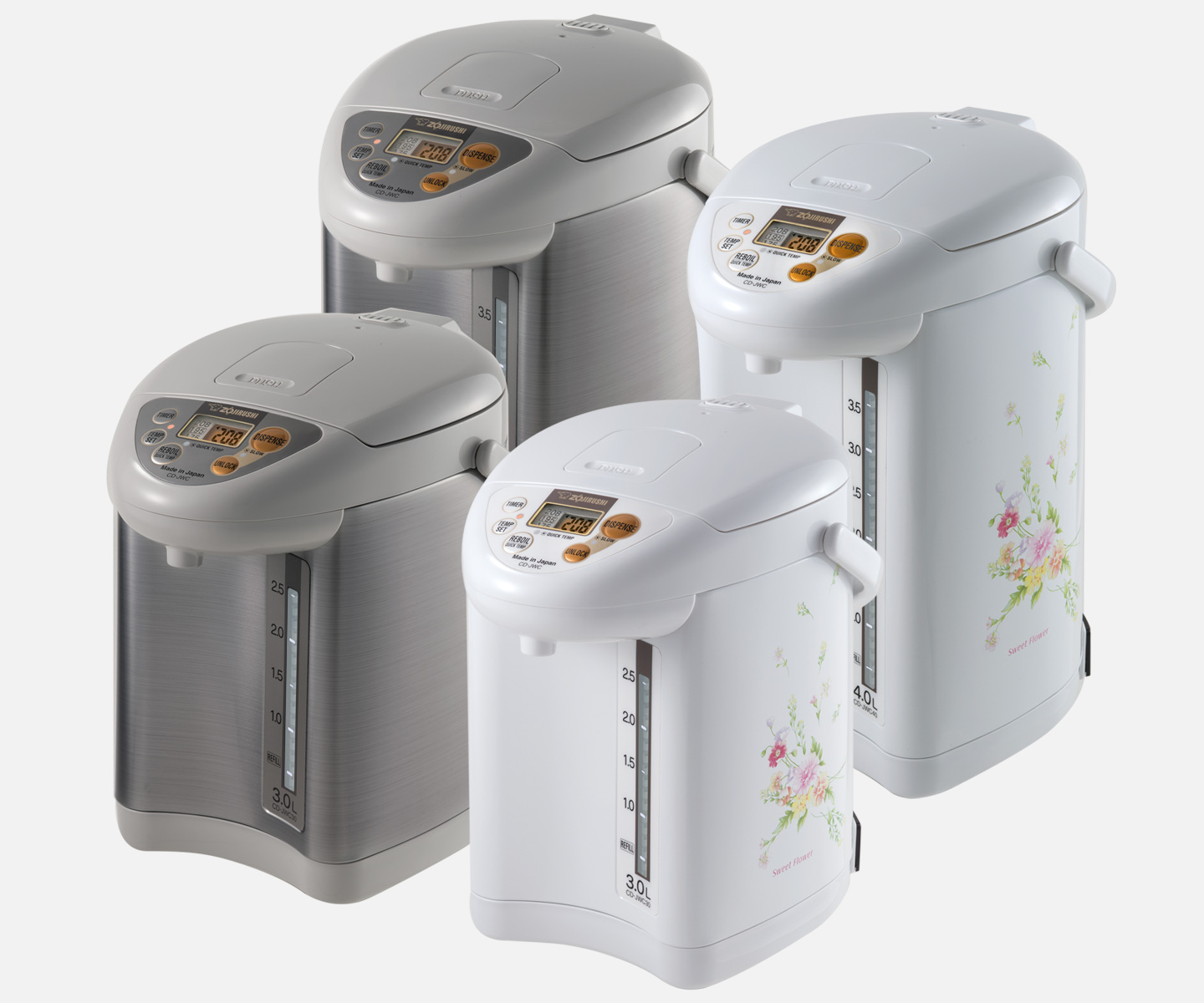 This model is no longer available.
Please visit our Water Boilers page for available models.

The Micom Water Boiler & Warmer features three keep warm temperature settings (175°F, 195°F, 208°F) and an optional QUICK TEMP mode that reaches 175°F, or 195°F keep warm temperature without reaching a boil, saving time and energy while reducing steam. Its energy-saving timer function automatically turns on the boiler at a later time to save electricity.