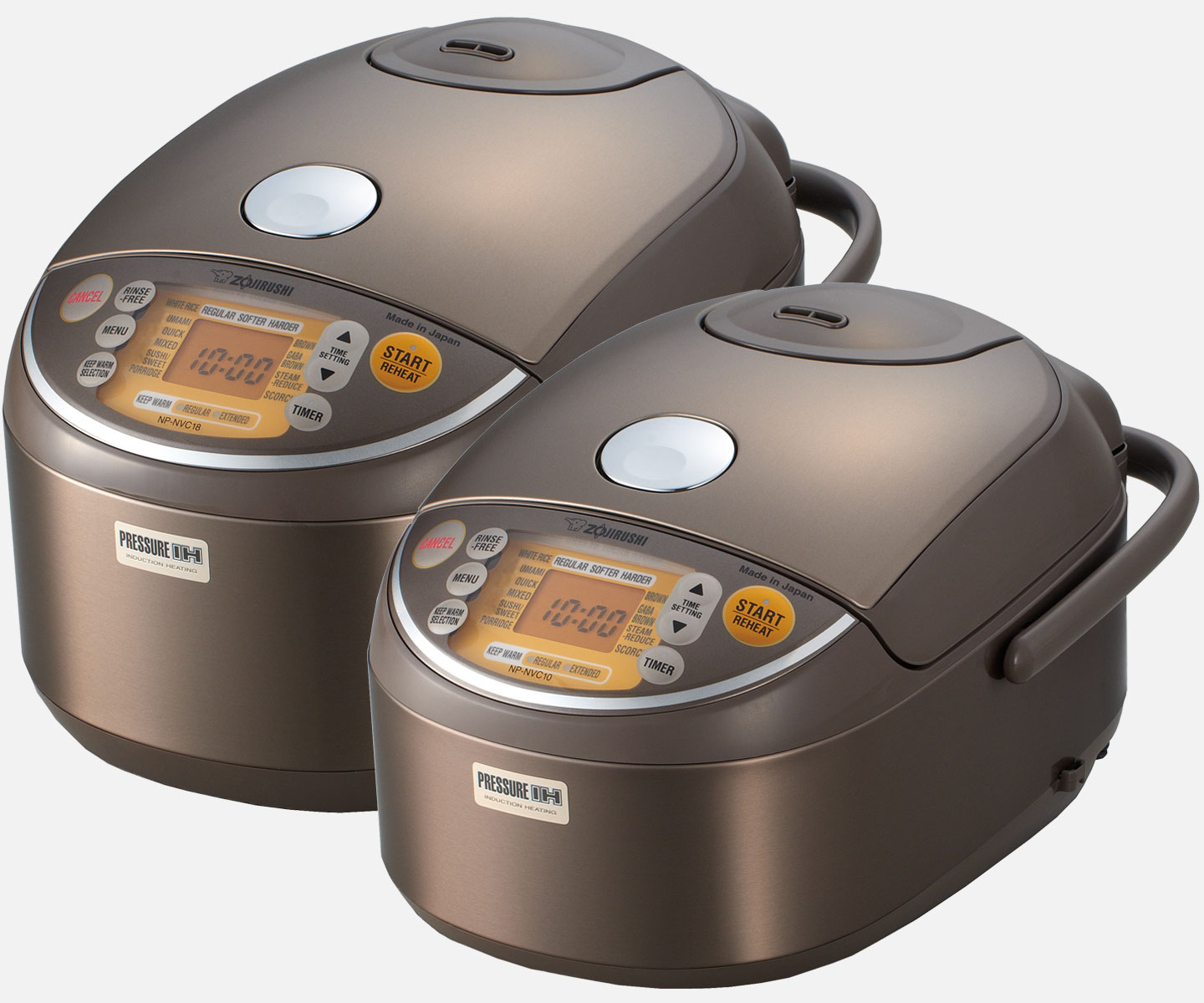 This model is no longer available.
Please visit our Rice Cookers page for available models.

Zojirushi's top-of-the-line Induction Heating Pressure Rice Cooker & Warmer uses pressurized cooking and AI (Artificial Intelligence) to cook perfect rice. Platinum infused nonstick inner cooking pan helps rice cook sweeter. Pressure cooking helps turn beta starch into alpha starch for softer and easier to digest rice.