---
Other Electric Products Recipes
Tofu Hamburger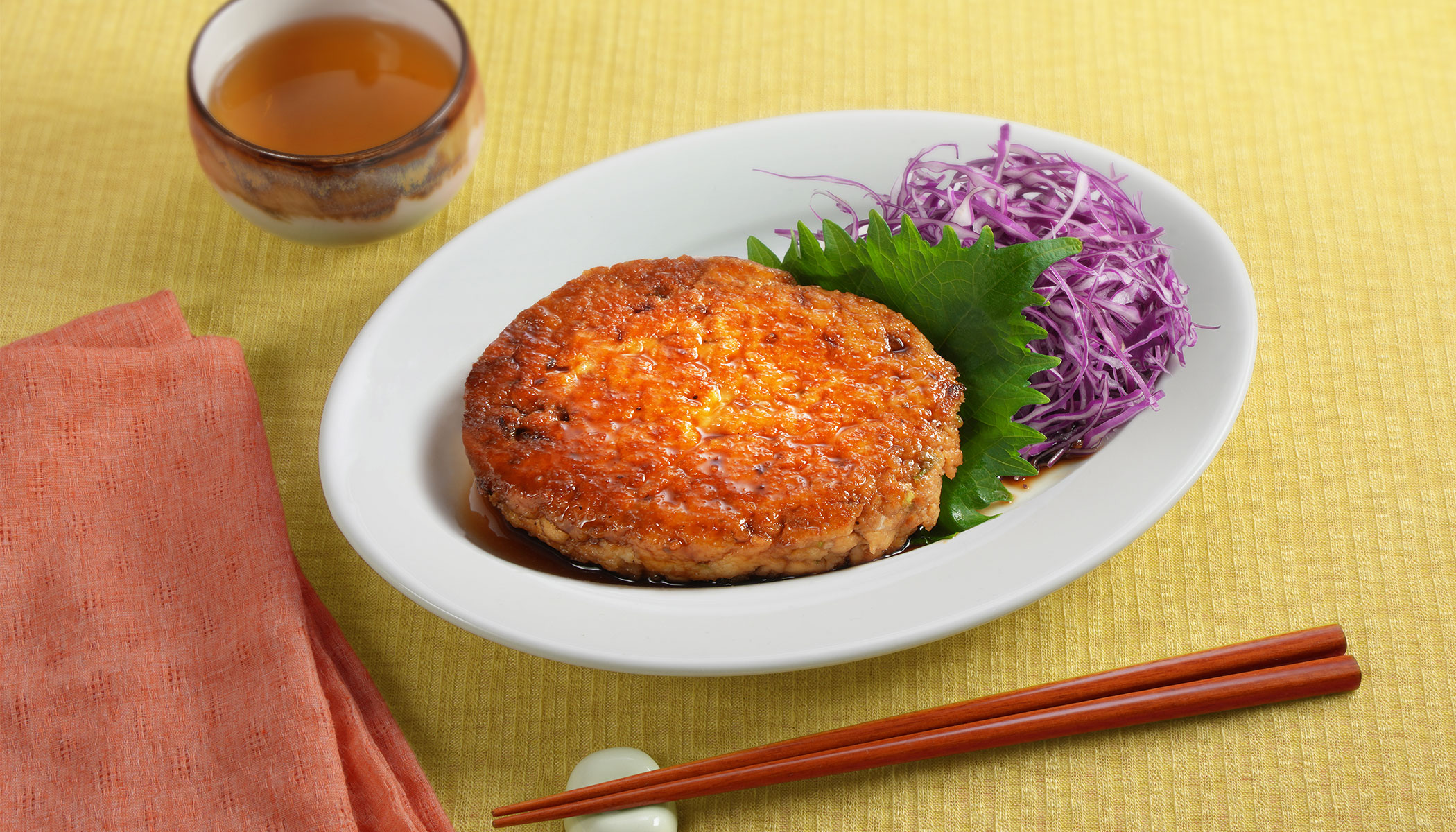 Easy tasty tofu burger! This Japanese style tofu hamburger has a hint of sesame oil in every bite. A perfect side dish for lunch!
Ingredients (serves 4):
14 oz. tofu, firm or medium
1 cup panko (Japanese bread crumb)
1 egg
3 stalks green onion, finely minced
1/4 tsp. salt
1/8 tsp. black pepper
1/2 tsp. dark sesame oil
All purpose flour for dusting
1 Tbsp. vegetable oil
For sauce:
(Mix all ingredients in a small bowl)
2 Tbsp. water
3 Tbsp. mirin (Japanese sweet rice wine)
2 Tbsp. soy sauce
1 Tbsp. sugar
*This recipe was developed for the Gourmet Sizzler® Electric Griddle (EA-TAC35). Adjustments may be necessary when using other models.

1
In a large bowl, place tofu and panko, then mash and mix with fork.
2
Add egg, green onion, salt, pepper, sesame oil to the bowl and mix well with a clean hand.
3
Divide mixture into four 3/4-inch thick oval patties. Lightly dust with flour and set aside.
Fun Tip:
Instead of shaping the patties into ovals, get creative and make fun shapes like bears and hearts!
4
Turn on the Gourmet Sizzler® Electric Griddle and set to 400ºF. Wait until the pilot lamp turns off and add vegetable oil. Place prepared patties on griddle and brown both sides (approximately 4 minutes on each side). Please be careful of the heated pan.
5
Turn the griddle to 280ºF. Pour sauce over patties then cover with the lid and cook for 3 minutes.
6
Open the lid, flip patties, cook for another 2 minutes and turn heat off.
7
Plate patties, spoon the sauce over and enjoy!