---
Other Electric Products Recipes
Baked Apples in Foil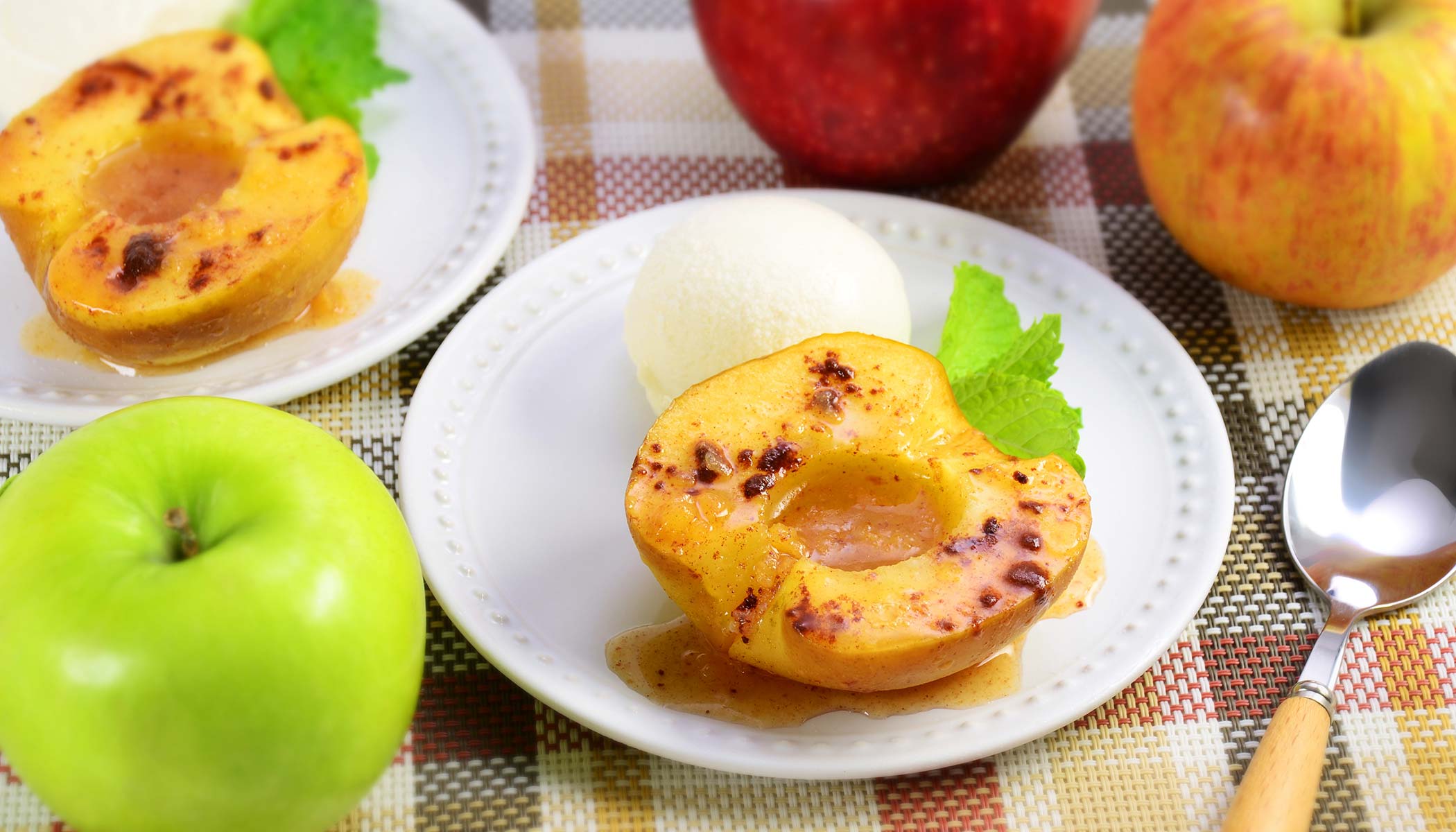 Add a scoop of ice cream with this sweet and tart baked apple. Enjoy it warm or cold.
Ingredients (serves 2):

1 medium apple
4 tsp. sugar
2 tsp. lemon juice
1/4 tsp. cinnamon powder
4 tsp. butter
You will need two 12" x 12" sheets of heavy-duty aluminum foil.
*This recipe was developed for Indoor Electric Grill (EB-DLC10). Adjustments may be necessary when using other models.

1
Cut the apple in half lengthwise, remove the core with melon baller or spoon and a knife.

2
Place apple halves on a heat resistant plate and wrap with a plastic wrap. Cook in a microwave at 1,200 watts for 2 minutes or until soft.

3
Cut 2 sheets of 12" x 12" heavy-duty aluminum foil.

4
Preheat the Indoor Electric Grill at HI for 6 minutes or until the operation light turns off.

5
Place an apple half on a foil sheet, cut side up. Top with half amount of the remaining ingredients - 2 teaspoons of sugar, 1 teaspoon of lemon juice, 1/8 teaspoon of cinnamon and 2 teaspoons of butter.

6
Make the foil packs. Bring two long edges of foil toward the center and crimp together tightly. Fold and crimp the short ends of the foil to seal.

7
Repeat steps 5 and 6 to make another pack.

8
Place both foil packs on the grill, turn the heat down to MED and bake for 15 minutes or to your preferred doneness. 

9
Turn heat off and carefully open the packet.