---
Other Electric Products Recipes
Baked Sea Bass with Yuzu Pepper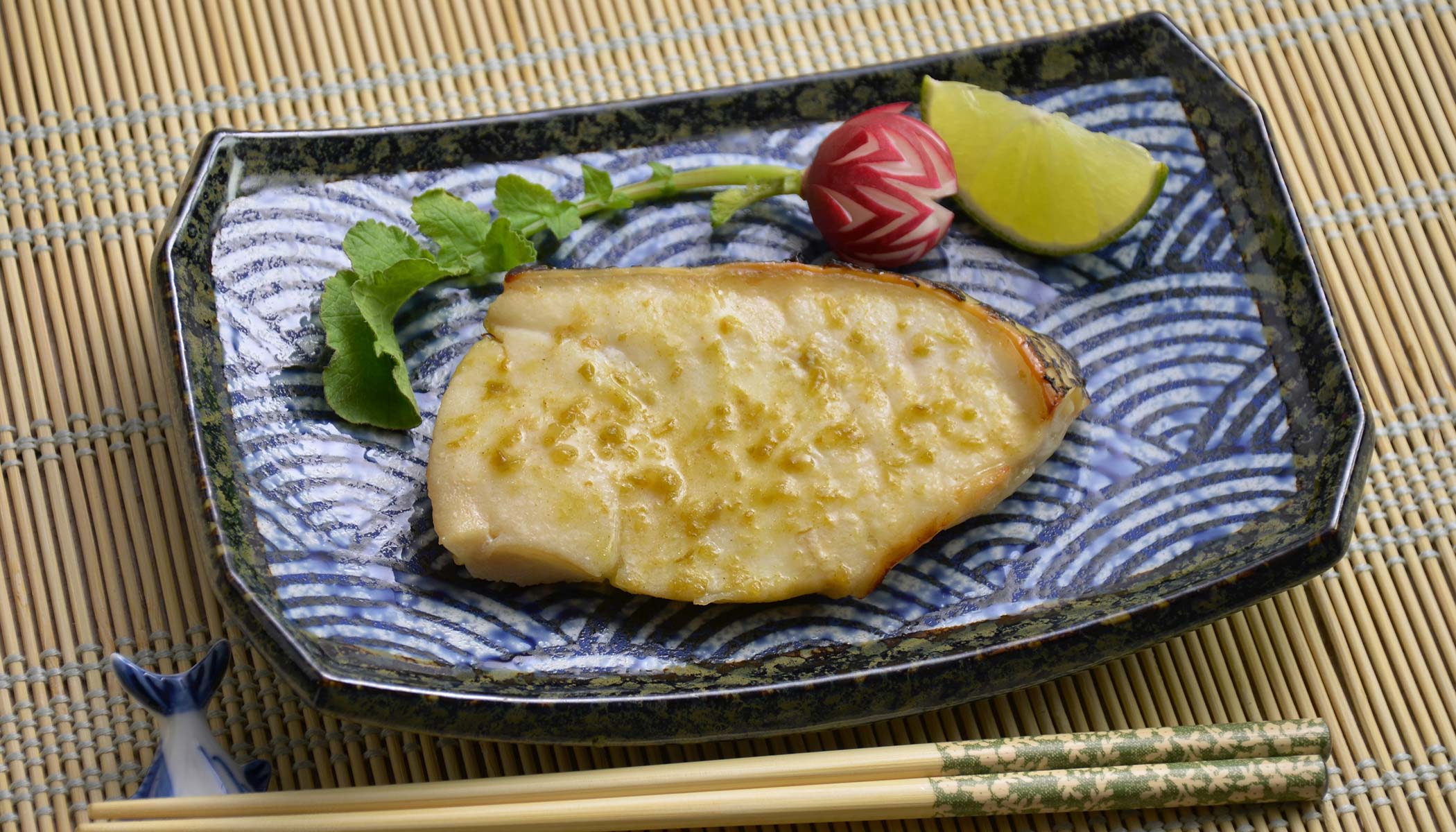 Yuzukosho is a Japanese condiment made with green Yuzu peel and chili peppers. Yuzu is a type of citrus that has become popular among American chefs in the past few years. It has a unique fragrance and its juice is sour like lemon. Try this recipe with any of your favorite white fish!
Ingredients (serves 2):
2 filets sea bass (3-4 oz. each)
1 Tbsp. soy sauce
1 Tbsp. mirin (Japanese sweet rice wine)
1 Tbsp. sake (rice wine)
1 tsp. yuzukosho (or grated lime peel, jalapeño and a pinch of salt)
1/2 lime juice
Garnish
Lime wedge and Radish (Optional)
*This recipe was developed for the Fish Roaster (EF-VPC40). Adjustments may be necessary when using other models.

1
Place sea bass filets in a plastic bag and pour soy sauce, mirin and sake into the bag.
2
Tightly seal the bag, mix and distribute sauce with fingers over the bag. Marinate for 10 minutes.
3
Combine yuzukosho and lime juice in a small bowl.
4
Preheat the Gourmet Roaster for 5 minutes. Wipe off excess liquid from sea bass and roast for 7 minutes or until surface is lightly browned.
5
Evenly spread yuzukosho mixture over the surface of the fish and roast for another 1 minute. Please be careful not to touch the hot roaster.
6
Place the sea bass on a plate and garnish with a lime wedge and radish.
7
Enjoy with a warm bowl of rice.