---
Other Electric Products Recipes
BBQ Orange Chicken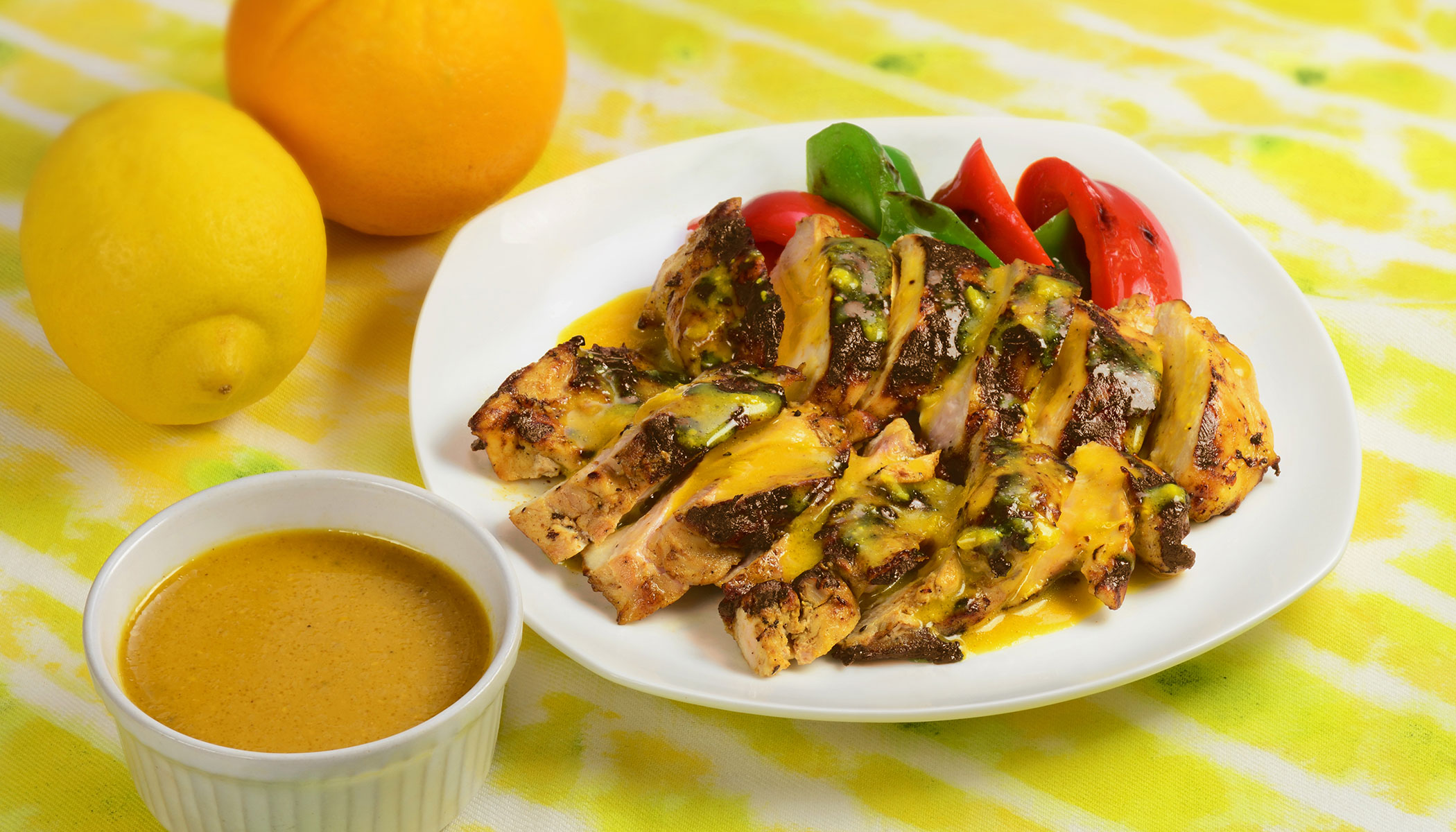 BBQ chicken with an orange honey mustard sauce? Yes please! This unique BBQ sauce is bright, spicy, sweet, and full of flavor, and the perfect sauce for grilling on your Zojirushi Indoor Electric Grill.
Ingredients (serves 4):
Sauce:
1/4 cup yellow mustard
1/4 cup honey
1/2 cup orange juice
2 Tbsp. lemon juice
1 tsp. lemon zest
2 Tbsp. olive oil
1/4 tsp. black pepper
Chicken:
2 lbs. boneless and skinless chicken thighs
*This recipe was developed for the Indoor Electric Grill (EB-DLC10). Adjustments may be necessary when using other models.
1
Make sauce. Mix all ingredients for sauce in a bowl.

2
Marinate the chicken thighs. In a zipper storage bag, place the chicken thighs and half amount of the sauce from step 1. Massage over the bag, then set for a minimum 1 hour and up to 3 hours in the refrigerator. Before grilling, remove the bag of chicken from refrigerator and set to room temperature for minimum 30 minutes to 1 hour.

3
Turn on the Indoor Electric Grill, set to HI to preheat. Take out chicken thighs from marinade bag, wipe surface with paper towel. When preheating completes in about 6 minutes, turn heat to MID, place chicken thighs on the grill.

4
Cook for 3 minutes one side, flip chicken and cook another 3 minutes. Flip again and cook 3 minutes and repeat flip and cook 3 more minutes. Cook a total of 12 minutes or until the internal temperature reaches 165°F.

5
When cooked through, transfer to a cutting board and turn off the grill. Slice the chicken into bite-sized pieces. Transfer to serving plates, and serve with remaining sauce from step 1 on the side. Enjoy!