---
Other Electric Products Recipes
Better Brownies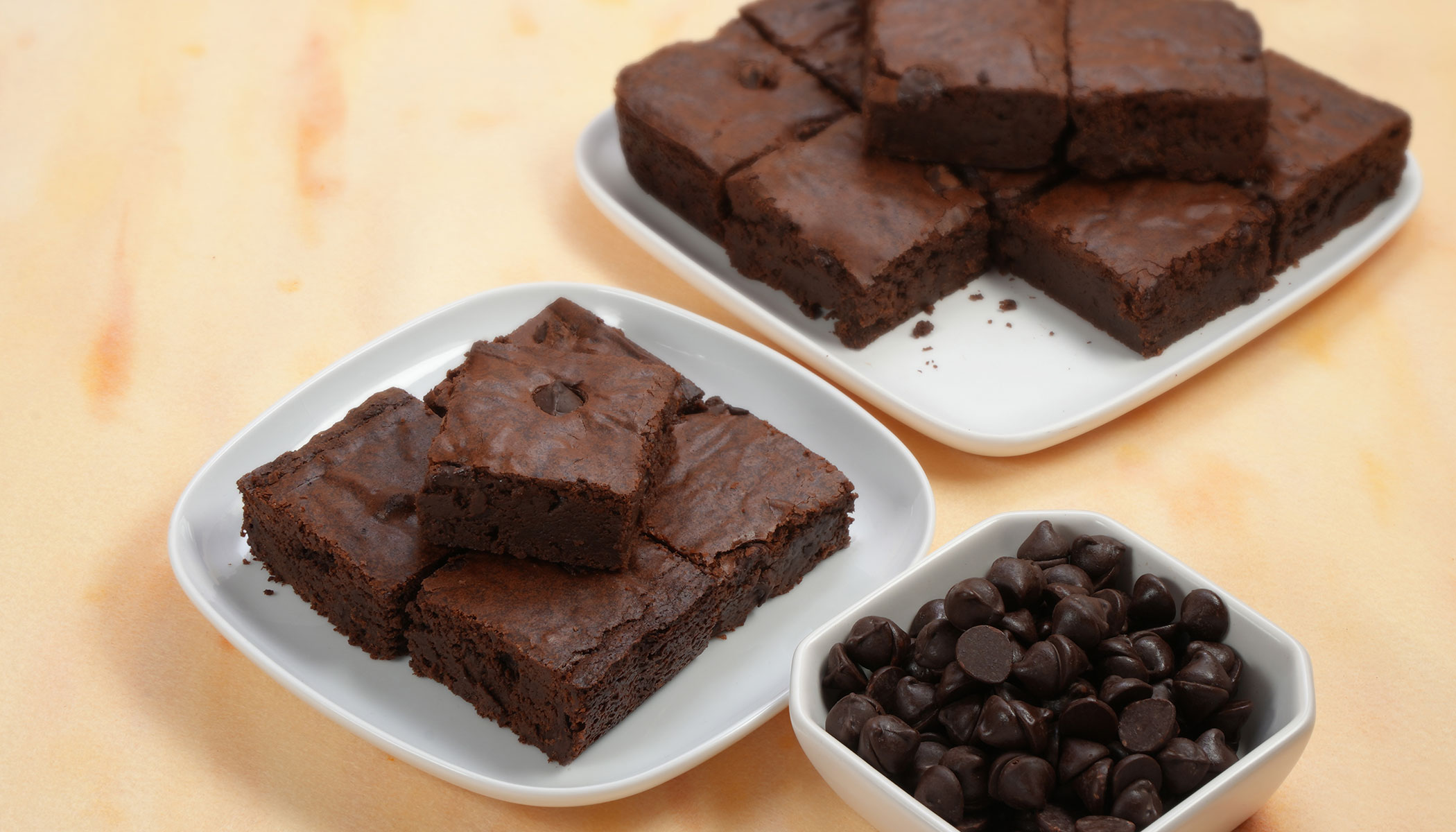 Zojirushi's fudgy and thick brownie is easy to make and it will satisfy your chocolate craving.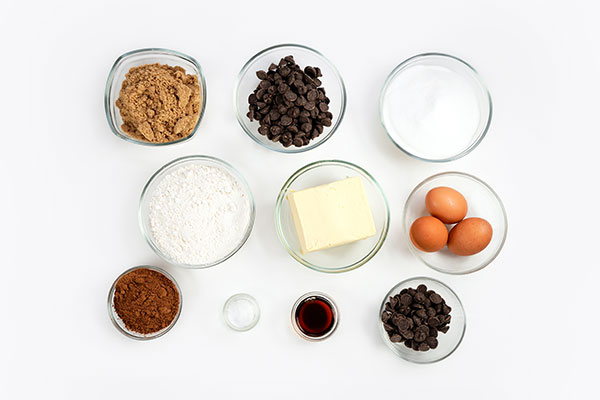 Ingredients (makes 16 brownies):
1-1/2 cups semi-sweet chocolate chips, divided

2 sticks (1 cup) unsalted butter
1-1/3 cups granulated sugar
3/4 cup brown sugar
1 tsp. vanilla extract
1/2 tsp. salt
3 large eggs
1-1/4 cups all-purpose flour
1/3 cup unsweetened cocoa powder
*You will need a 9" square cake pan.
*This recipe was developed for the Micom Toaster Oven (ET-ZLC30). Adjustments may be necessary when using other models.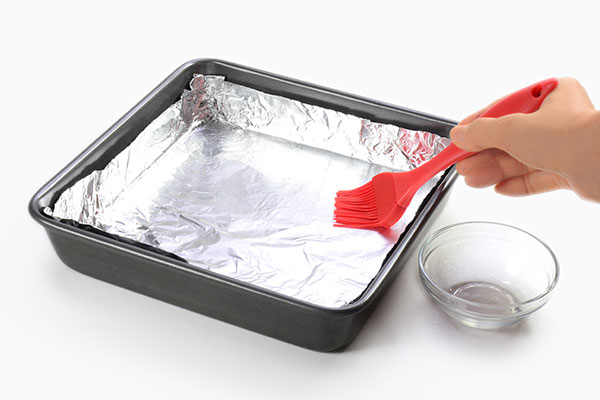 1
Prepare the cake pan. Line the cake pan with aluminum foil and brush with vegetable oil (not included in the ingredients list).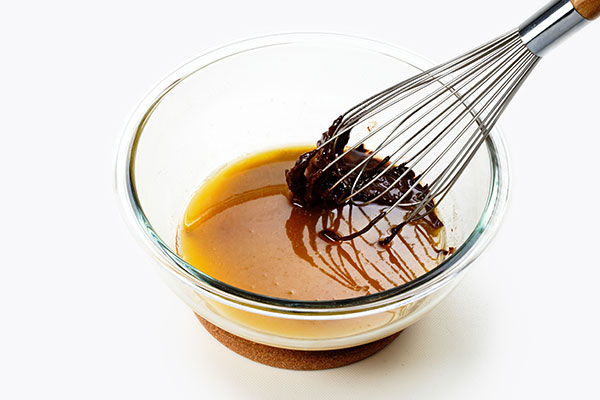 2
Make the batter. Divide the chocolate chips into 1 cup and 1/2 cup. Place butter and 1 cup of chocolate chips in a large microwave-safe bowl. Microwave at high (1200 w) for 1 minute and 30 seconds, then whisk to melt together.
The remaining 1/2 cup of chocolate chips will be added to the batter in step 4.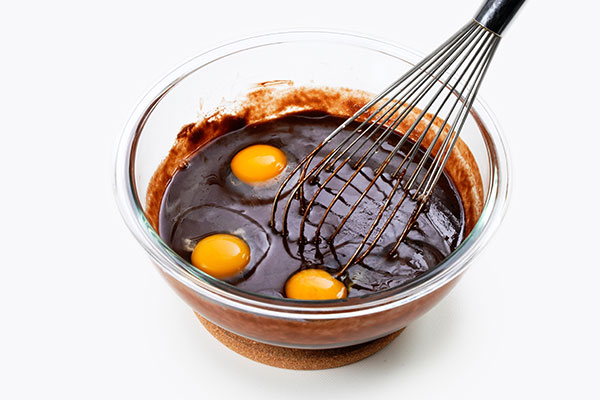 3
Add granulated sugar, brown sugar, vanilla extract, and salt to the butter mixture. Whisk to combine, then add eggs and mix well.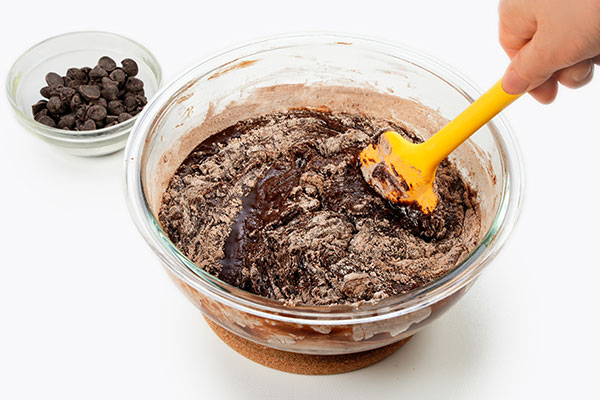 4
Sift flour and cocoa powder to the mixture and fold in with a spatula. Add 1/2 cup of chocolate chips and fold to incorporate.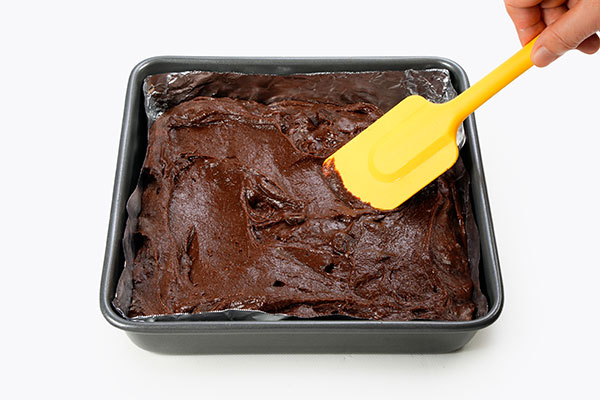 5
Pour the batter into the prepared cake pan and spread evenly.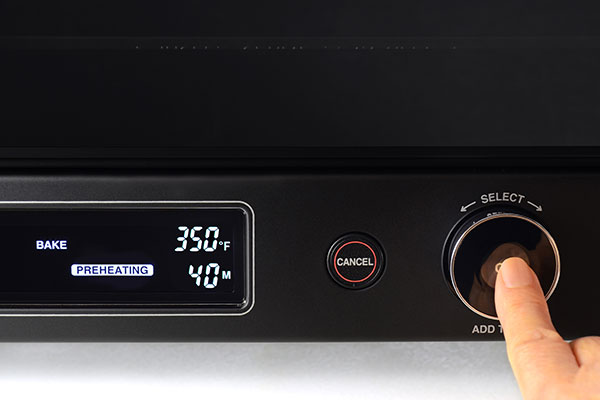 6
Place the rack of the Micom Toaster Oven (ET-ZLC30) on the lower rail. Turn the Dial to select BAKE. Set the temperature and time to 350˚F and 40 minutes and press the OK Button to start preheating.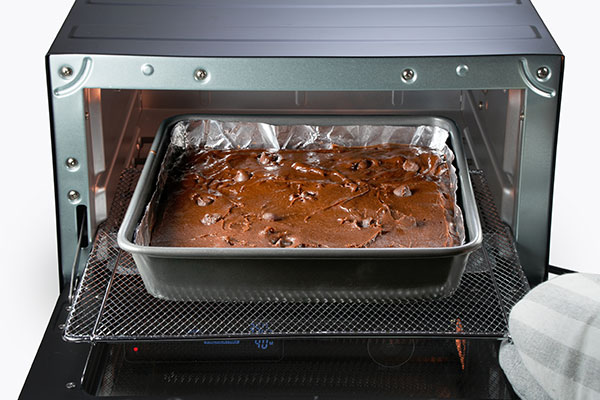 7
When preheating is complete, place the cake pan in the oven and press the OK button to start baking. Be careful of the heated rack.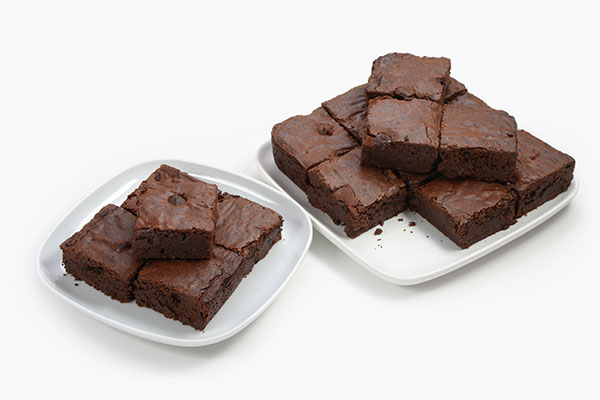 8
When finished, use a toothpick to test doneness. The cake is ready if the toothpick comes out with a few moist crumbs attached. If not baked sufficiently, lower the temperature to 325°F and cook a bit longer.
Remove the cake pan to a cooling rack. Allow to rest for about 1 hour or until completely cooled before cutting. Enjoy!