---
Other Electric Products Recipes
Blueberry Whole Wheat Pancakes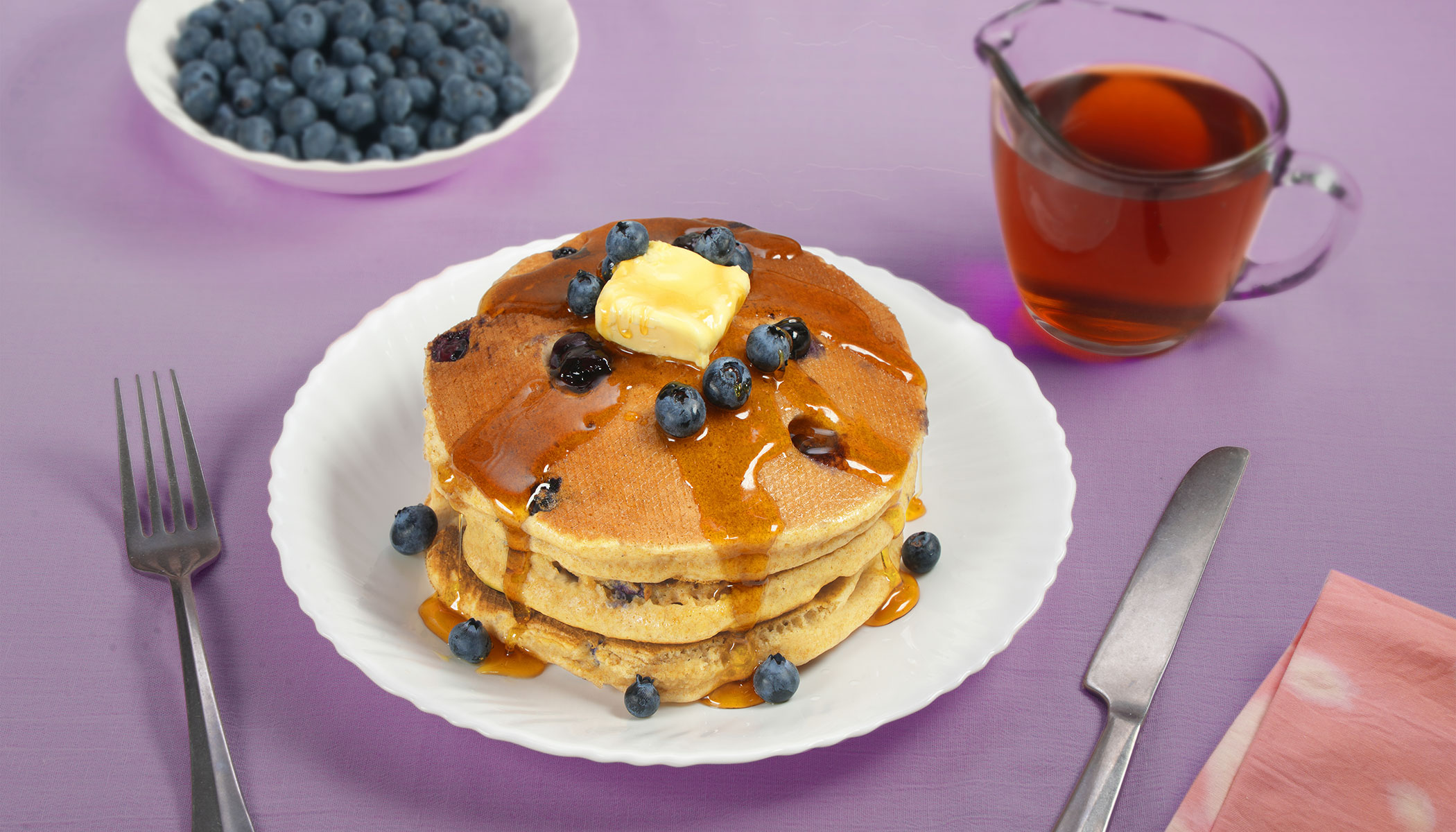 Pancakes are delicious for breakfast, lunch or a snack. The tanginess of blueberries is a tasty addition to this fluffy whole wheat pancake. Have fun making it at-the-table with family and friends!
Ingredients (makes approx. 12 pancakes):
1 cup whole wheat pastry flour
1/2 cup all purpose flour
3 Tbsp. sugar
1/2 tsp. salt
1 tsp. baking powder
1/2 tsp. baking soda
1-1/2 cups buttermilk
2 large eggs, lightly beaten
1 Tbsp. unsalted butter, melted
2 tsp. vegetable oil
4 oz. blueberries, fresh or frozen
Topping:
Maple syrup
Butter
Fresh blueberries (optional)
*This recipe was developed for the Gourmet Sizzler® Electric Griddle (EA-TAC35). Adjustments may be necessary when using other models.
1
In a large bowl, combine all of the dry ingredients: whole wheat pastry flour, all purpose flour, sugar, salt, baking powder and baking soda.
2
Add buttermilk, eggs and melted butter. Whisk gently until just combined (do not over-mix).
3
Turn the Gourmet Sizzler® Electric Griddle temperature control dial to 400°F. When the pilot lamp turns off, use a heat resistant brush and brush hot plate with vegetable oil. Pour about 1/4 cup batter per pancake onto the griddle.
4
Top each pancake with about 1 tablespoon of blueberries. Cook until the edges are set and bubbles form on the surface - about 2 minutes. Flip the pancakes and cook for 1-2 minutes, or until cooked through.
5
Serve with syrup, butter and fresh blueberries.