---
Other Electric Products Recipes
Buffalo Wings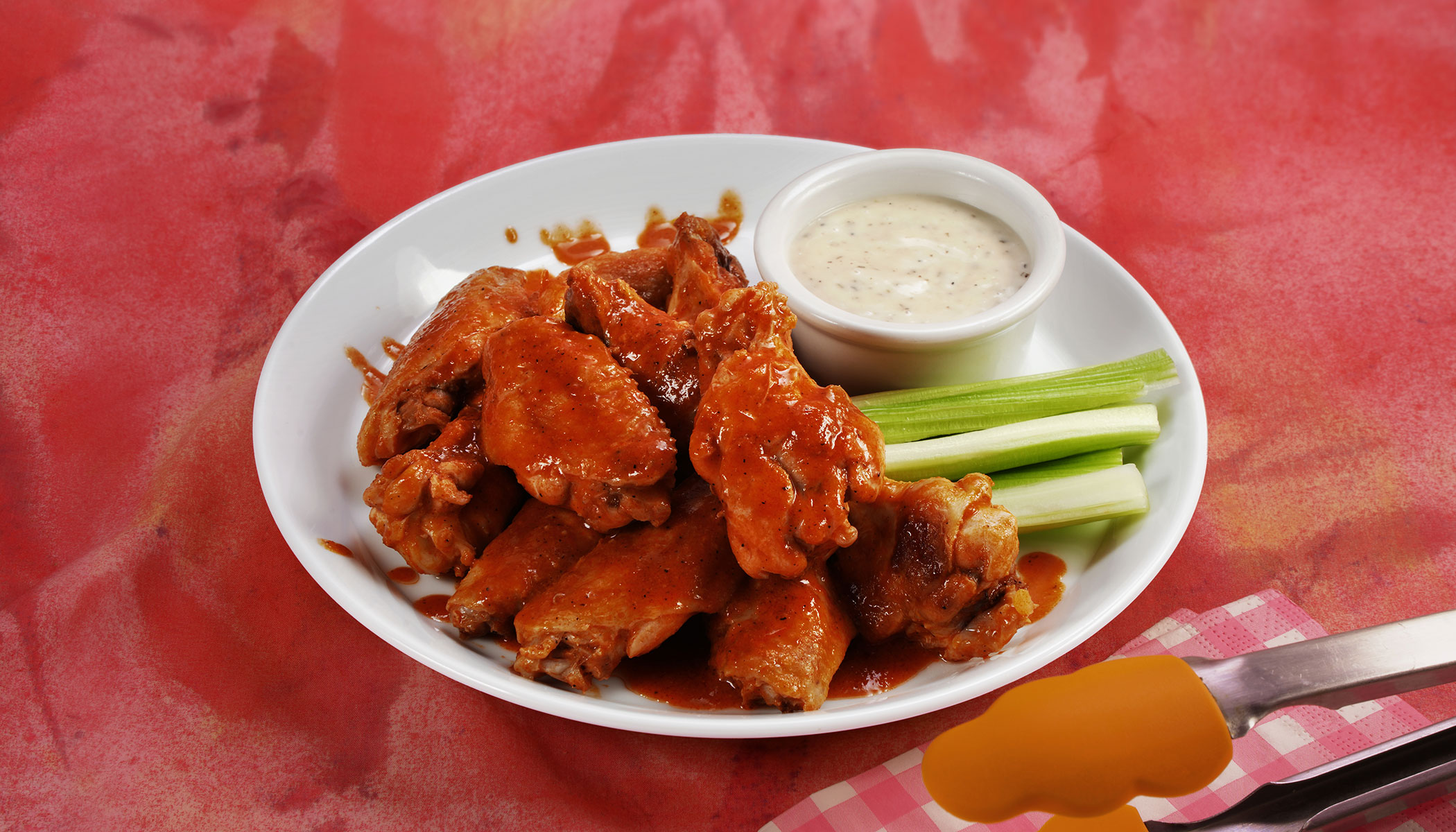 Buffalo wings originated in Buffalo, New York, and are typically fried before being tossed in sauce. We griddled the wings and they are juicy with a spicy kick that is sure to please! For a milder flavor simply adjust the amount of hot sauce. Enjoy!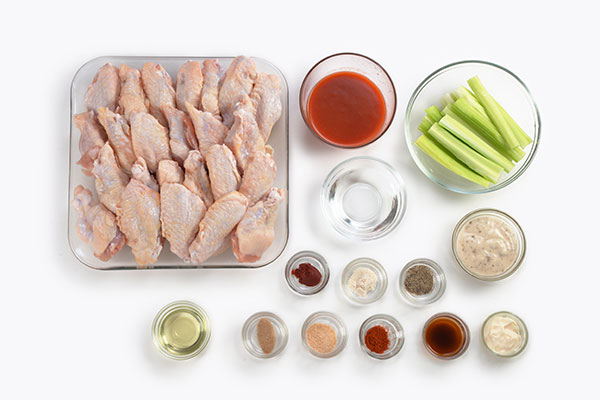 Ingredients (makes 24 pieces):
For Chicken Wings:
2-1/2 lbs. (about 24 pcs.) "party style" chicken wings
1 Tbsp. vegetable oil
For Buffalo Sauce:
1/2 tsp. tomato paste
1 Tbsp. mayonnaise (optional)
4-6 Tbsp. red hot sauce, adjust to taste
2-3 Tbsp. white vinegar, adjust to taste
1/2 tsp. light brown sugar
1/2 tsp. garlic powder
1/4 tsp. onion powder
1/4 tsp. ground black pepper
1/4 tsp. ground cayenne pepper
1/2 tsp. Worcestershire sauce
For Side:
Celery sticks, for serving
Ranch dressing, for serving
*This recipe was developed for the Gourmet Sizzler® Electric Griddle (EA-BDC10). Adjustments may be necessary when using other models.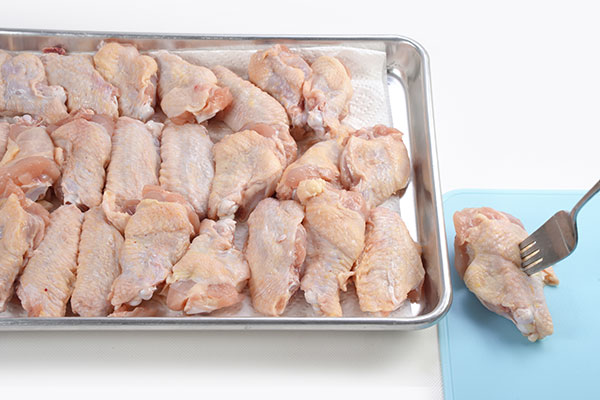 1
Prepare the wings. Rinse chicken wings under cold water, if desired. Pat dry well with paper towels, then pierce the skin with a fork. Set aside and bring to room temperature.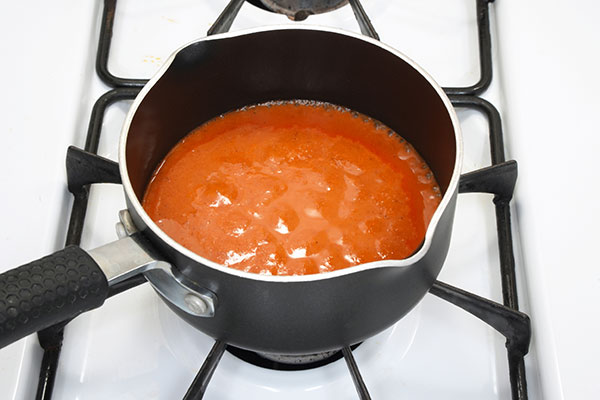 2
Prepare the sauce. In a small saucepan, combine all ingredients for buffalo sauce and mix well. Bring to a boil, then simmer for 1 minute. Remove from heat and set aside.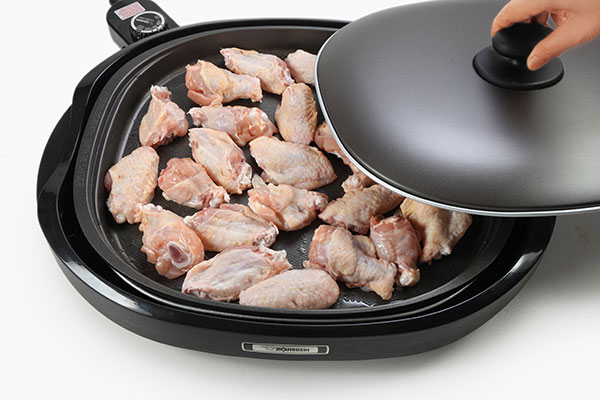 3
Cook the wings. Turn on the Gourmet Sizzler® Electric Griddle EA-BDC10, set to 300ºF to preheat. When the operation light turns off, brush with vegetable oil and place all wings on the heated griddle. Cover with lid and cook for about 6 minutes.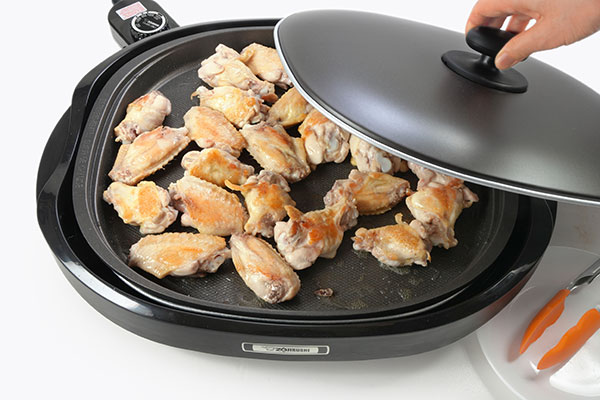 4
When the bottom of the wings are lightly browned, turn the wings over, cover with lid and cook for an additional 3 minutes.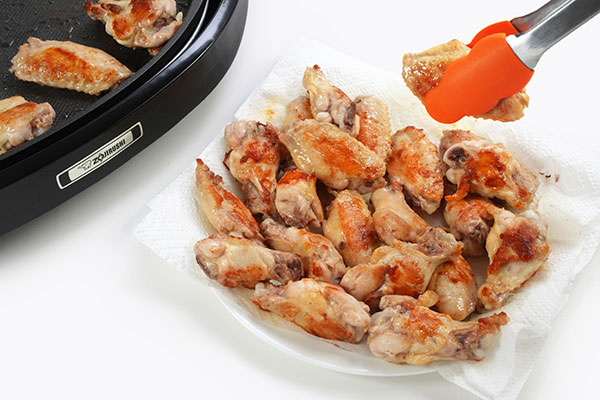 5
Remove the lid and turn the temperature control dial to 400°F. Flip wings while cooking until all sides are golden brown and cooked through, approximately 3-6 minutes. Check the center temperature of the larger pieces for doneness. When the temperature reaches 165ºF, turn off the griddle, and transfer the wings to a paper towel-lined plate to drain the excess grease.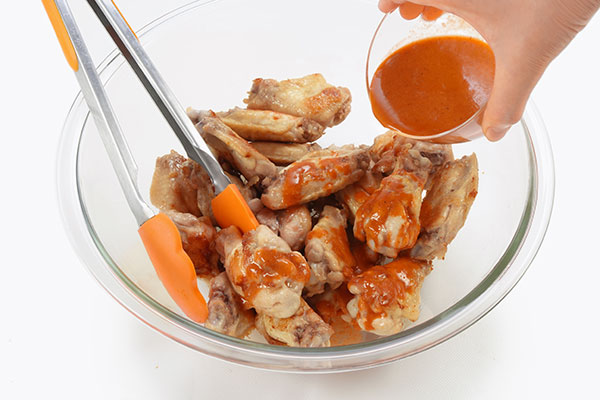 6
In a large bowl, place the wings and sauce from step 2 and toss to coat.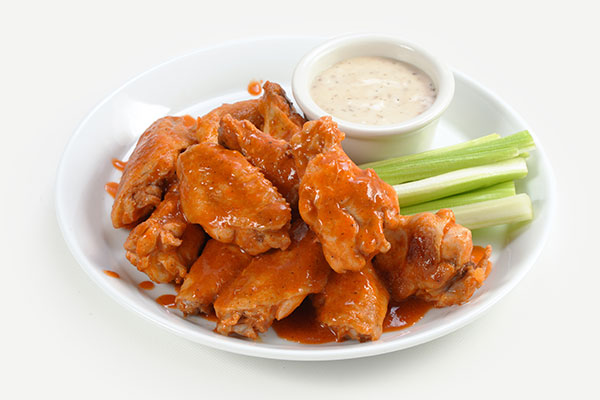 7
Serve immediately with a side of celery sticks and ranch dressing. Enjoy!