---
Other Electric Products Recipes
Chocolate-Chocolate Crepes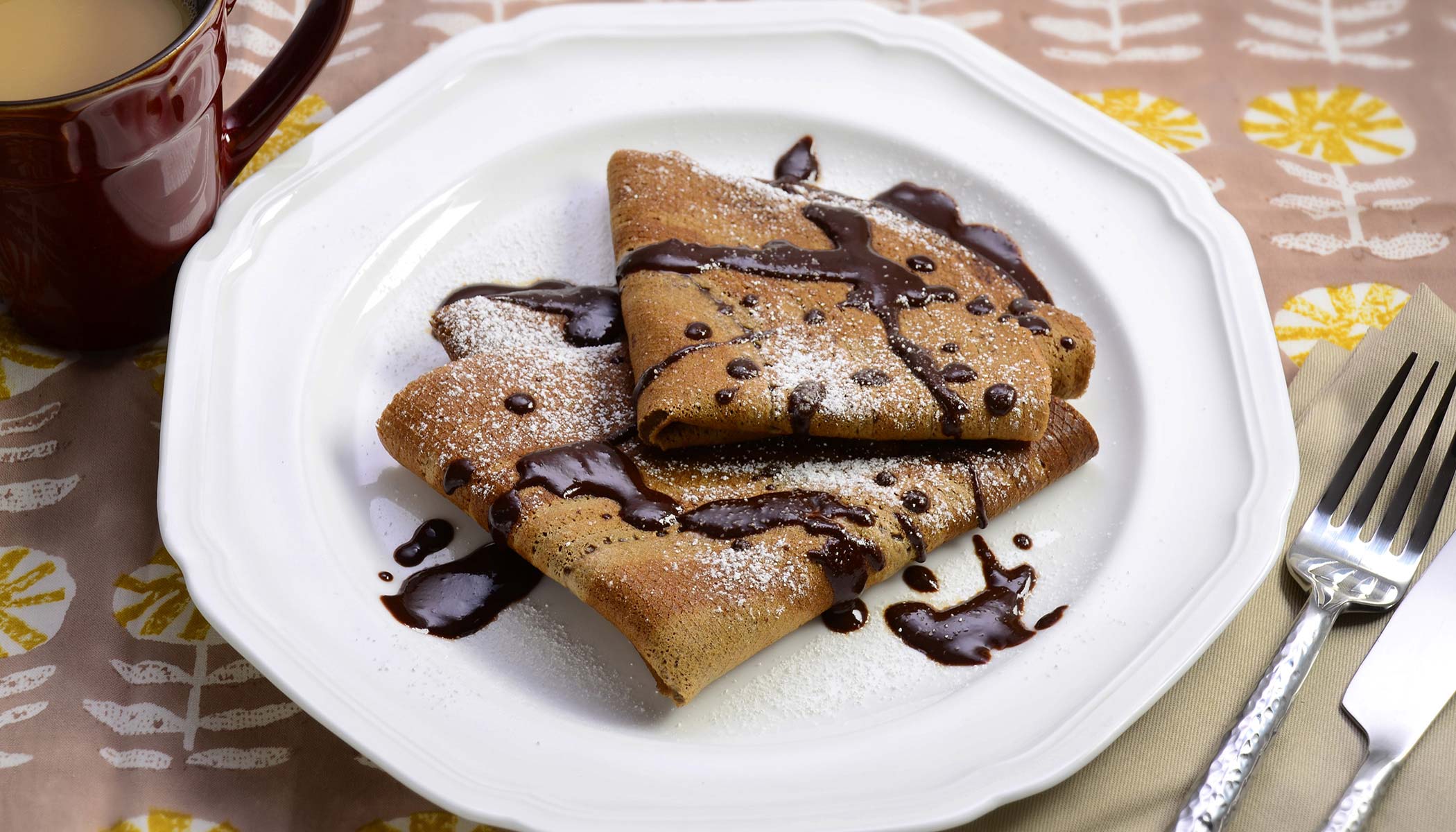 Indulge in this warm dessert full of chocolaty happiness! It is easy and fun to make – a perfect recipe for a family fun dessert!
Ingredients (serves 3-4):


For crepes:


1 cup milk

2 oz. semi sweet chocolate chips

1 Tbsp. butter

2 eggs

1/4 cup sugar

1 cup all purpose flour

1 tsp. vanilla extract
For chocolate sauce:


6 oz. dark chocolate chips

2/3 cup heavy cream
Topping:


**This recipe was developed for the
Gourmet Sizzler
® Electric Griddle (EA-BDC10). Adjustments may be necessary when using other models.
1
Place milk,
semi sweet
chocolate chips and butter in a saucepan and heat to melt. In a bowl, whisk together eggs with sugar and mix in half the amount of flour. Add chocolate mixture, vanilla extract and remaining flour and mix well.
2

Strain mixture into a pitcher, cover and let sit for 30 minutes in room temperature. If necessary, whisk in milk or water to adjust to the consistency of thin cream.
3

Make a crepe. Heat Gourmet Sizzler® Electric Griddle (EA-BDC10) to 400°F. Quickly pour about one ladleful of batter and spread the batter thinly with bottom of the ladle. Cook until lightly browned, flip and cook other side.
4

Remove crepe onto plate.
5

Make the chocolate sauce. Heat cream in a saucepan until just before it begins to boil. Remove from heat, add dark chocolate chips and stir until the chocolate chips have melted.
6

On a warm plate, spread each crepe with warm chocolate sauce then fold in half, then into fourths.
7

Dust with powdered sugar, drizzle chocolate sauce over and serve warm.