---
Other Electric Products Recipes
Crunchy Asparagus and Shrimp Skewers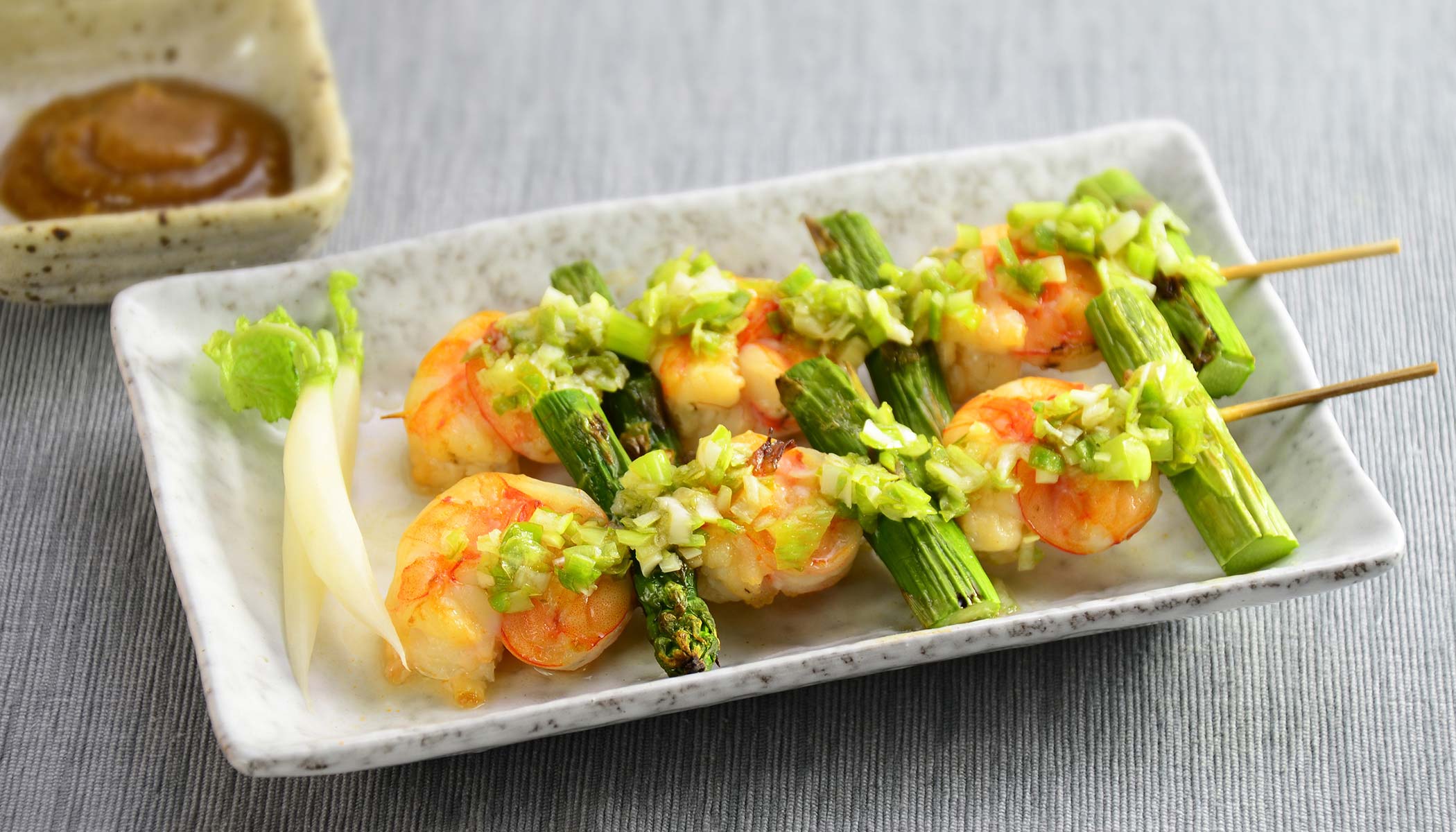 Sesame oil adds a robust flavor to these crunchy and crisp skewers. Enjoy every bite with a refreshing green onion, lemon and garlic sauce!
Ingredients (makes 4 skewers):


For Sauce:


For Skewers:


12 jumbo shrimp




4 large asparagus




1 tsp. sesame oil




1/8 tsp. salt



*This recipe was developed for the Fish Roaster (EF-VPC40). Adjustments may be necessary when using other models.

1

Soak bamboo skewers in water for 10 minutes or more to prevent from burning.
2

Make the sauce. In a small bowl, mix all ingredients for sauce and set aside.
3

Prepare the skewers. Peel and devein shrimp. Trim ends of asparagus and cut each into thirds.
4

Thread 3 asparagus and 3 shrimp alternately to each skewer.
5

Add water to the Fish Roaster's water tray, set rack to the standard height and preheat for 5 minutes.
6

Brush sesame oil and evenly sprinkle salt over the skewers (Be careful of the hot lid and rack). Place prepared skewers on rack and cook for 8-10 minutes or until surface turns brown.
7

Plate skewers, spoon sauce over and serve while hot.