---
Other Electric Products Recipes
Fluffy Blueberry Muffins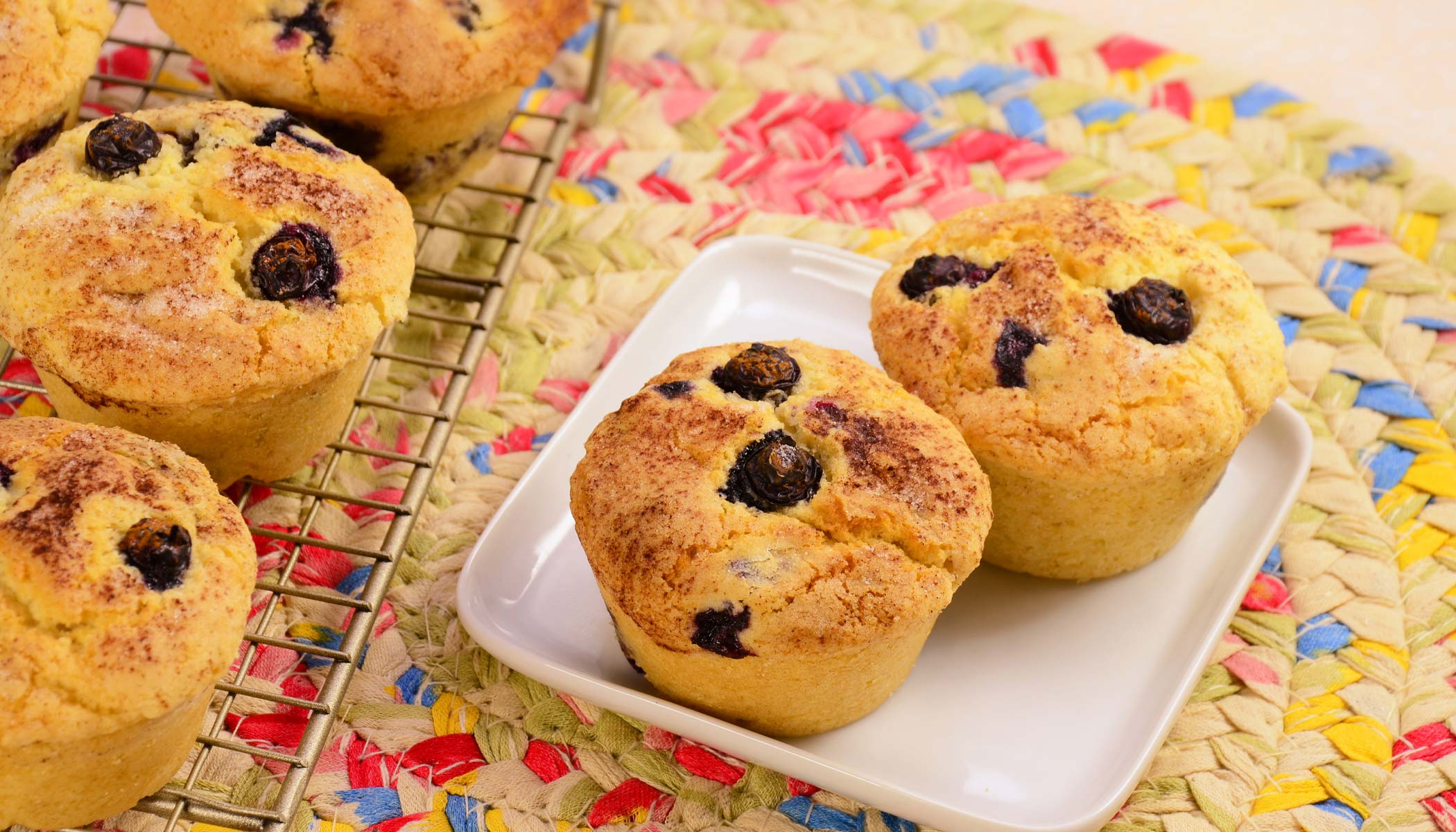 These fluffy blueberry muffins are delicious until the very last bite! Make a batch for your family to have for breakfast on the go.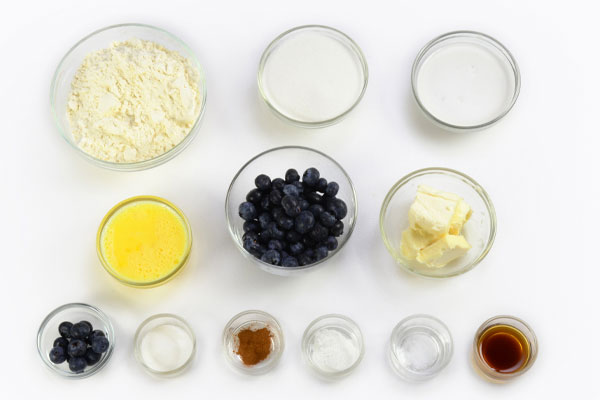 Ingredients (makes 6 muffins):
1 cup all-purpose flour
1 tsp. baking powder
A pinch of salt
2 oz. unsalted butter, room temperature
1/2 cup sugar
1 large egg, room temperature, beaten
1/4 milk
1/2 tsp. vanilla extract
3 oz. fresh blueberries
Topping:
12-14 fresh blueberries
1/2 Tbsp. sugar
A pinch of ground cinnamon
You will need one 6-cup muffin pan, 2-3/4" diameter wells.
** This recipe was developed for the Micom Toaster Oven (ET-ZLC30). Adjustments may be necessary when using other models.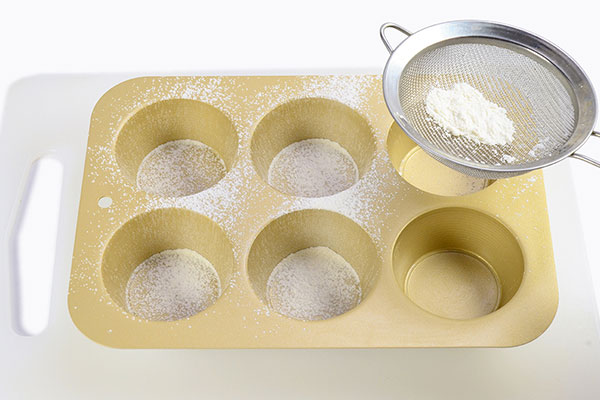 1
Lightly grease the pan with butter (not included in ingredients), then dust with all-purpose flour (not included in ingredients). Tap to remove excess flour.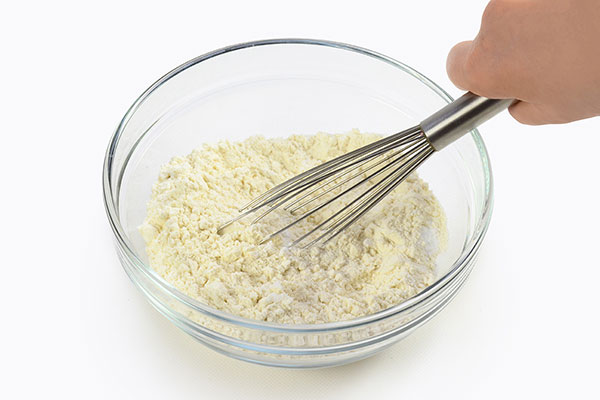 2
Place all-purpose flour, baking powder, and salt in a bowl and mix lightly.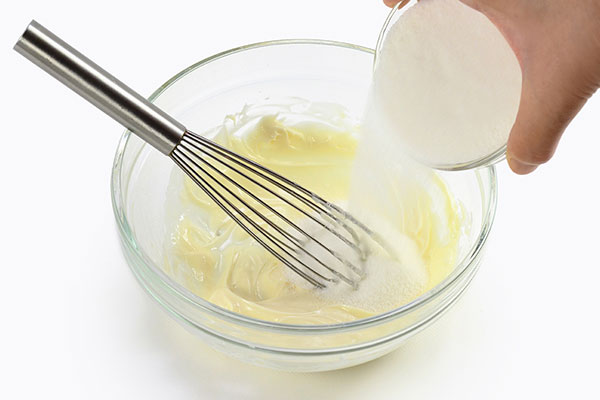 3
In a separate large bowl, beat the butter until very light. Beat in the sugar until light and fluffy.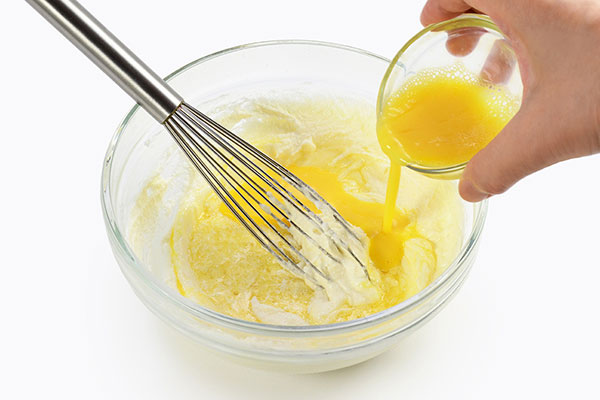 4
Gradually add the beaten egg and mix thoroughly.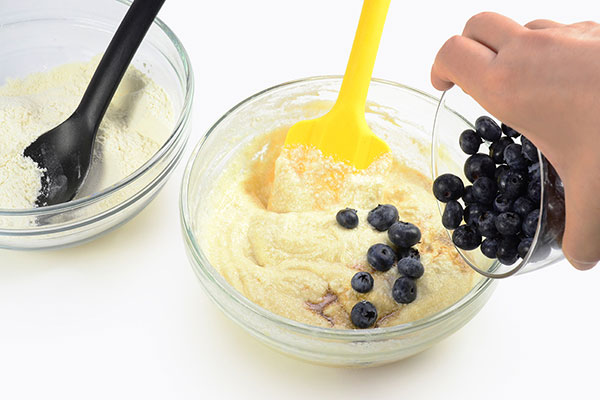 5
Fold in half the dry ingredients from Step 2 with 1/4 cup milk and 1/2 tsp. vanilla extract, and mix roughly with a rubber spatula. Repeat step to fold in the remaining dry ingredients. Add the blueberries and mix.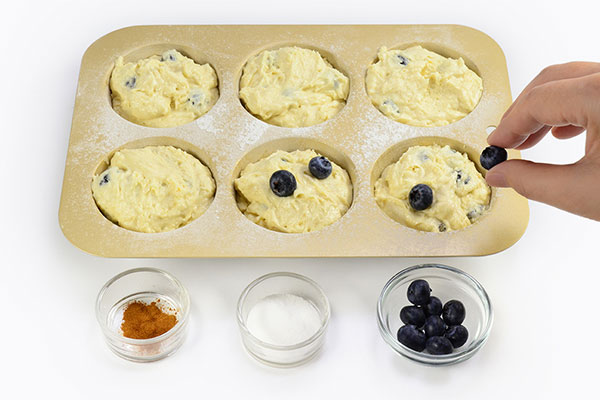 6
Pour batter into the greased and dusted pan, and tap on the bottom a few times to remove excess air. Top with blueberries and sprinkle sugar and cinnamon on top.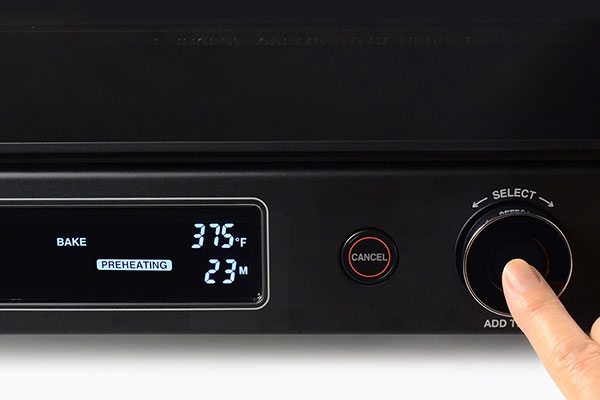 7
Place the rack on the lower rail. Turn the Dial to select BAKE. Set the temperature and time to 375 degrees F for 23 minutes, and press the OK button to start preheating.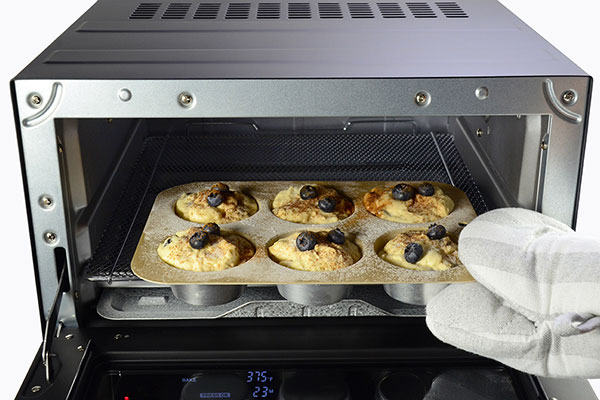 8
When preheating completes, place the pan in the oven and press the OK button to start baking. Be careful of the heated rack.
*Use a bamboo skewer to test doneness. The muffins are ready if the skewer comes out clean.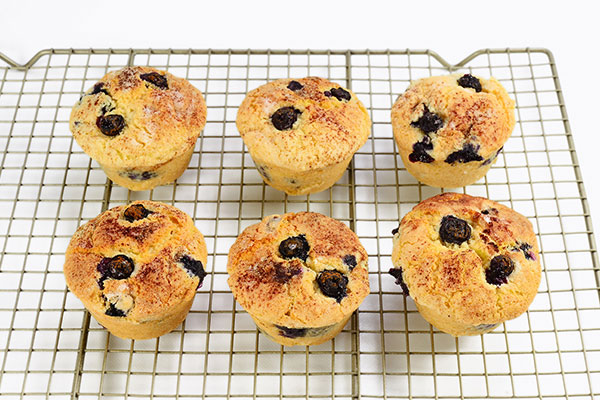 9
When finished, remove the pan, allow the muffins to cool in the pan for about 10 minutes, then remove and cool on a cooling rack.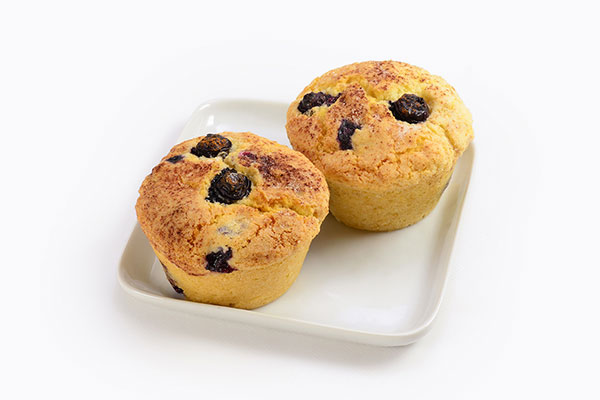 10
Serve fresh and enjoy!