---
Other Electric Products Recipes
Ginger Pork (Japanese Shoga-Yaki)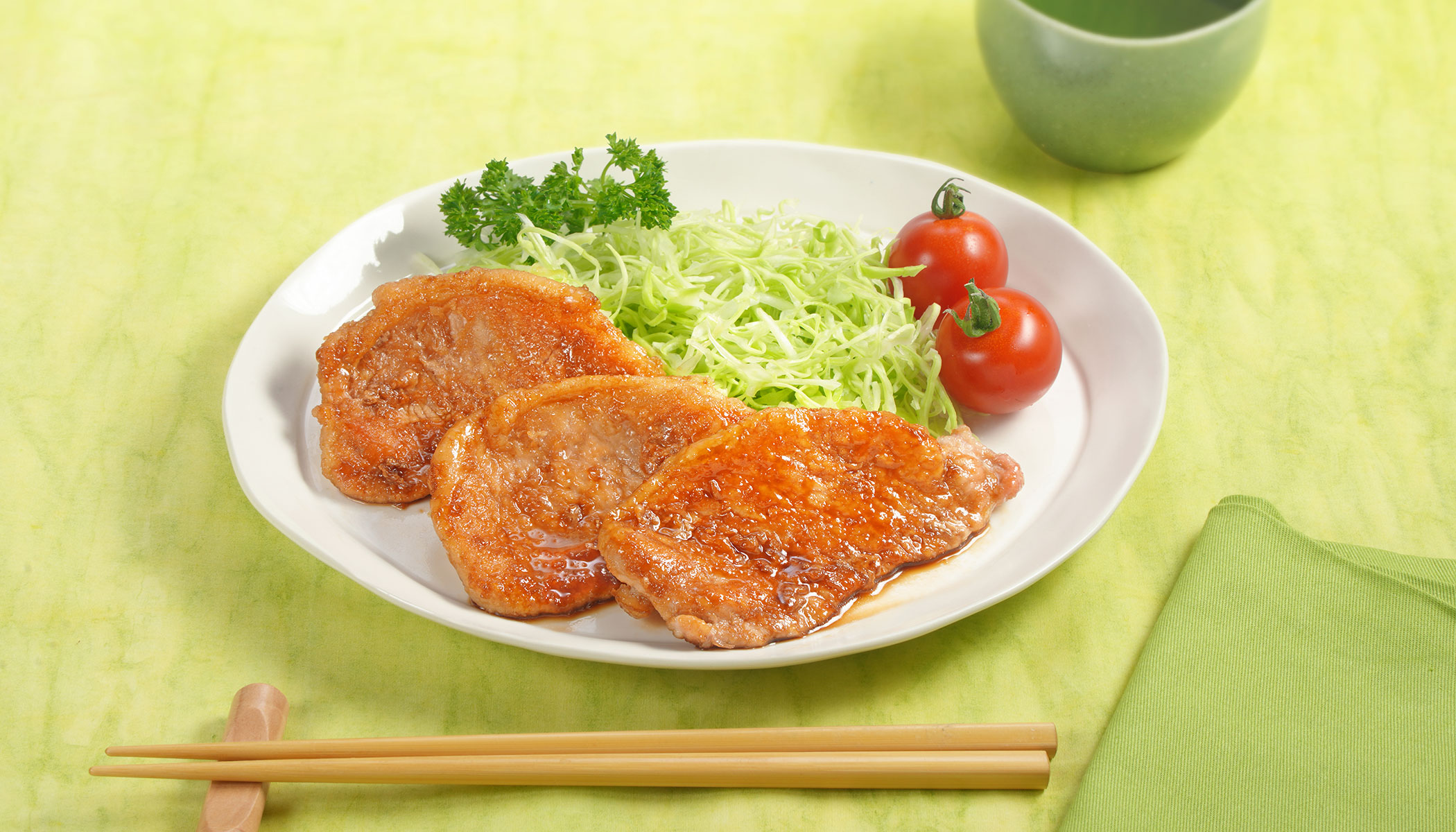 Shoga-yaki is a very popular dish in Japan. It is popular especially in the summer to fight the fatigue and loss of appetite that is caused by the hot and humid weather. It is commonly plated with shredded cabbage and served with rice and miso soup.
Ingredients (serves 3):
1 lb. thinly sliced boneless pork chops
3 Tbsp. corn starch
1 Tbsp. sake (Japanese rice wine)
2 Tbsp. soy sauce
2 Tbsp. mirin (Japanese sweet rice wine)
1 tsp. sugar
3 tsp. ginger juice (finely grate and squeeze with fingertips)
1 Tbsp. vegetable oil
Side:
2 cups finely shredded cabbage
*This recipe was developed for the Gourmet Sizzler® Electric Griddle (EA-TAC35). Adjustments may be necessary when using other models.

1
If the pork is thick, cover with plastic wrap and pound to make them under 1/8" thick.
2
Coat pork with corn starch then dust off the excess.
3
Turn the Gourmet Sizzler® Electric Griddle control knob to 400ºF, and pour vegetable oil when the pilot lamp turns off.
4
Place chops on the pan and cook for 3 minutes or until the pork is halfway done.
5
Flip pork and cook for another minute, then remove the pork from the pan and set aside.
6
Add sake, soy sauce, mirin and sugar to the pan.
7
When the sauce turns bubbly, place the pork back into the pan and coat well with the sauce.
8
Add ginger juice to the pan and turn heat off. Plate and serve with cabbage while pork is hot.