---
Other Electric Products Recipes
Green Pea Soup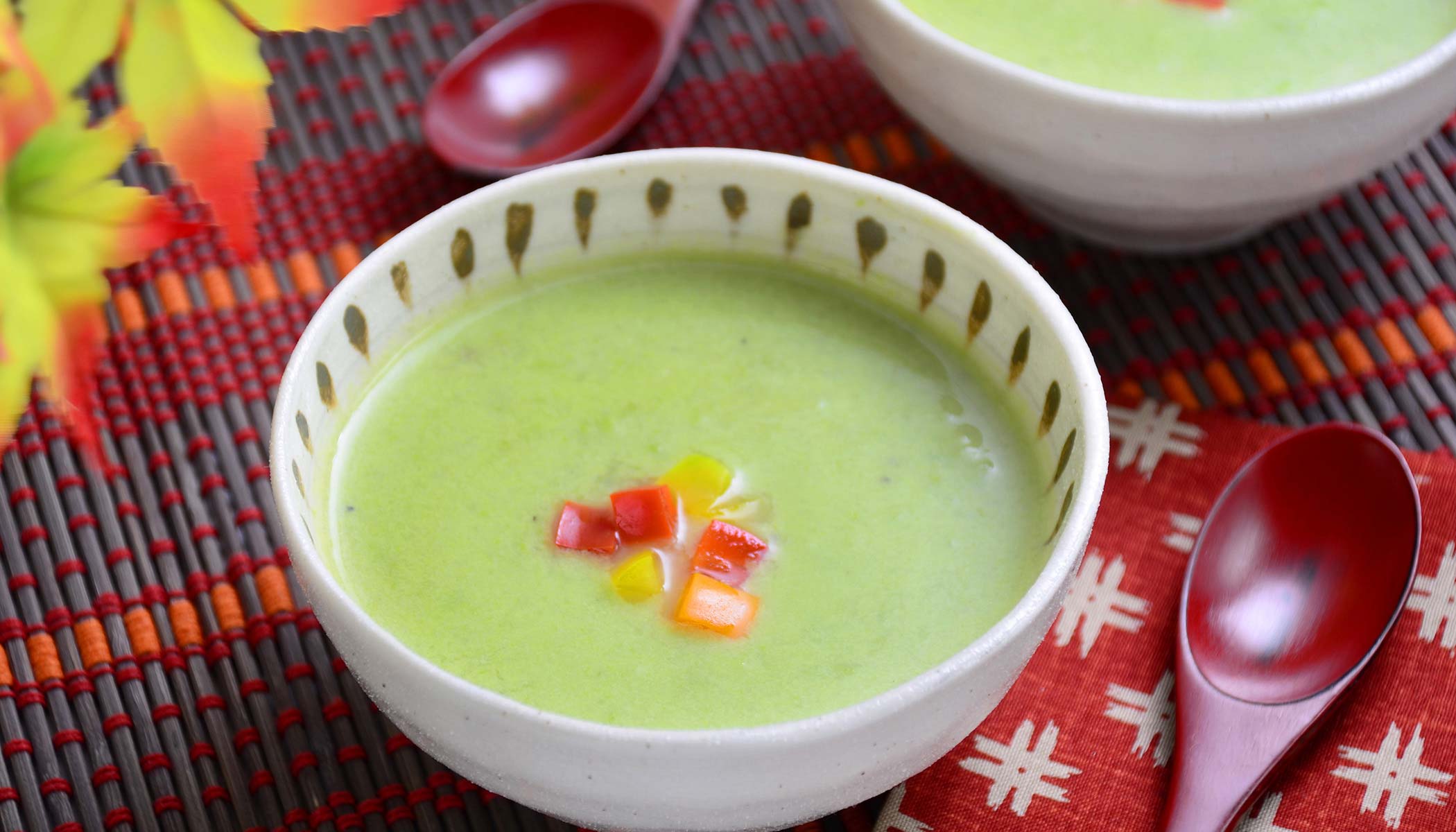 Here's a healthful soup that even kids will love. This recipe uses soymilk in place of dairy for its creaminess.
Ingredients (serves 3-4):
1 Tbsp. vegetable oil
1/2 medium onion, chopped
1 cup green peas, frozen
1 cup chicken broth
1 cup soy milk
1/4 tsp. salt
Black pepper, to taste
Garnish:
Blanched bell pepper (optional)
*This recipe was developed for the Stainless Steel Thermal Vacuum Cooking Pot (SN-XAE60/80). Adjustments may be necessary when using other models.
1
Heat the inner pan over medium heat. Check its surface temperature by dripping a few drops of water. If they run on the surface, then the pan is ready to cook. Add vegetable oil, onion and sauté them until onion becomes soft - about 3 minutes. Then add green peas and chicken broth.
2
When it reaches a boil, cover and place the inner pan in the insulated container and keep warm for 20 minutes.
3
After 20 minutes, place inner pan back onto the stove and heat over medium heat. Purée soup with hand blender until smooth.
4
Stir soy milk into the soup. When it reaches a boil again, add salt and black pepper to taste.
5
Garnish with blanched bell peppers if preferred.

Fun Tip:
Cut blanched bell peppers into your favorite shape and top for decoration!