---
Water Boilers & Warmers Recipes
Green Tea Chicken Stew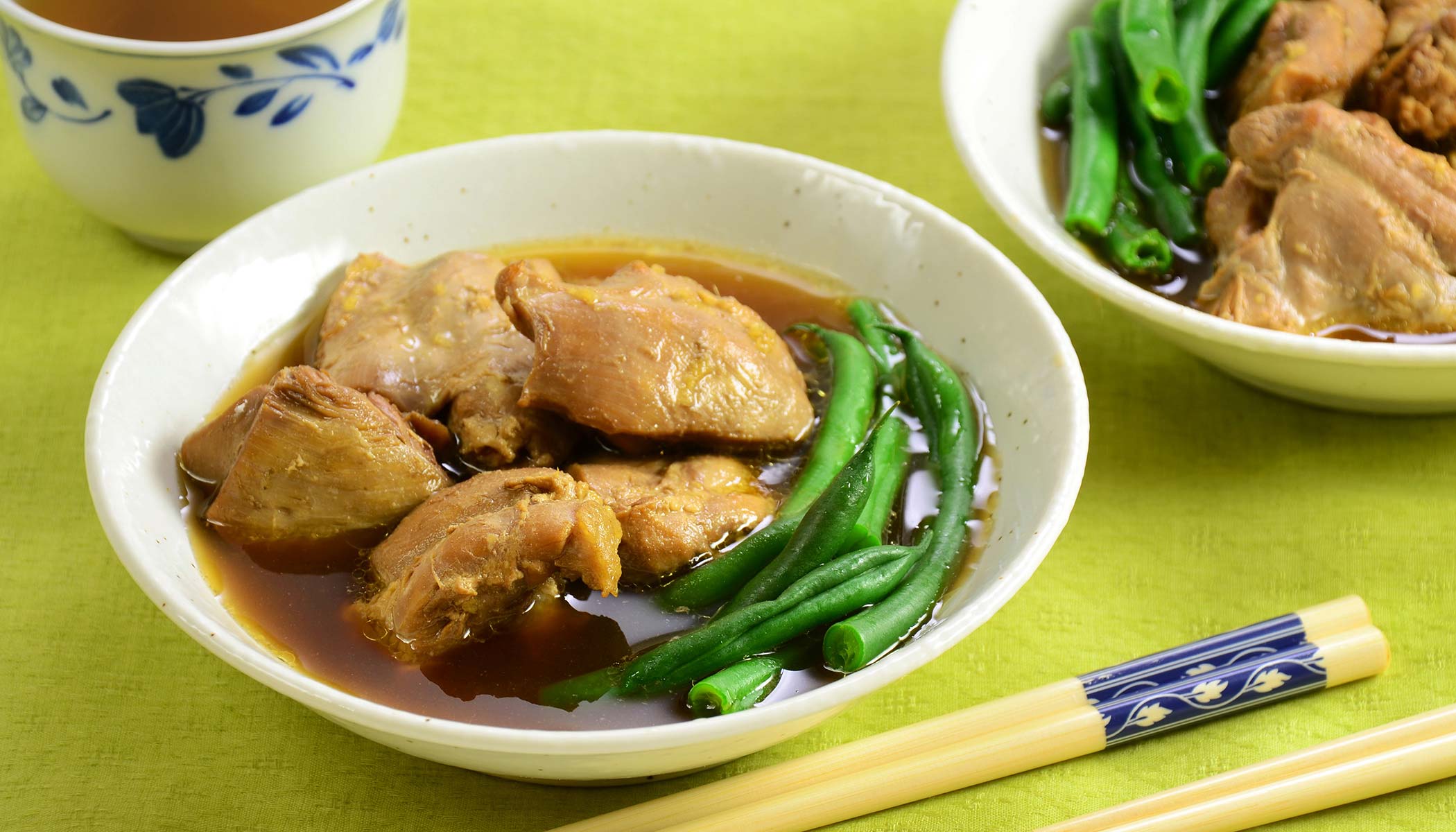 Chicken is cooked in a green tea-based soup with grated ginger, sake, mirin, sugar and soy sauce. Turn a typical chicken stew into an umami-rich dish, and enjoy!
Ingredients (serves 2):
16 fl. oz. hot water (175°F)
3 Tbsp. green tea (sencha) leaves
1 lb. chicken thigh, boneless and skinless
1 Tbsp. vegetable oil
1 tsp. ginger, grated
2 Tbsp. sake (rice wine)
2 Tbsp. mirin (sweet rice wine)
2 Tbsp. soy sauce
1 Tbsp. sugar
Garnish:
1
Fill Zojirushi water boiler & warmer with water and set temperature to 175°F.

2
Place sencha tea leaves into a teapot.

3
When the water temperature reaches 175°F, dispense 16 fl. oz. of hot water into the teapot. Allow tea to steep for 3 minutes. Pour into a pitcher and set aside.

4
Cut chicken into large bite-size pieces.

5
Heat vegetable oil in a saucepan over high heat.

6
Place chicken in pan and cook until both sides are lightly brown.

7
Add ginger, sake, mirin, soy sauce, sugar and green tea from step 3 to the saucepan.

8
When it begins to boil, skim and discard any scum that rises to the surface, then reduce heat to low.

9
Cover with lid and cook for 15 minutes.

10
Cut green beans in halves. Serve chicken in warm bowls and garnish with green beans.