---
Other Electric Products Recipes
Grilled Vegetables with Parmesan Cheese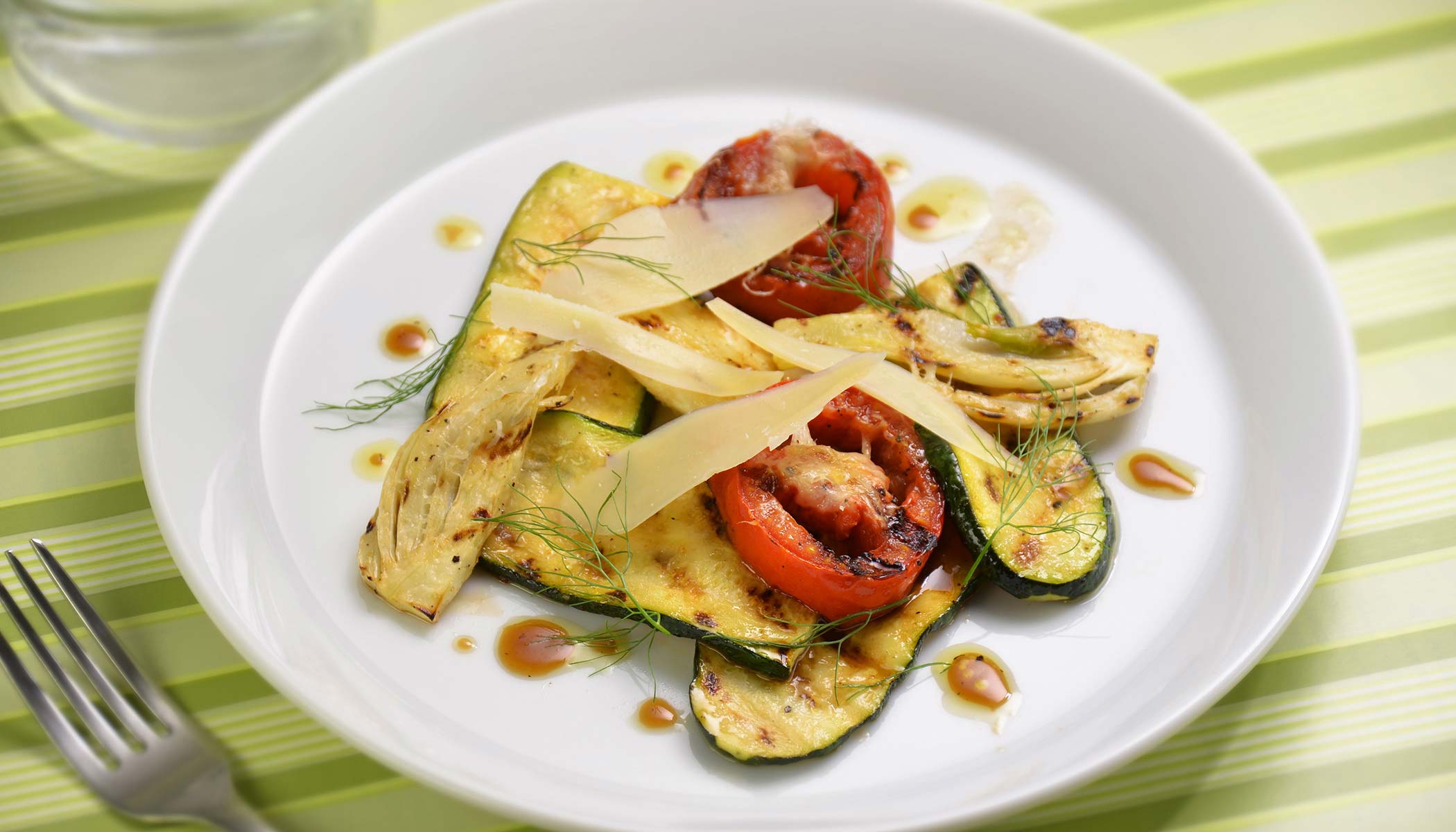 Grilling is the best way to get the most flavor out of vegetables. The smokiness from the grill and the savoriness of a good cheese elevates vegetables from ordinary to extraordinary.
1 Roman tomato
1/4 fennel bulb
1 zucchini
1 Tbsp. balsamic vinegar
1 Tbsp. olive oil
1 tsp. honey
1/2 tsp. salt
1/4 tsp. pepper, freshly ground
3 Tbsp. Parmesan cheese, grated
Topping:
A few shavings of Parmesan cheese
*This recipe was developed for the Indoor Electric Grill (EB-DLC10). Adjustments may be necessary when using other models.
1
Slice tomato in four and take seeds out.
2
Slice fennel bulb and zucchini.
3
In a large bowl, mix vinegar, oil, honey, salt and pepper.
4
Marinate tomato, fennel and zucchini in the mixture for 10 to 30 minutes.
5
Preheat the Indoor Electric Grill at HI for 6 minutes or until operation light turns off. Place vegetables on the grill, and turn the heat down to MED. Please be careful of the heated grill. Reserve the marinade sauce.
6
Flip vegetables after 2 minutes or until half-way done, then sprinkle grated Parmesan. Allow to cook until your preferred doneness.
7
Turn off the grill and remove vegetables to a plate.
8
Drizzle marinade dressing over vegetables.
9
Top with shaved Parmesan cheese and serve.