---
Other Electric Products Recipes
Grilled Veggie Open Faced Sandwich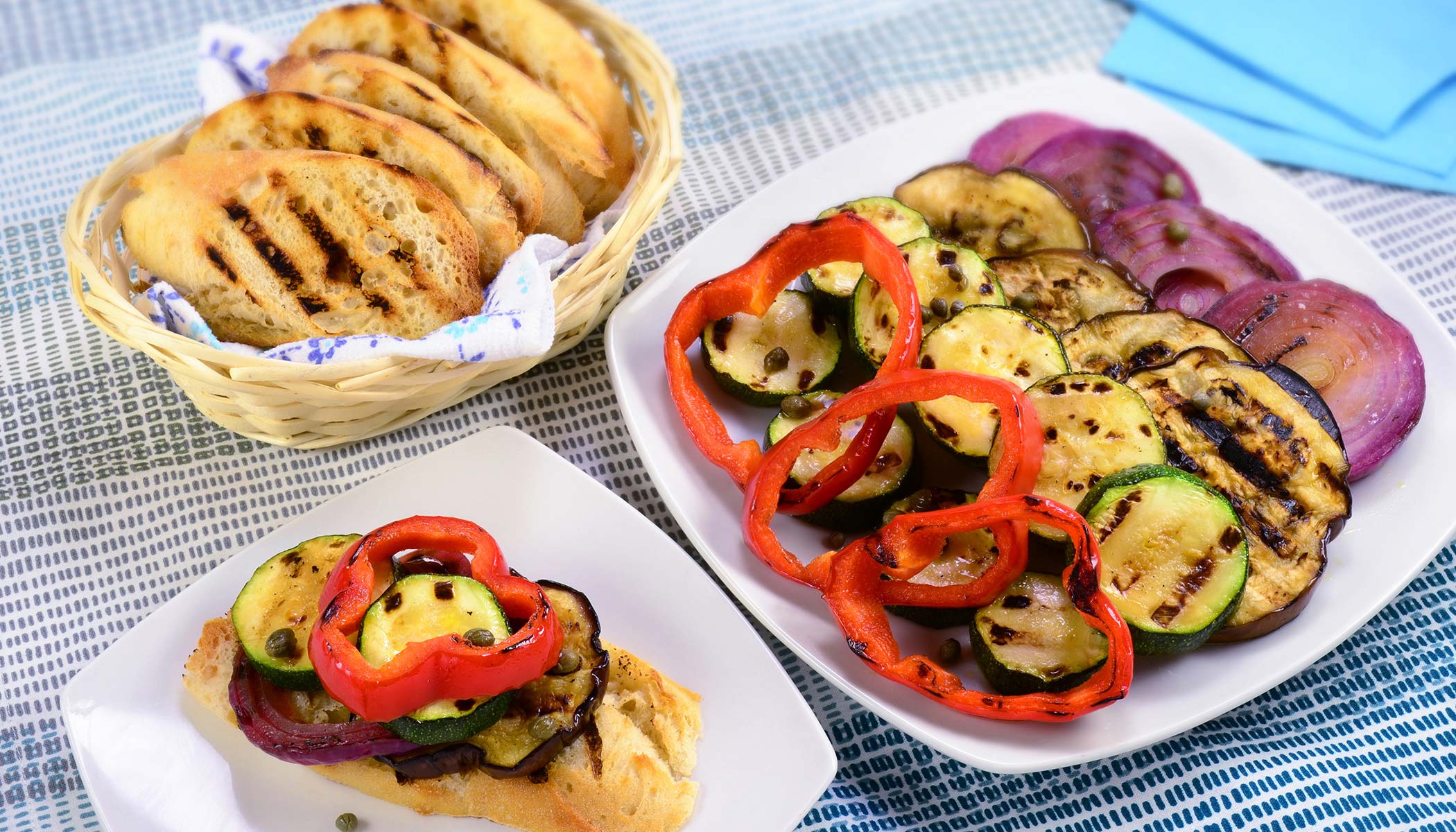 Summer vegetables are perfect for grilling. Marinate and take out to a picnic and enjoy summer!
Ingredients (serves 4):
1 small eggplant
1 zucchini
1 red bell pepper
1 small red onion
1 Tbsp. olive oil
For Marinade:
3 Tbsp. red wine vinegar
1 Tbsp. olive oil
1 tsp. honey
1/2 tsp. salt
1/4 tsp. pepper, freshly ground
1 Tbsp. capers
Other:
*This recipe was developed for the Indoor Electric Grill (EB-DLC10). Adjustments may be necessary when using other models.

1
Cut eggplant, zucchini, bell pepper and red onion width-wise into 1/2" thick slices. Pierce the onion sides with toothpicks for easy flipping.

2
Coat all vegetables with 1 Tbsp. olive oil.

3
In a large bowl, mix all ingredients for the Marinade and set aside.

4
Preheat the Indoor Electric Grill at HI for 6 minutes or until operation light turns off. Place vegetables on the grill. Please be careful of the heated grill.

5
Flip vegetables after 2 minutes or until half-way done, then allow to cook through. Remove from grill and transfer to the Marinade from step 3 and marinate for 30 minutes to overnight.

6
Place sliced baguette on the grill to get grill marks on both sides. Turn off the grill.

7
Serve marinated vegetables with grilled baguette.

8
Let everyone make their own open-faced sandwich! Enjoy!