---
Other Electric Products Recipes
Ham and Egg Breakfast Galette with Avocado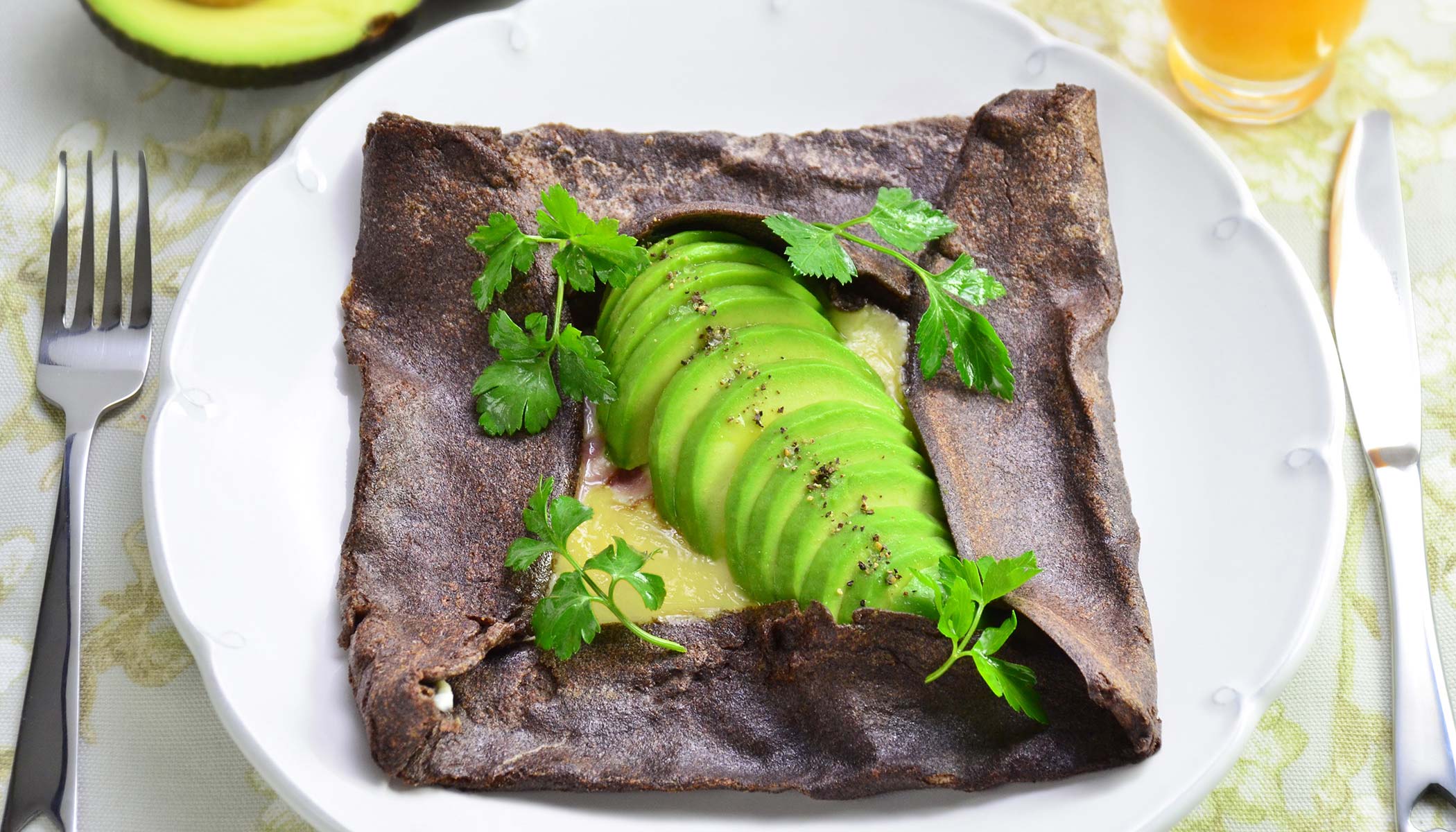 Here is a French crêpe made with savory buckwheat flour. Switch the topping combinations to make your favorite breakfast galette or to enjoy it as a snack!
Ingredients (makes 2 galettes):

For buckwheat crêpes:


To prepare separately:


1 ripe avocado, pitted and peeled




2 tsp. butter




2 eggs




4 sliced black forest ham, cut into halves




1 cup shredded Gruyère cheese




Salt and pepper to taste
Garnish:


*This recipe was developed for the Gourmet d'Expert® Electric Skillet (EP- RAC50). Adjustments may be necessary when using other models.
1

In a large bowl, whisk together all of the ingredients for the buckwheat crêpes. Cover and let sit for 30 minutes to one hour in room temperature.
2

Check and adjust the batter to heavy cream like consistency. If necessary, whisk in a splash of water to adjust to the right consistency.
3

Slice avocado and set aside.
4

Make a crêpe. Heat the Gourmet d'Expert® Electric Skillet (EP-RAC50) to 360°F. Melt half of the butter on the surface, pour half of the batter and tilt the flat plate to spread the batter evenly.
5

Crack one egg and place in the center of crêpe. While keeping the yolk in the center, gently spread the egg white over the crêpe with a spatula.
6

Place sliced ham around the egg yolk and sprinkle 1/2 cup of cheese. Cover the lid and cook until the egg white sets and cheese has melted - about 5 minutes or to your preferred doneness.
7

Place half of the avocado slices in the center and fold four edges of the crêpe toward the center to form a square.
8

Sprinkle salt and pepper, garnish with parsley and serve while hot.
9

Repeat steps 4 to 8 to make the second galette. Enjoy!