---
Other Electric Products Recipes
Mixed Yakitori Skewers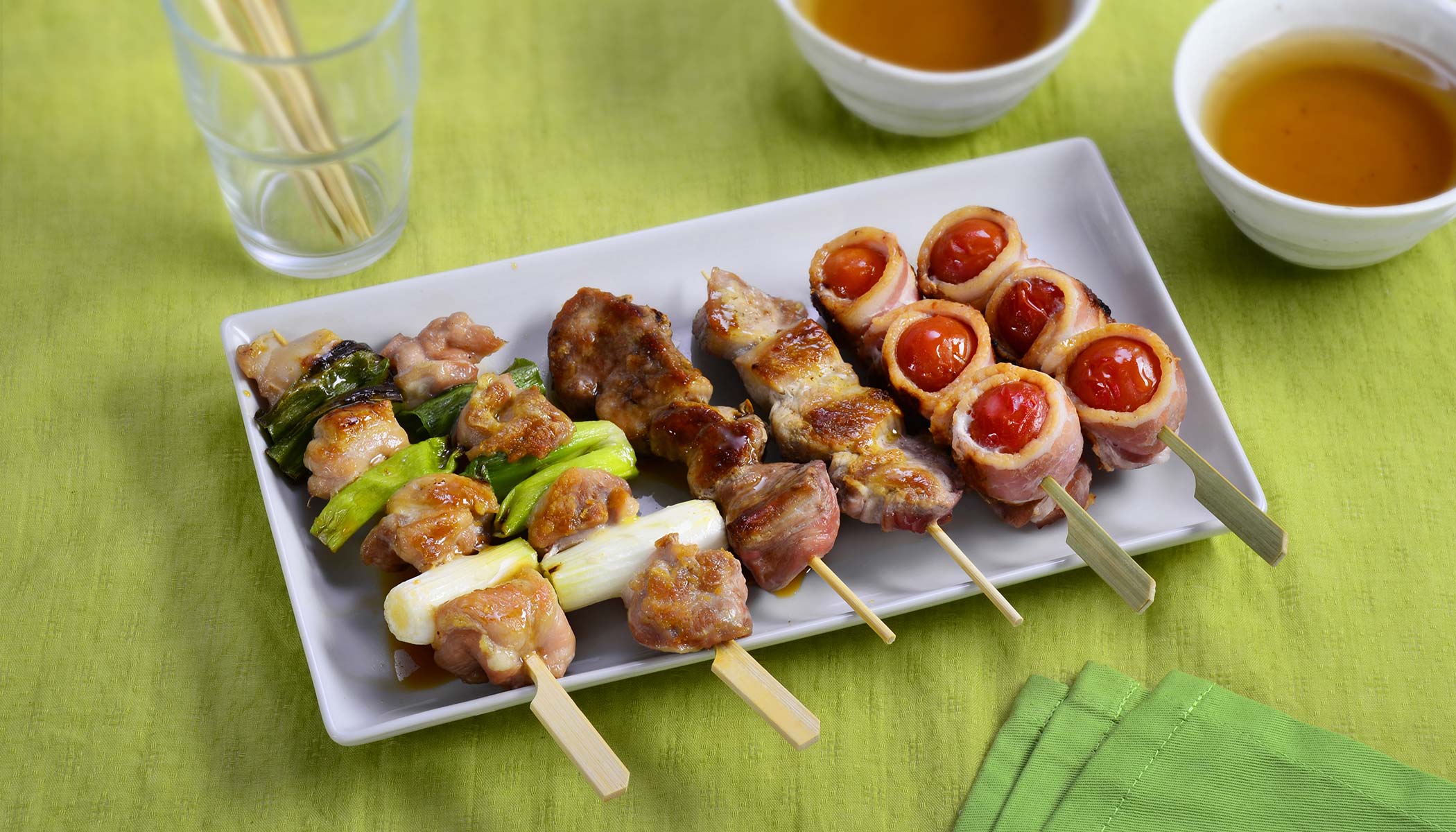 Yakitori is a Japanese style skewer, literally meaning "grilled chicken," but often includes veggies, seafood and other meats as well. With such variety, they make great party appetizers or a fun main dish. Get creative and use some of your favorite ingredients to make this recipe truly yours.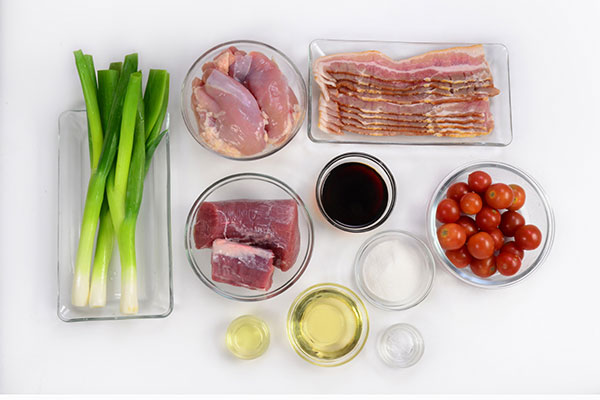 Ingredients (makes 18 skewers):
For Sauce (optional):
4 Tbsp. mirin (Japanese sweet rice wine)
3 Tbsp. sugar
4 Tbsp. soy sauce
For Grilling:
3 stalks green onion
0.8 lb. chicken thighs, boneless and skinless
0.8 lb. pork tenderloin
1 Tbsp. vegetable oil
18 cherry tomatoes
9 strips bacon
Salt to taste
You will need eighteen 6-7" bamboo skewers.
*This recipe was developed for the Indoor Electric Grill (EB-DLC10). Adjustments may be necessary when using other models.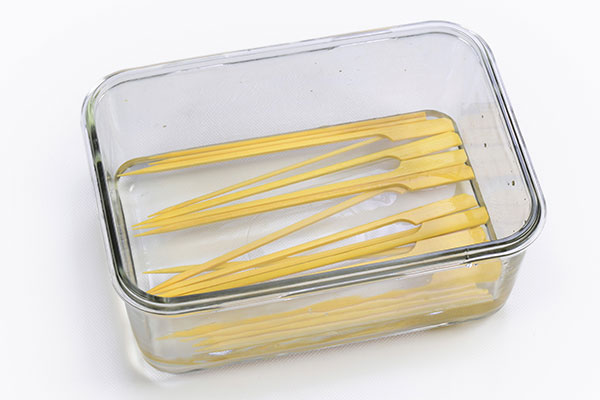 1
Soak bamboo skewers in water for 10 minutes or more to prevent burning.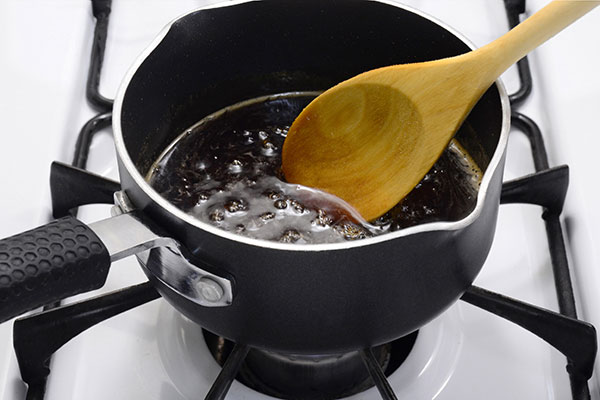 2
Make the optional sauce. In a small sauce pan, add the sauce ingredients. Heat over medium heat. Stir and bring to a boil, then reduce heat to low and cook until mixture begins to thicken, about 3 minutes. Turn heat off and set aside.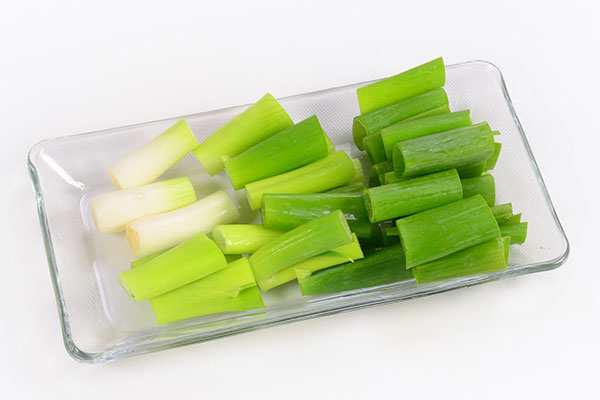 3
Prepare the chicken skewers. Cut ends from green onions and cut each into 1/6 lengths.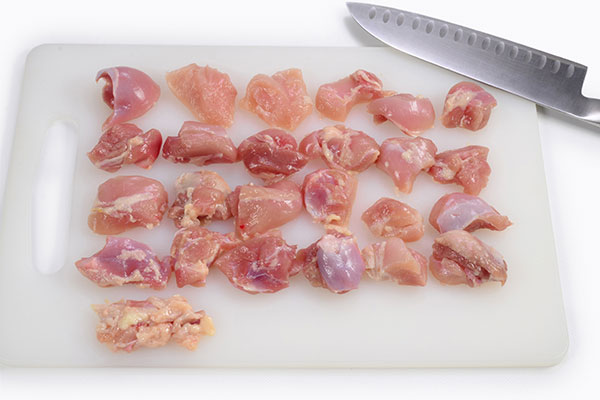 4
Remove the excess fat and connective tissues from chicken thighs. Cut into 24 bite size pieces.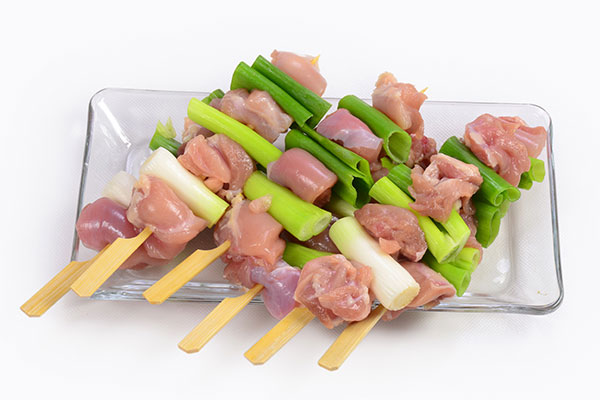 5
Assemble the chicken skewers. Thread 4 chicken thigh pieces and 3 green onion pieces alternately to each skewer. Set aside.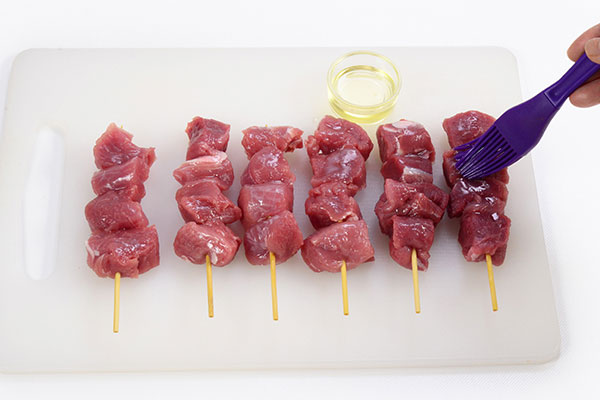 6
Prepare the pork skewers. Remove silver skin from the tenderloin and cut into 24 bite size pieces. Skewer 4 pieces onto each skewer. Brush vegetable oil on the meat and set aside.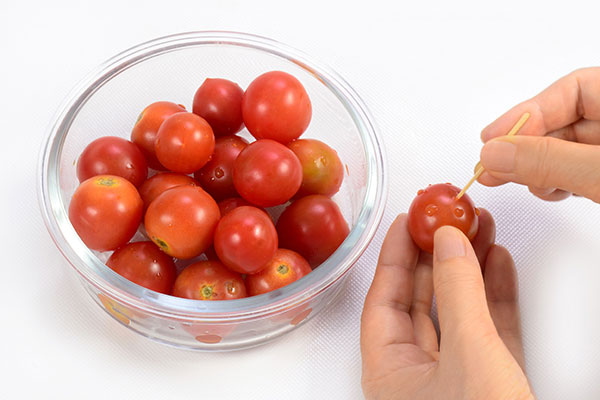 7
Prepare the bacon wrapped tomato skewers. Using a toothpick, pierce each cherry tomato several times to prevent bursting during grilling.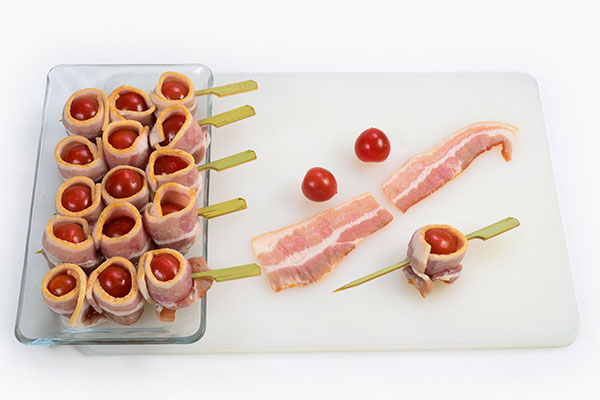 8
Cut bacon strips into halves crosswise. Take a half strip of bacon and wrap it around each cherry tomato. Thread 3 bacon wrapped tomatoes to each skewer. Set aside.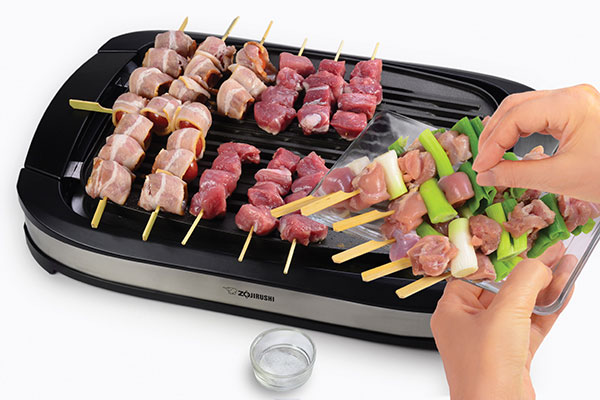 9
Preheat the Indoor Electric Grill at HI for 6 minutes or until the operation light turns off. Then reduce heat to MED. Before placing the skewers onto the grill, sprinkle each with salt to taste.

Arrange skewers onto the grill so that the handles hang off of the grill. Please be careful of the heated grill.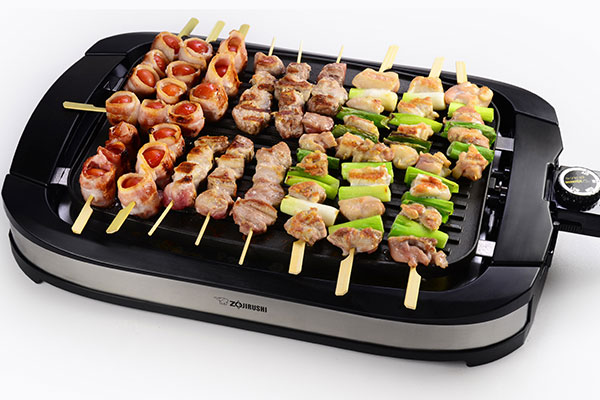 10
Grill the skewers. Flip and turn the skewers a few times until all sides are charred or cooked through, approximately 10-15 minutes per side. Turn off the grill, transfer skewers to a plate.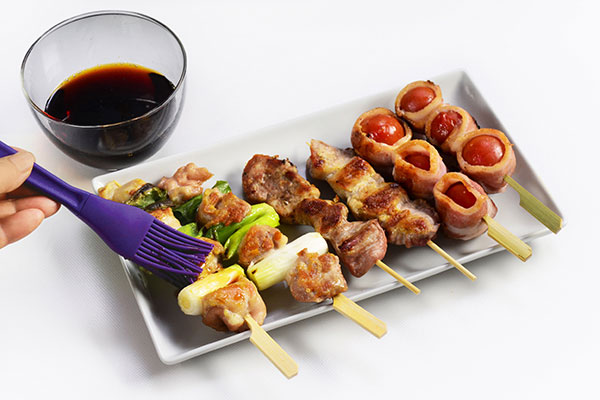 11
For chicken and pork skewers, brush with optional sauce from step 2 or serve as is. Serve bacon wrapped tomato skewers as is. Enjoy while hot!