---
Other Electric Products Recipes
Moules au Vin Blanc (Belgian Mussels)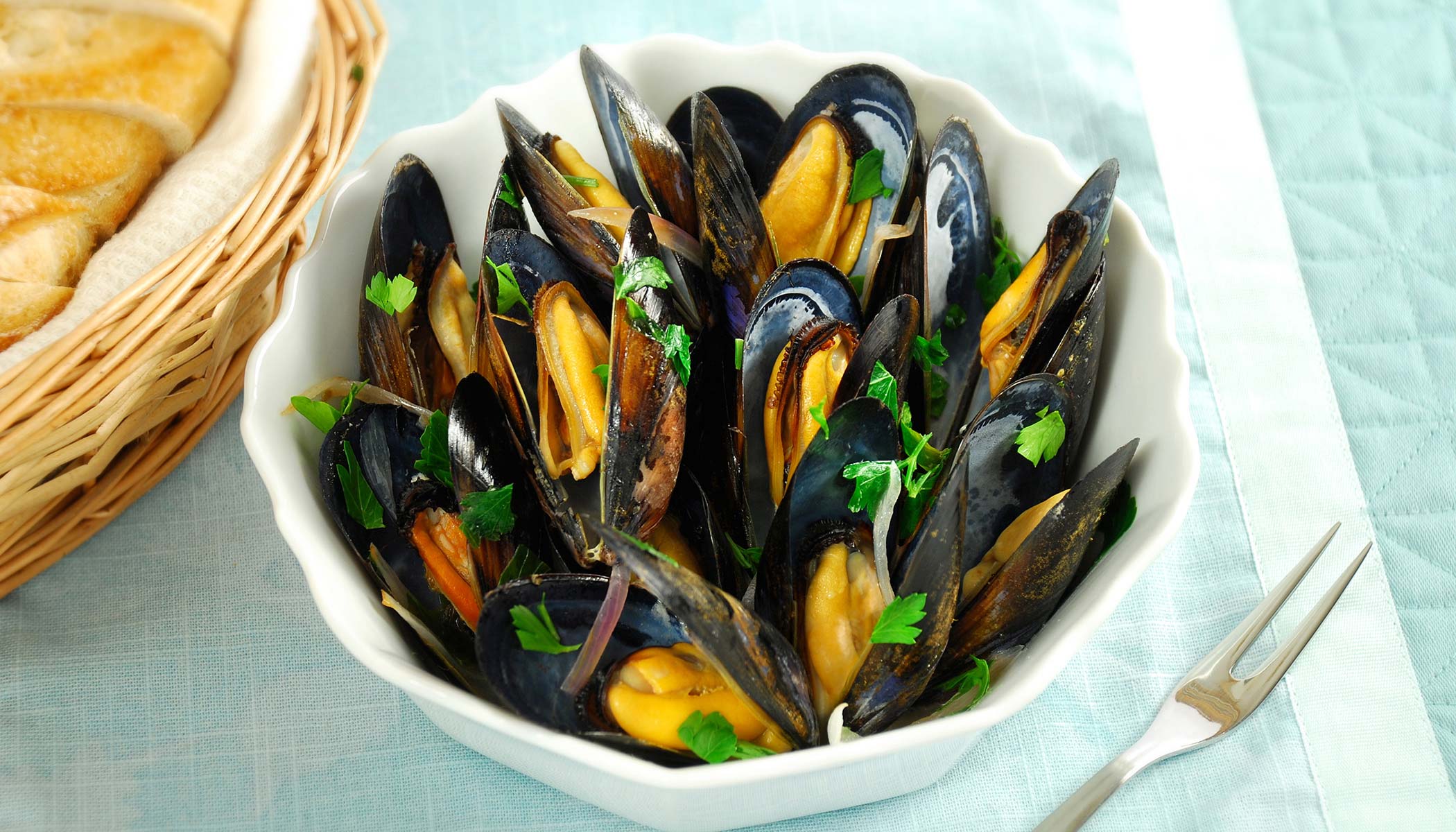 Moules au Vin Blanc, or Mussels with white wine, is a famous dish from Belgium. Mussel season starts from summer and ends at Easter. Enjoy this recipe with French fries (pomme frites) or sliced baguette.
Ingredients (serves 2):
2 lbs. mussels
2 Tbsp. butter
2 cloves medium shallots, sliced
1/4 tsp. freshly ground black pepper
1/2 cup dry white wine
1/2 cup chopped parsley
*This recipe was developed for the Gourmet d'Expert® Electric Skillet (EP-RAC50). Adjustments may be necessary when using other models.
1
Clean the mussels thoroughly, remove the beards and discard any that do not close when tapped.
2
Melt the butter in your Gourmet d'Expert® Electric Skillet (EP-RAC50) and add the shallots and pepper. Cook until the shallots have softened. Make sure to use a wooden or silicon spoon/spatula so you don't scratch the pan.
3
Add the mussels, wine, and half the parsley. Do not stir the mussels, as they may scratch the pan. Bring to a boil, then place the lid on the pan and steam the mussels for about three minutes or until most of the mussels open.
4
Discard any unopened mussels.
5
Sprinkle the remaining parsley and serve.