---
Other Electric Products Recipes
Mushroom and Tofu Foil Packs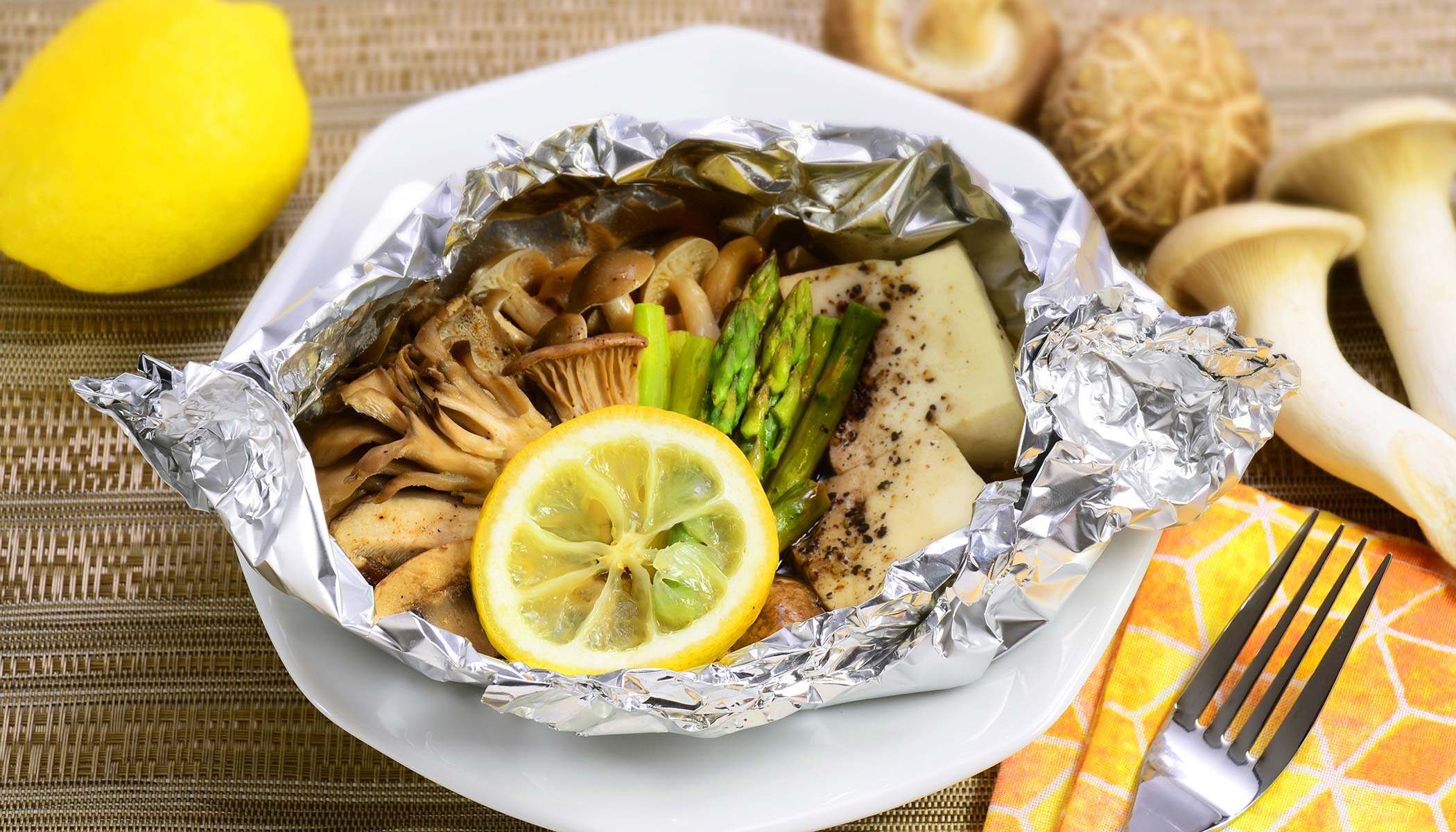 Foil packet dinners are easy to prepare with minimal clean-up. Make sure to seal the ends tightly to keep the umami juices in while grilling!
Ingredients (serves 2):
8 oz. mushrooms of your choice
6 oz. soft tofu
6 stalks asparagus
2 tsp. soy sauce 
1/4 tsp. black pepper
2 Tbsp. butter
2 slices lemon
You will need two 12" x 15" sheets of heavy-duty aluminum foil.
*This recipe was developed for Indoor Electric Grill (EB-DLC10). Adjustments may be necessary when using other models.
1
Trim ends of mushrooms and tear or cut into bite-sized pieces. Cut tofu into cubes. Peel bottom half of asparagus, trim hard ends and cut into thirds.

2
Cut two 12" x 15" sheets of heavy-duty aluminum foil.

3
Lay a foil sheet on a plate, then place half amount of tofu, mushroom and asparagus.

4
Add half amount of seasonings - 1 teaspoon of soy sauce, 1/8 teaspoon of black pepper, topped with 1 tablespoon of butter and a slice of lemon. 

5
Make the foil packs. Bring two long edges of foil toward the center and crimp together tightly. Fold and crimp the short ends of the foil to seal.

6
Repeat steps 3-5 to make another pack.

7
Preheat the Indoor Electric Grill at HI for 6 minutes or until the operation light turns off. Place both foil packs on the grill and bake for 15 minutes.  

8
Turn heat off and carefully open the packet.