---
Other Electric Products Recipes
One Pot Tomato Sausage Penne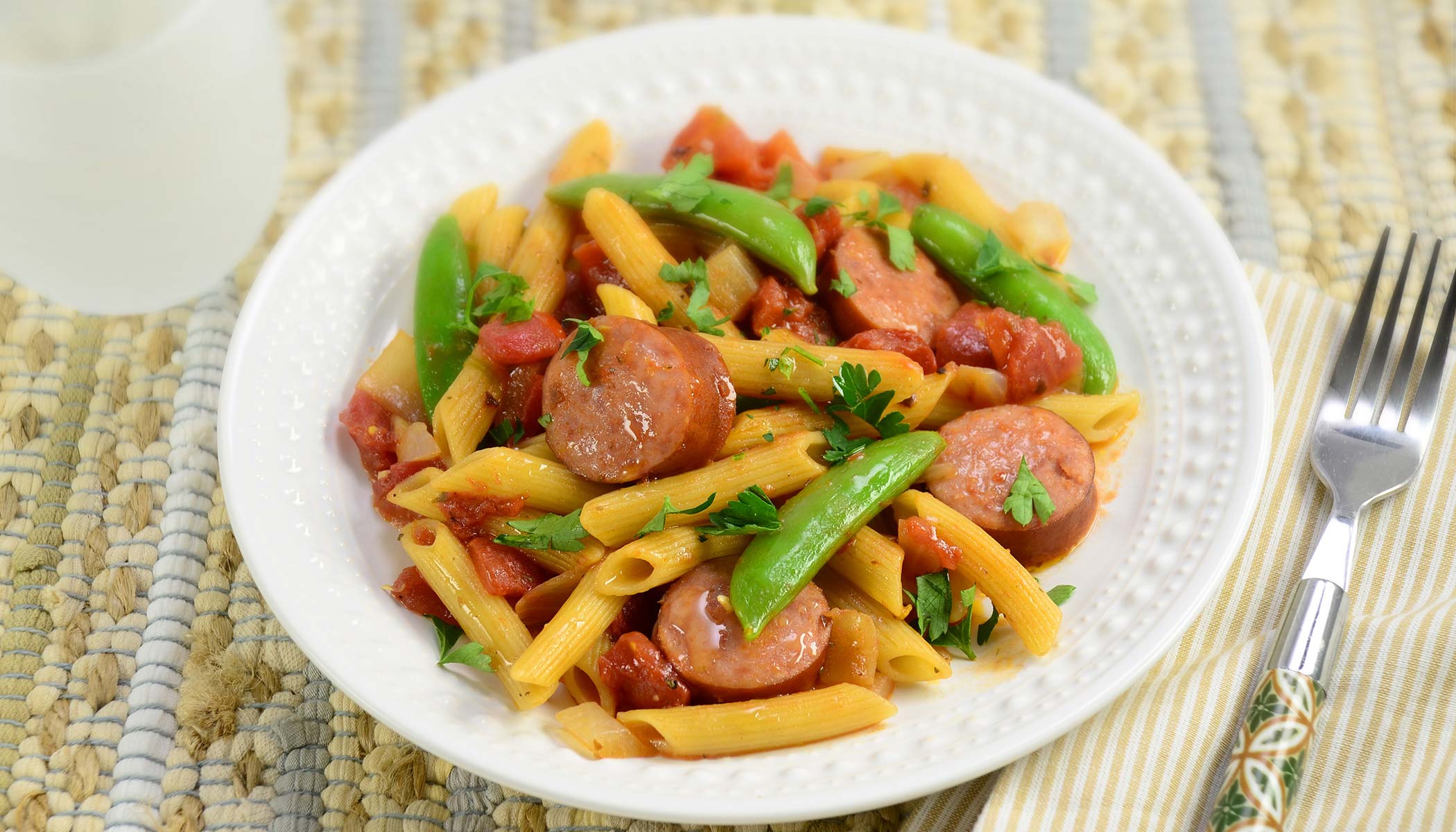 A simple tomato based pasta dish. No pre-boiling required, made all in one skillet.
Ingredients (serves 3-4):
2 Tbsp. olive oil
10 oz. your choice of rope sausage, sliced into 1/2 inch thick pieces
1 Tbsp. garlic, minced
1/2 (about 4 oz.) onion, diced
1/2 tsp. salt
2-1/2 cups water
1 (14.5. oz.) can diced tomatoes
1 tsp. red chili flakes
1 Tbsp. Worcestershire sauce
1 tsp. dried oregano
8.5 oz. penne pasta
4 oz. snap peas
1/8 tsp. pepper
2 Tbsp. Italian parsley, chopped
*This recipe was developed for the Gourmet d'Expert® Electric Skillet (EP-RAC50). Adjustments may be necessary when using other models.
1
Use the deep pan of your Gourmet d'Expert® Electric Skillet (EP-RAC50) and set the temperature to 360ºF. When the pilot lamp turns off, add olive oil, sausage, garlic, onion, and salt to the skillet and sauté for 3 minutes.

2
Add water, diced tomatoes, chili flakes, Worcestershire sauce, oregano and penne, and bring to a boil on HIGH. Reduce heat to SIMMER. Occasionally stir and cook for 10 minutes.

3
Remove strings from snap peas, add to the skillet and increase heat to 280ºF. Cover with lid and cook for another 3-5 minutes or until penne is cooked.

4
Adjust taste to your preference with salt and pepper. Turn heat off and transfer to serving plates.