---
Other Electric Products Recipes
Pancake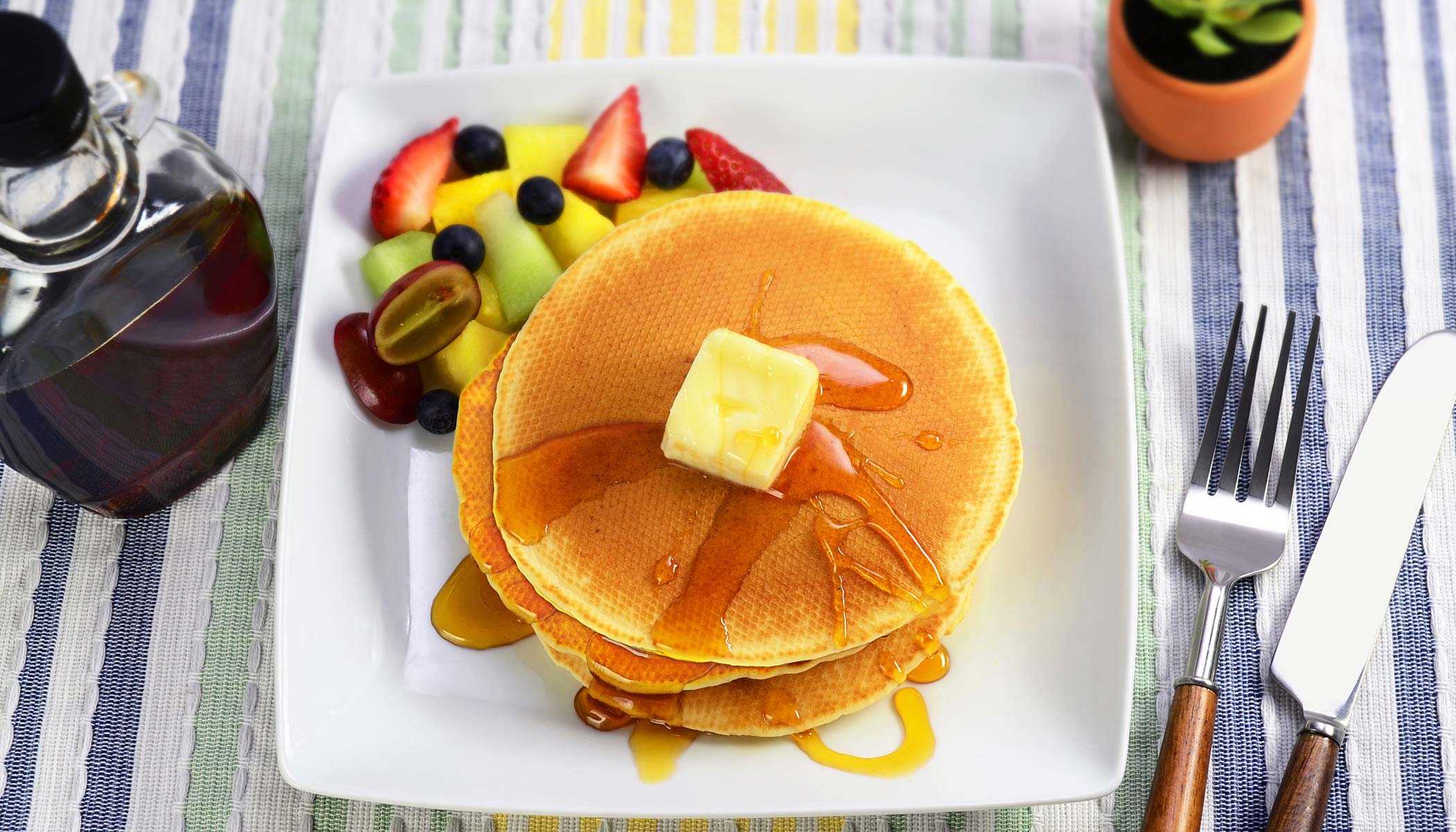 The Gourmet Sizzler® Electric Griddle makes it easy to make pancakes at the table. Prepare some chocolate chips and sprinkles to let the kids decorate their own pancakes!
Ingredients:
Pancake mix
Milk
Eggs
Oil
Syrup
Butter
*This recipe was developed for the Gourmet Sizzler® Electric Griddle (EA-TAC35). Adjustments may be necessary when using other models.

1
Mix pancake mix, milk, and eggs following the cooking directions on the Pancake Mix package.
2
Turn the temperature control dial to 400°F. Pour a little bit of oil on the hot plate when the pilot lamp turns off, and pour on the ingredients from the bowl.
3
When the bottom side is done, turn it over and cook the other side.
4
When both sides are done, top with butter and syrup. Garnish with fruits.